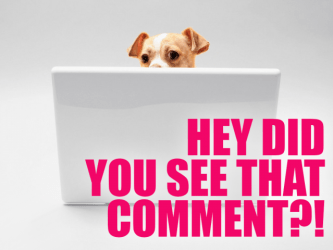 Hello Holigay Shoppers!
I hope everyone had a successful Thanksgiving! I ran a 10K Turkey Trot. MC Hammer was there. Also I was supposed to bring rolls to my wife's uncle's house, but I messed them up. Who messes up the easiest thing to bring to a pot luck? This guy!  To add insult to injury Carrie was not on board with my idea to somehow fashion microwaveable soft pretzels appear like rolls. So no rolls! I hope you had rolls and good times with friends/family.
This week was just an outpouring of thankfulness. You told us what you're thankful for. We told you what we were thankful for. There was a lot of overlap and at one point pictures of adorable dogs. Really, it's not to be missed. Isabel assisted some of us non-sporty spices with some useful things to yell at football.
Riese gave some good advice on how to get out of the house and interact with humans and not be weird about it. I, personally, have printed it out, highlighted it, laminated it and taped it on the fridge. Carolyn let us know what people fantasized about back in the day. Molly followed CEO and founder of Sharpe Suiting, Leon Wu, around for a day and photographed it. It was fascinating and gorgeous.
New merch was announced. And more new merch was announced!
Gayness on Netfilx! And also Comments!
---
On Also.Also.Also: Why Even Are There Gay People?! and Other Stories for Your Day:
The Homophone Award to queer girl: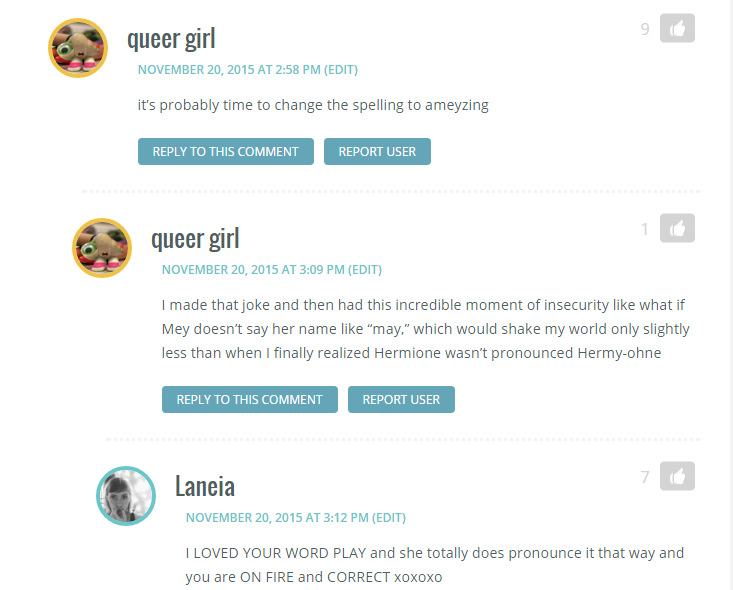 On New Holiday Merch: Limited Edition Gal Pal Holiday Sweater and Golden Gal Pal Hoodies!:
The A-Camp Workshop Idea Award to Erin:
On Saturday Morning Cartoons: Mega Crush:
The Eternal Internal Struggle Award to Katie: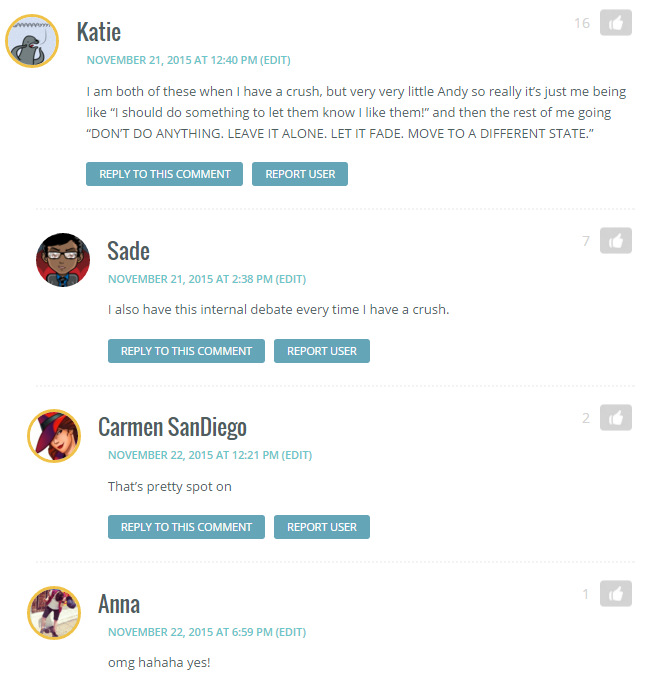 On NSFW Lesbosexy Sunday Can't Stop Squirming:
The You Are Not Alone Award to Kayla: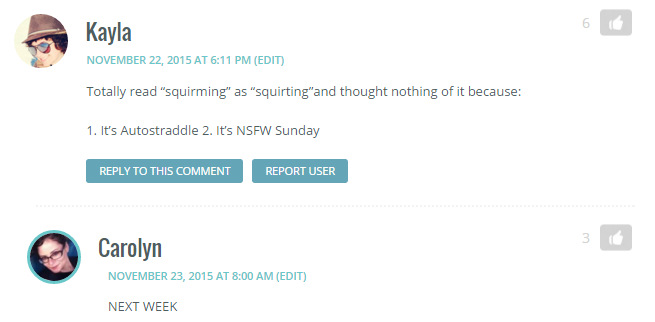 On 30 Queer TV Shows To Stream On Netflix This Winter:
The Sounds Like Heaven Award to queer girl: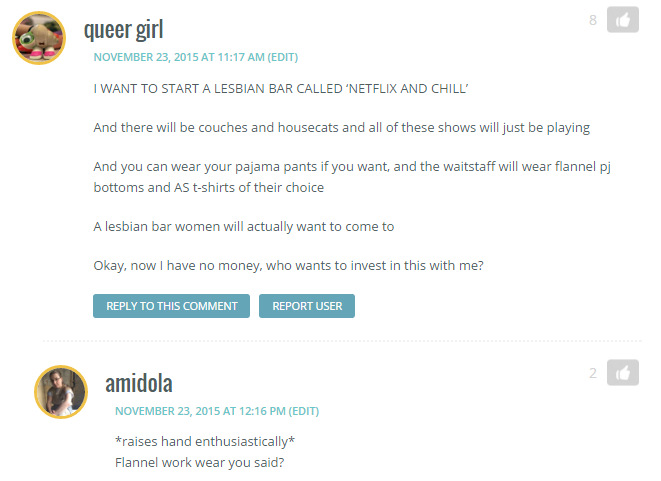 The 4.5 Unicorns Award to Cazz: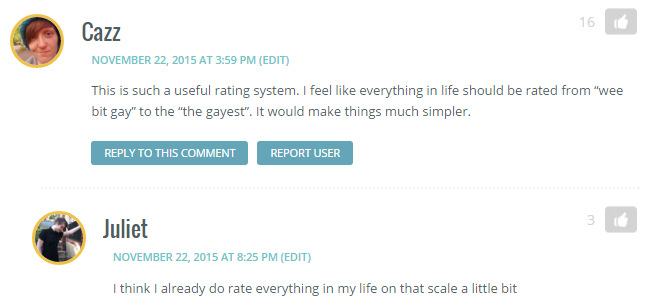 On 14 Lesbian Sexual Fantasies Submitted By Anonymous Women To 1973's "My Secret Garden":
The Call 911 Award to queer girl: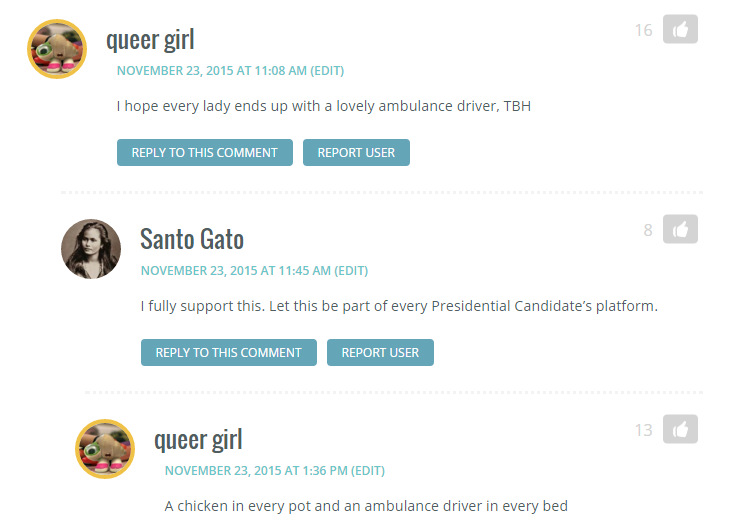 On 40 Recipes to Squash Your Hunger:
The Dr. Suess Award to Patricia:
On You Need Help: Emerging From Your Hermitage:
The On Fire Award to Remy:

---
See a clever, hilarious or thought provoking comment around this website-ship? Email it to me at: bren [at] autostraddle [dot] com!