Welcome to "Day in the Life," a new feature where Molly follows cool people around with her camera for a day!
---
Leon Wu is the Founder & CEO of Sharpe Suiting, an LA-based company that creates gender-neutral ready-to-wear clothing and custom suits (and now dresses!) for all body types and all identities.
We started at his condo in Silver Lake.
And after some coffee, we headed to the Sharpe studio in downtown Los Angeles. On an average day, Leon no longer spends a lot of time here because he has to be out in the world growing the company.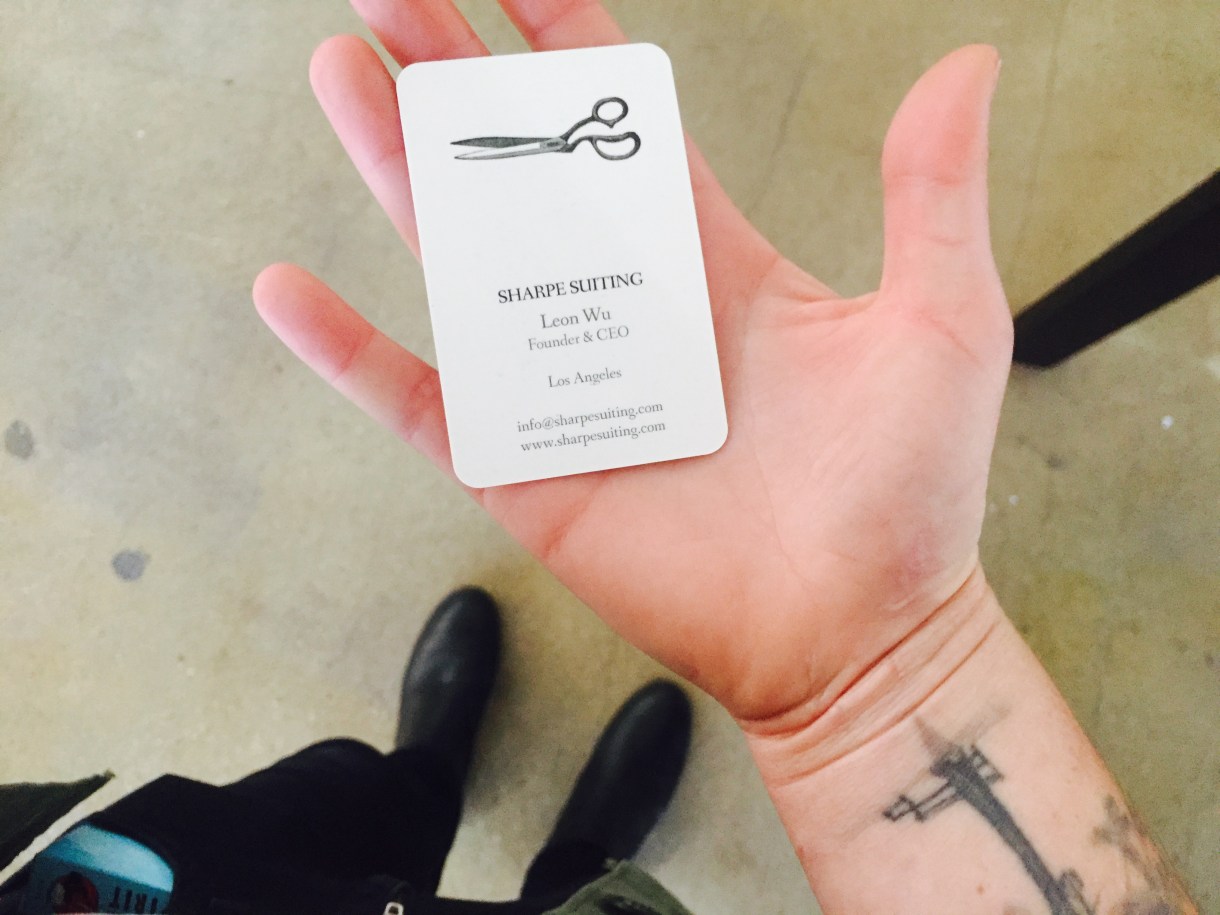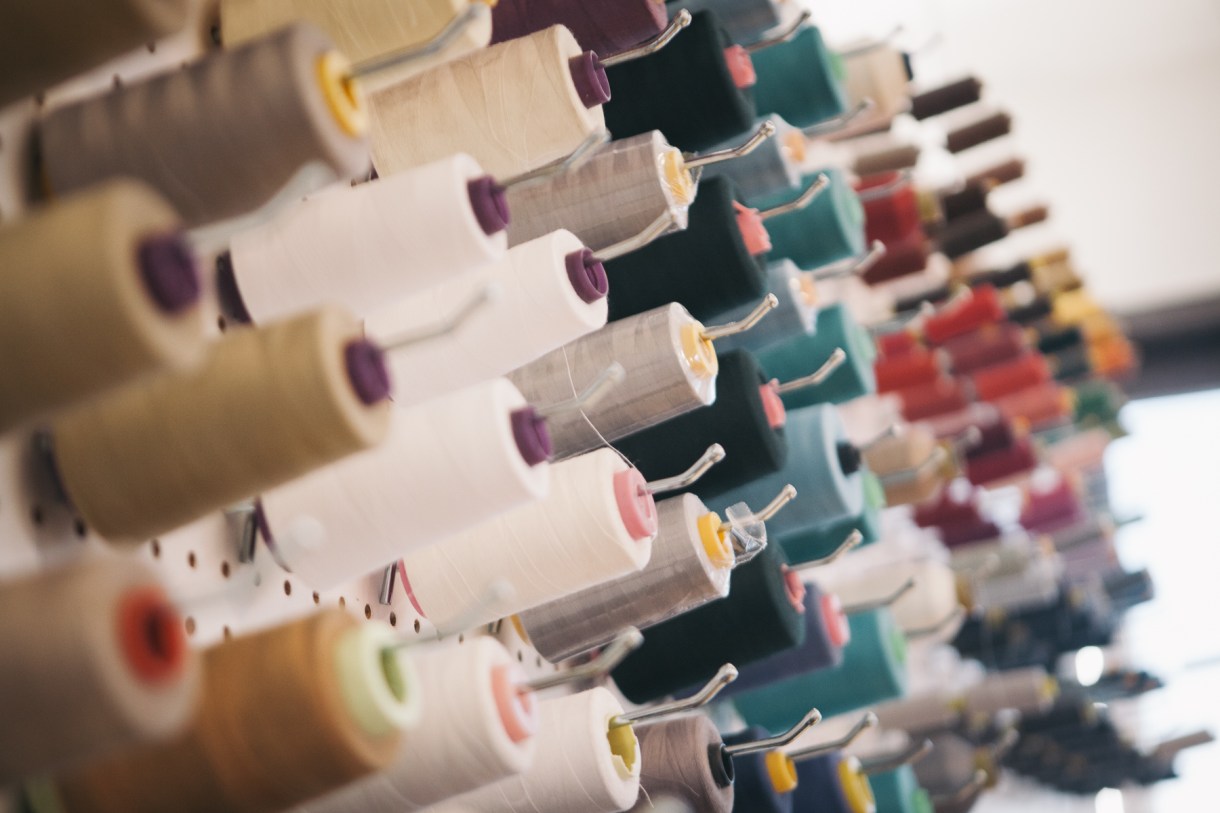 Where did Sharpe come from, where is it now, and where do you want to go?
Sharpe came out of the need to suit myself and my masculine-identified friends in a side business operation to my previous career. I dived into Sharpe 100% after a year of business, due to the enormous demand. Now two years later, after collecting 4000+ body metrics from over 250 clients, both women and men, we have developed a revolutionary new gender-neutral sizing standard and launched our inaugural ready-to-wear clothing collection, available now to clients in US and Canada. Within the next few years, we plan to grow our e-commerce offering and distribution as well as our name as an up-and-coming custom clothier in Hollywood.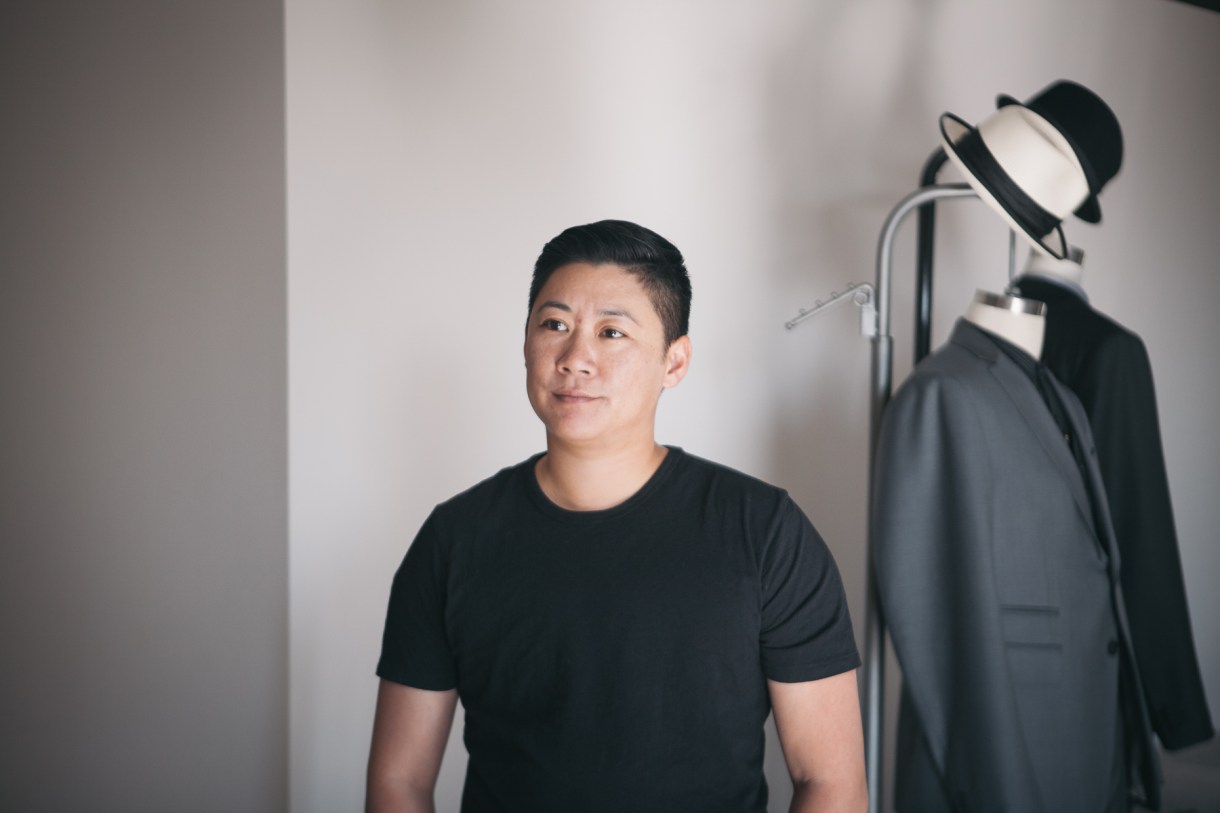 And we were off…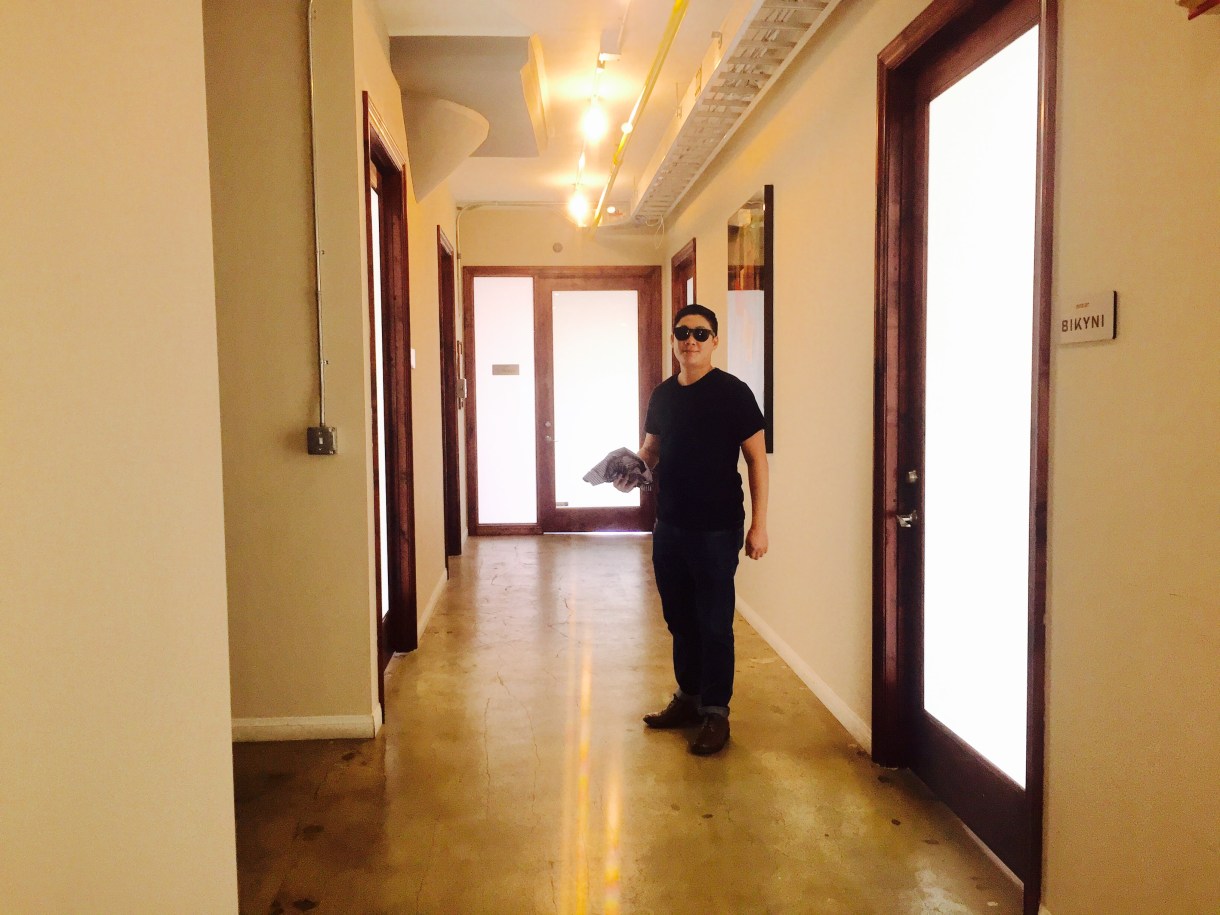 We pulled into a parking lot for a call with Aydian Dowling, the first trans man on the cover of Men's Health, to discuss a potential custom suit design collaboration.
And then we headed to Cedar Sinai Injection Center for his T-shot
We ended the day on the rooftop of Petite Hermitage in West Hollywood for cheese, charcuterie and drinks with Rachel McCrary (CEO of JewelToned and Leon's business advisor) and Mikey Koffman (Endless Road Entertainment Owner and former cast member of The Real L Word) to discuss a collaborative fashion production to empower women and future marketing strategies.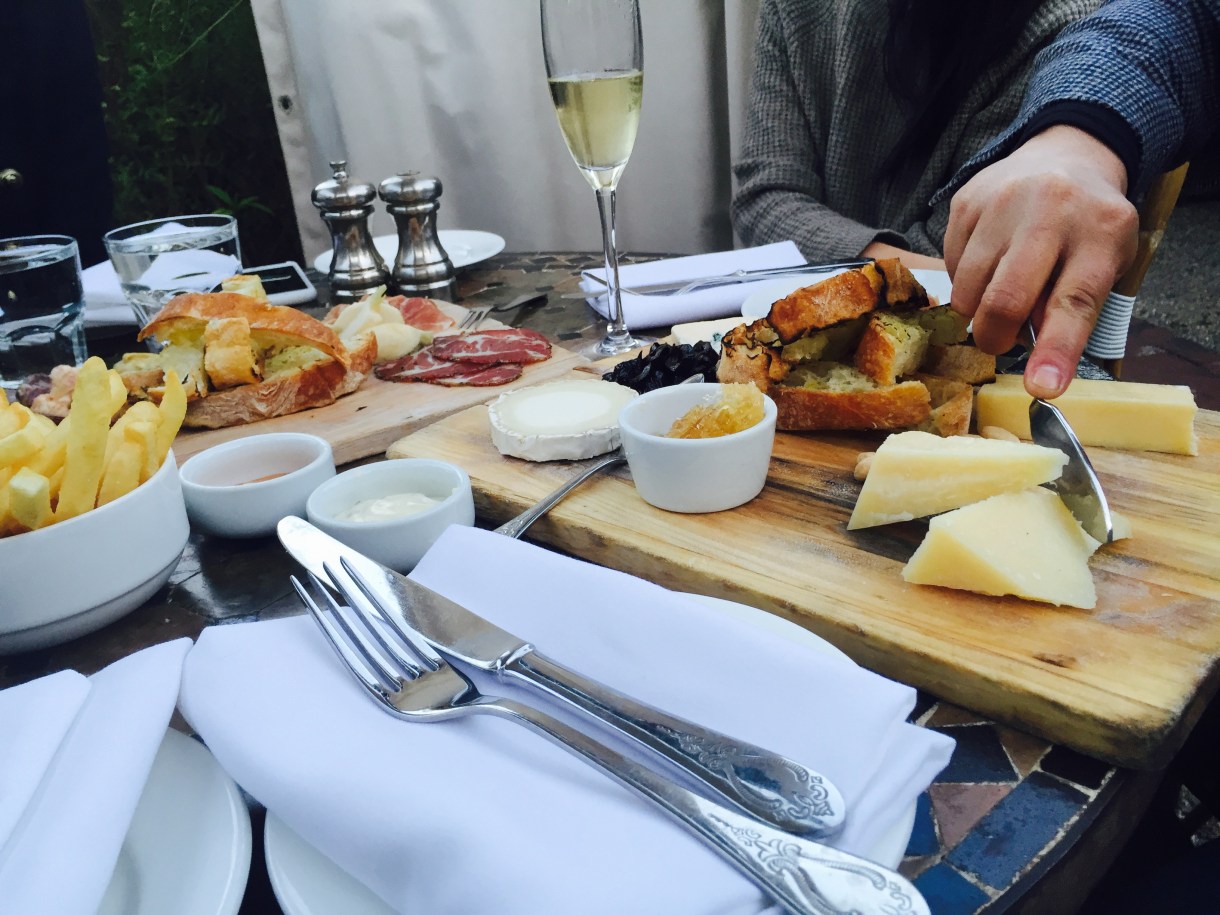 The conversation lasted longer than planned, and went long past the sun setting over LA. We went home to sleep instead of heading to the final scheduled networking event, a SXSW social mixer in Santa Monica.
This was a light day for Leon whose time is typically consumed with PR calls, team meetings, and spreadsheets. He's continuing to build his dream company, Sharpe, who makes clothing and lifestyle product "For Who You Are. No Matter Who You Are."
What does Sharpe mean to you?
I always had strong feelings that I could influence positively social and political change faster through business. Sharpe was evidence that this is true. This summer some very significant and historical events happened —marriage equality and trans visibility — and Sharpe was right there. We suited an honors student, who was initially banned but then allowed, to wear a tuxedo to her high school prom in Monroe, LA. We suited talent in Jennifer Hudson's "I Still Love You" music video, in support of the marriage equality that came to pass. With our new gender-neutral line available at www.sharpesuiting.com, we make clothing that fits you — no matter how you identify. This is my next hopeful salute – to the advancement of gender equality.
Check out their new ready-to-wear collection, book your custom consultation, and read more about their mission at sharpesuiting.com.