I hope you've been keeping up with the Trans Awareness Week stories that Mey has been putting together for you for the past several days! Today is Trans Day of Remembrance and Devan Diaz has written a beautiful piece that you should read and share share share: On The 6: Confronting the Mortality of Girls Like Me. Take this with you into your weekend and then the rest of your whole entire life:
Trans women are all around us, and they have always lived among us. It's in all our best interest to make sure these women are cared for, loved and heard. When the people we coexist with are taken care of, it heightens the quality of our own lives. When the most marginalized group in our culture is given shelter, it's a triumph for every corner of our society. It brings us closer to the idea of community that only seems to exist in essays and think pieces. It loosens the grip of the constraints placed upon all of us by gender. It takes us from running around in circles of discourse to making sure tangible basic needs are being met. Trans women deserve to contribute to the world and no longer carry its weight, often standing at the intersections of race, class and expression, which only makes the weight heavier.
You Should Go or Do or Give
+ Support Happy Birthday, Marsha! in post-production!!
---
Queer as in F*ck You
+ Stuck in Stonewall by Grace Dunham.
+ How is this so perfect? Queer Girl Pick-up Strategies That Rarely Work Yet Are Replicated Incessantly, in Haiku by Anna Pulley.
Say "Hi." Before she
can respond, run outside and
hail a taxi home.
+ After Marriage Equality, What? Lots of questions today.
+ When I Came Out as a Lesbian, I Turned Into a Sexist Douchebag.
+ Think Being Young and LGBT Has Gotten Easier? Think Again.
---
Doll Parts
+ This Transgender Day of Remembrance, Cherno Biko Mourns Murdered Trans Women.
https://www.youtube.com/watch?v=6M1xfW-iLvc&feature=youtu.be
+ Here are 12 Trans Folks Whose Transformative Work You Should Know About. Our very own Mey Rude is rightfully on this list!
+ Unfollow: How a prized daughter of the Westboro Baptist Church came to question its beliefs.
+ Who Took Care of Rosie the Riveter's Kids? by Rhaina Cohen.
---
Saw This, Thought of You
+ The Paris Attacks, Refugees, and the Brutal Fiction of Borders by Molly Crabapple.
+ Oral History: 30 Years Ago, Mr. Snuffleupagus Shocked Sesame Street.
+ 'Calvin and Hobbes,' Bill Watterson, and Separating the Artist From the Art.
+ Native American Online by Susie Cagle.
+ The Art of Pot Packaging by Katharine Schwab.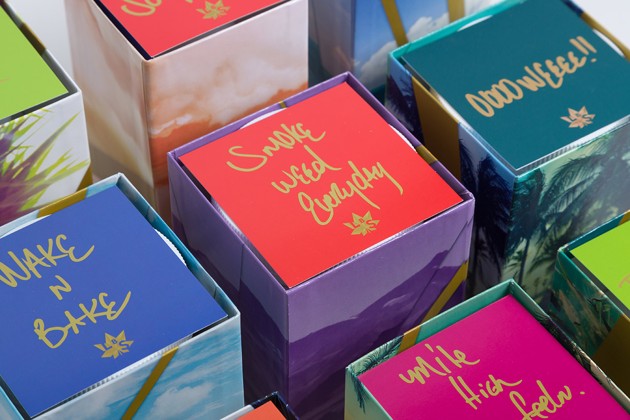 + Why Female Vampire Bats Donate Blood to Friends.
---
And Finally