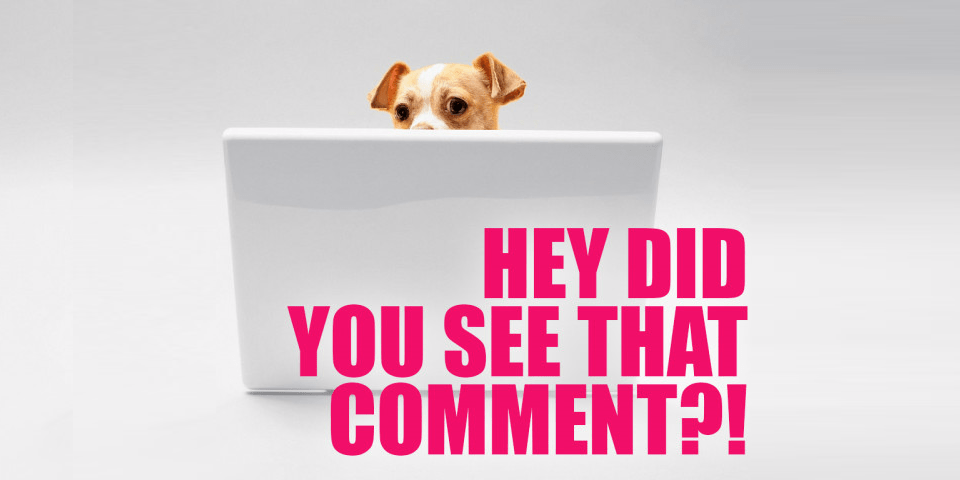 Listen: there have been so many unknowns this year. So much has changed! My wardrobe is pajamas! I literally can't tell time now! But in a time where nothing matters except our connections to one another, one thing I have been able to count on is that our Autostraddle community would continue to be here, making me laugh VERY HARD and teaching me things every single week. And I know this sounds like the intro to a pledge drive, but it's not – I just continue to be amazed and delighted by all of you, every single day! And this week's content! Was so! Good!
We kicked off Christmas movie season with Heather's review of The Happiest Season and Carmen's review of A New York Christmas Wedding, and as if that wasn't enough, Shelli gifted us with this masterpiece, My Coming Out As Told Through The Outfits In "A New York Christmas Wedding".
Rachel Maddow says: protect the ones you love. (Please watch this, if you can.)
In that vein, Adrian's got tips for spending the holigays alone.
On Trans Day of Remembrance, Xaoi wrote about Mattee Jim, a trans Navajo elder, and what it means to be vessels of ancestral memory.
In news that will surprise no one, Sally wrote this perfect thing.
Valerie Anne revisited the saddest movie to ever launch a thousand awkward conversations where your straight friends said they'd "go gay" for Angelina Jolie, Gia. 
Lol, Stef: Kristen Stewart Being So Gay: The Definitive Vapid Fluff Timeline.
And then there were your comments!
---
On Heartwarming Gifts for Burning Down the System: Shopping for the Protestors in Your Life:
The Mom's Girlfriend Award to -mom-:

On  "A New York Christmas Wedding" Asks You to Believe in the Power of Love at Christmas:
The And To All A Good Night Award to Ellie:
On Come Vibe With Me: Attention Please:
The Landing Award to Kerri:
On Anonymous Sex Toy Review: Fun Factory's Magnum Dildo:
The That's My Dick! Award to Morgan le Gay:
On "Adventure Time: Distant Lands — Obsidian" Gives the Gays Everything They Want:
The Marcy4PB Award to thatottergirl:

On The Happiest Seasoning (and listen, you're gonna want to read ALL of the comments):
The Friends In High Places Award to Heather Hogan and SmartAssJen: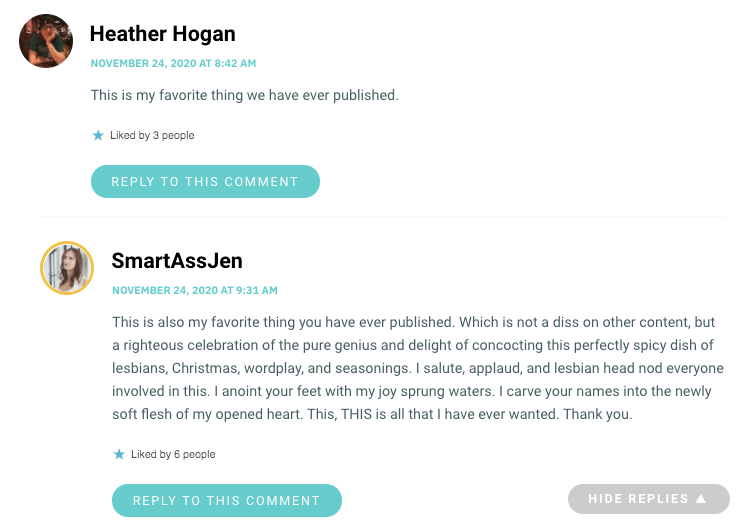 And the Unseasoned Melody Award to Kristana, Chandra, msanon, and Yasmin: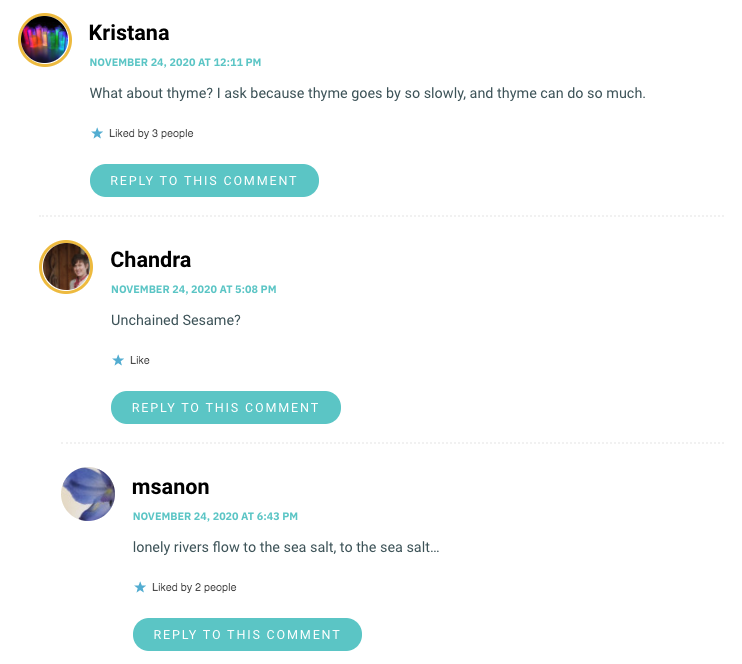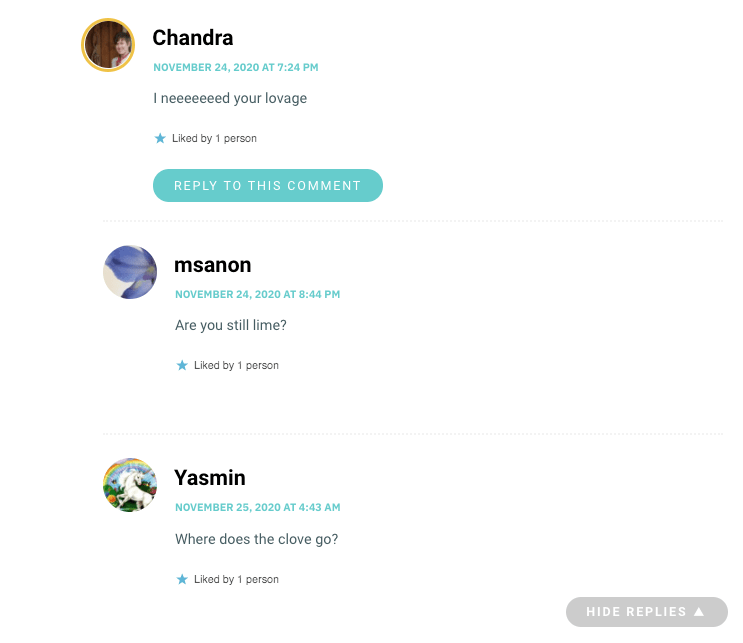 On Oh That's Right, "Gia" Is a VERY F*CKING SAD Movie:
The Soul of Wit Award to Dawn Denbow's Lover Cindi:
---
See a comment that needs to be here? Let me know! Tag me [at] queergirl.