The presidential election is (sort of?) over. A president who enacted egregious immigration policies, who activated and authenticated white supremacist militias, and who spent his entire term spewing lies is (almost) out of office. President elect Joe Biden has promised to walk back some of Trump's more hideous policies as soon as his term begins, but the Biden/ Harris tickets comes with its own baggage: Biden's mixed voting record and sexual assault allegations, Kamala Harris' "top cop" reputation and the ever-growing notion that electoral politics are not and could never be the only path to justice.
In the coming months, the radicals who worked to get Biden in office will continue fighting whatever Trump throws our way, but now that phone banking has died down, we're also getting back to the work we do best. We're creating frameworks for navigating conflict without police intervention. We're building mutual aid networks to serve neighbors who are neglected by government assistance. We're imagining and demanding an abolitionist future. And, as always, we're protesting.
This holiday season, show your favorite anti-fascist that you care with a gift they can take into the streets. From stimulating literature to security tools, these gifts will keep your radical loved ones safe and inspired on the road to revolution.
Face Masks (prices vary)

I'm sure the person you're shopping for already has face masks to protect against COVID-19, but in a protest setting, extra masks are essential. Masks can get lost in scuffles with counter-protestors and cops, so it's a good idea to have a spare for oneself or for a fellow protester in need. Check out this list of Black-owned companies that make face masks before you shop!

Staying hydrated while pounding the pavement for justice is critical. Any water bottle will do, but the Platypus SoftBottle is ideal for a long march — thanks to its lightweight, flexible design, your protesting pal can carry the water they need without the extra weight and bulk. When the bottle is empty, it can be rolled up and easily stored in a pocket or bag. If the person you're shopping for is notoriously dehydrated, consider throwing in some NUUN tablets ($7) with this gift — they provide electrolytes and flavor.

When protestors' efforts for justice are consistently met with police violence, hopelessness can set in. A must-read for organizers, Emergent Strategy: Shaping Change, Changing Worlds serves as a life raft in the midst of late capitalism, white supremacy and environmental collapse. Drawing on sources ranging from history to science fiction, Adrienne Marie Brown breathes joy into the act of resistance. Give this to any revolutionary bud who needs a pick-me-up.
Fanny Pack or Sling Bag (prices vary)

Your protesting pal needs a solid fanny pack to help them carry snacks and supplies into the streets. A larger-than-average fanny pack with room with a water bottle like the Mountainsmith Drift Waistpack ($32.73), a hydration hip pack with a water bladder like the Dakine Hydration Waistpack ($75) or a sling bag like the Patagonia Atom Sling ($59) are easy to carry and have multiple pockets for organizing smaller items.
Safety Goggles (prices vary)

Police in the U.S. and abroad have been increasingly using tear gas against protestors, and even if you're wearing some protection, it's dangerous. The best protection from tear gas is a respirator, but if you're shopping on a budget, safety goggles will provide your pal with some eye protection. Just make sure that the goggles are rated "D5" — that means they protect the wearer from small particles. The Bolle Safety Super Blast Goggles ($16.79) are D5, anti-fog and comfortable enough for long-term wear.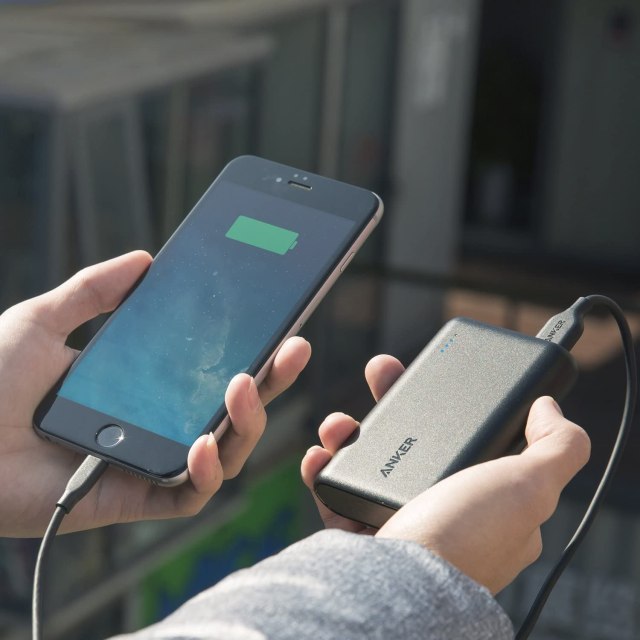 Some people don't bring their phones to protests for security reasons, but if your protesting pal knows how to secure their phone in advance, they're probably using it to stay in touch with fellow protestors on Signal. Given the rise in "kettling," a police crowd-control tactic that traps protestors in one area and often leads to violence and mass arrests, it's hard to know how long you'll be out there. A portable phone charger will help your anti-fascist friend communicate about tactics, safe rides home and jail support without their phone dying. The small, lightweight Anker PowerCore 10000 Portable Charger ($21.99) can provide 46 hours of extra battery life for unpredictable uprisings.

Did you know that Sharpie markers ($5.92) are critical tools for revolution? Protestors use permanent markers to write phone numbers for legal aid and emergency contacts on their bodies in case they get arrested. As with all writing utensils, Sharpies tend to get lost, so go ahead and get your bud a whole pack.
Portable snacks (prices vary)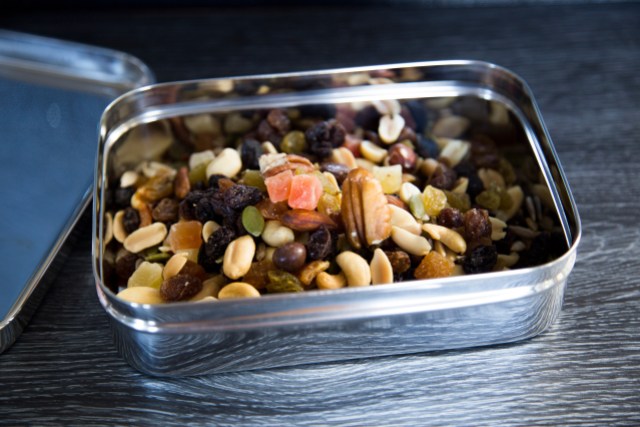 Marches, rallies and sit-ins can last for hours, and it's important for protestors to keep their blood sugar in check and stay sharp in case of an emergency. Consider any lightweight, calorically-dense snacks you'd take on a hike — protein bars, nuts and dried fruit all provide sustainable, easy fuel for protesting. Make sure you inquire about your recipient's food allergies before you shop!

In his latest book, abolitionist lawyer and writer Dean Spade explores the work that helps communities survive in the midst of catastrophe. Mutual Aid is an invigorating read for anyone striving to build skills in communication and community mobilization.
VPN subscription (prices vary)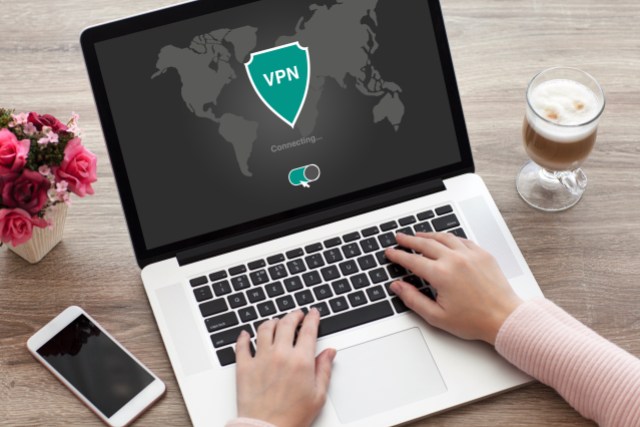 Show your favorite protestor that you care about their digital security! A VPN ("virtual private network") program encrypts web traffic and masks your location while you browse, protecting protestors from online surveillance while planning direct actions. ExpressVPN, NordVPN and IPVanish are all excellent options. Here's an extensive list of VPN services.