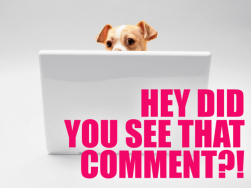 Hi, loves! Have you snuggled a dog, cat, or chinchilla of your choice yet today? You might want to do that right now. Go ahead, I'll wait.
This week, Kat Sandoval came out as bisexual on Madam Secretary, and Carmen was wowed.
Brittney did not keep her New Year's Resolutions.
One Day At A Time has been renewed! A Rita Moreno upon us all!
This essay from Renee was SO GOOD: Carrying Heavy Shit: Teaching and Unteaching Gender in the Wilderness.
Kayla's in love with curling, and we're all in love with Kayla!
This 30 Days of Carol Trivia Quiz was very, very hard, and I flunked it very badly. (But you'll love it!)
100 of My Favorite Poets For Your Survival Pack. I love the idea of a poetry survival pack so, so much.
And then there were your comments!
---
On 30 Days of Carol: Day 13 – Looks Directed at the Men of Carol, Ranked By Contempt:
The Game of Gloves Award to Rous Rose and Kristana: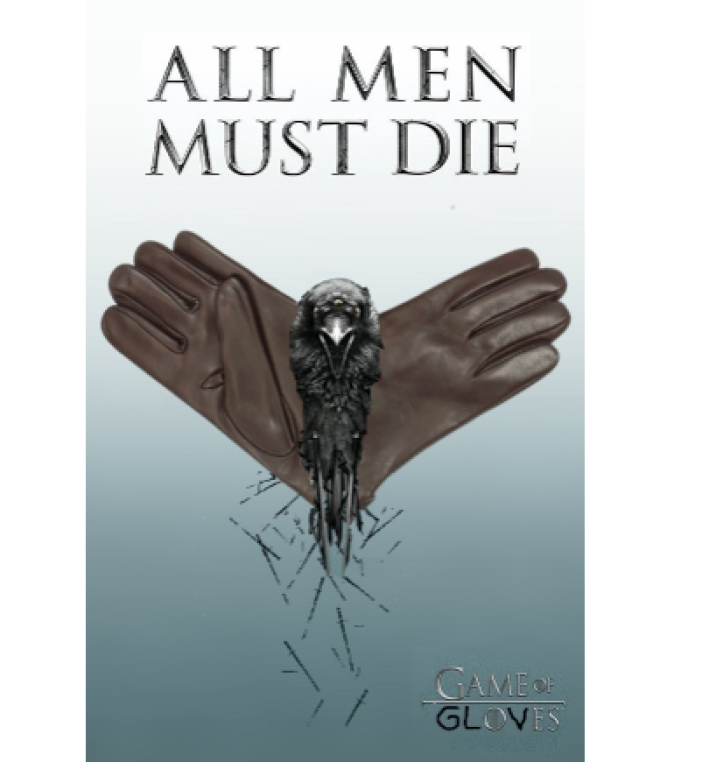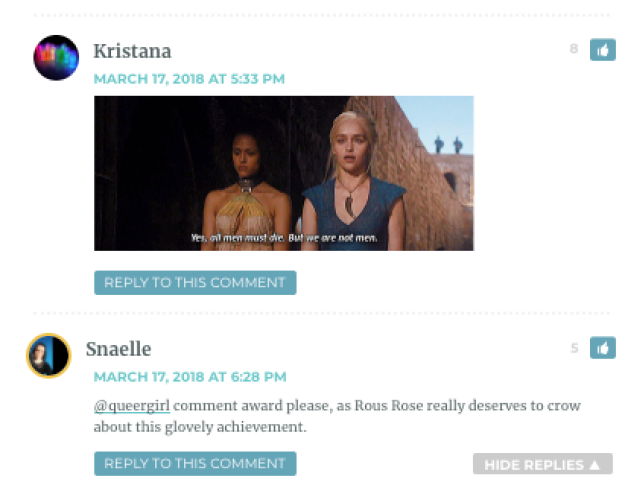 On Y'All Need Help #22: Spring Cleaning Part 1:
The You Do You Award to Creatrix Tiara:

On Autostraddle March Madness — Best First Kiss: Round One, Pt. 2 (Drama Faves vs. Sci-Fi/Fantasy Babes):
The Voter Fraud Award to Rous Rose:
On 30 Days of Carol: Day 22 – Guess Who's Unimpressed by Carol:
The Rootabaga Award to kay:

On 30 Days of Carol: Day 23 – Carol Miscellanies:
The Fanfic Of Our Own Award to Snaelle and Amidola: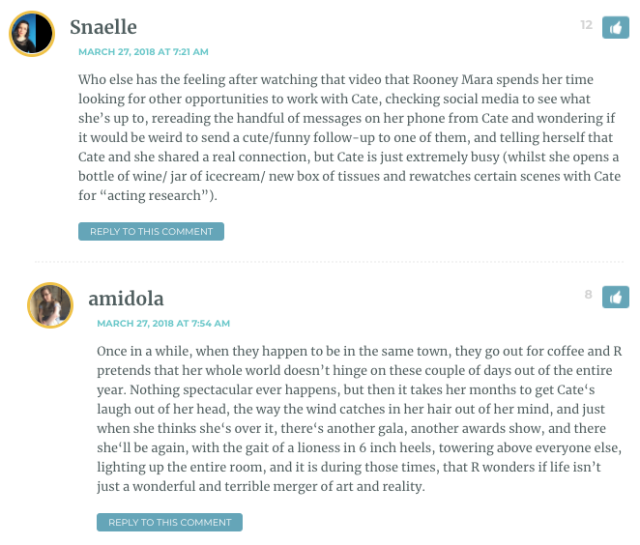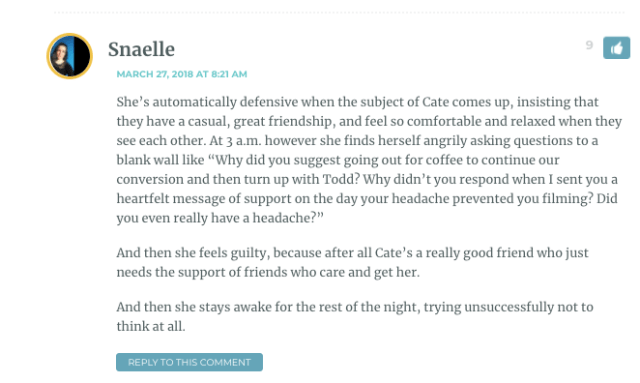 On Paris Jackson and Cara Delevingne's ALLEGED Relationship Is Honestly the Highlight of My Year:
The Sorry Ms. Jackson Award to Al, Stef and Denise: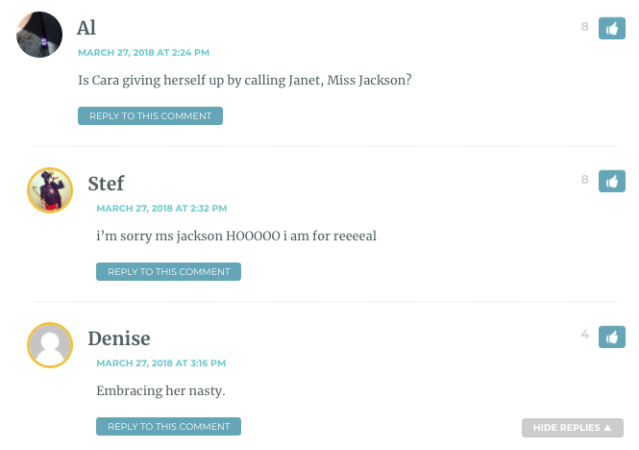 On 30 Days of Carol: Day 25 – Cracking the Code on These Two New York Lesbians:
The Time Turner Award to Isabel: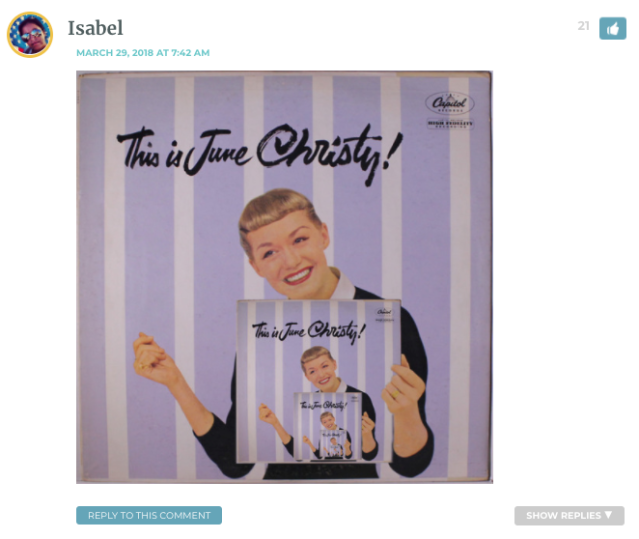 And on Autostraddle March Madness — Best First Kiss: Sweet 16:
The WaySuprised Award to Catherine:
---
See a funny or amazing comment that needs to be here? E-mail me at queergirlblogs [at] gmail [dot] com!