You think you know somebody.
I've been a writer on this site for nearly a year now and regular commenter for many years before that and I thought that meant, Dear Autostraddle Reader, that we'd developed a bit of a rapport. I thought you'd gotten to know me and my faves — Annalise and Eve, most notably — and I'd gotten to know yours. I mean, sure, I don't really get your love for science fiction shows and you think I'm a little weird for scouring the Internet for English-subtitled telenovelas, but the basis for any good relationship is being accepting of each other's differences, right? I really thought we were cool.
But then you put together a little friendly March Madness competition pitting some of the best first kisses against each other and, suddenly, people really start to show their true colors.
I kid, I kid… sort of.
In the International region, I was a little surprised to see Sara and Carlota of Cable Girls trounce Maria and Daniela of Ingobernable and, ultimately, end up as the leading vote getters in the region. There was a close contest between Kate and Rana of Coronation Street and Mercedes and Barbara from Perdona Nuestros Pecados but, during the second day of voting, #Kana fans really stepped up and were able to advance to the Sweet 16.
Over in the Baby Gays region, I was shocked by how competitive it wasn't. I expected Kate and Emaline vs. Karolina and Nico and Adena and Kat vs. Ruby and Sapphire would yield really close contests but neither of them turned out that way: Everything Sucks! and The Bold Type advanced to Sweet 16 handily. I'm not sure if people really enjoyed East Los High or if it got the benefit of the easy draw but facing Everything Sucks in this round will be a true test of the show's fandom.
The biggest surprise from your Round of 32 selections, at least among the Autostraddle TV team, came in the DRAMA region: where Piper and Alex knocked out Callie and Arizona. You guys. I mean, yes, that kiss was objectively hot but I thought we all agreed that Piper and Alex were uniformly terrible?! And, poor Arizona, she's going to be leaving SGMH and now she's lost to the absolute worst people. It's been a tough March for our favorite peds surgeon.
Round two of voting in the Sci-Fi/Fantasy region was tough and yielded our closest contest to date: Alex and Maggie of Supergirl edged Kelly and Yorkie of Black Mirror out by just five votes. FIVE VOTES! That's less than 0.1% of the entire vote total. But if you thought that choice was tough, now you have to choose between Nicole and Waverly of Wynonna Earp and Cosima and Delphine of Orphan Black. It does not get any easier in the Sweet 16!
Voting for every round will be open for two days only! Voting in this round will close on Saturday, March 31 at 5PM EST. Because of some special coverage we've got planned for the weekend here at Autostraddle.com, our post unveiling the Elite 8 will not go up until Monday…but because we love you, we'll be unveiling the final eight couples on social media on Sunday! Are you following Autostraddle on Twitter, Instagram and Tumblr? If not, now would definitely be a good time to do so.
---
The Baby Gays
Camila and Jocelyn, East Los High vs. Kate and Emaline, Everything Sucks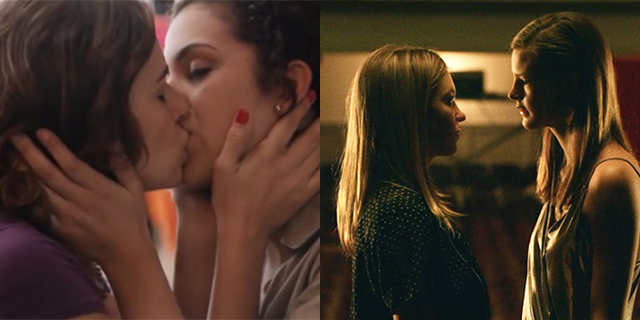 Adena and Kat, The Bold Type vs. Elena and Syd, One Day at a Time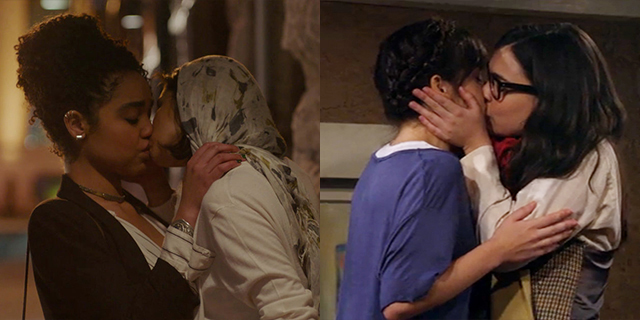 ---
Sci-Fi/Fantasy Babes
Alex and Maggie, Supergirl vs. Camille and Amanda, Stitchers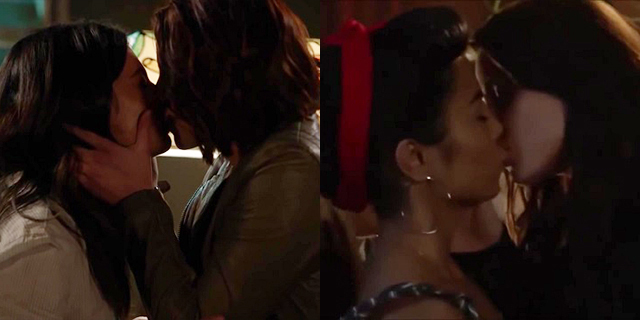 Nicole and Waverly, Wynonna Earp vs. Cosima and Delphine, Orphan Black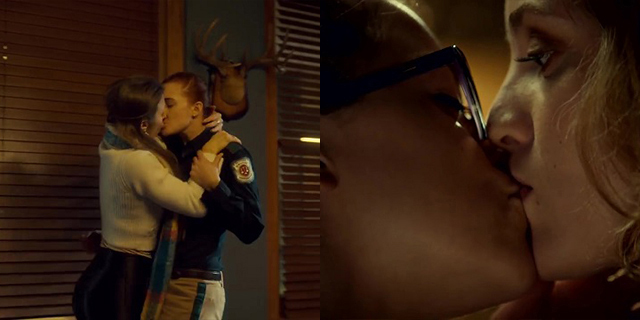 ---
International Faves
Sara and Carlota, Cable Girls/Las Chicas Del Cable vs. Florencia ("Flor") and Jazmin, Las Estrellas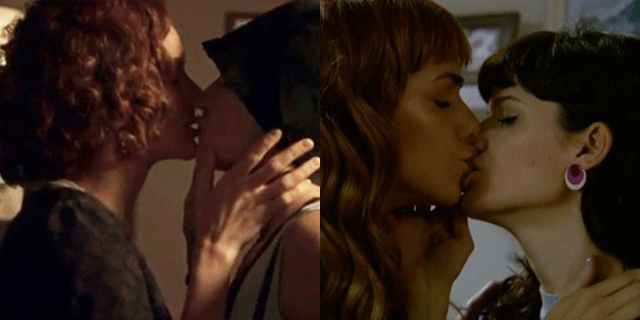 Amelia and Violet, Harlots vs. Kate and Rana, Coronation Street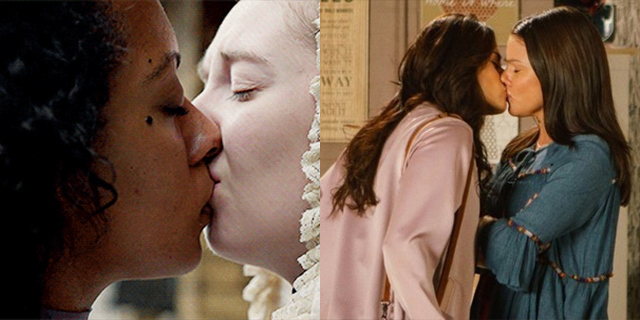 ---
DRAMA Faves
Piper and Alex, Orange is the New Black vs. Petra and Jane "JR" Ramos, Jane the Virgin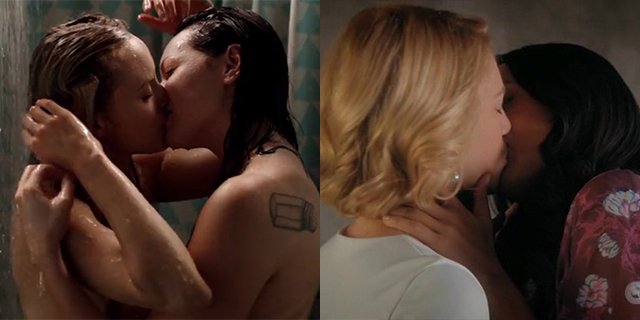 Lena and Stef, The Fosters vs. Izzy and Emma, You Me Her
---
Oops! We could not locate your form.