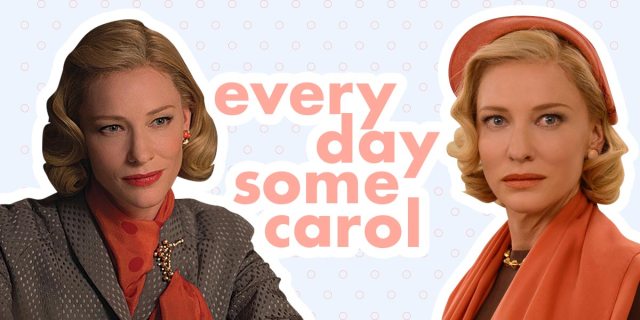 When I suggested themed food and drinks to pair with watching Carol on a 24-hour loop when it dropped on Netflix last year, I forgot to read the room. That room? Full of gays. And there I went, including meat and dairy. For that and many other reasons: not my best work.
I'm back for what I hope can be our martini with an olive branch moment. To all of the people that have ever eaten a side of dry potatoes as your dinner because no one looked at the menu beforehand, please consider this all vegan Carol fare my official apology.
---
I'll be honest, I don't think I've ever seen a picture of creamed spinach that hasn't looked like the punishment that awaits delinquent children. It has a very "sold as iswp_postsquality about it. I've never eaten creamed spinach, but I can't imagine the taste delivers in the exceeded-my-expectations department. Removing its probably only saving grace – butter – feels like suiting up for a guaranteed L.  That being said, this vegan creamed spinach looks delicious! Maybe that's been the key this whole time –just take out the heavy stuff and focus on properly seasoning and voila, an edible side dish.
---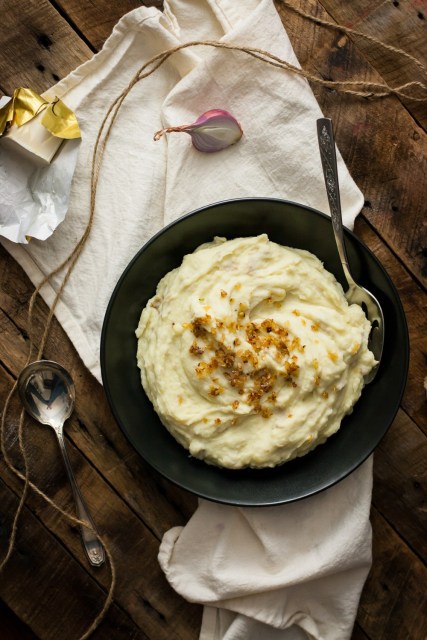 More mashed potatoes, ORIGINALLY CARL? Please know that I have steered all of us clear of any recipe that suggested NUTMEG as an optional spice, which is a disrespectful troll.
---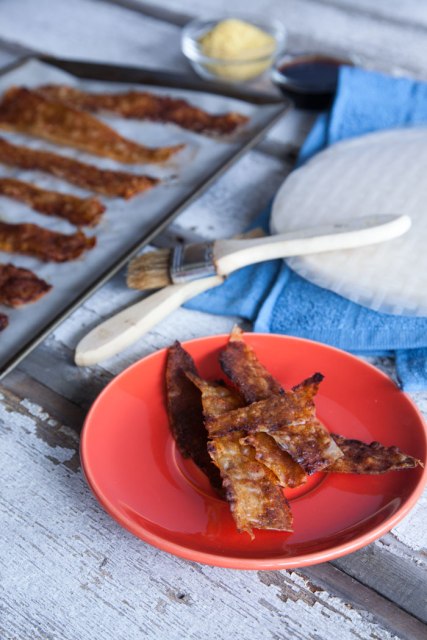 As someone who has gone to incredible lengths to prepare tofu in a way that results in a food item that hasn't submitted to The Tofu Void (and consistently failed at doing so), this rice paper bacon is a game changer. It looks so bacony! And the porousness of the paper probably holds flavor well, so let's break out that liquid smoke and stare out the window in despair!
---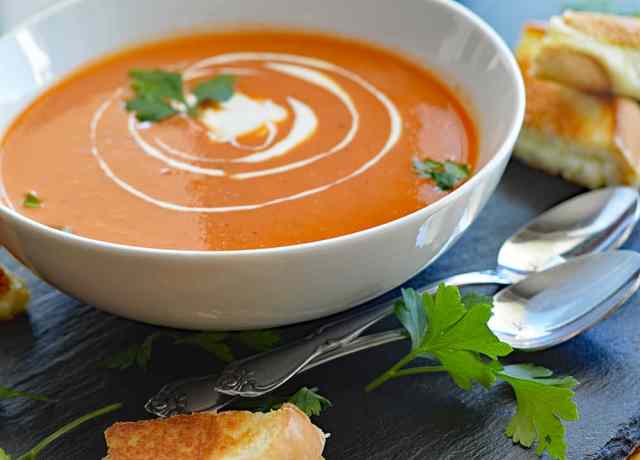 Cream of tomato is the soup they're having at that diner, right? Little side of saltines? I'd eat it!
---
Because it seems like everyone from "the greatest generationwp_postshad preferences for the worst of everything, I'm going to guess the kind of sandwiches Therese and Carol eat in the car are ham. Instead of buying slices of it in the alternative meat aisle at the grocery store, bake this FULL ham, slice it, and then please bring some to me.
---
I've saved this for last because this has blown my damn mind. So you've just "madewp_postsan egg and figured out how to encapsulate a "yolkwp_poststhat will run out of it when cut? Humans are incredible. BON APPETIT!!!