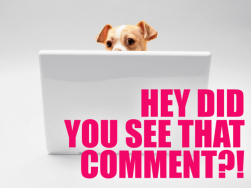 Hi friends! I saw the ocean this week! There was smoke from the California wildfires on the horizon, but there was also salt water, and sand, and so many pelicans! I hope that wherever you are this week, you can take a deep breath of fresh air. We all need it!
This week, Ali went to New York Comic Con.
Carolyn answered this age-old question: What do you wear to a kink party?
Relevant to your interests: What You're Flagging With Your La Croix Flavor.
The editors talked about their periods in the Monday Roundtable. Oh hey, have I told you about the time I successfully used a Diva Cup for only the second time at A-Camp? It was… an adventure.
I don't know if maybe, possibly, you might have heard about that SNL kiss?
Stephanie Beatriz is engaged. I'm so… happy for her?
And then there were your comments.
---
On Gal Gadot and Kate McKinnon Sure Did Make Out on "Saturday Night Live":
The Chasing Waterfalls Award to Rous Rose:

And the Power of Kate Award to Chandra: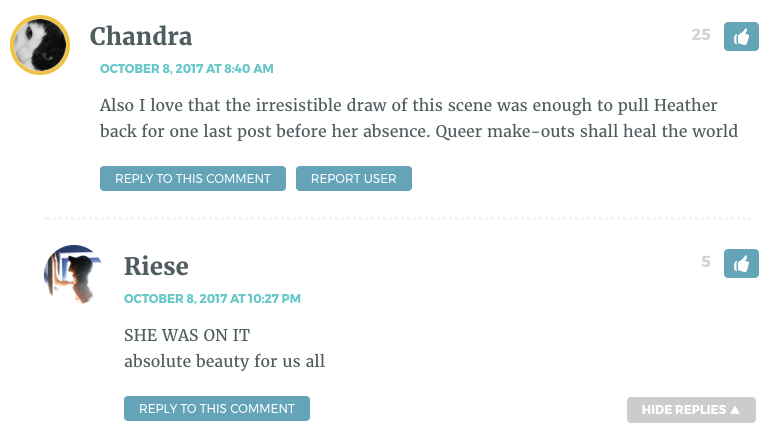 On If Women's Magazine Covers Were Aimed at Queer Women, Pt. 4:
The Gay? I'm Ecstatic! Award to Stef:
And the Trauma-Rama Award to jenn:
On 6 Mocktails for When You Can't or Shouldn't Drink:
The Cheeseless Whiz Award to Kristana:

On You Need Help: What To Wear To A Kink Party:
The Dress For The Job You Want Award to Tam:

And on Monday Roundtable: You and Your Period, Bloody Hell:
The Punstruation Award to EVERYONE (Carmen SanDiego, Chandra, Vicky, and Iarrann mé):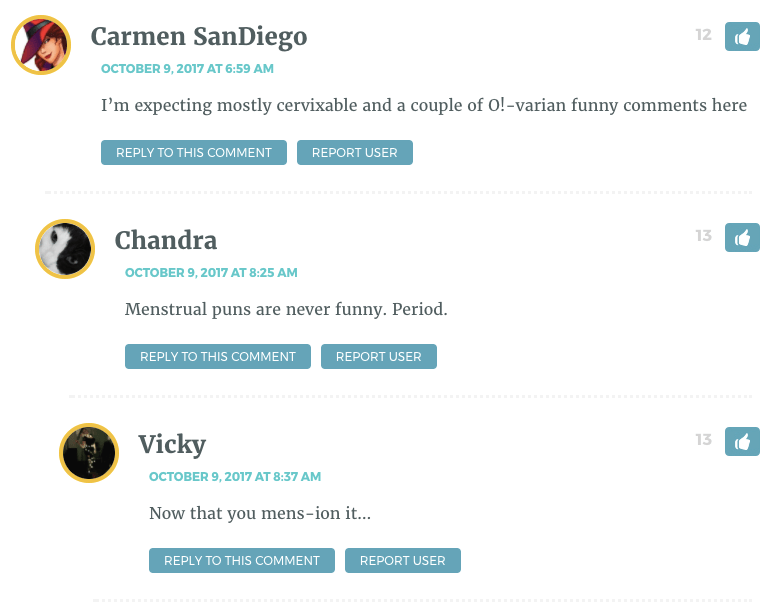 ---
See a funny or amazing comment that needs to be here? E-mail me at queergirlblogs [at] gmail [dot] com!