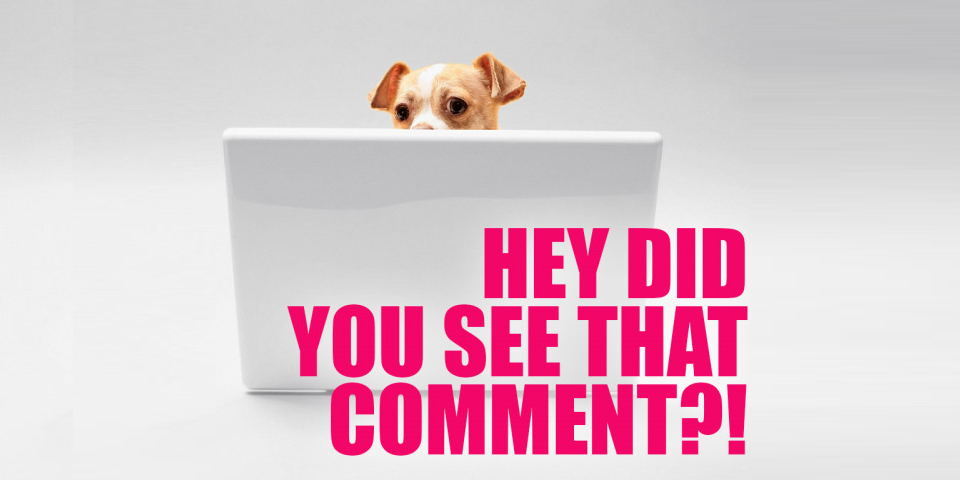 Hello, my loves! Guess what I did: I awarded the comment awards backwards (newest to oldest) instead of chronologically like I normally do. But instead of fixing it, I'm gonna embrace it! Life's too short! Gonna eat dessert first! Breakfast pasta! Pants on criss-cross! Etc!
(I LOVE YOU, Y'ALL ARE AMAZING, YOU RAISED OVER ONE-HUNDRED-FORTY-SIX-THOUSAND DOLLARS, PLEASE CONTINUE TO CELEBRATE YOURSELVES!)
This week, the TV team discussed the ways Orange is the New Black changed tv forever.
Drew watched Rebecca and oh boy, was it a thirsty classic!
Not always sure what to say on a first date? Rachel's got you covered.
I have a crush on everyone featured on Insta Crush.
Drew went to Outfest and I must include this headline in all its glory: Outfest 2019: The Future of Queer Cinema Is Trans.
You got help! The team gave advice on all of the burning questions you submitted during the fundraiser.
In this week's Foolish Child, relationships with the shows we watch can be…complicated.
In perhaps the one piece of casting that could make me truly excited for The L Word: Generation Q, it's…Jamie Fucking Clayton, Ladies and Gentlefolks!
This first essay from The Travel Issue absolutely blew me away.
And then there were your comments!
---
On What We Love and Hate About Dating Leos:
The Everything The Light Touches Award to Claire:
On No Filter: This Extremely Hot Picture of Jen Richards:
The Influencer Award to Meghan:

And the Her (Likely) Story Award to SmartAssJen: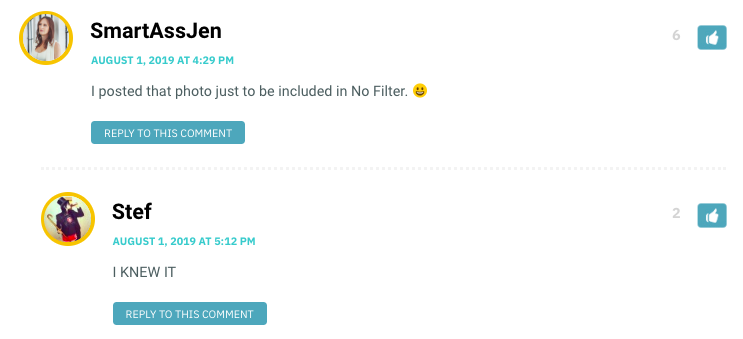 On 8 Sins I Committed by Viewing This Catholic-Themed Gillian Anderson Photoshoot:
The I Want to Believe Award to adunlap and Chrissy: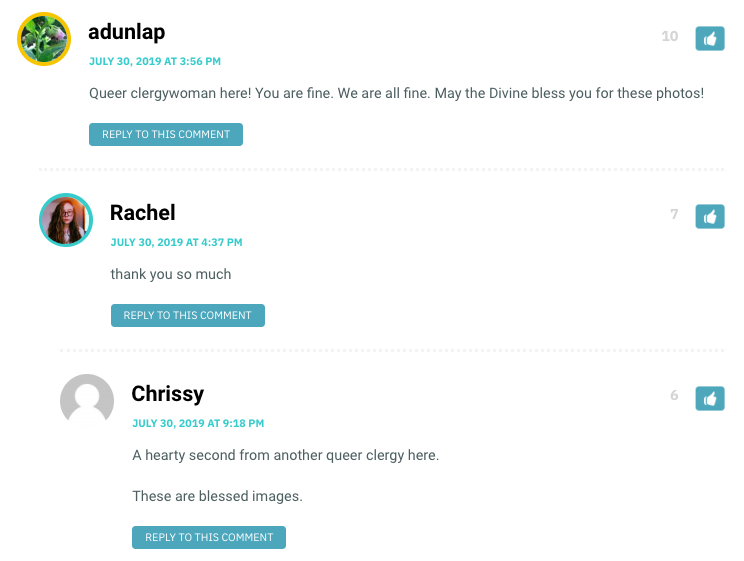 On 25 Questions to Make Conversation with on a First Date:
The Rich Tapestry Award to Snow:

On NSFW Lesbosexy Sunday: Consider the Urn Dildo:
The Dump Them Award to Amanda ling:
And on
The Best. Perk. Ever! Award to Jay:
---
See a comment that needs to be here? Let me know! I'm [at] queergirl on Autostraddle and [at] queergirlblogs on Twitter!