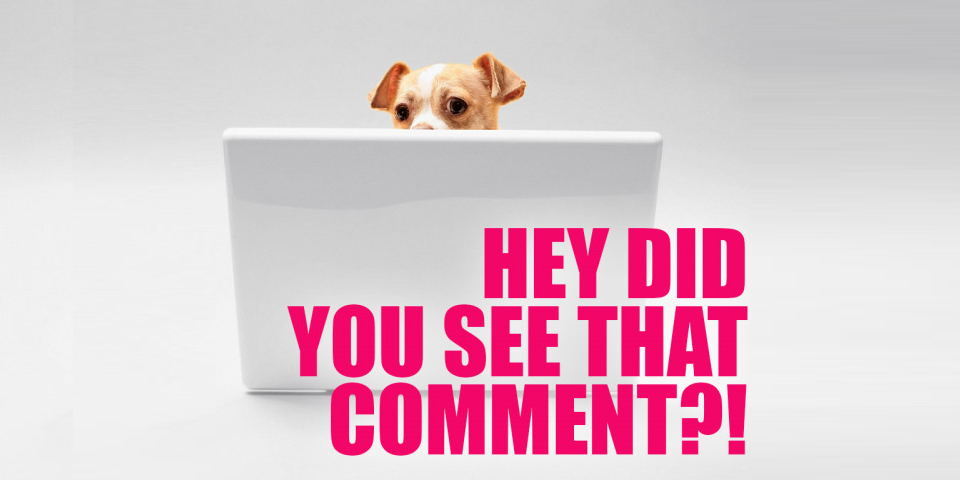 Hi-hi! Hello! It's Friday, and it's December, and it's the day after a very hard election in the UK, and I think I might not be wrong in saying that many of us are going THROUGH IT right now! Here is what I know: you are a miracle. I am a miracle. Together we are miracles. We will get through today, and tomorrow, and we will do it together, and that! Is! That!
This week, Sally was back with even more Lesbian and Bisexual Women of History Who Were Obsessed with Their Dogs, which just might be the thing to rescue our moods today!
Reneice baked absolutely perfect chocolate chip cookies, which can't hurt either.
Riese recapped the season premiere of The L Word: Generation Q, which I…loved! I loved it. And then she and Carly got to do a LIVE PODCAST WITH THE CAST, is this real life?
Ari was here with some some queer Hanukkah prep, including instructions for RAINBOW LATKES.
Jehan had a captivating conversation with writer Staceyann Chin.
The team brought us some VERY helpful holigay gift guides – for long distance relationships, seasonal sex toys, wilderness survival, queer hikers, baby gays, and more!
Ever helpful, they also brought us a roundtable for when it might be time to break up.
Heather, Meg, and a bunch of NYC Straddlers showed up to #OptOutside with REI!
And then there were your comments.
---
On Bette Porter 2020? The Final Vote!
The Easy As 1, 2, 3 Award to Carmen SanDiego: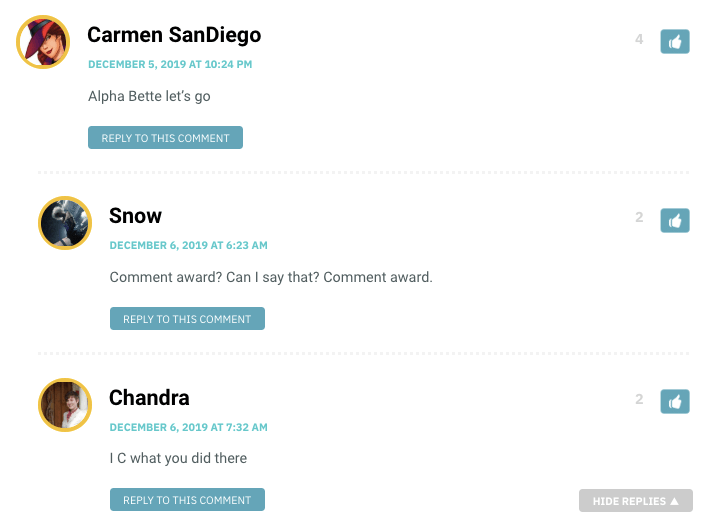 On L Word Generation Q Episode 101 Recap: Let's Do It Again:
The What's In A Name Award to Felicity:
The Way That We Live Award to Analyssa:
The Sounder My Heart Award to Stef:

And the Make New Friends, and Keep The Old Award to Carmen SanDiego: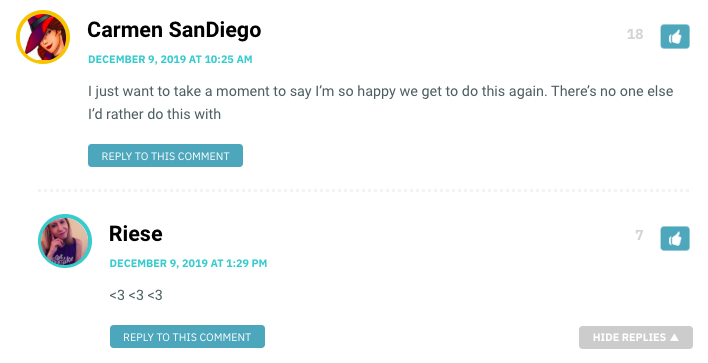 On CW Crossover "Crisis on Infinite Earthswp_postsPart One: The Crisis Begins:
The All In The Family Award to Lisa:

On Holigays: Sexy, Sweet Gifts for Long Distance Relationships:
The Lost and Found Award to Lex:

And on 10 Non-Confrontational Gifts For Your Girlfriend's Other Partner:
The Juicy Fruit Award to Chandra and Snow:
---
See a comment that needs to be here? Let me know! Send me a message, comment "comment award" below that perfect comment, or tag me! I'm [at]queergirl.