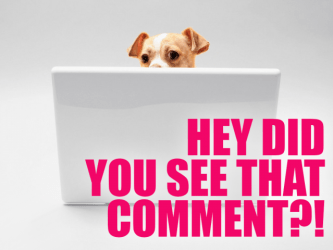 Hello acorns! Want to share a slice of your dairy and gluten free pumpkin pie with us?
Since we're even closer to Halloween than last week so 50 pumpkin recipes seemed appropriate as well as Gillian Anderson and comics-inspired costumes.
Riese gave a rundown of where to find queer girls on the teevee and Lydia looked ahead to spring and summer fashion.
Then Facebook is tried to make amends for their "real name" policy but obvs we still don't trust them . At least we have 21 badass QTPOC couples to look at and the "Crazy In Love" / "Because You Loved Me" staff music video on A+. It's worth subscribing just to see it, guys.
---
On Grey's Anatomy Episode 1102 Recap: You Know I Love You, Girl:
The #FoldingAction Award to Lex: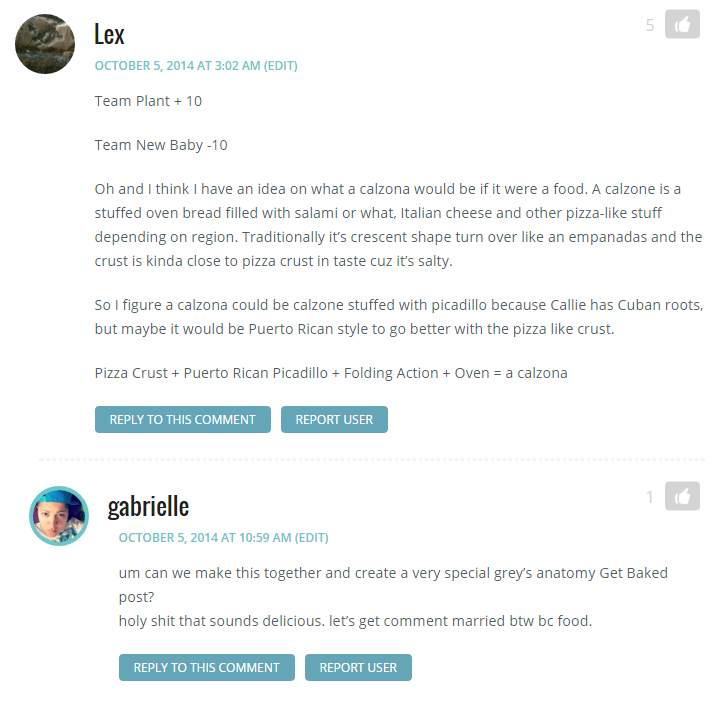 On 50 Pumpkin Spice Recipes That Will Put Your Latte To Shame:
The As One Does Award to Kathryn:
The Aww Award to Kadry D.:
The Synonym Award to Alice Jooren :

On A+ VIDEO: "Because You Loved Me" / "Crazy In Love" Lip Sync Dance Party:
The Best Grandma Award to Phyllis Taterka: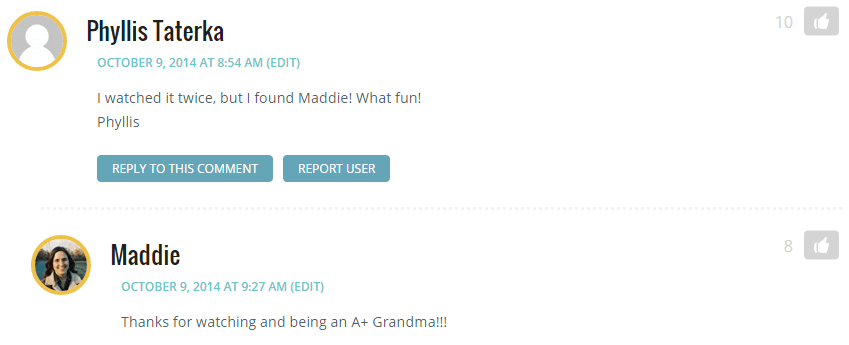 The Rapstarter Award to Erin:

The (Rare!) Staff Comment Award to Rachel, Laneia, Kaylah and Brittani: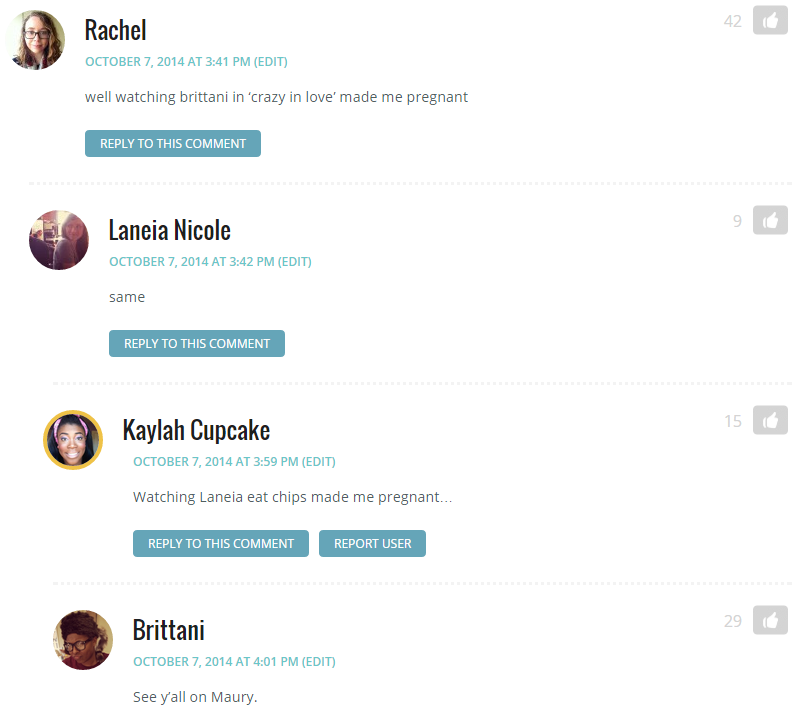 ---
See a clever, hilarious or thought provoking comment around this website-ship? Email it to me at: carrie [at] autostraddle [dot] com!