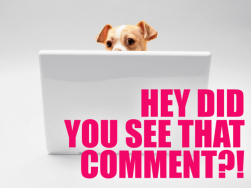 Hi kittens! While I hope the upvote button comes back soon, it's been oddly freeing not knowing what people thought of my comments. Live your lives! Let your hair blow in the wind! Know that you always get a Like from me, even when it's only in my heart.
From Mey: Drawn to Comics: Carly Usdin's "Hi-Fi Fight Club" Is "Baby-Sitters Club" Meets "Empire Records," But So Much Gayer. I had to include the whole headline because that is the pop culture of my childhood from start to finish and I don't quite know what to do with myself right now.
Cameron Esposito has a new podcast!
Riese made this for us and I hope every single person in Hollywood reads it: 55 Trans Women Actresses You Should Know and Also Love.
THERE IS ONLY ONE EPISODE OF ORPHAN BLACK LEFT AND I HAVE FEELINGS. In related news, here's Valerie Anne's recap of the second to last episode, which was all about Helena!
Here's a roundtable of TV characters who helped our QTPOC team members feel seen, and it's perfect.
Speaking of perfect, did you know Strawberry Shortcake in Big Apple City is a queer romcom?
And then there were your comments!
---
The Wide Open Spaces Award to Alexis:

The Grandpa Carrie Award to Marnicus: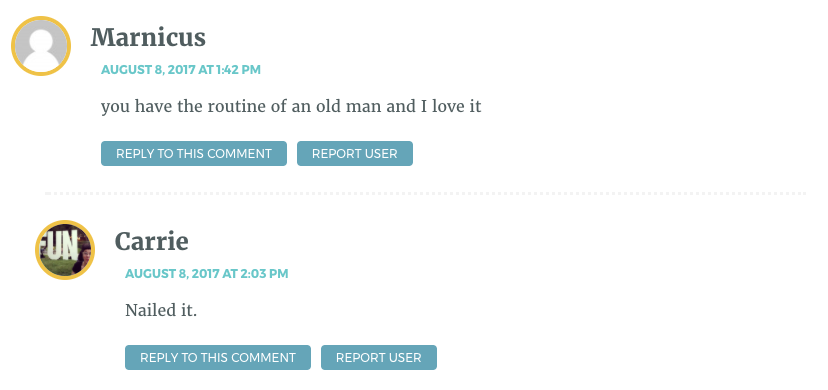 On Drawn to Comics: Carly Usdin's "Hi-Fi Fight Club" Is "Baby-Sitters Club" Meets "Empire Records," But So Much Gayer:
The Kristy's Krushers Award to Saga:
On "The L Word" Reboot May Ignore Season Six Altogether, Just Like I Already Do:
The R.I.P. Sounder Award to Al and Kris H: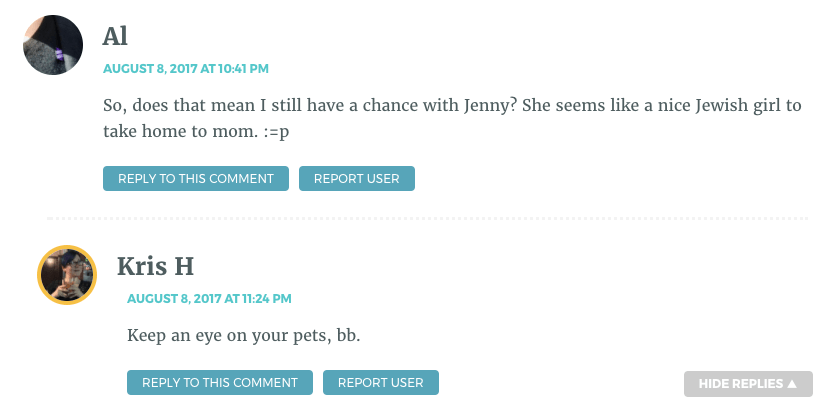 On Notes From A Queer Engineer: Messed Up Middle-earth Mountains, Building Demolition And More:
The You Know Nothing, Bilbo Baggins Award to Faustine: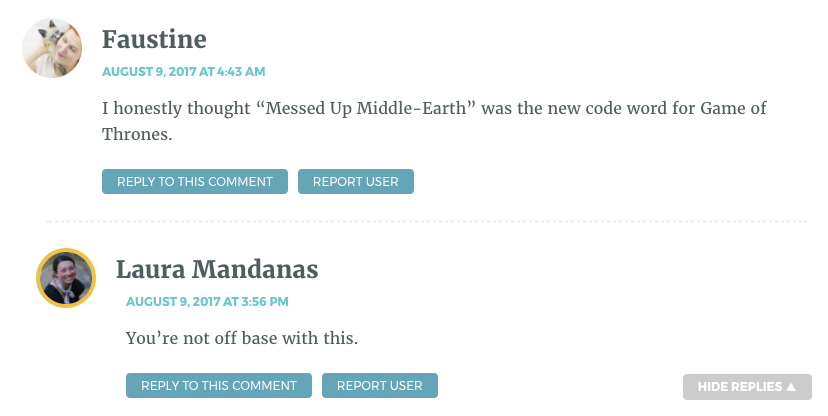 And the One Chaiken to Rule Them All Award to Carmen SanDiego:

On No Filter: Cara Delevingne Would Love To Sketch You Sometime:
The Not Dunn Yet Award to Catherine_The_Ok:

On Pop Culture Fix: Look Out World, There's Lesbian Stories on "Doc McStuffins" and "The Young and The Restless" Now:
The Mom's Rotten Tomatoes Award to snowvsasphalt and SecretName: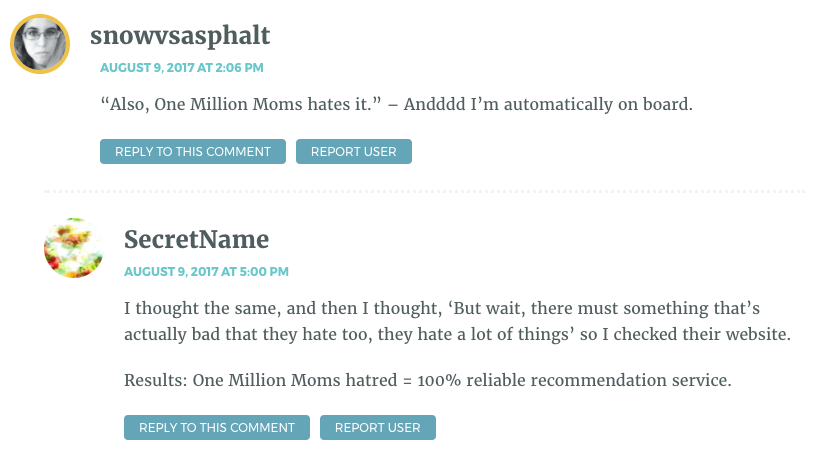 On I'm a Submissive Brat and No, That's Not a Contradiction:
The Yes Brats Award to Alaina, Chloe and Maddie: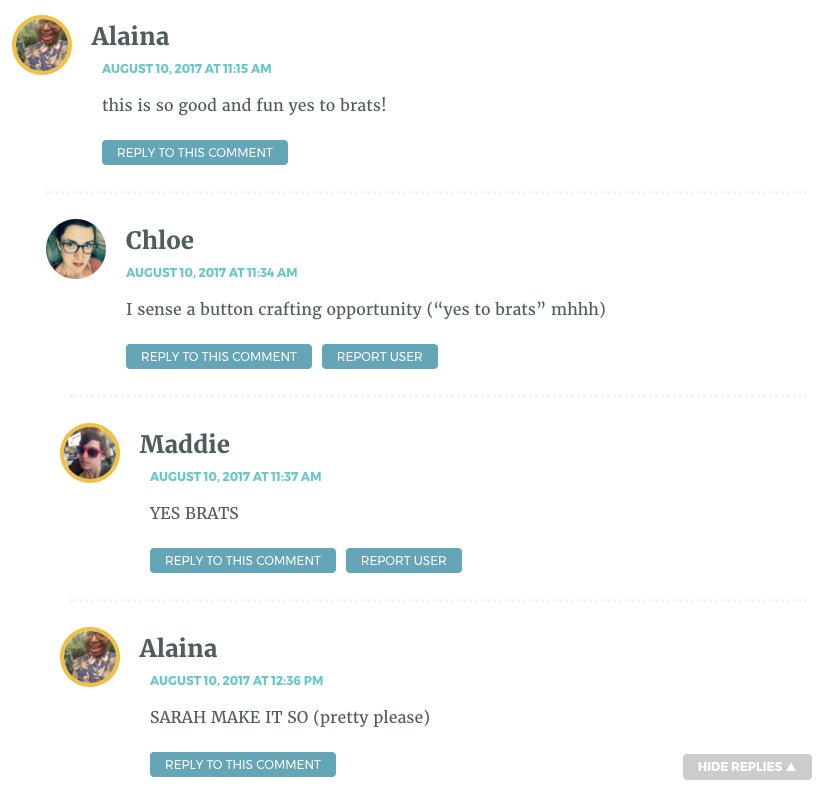 ---
See a funny or amazing comment that needs to be here? E-mail me at queergirlblogs [at] gmail [dot] com!
---
Before you go!
It takes funding to keep this publication by and for queer women and trans people of all genders running every day. And A+ members keep the majority of our site free for everyone.
Still, 99.9% of our readers are not members.
A+ membership starts at just $4/month.
If you're able to, will you join A+ and keep Autostraddle here and working for everyone?
Join A+