Y'all are probably familiar with the dearth of positive trans representation out there in the world, and also the oft-problematic situation in which the few trans women characters that do exist are rarely portrayed by actual trans actresses. Those roles usually go to cis men, and often go to cis women. This issue has gotten increasing attention over the last few years as high-profile trans female roles have been snagged by cis male actors like Eddie Redmayne, Jared Leto and Matt Bomer. There's no need for this to happen when there are so many trans actresses out there who are ready and willing to do the work, as explained in a video released last month in which trans actors demand Hollywood cast trans actors in trans roles. "We're not saying that cis people can't ever play trans parts," the video declares, "Just that right now, in this culture, there are consequences: bad ones."
I recently witnessed a trivia game in which a group of queer people were unable to name more than three trans actresses (which sadly is two more than most Americans can name). Nothing makes me more bananas than seeing human beings incorrectly answer questions I know the answer to, which's why I was VERY popular in elementary school. BUT SERIOUSLY that situation is what inspired me to make this list, a process through which I learned about so many women I'd never heard of before. Probably neither have you!
So, here we are: 55 trans actresses y'all should know and love and that we'll hopefully see on some screens or stages more often than we do currently.
---
Alexandra Billings is brilliant barrier-busting actress, cabaret performer, director, activist and playwright. She's one of the first trans women to ever play a trans woman on television, and she's since popped up on shows like How to Get Away with Murder, Grey's Anatomy, ER and Eli Stone; as well as playing Davina, Moira's HIV-Positive best friend, on Transparent. 
---
Alexandra Grey
Grey's first role was as a Dancer on the TV series Braxton Family Values in 2011, and she went on to snag a featured role as Lisa Knight in the TV series Jess Like Me as well as parts in a bunch of other TV shows and movies, including Chasing Life, DTLA, All About Lizzie, Glee, Transparent, Code Black, Chicago Med and Doubt. She played the legendary Marsha P. Johnson in Drunk History: Bar Fights and Seville in When We Rise.
---
Alexis Del Lago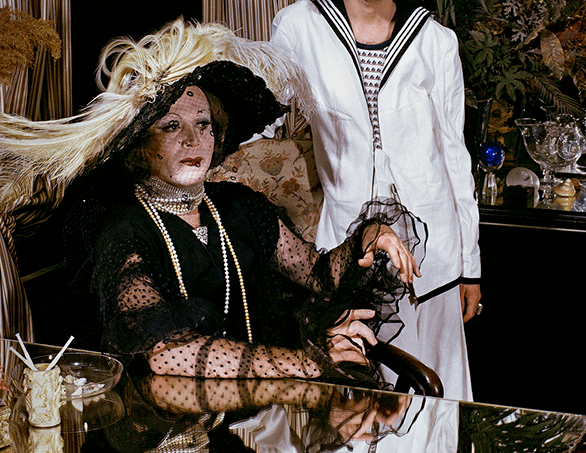 Prior to her appearance on Transparent in 2014, Del Lago's last big acting job was in the TV show Wings in 1997. She's also a costume designer, makeup artist and filmmaker.
---
Amanda Lepore
Amanda Lepore is a legend. She's perhaps best known as a former Club Kid and the muse of photographer David LaChapelle. She's also a singer, a performance artist, a model and an actress who appeared in movies like Another Gay Sequel: Gays Gone Wild!, Party Monster, Zoolander and Sex and the City.
---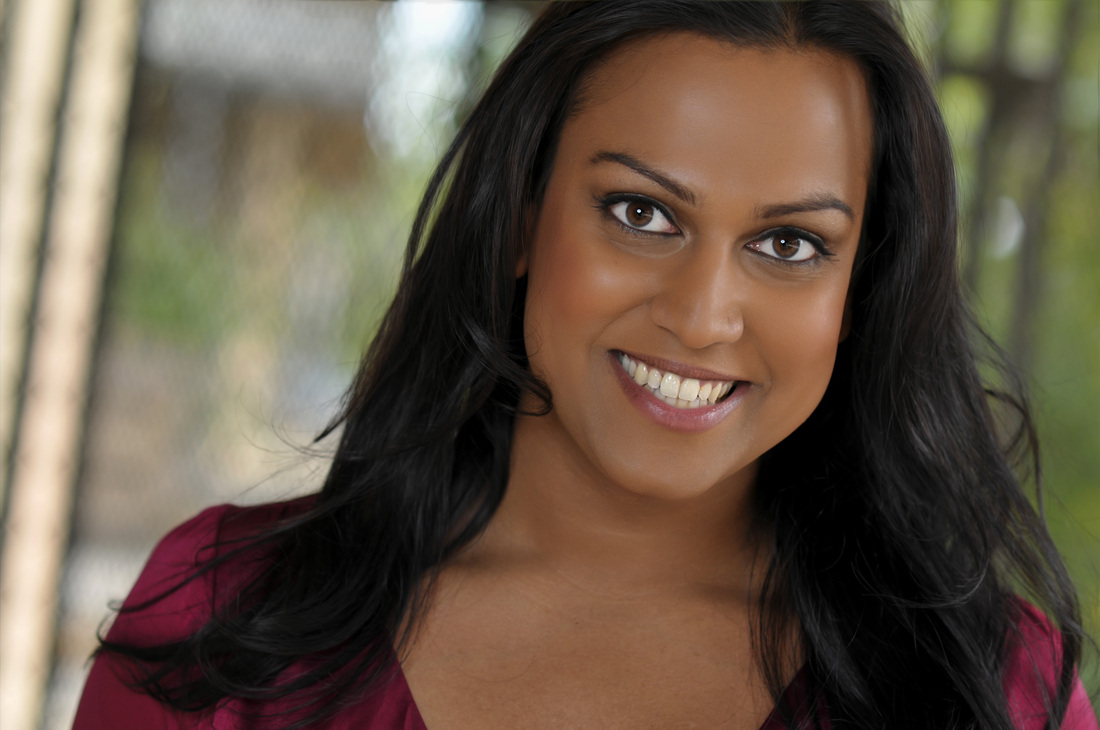 Sheth played Kami Sutra on the TV series Outsourced as well as appearing in several shorts, the TV series Crave, and the documentaries Blow Out, In the Life and Mores for Gays. She's a singer with a BFA in Musical Theater who toured in many theaterical productions prior to coming out as trans. After coming out, she worked as a volunteer at The Trevor Project and has been active in theater, including a recent turn in the Public Theater's production of Southern Comfort.
---
Angel Qinan is a Filipina model and actress known for The Fosters,The Real O'Neals, Transparent, NCIS: Los Angeles, Crossing Fingers and Strut. She made her runway debut as the first transgender model in Sacramento Fashion Week and has since walked for New York Fashion Week and performs with the Trans Chorus Los Angeles.
---
Ross, an activist and the founder and CEO of anti-poverty program TransTech Social Enterprises, starred in Her Story and also has a recurring role on the upcoming female-fronted TNT comedy Claws, and did guest spots on Doubt and Danger & Eggs. She won a GLAAD Award in 2017 for an episode of The Daily Show with Trevor Noah and a 2016 Human Rights Campaign Visibility Award.
---
Annie Wallace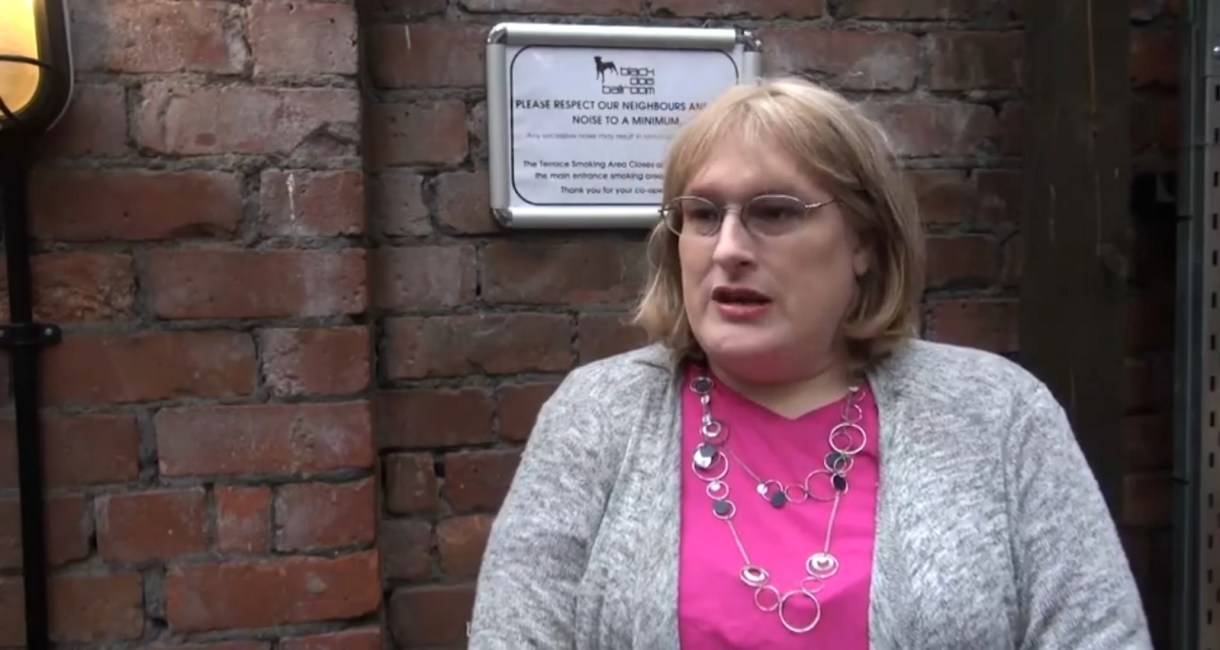 Wallace, a Scottish actress, made history in 2015 when she became the first transgender person to play a regular transgender character in a British Soap opera when she earned the role of Sally St. Claire in Hollyoaks. She's also appeared in Shameless and Dream On, and is a composer.
---
Arisce Wanzer
A model best known for being featured on the Oxygen Reality TV show Strut, she also played Kristal in the TV series Cheetah in August as well as roles in several other Film/TV projects.
---
Bethany Black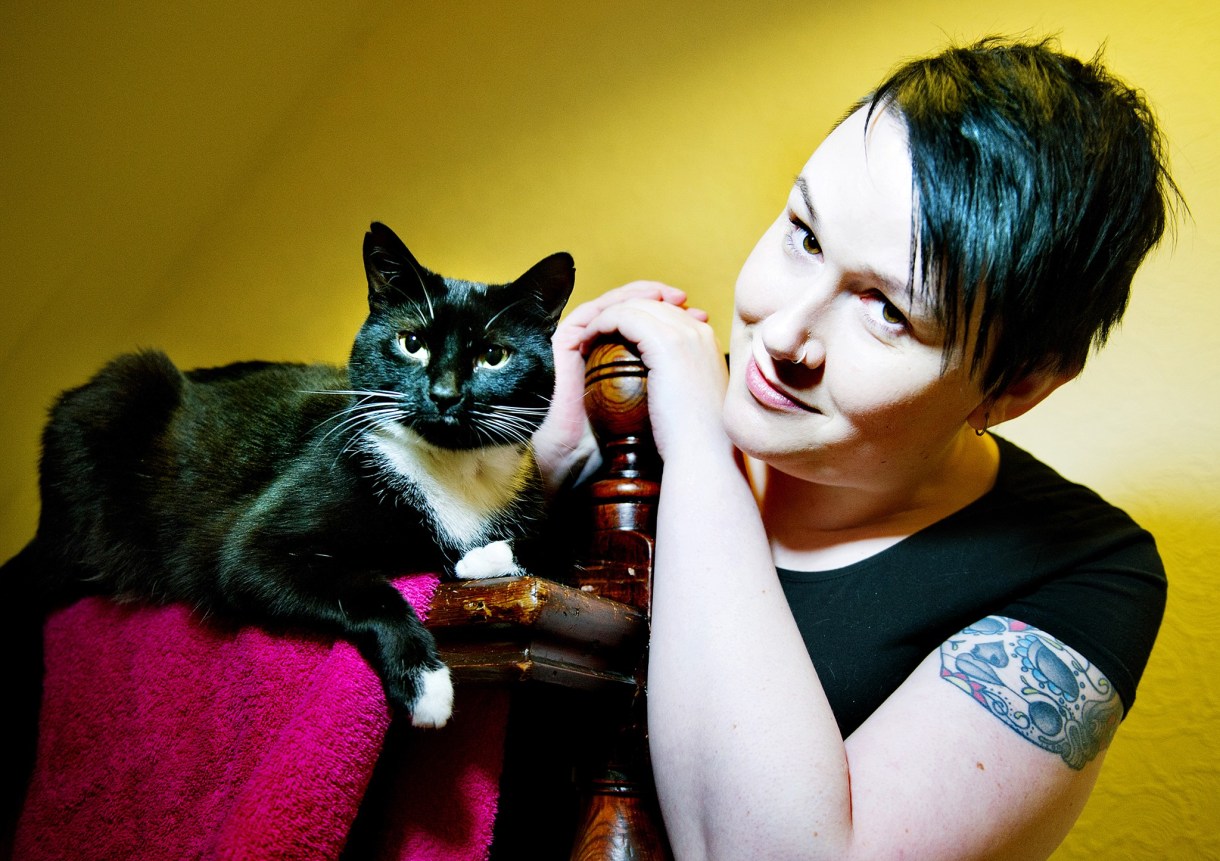 This British stand-up comedian played Helen in the TV series Cucumber/Banana and appeared in a 2015 episode of Doctor Who. She also played herself in the TV series documentary short Tofu. She describes herself as "Britain's only goth, lesbian, transsexual comedian."
---
Bianca Leigh
Leigh made her film debut in 2015's Transamerica, played Karma Johnstone in Hurricane Bianca, and had a guest spot on Law & Order: Special Victims Unit. She appeared onstage in the U.S. premiere of "Trans Scripts" this past January.
---
Bianca Von Krieg
Bianca Von Krieg is an actual baroness with degrees from Stanford and MIT who has appeared in 2 Broke Girls, Murder in the First, Looking, Glee and several independent films.
---
Calpernia Adams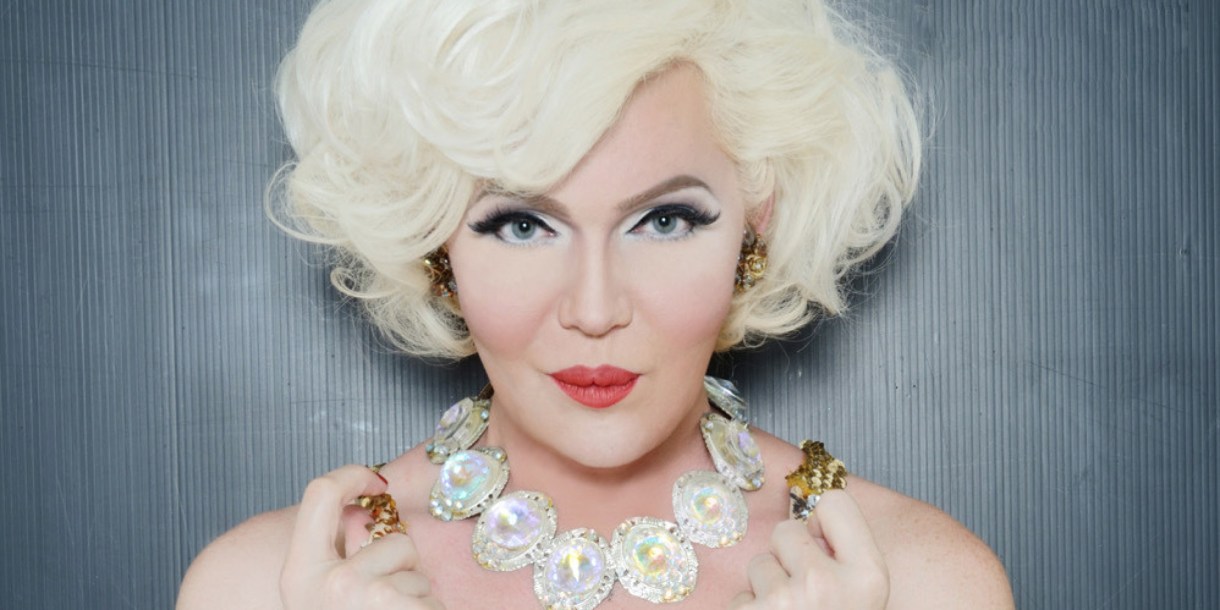 Actress, producer, editor, writer, director and activist Calpernia Adams has been in a lot of shorts and TV shows, like Hey Qween, In the Moment, Transproofed and Transamerica. Her production company, Deep Stealth, creates educational and entertainment material around gender-identification issues. She has also performed in all-transgender and mixed-status productions of The Vagina Monologues and was the lady-looking-for-love in the 2008 Logo TV series Transamerican Love Story.
---
Candis Cayne
Cayne is one of the first actresses I ever interviewed on a red carpet and she was so incredible and nice and I will always love her for that. Also! In addition to being cool, she played Carmelita Rainer on the great but short-lived TV series Dirty Sexy Money, Alexis Stone on Nip/Tuck, Ms.Hudson on Elementary, and has shown up in a dozen or so other TV shows and various films AND also some reality TV shows, like I Am Cait, RuPaul's Drag Race and Hey Qween.
---
Carlie Guevara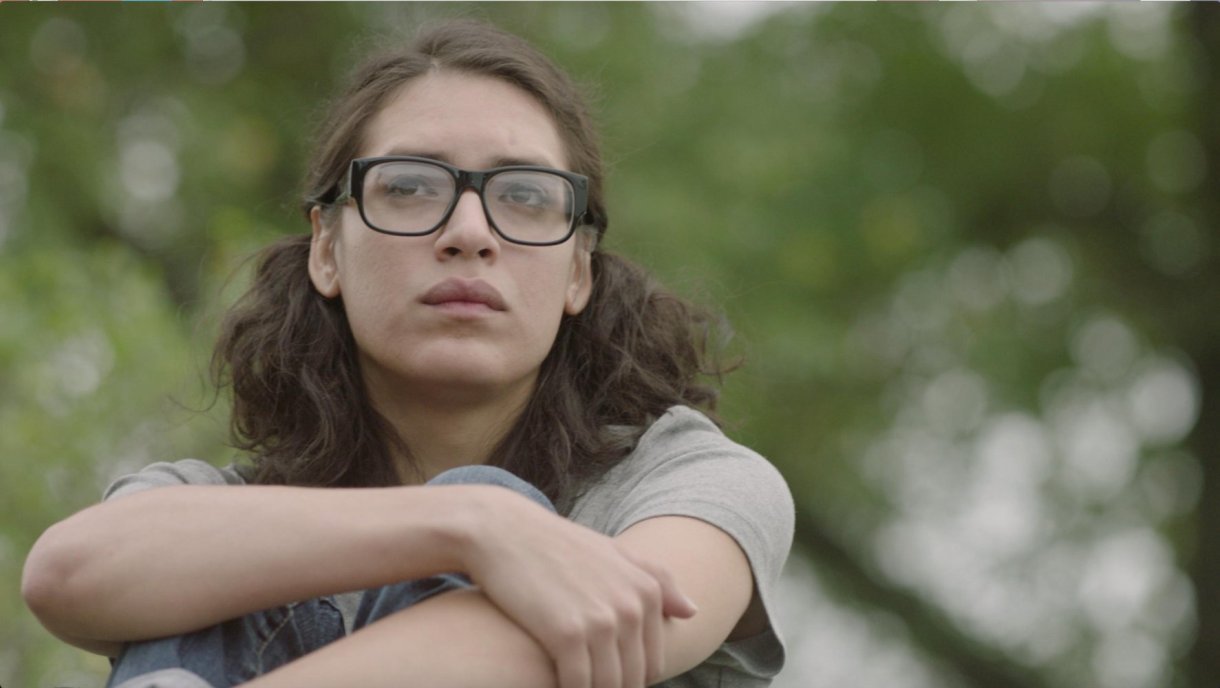 Carlie is making her film debut in the 2018 movie "The Garden Left Behind," in which she plays Tina, an undocumented woman who emigrated from Mexico with her grandmother as a child and now want to stay and transition, while her grandmother longs to return. Carlie is also an artist/photographer.
---
Carmen Carrera
Model Carmen Carrera had a three-episode turn on The Bold and the Beautiful and appeared in the show Jane the Virgin as well as playing herself in RuPaul's Drag Race, Cake Boss and Couples Therapy.
---
Caroline Cossey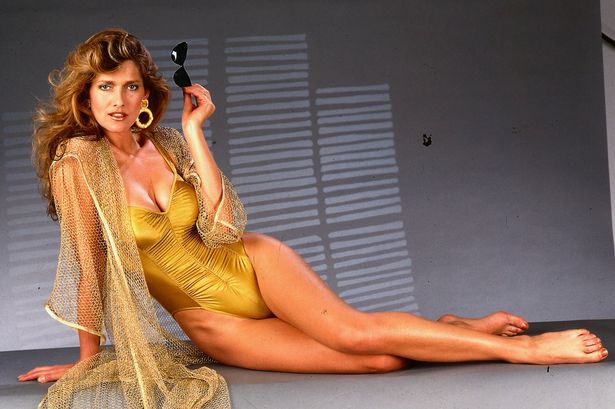 Cossey would've had a very different career if she'd been born in a different era — but, alas, her on-screen debut in the 1981 James Bond film For Your Eyes Only led Caroline, a very popular model who appeared on the cover of Vogue, to be outed as transgender. The ensuing press hounding thrust her into a deep depression. She appeared in the Duran Duran music video "Rio" in 1992, and in Power Station's "Some Like it Hot" in 1986, and also was the first transgender woman to appear in Playboy. In the early '90s she appeared on Donahue, The Joan Rivers Show, The Howard Stern Show and The Geraldo Rivera Show, and was in 2016's The Trans List.
---
CeCe Suazo
CeCe appeared plays including the Off-Broadway production of "Incongruence" at the New York Theater Workshop and "Street Children" at the Vertigo Theater Company. She directed "A Month of Sundays" Off-Broadway and played the Senator's Mistress on Adult Swim's "Your Pretty Face Is Going To Hell." She got her start as Cinna in the Los Angeles Shakespeare Company's production of Julius Caesar.
---
Clair Farley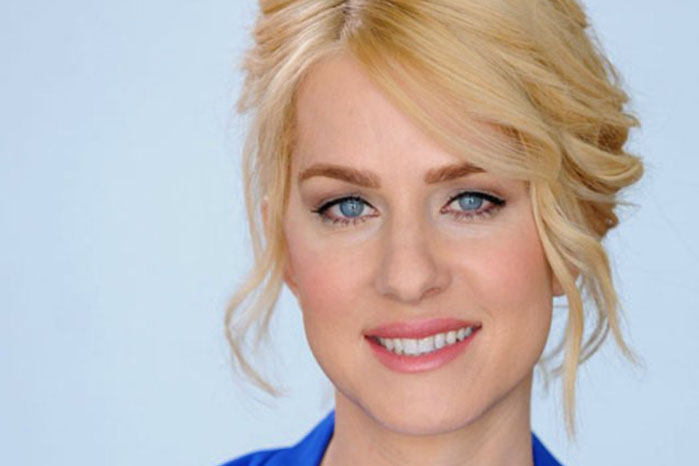 Farley is a community activist who has told her story in the documentaries Red Without Blue and American Transgender, as well as popping up in scripted shows Sense8 and When We Rise. Her husband, Jim, is also transgender.
---
Dina Nina Martinez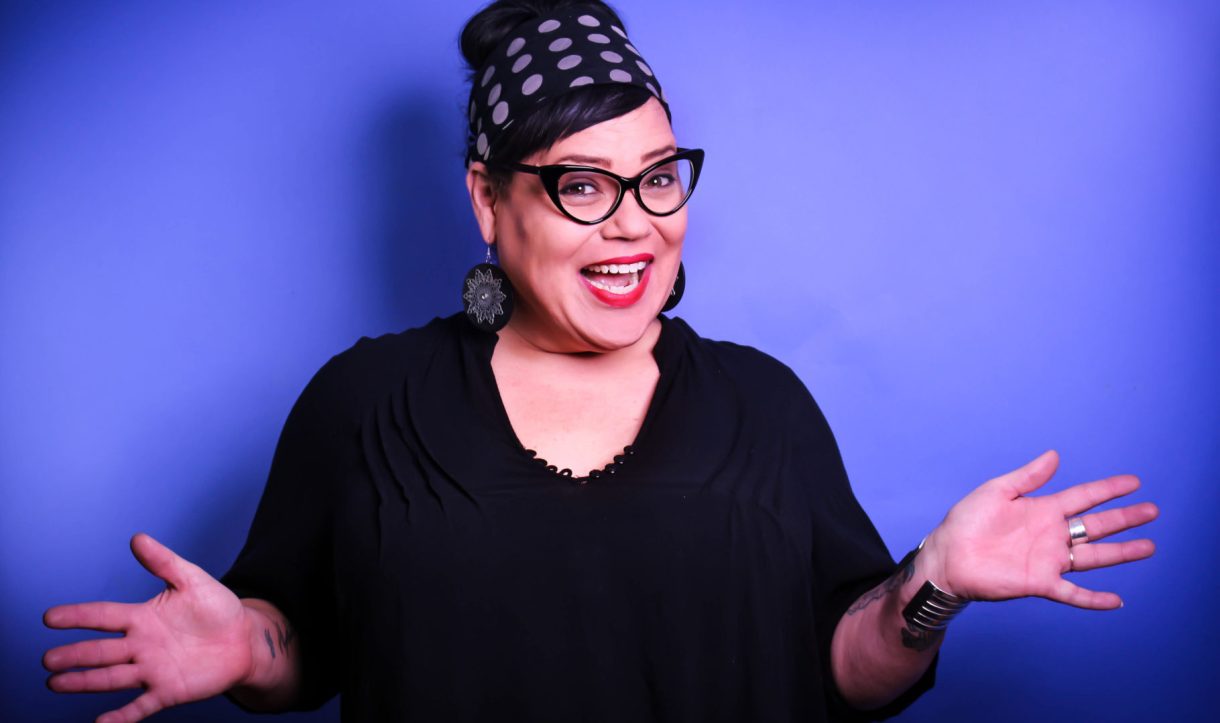 Dina Nina Martinez is a comedian who plated Delilah James in The Misadventures of Delilah James and a character named Dina Martinez in The Cavanaughs. She's done stand-up at venues including LA's The Comedy Store, the Madison queer comedy show Alphabet Soup, LA Pride, and The Chicago Women's Funny Festival.
---
Eden Lane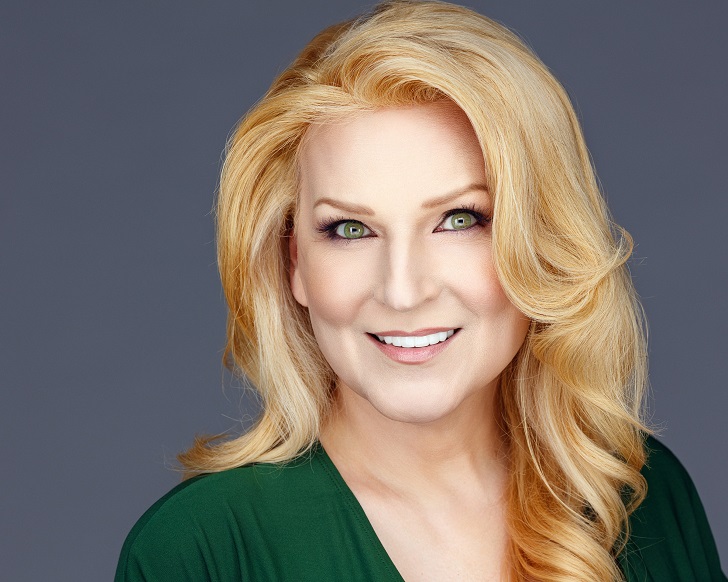 As America's first out transgender television reporter, Lane has hosted/produced/reported segments and shows for outlets including PBS affiliates, CNN Tonight, ET and Huffington Post. Lane got her start in the theater, and returned to the stage this year for a production of "Trans Scripts."
---
Eve Lindley
Eve Lindley plays Sylvia Rivera in the short film Happy Birthday, Marsha! and had recurring roles as Frida in the TV series Outsiders, Hot Carla in Mr. Robot and trans female character Peter Pam in the film "All We Had" with Katie Holmes.
---
Erika Ervin
Ervin, who often goes by the name "Amazon Eve," earned a spot in the Guinness Book of World Records in 2011 for being the world's tallest model (she's 6'8!). She's appeared in the television shows Hemlock Grove and American Horror Story: Freak Show.
---
Gigi Gorgeous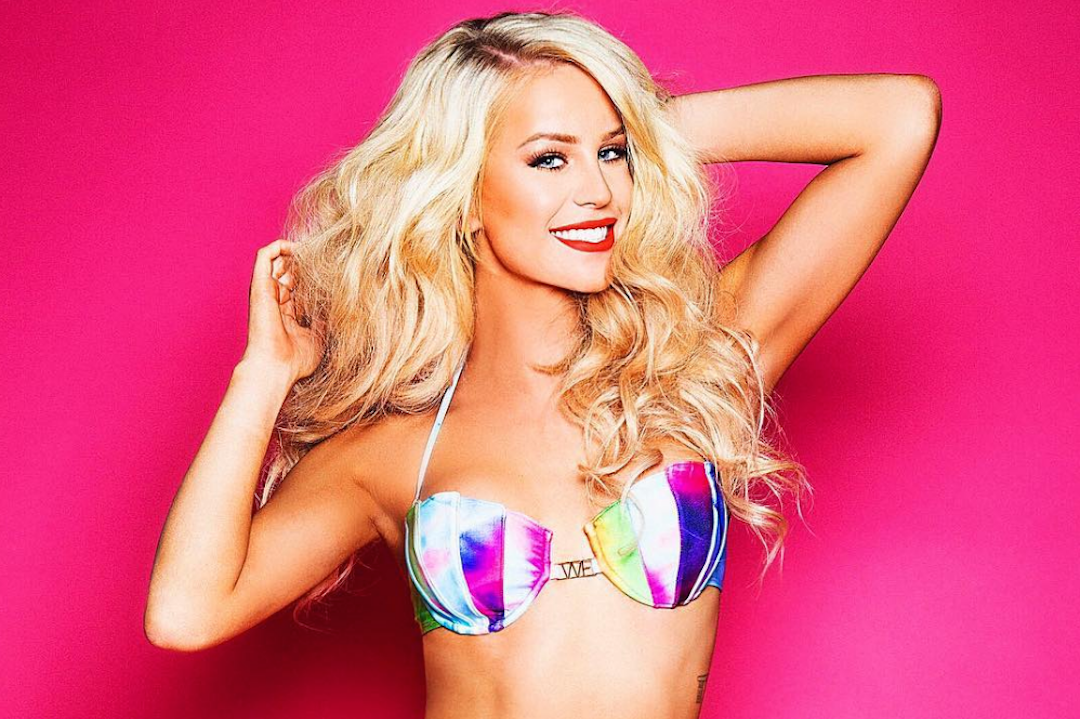 Gigi Lazzarato tends to play herself when she's onscreen, which is a lot — like in her feature length documentary, This is Everything: Gigi Gorgeous. But she's also appeared on the YouTube TV series Me and My Grandma and Nightcap.
---
Hari Nef
Nef's career as an actress and model has really taken off the past few years. She played Gittel in Transparent and Bex in Assassination Nation, was the first openly transgender model signed to IMG Models, walked the New York Fashion Week runway, appeared on the cover of Elle Magazine, in commercials for L'Oreal Paris True Match and is a spokesmodel for Everlane's 100% Human Campaign.
---
Harmony Santana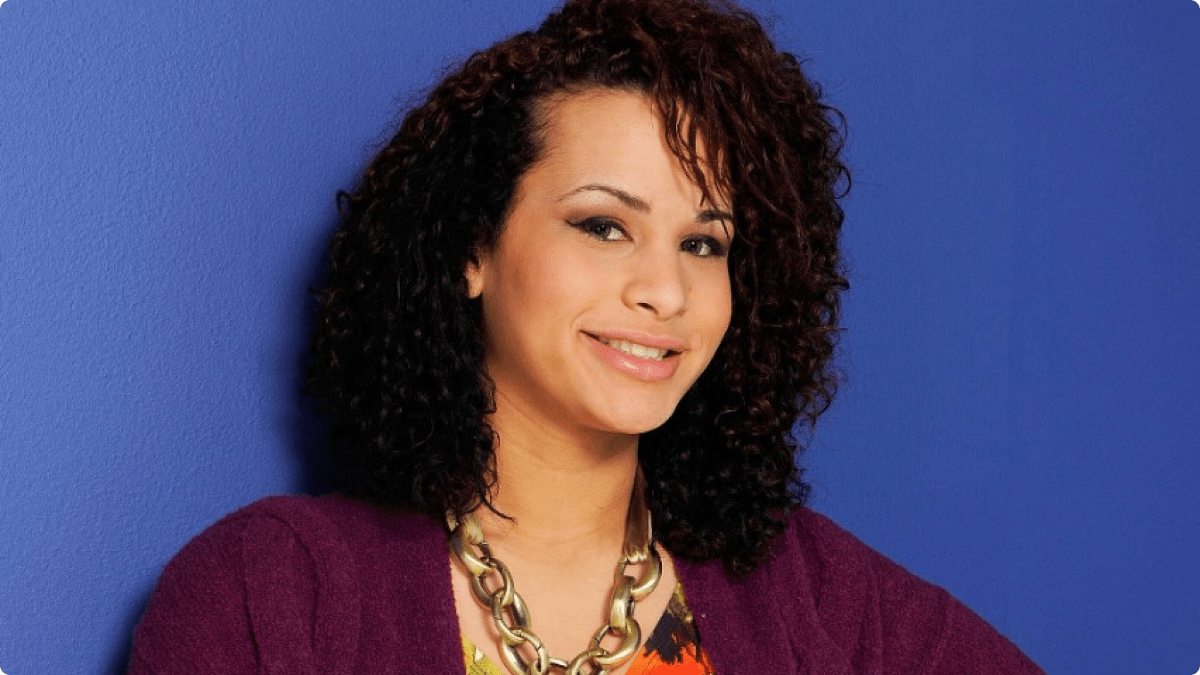 In 2011, Santana became the first openly transgender actress to be nominated for a major film acting award in the United States when she appeared in Gun Hill Road. She's also appeared in two Eating Out films and the TV series Futurestates as well as Transparent.
---
Isley Reust
Reust, a musician, actress & producer, appeared in Glee's transgender choir, and also in the TV shows Chasing Life and Faking It and movies like And Then There Was Eve and Mothers and Daughters. She was a composer for two episodes of Her Story and her band is called Spectacular Spectacular!
---
Ivory Aquino
Prior to her role as legendary transgender activist Cecelia Chung in the ABC miniseries When We Rise, Aquino spent ten years in theater. She came out as trans before her network television debut on the Dustin Lance Black miniseries.
---
Jamie Clayton
Before playing lead ensemble character on the 2-season Netflix show Sense8, model/actress Clayton appeared in The Neon Demon, Hung and Dirty Work. She got her start on a 2010 Vh1 Reality Show, Transform Me, which was co-hosted by Laverne Cox and Nina Poon.
---
Jazzmun Nichcala Crayton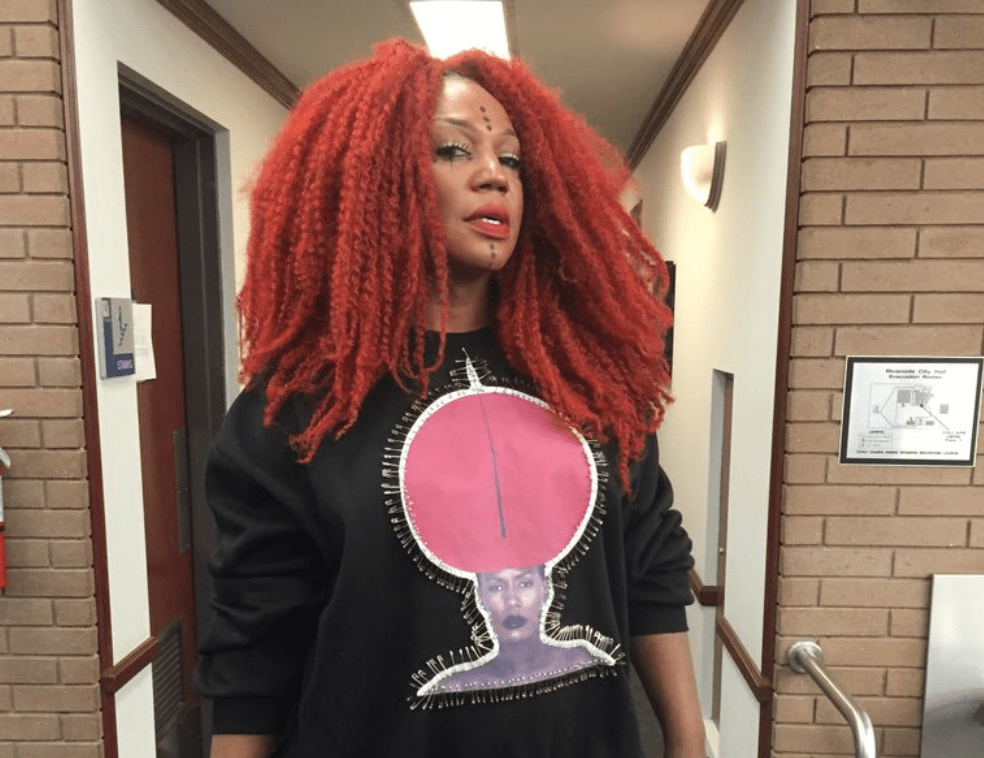 Jazzmun's career began with her appearance on the 1984 variety show Putitn' on the Hits. From there, she performed onstage all over Los Angeles, playing her stage character Jazzmun, Whitney Houston and Diana Ross, eventually catching the eye of Gloria Estefan, who cast her in the "Everlasting Love" music video. RuPaul did the same. Her television resume includes Desperate Houswives, CSI: NY, Nip/Tuck, The Shield, ER, The Closer, NYPD Blue, Sons of Anarchy and Gilmore Girls. She played Bobbi Jean Baker in When We Rise.
---
Richards is the writer and star of the trans mini-series Her Story, and has also appeared on Nashville and Doubt. The advocate and consultant also appeared as herself on shows like I Am Cait and AOL's True Trans with Laura Jane Grace, and writes for NewNowNext. She is the writer and creator of We Happy Trans.
---
Jessica Crockett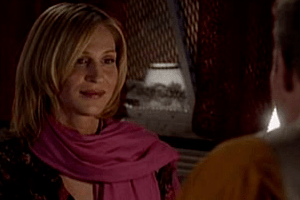 Crockett was the first-ever trans actress to play a trans woman on American television when she played a lesbian who went on one date with Original Cindy on an episode of Dark Angel.
---
Kitana Kiki Rodriguez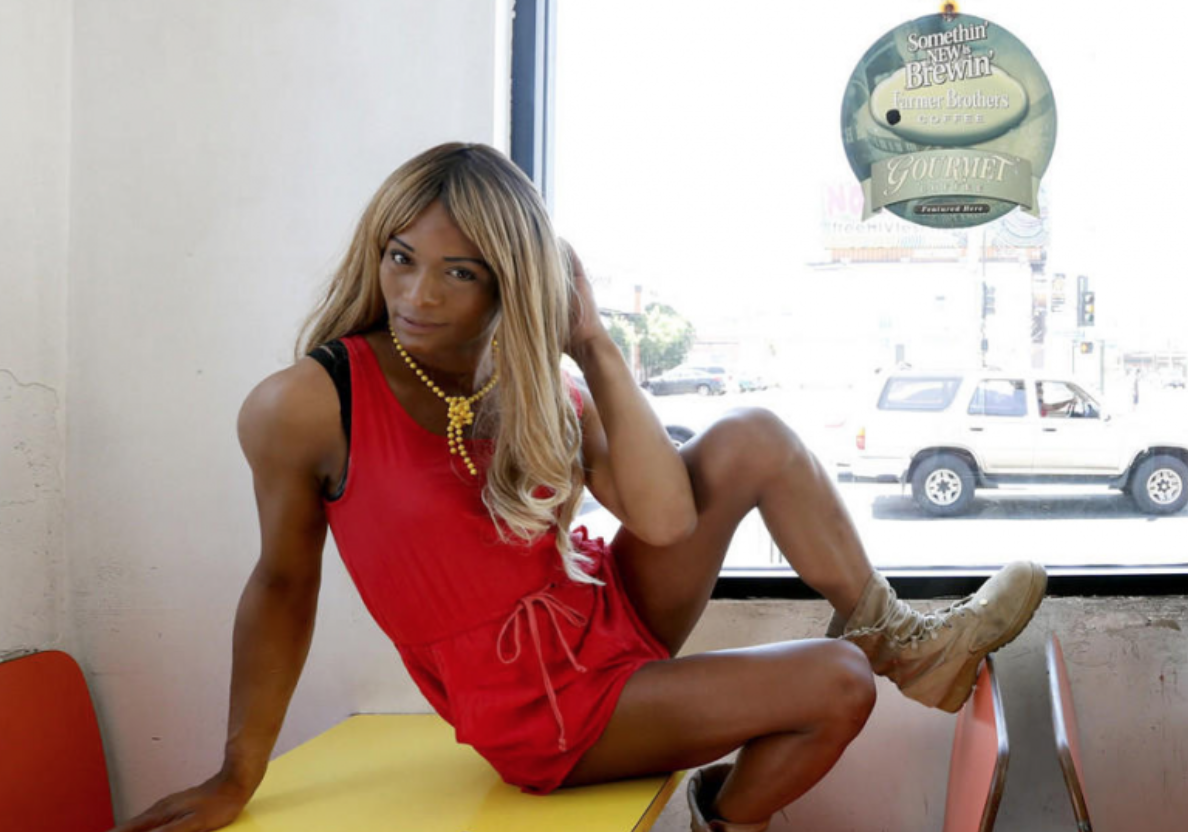 Rodriguez played Cin-dee in the acclaimed independent film Tangerine.
---
Updike, an accomplished model, will make her film debut this year in the Bruce LaBruce indie The Misandrists, and has appeared onstage in Ireland as well as in her home state of Indiana.
---
Kristen Parker Lovell
Lovell is an activist, artist, producer and actress known for her roles in the upcoming film The Garden Left Behind and her appearance in Happy Birthday Marsha! She was honored in the 2015 Trans List for her vigorous work carrying on Sylvia Rivera's legacy by supporting transient young people. In 2011, she produced a documentary about trans representation in the media.
---
Lady Dane is an actor, singer, performance artist, dancer and writer who has been putting together her own cabaret shows since she was a teenager and debuted at Don't Tell Mamas in 2011. She's worked for a number of theater troupes and starred in her one-woman show "Klytmnestra" at the SpookyAction Theater. In 2015, she became the first Trans playwright to have her work showcased in the Theater Alliance's Hot House New Play Reading Series.
---
Laverne Cox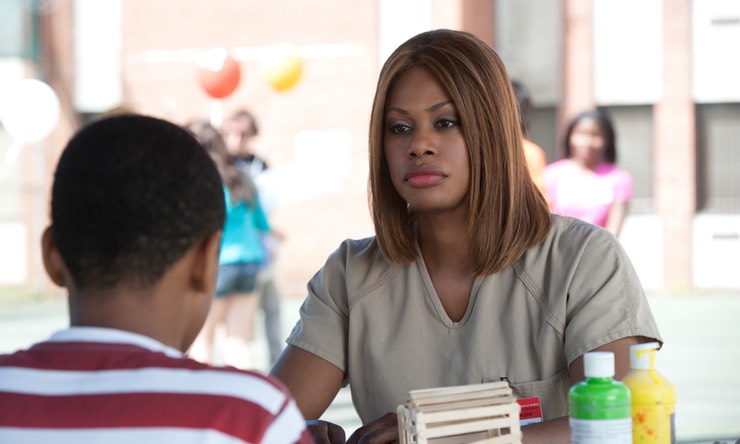 Laverne Cox plays Sophia Bursett on the Netflix series Orange is the New Black and was a series regular on Doubt, a short-lived legal drama. She's also guested on numerous TV programs, including Bored to Death, Law & Order, Law & Order:Special Victims Unit, Faking It and The Girlfriend's Guide to Divorce. She starred as Dr. Frank-n-Further on The Rocky Horror Picture Show Live! and had prominent roles in independent films like Grandma (starring Lily Tomlin) and Musical Chairs.
---
Michelle Hendley
Hendly was a cosmetology student with her own YouTube channel when she was recruited to star as a bisexual trans woman in the 2014 romantic comedy Boy Meets Girl. In 2016, she appeared in an episode of Crazy Ex-Girlfriend.
---
Mizz June / Julienne Brown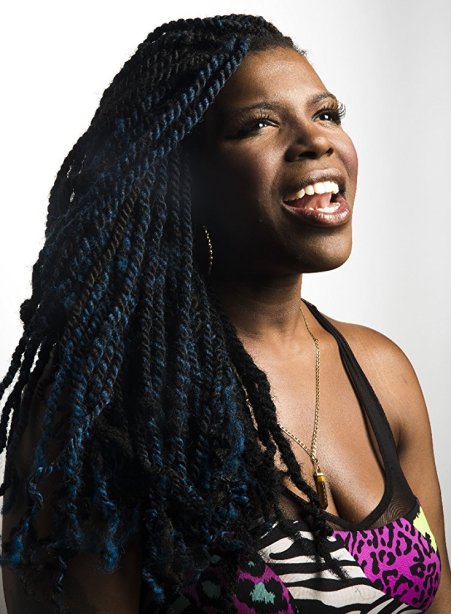 Mizz June is a musician and actress who has appeared in All My Children and the new pilot Vin & June. She recently starred in the The Movement Theater Company's production of "And She Would Stand Like This."
---
Mya Taylor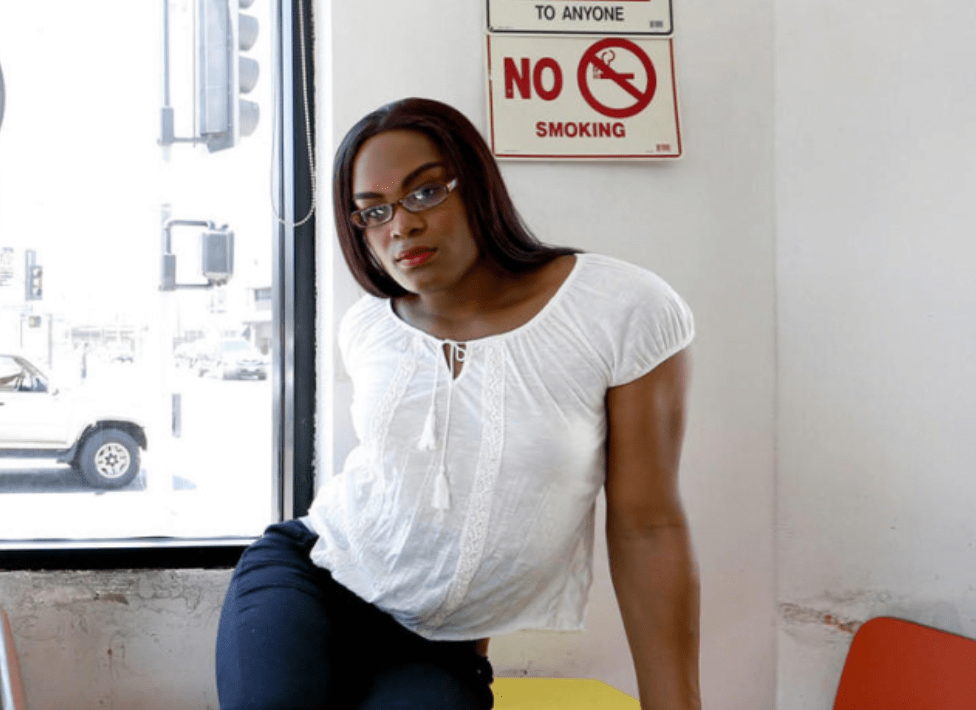 Mya Taylor's only film credit prior to co-starring in Tangerine was a spot on the TV series Hollywood Wasteland, but now she's racking 'em up! She has since appeared as Diane in Diane from the Moon and Marsha P Johnson in Happy Birthday, Marsha! She also stars in Myra, a film about a transgender sex worker in an unwanted love triangle, set to debut in 2018.
---
Nicole Amber Maines
Mains did a guest spot on Royal Pains in one of the least problematic transgender television episodes of all time. She also was "Susan Doe" in Doe v. Clenchy, a landmark case in which her parents sued her school district for her right to use a female restroom. She's currently in art school in Maine.
---
Marlo Bernier
Bernier began her acting career before coming out as trans, with roles including Roy Cohn in a Baltimore production of Angels in America and John/James in Love! Valour! Compassion! She's also guested on shows like Cold Case, Alias, Homicide and Las Vegas. She wrote, produced and starred as Myrna Michaels in the TV Movie Myrna in 2014, and in the America Repertory Theater's production of "Trans Scripts."
---
MJ Rodriguez
Rodriguez played Angel in the 2011 Off-Broadway revival of Rent, of which she told Playbill, "It wasn't like being a character. I was in character, of course, but I was also living me and telling my story through Angel." She made her television debut in Nurse Jackie, went on to guest in The Carrie Diaries, [Blank] My Life and Luke Cage and appear onstage in "Trans Scripts." She was nominated for an acting award at the Tribeca Film Festival for her role as Ebony in "Saturday Church."
---
Our Lady J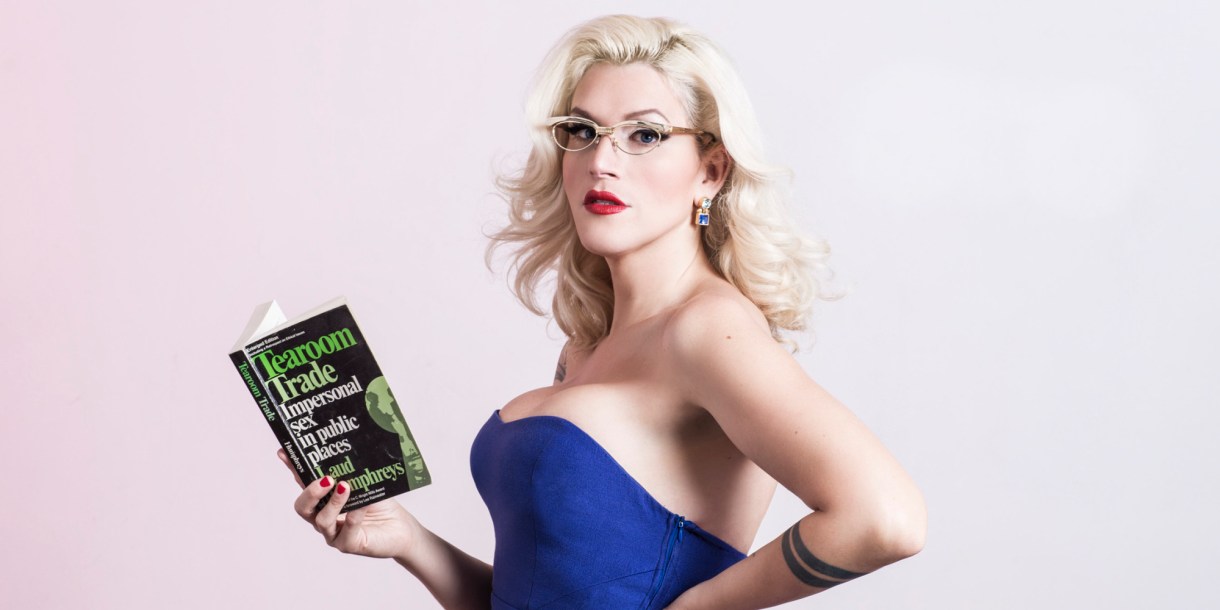 Our Lady J became the first trans woman writing for Transparent, and also appeared in a few episodes in 2015 as "Yorna." She's a singer/songwriter who has collaborated with Sia and Lady Gaga and was the first openly trans woman to perform at Carnegie Hall.
---
Patti Harrison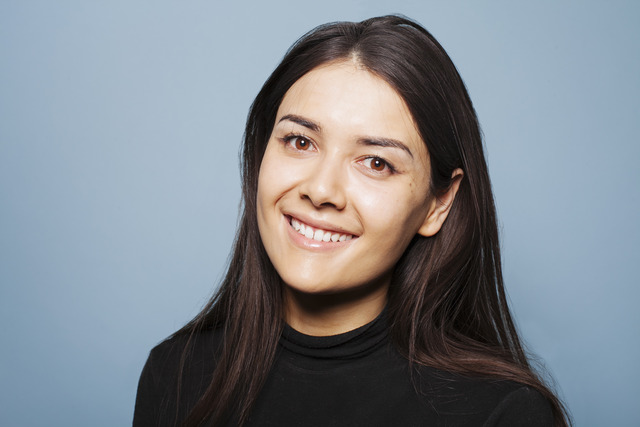 Harrison is a comedian who dropped out of Ohio University and moved to New York to live the dream, where she's quickly made a name for herself doing live shows and appearing in videos for Seriously TV. She appeared with Patti Harrison on 5 Transgender Tropes That Need To Stop.
---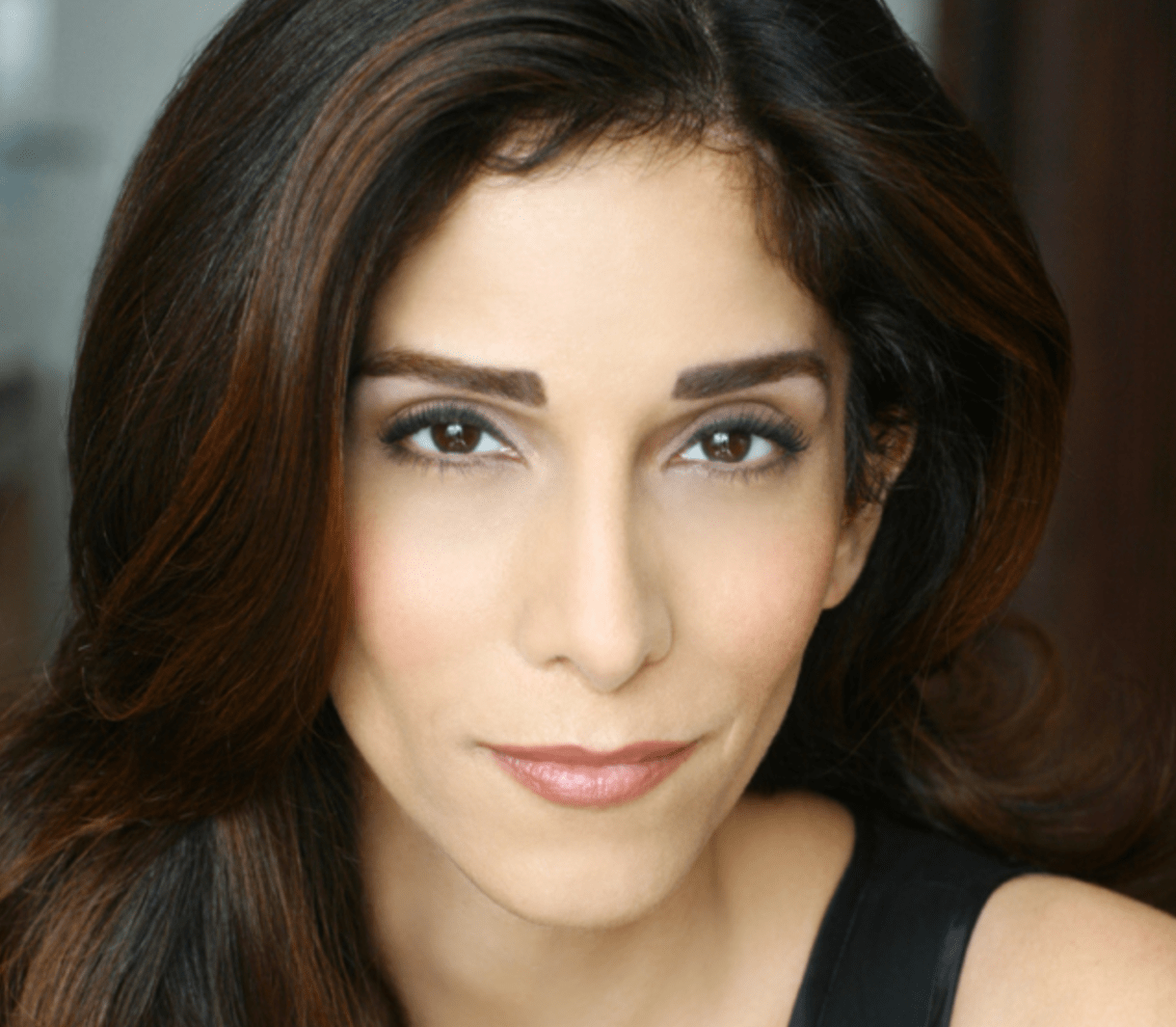 Pooya is an Iranian-American actress who has appeared in a whopping 22 short films, nine TV series and ten movies. The most recognizable credits on her resume were spots on USA's Falling Water and the CBS series Madam Secretary.
---
Rachel Crowl
Crowl's career began in the New York Theater scene, where she played Henry in an Off-Broadway production of Henry V. She's making her screen debut this year in the indie film And Then There Was Eve.
---
Rain Valdez
This year, model/editor/voiceover actress Rain Valdez was cast in the recurring role of Coco in Lopez, George Lopez's TV Land sitcom. She's also appeared in shorts like Trans-R, Ryans and Over the Counter. She has worked on the set of Transparent as the Director's Assistant and Coordinating Producer since 2015.
---
Rebecca Root
Root, a British actress, starred in the UK TV Mini-Series Boy Meets Girl and also had parts in Hollyoaks, Casual and Doctors. She played a cisgender nurse in the film The Danish Girl.
---
Roxy Wood
Wood is a performer and actress who has appeared on TV shows including Girlboss, 2 Broke Girls, Grace and Frankie, Wicked City, Transparent, CSI: Immortality and BoysTown.
---
Sadie O'Neil
O'Neil played Jesse Sweetland, a closeted trans girl hockey star, in the CBC mystery series "Bellevue." Of her performance, show star Anna Paquin told the CBC, "I don't think there's probably anyone better to embody that than somebody for whom that experience reflects their own,"
---
Savannah Burton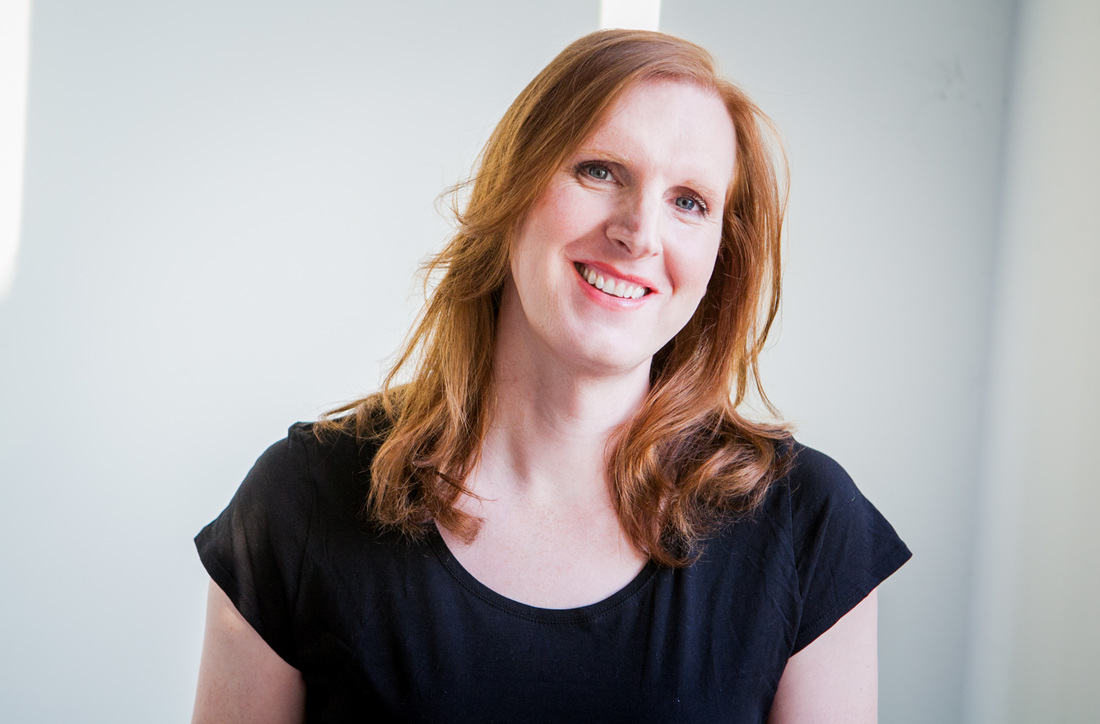 Savannah is a Canadian actress who has recently appeared in Beauty and the Beast on the CW and Killjoys on SyFy, as well as the mini-series The Secret Life of Marilyn Monroe and a number of shorts. She's also the first out Trans athlete in Canadian history to compete in team sports internationally, as a member of the 2015 Canadian National Women's Dodgeball Team.
---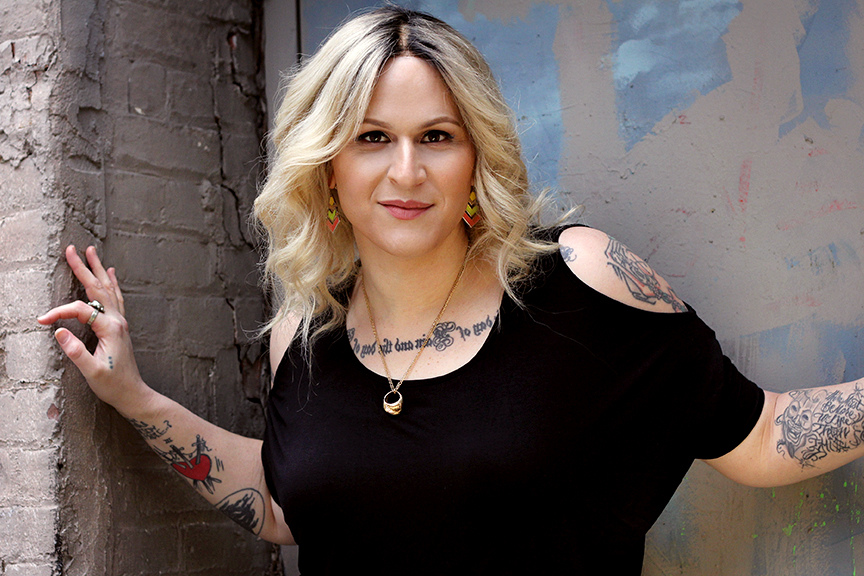 Nayfack is a celebrated director and choreographer with dozens of plays and cabaret shows under her belt, but she's an actress too: in her one-woman show Post-Op at Joe's Pub, a recurring role on Hulu's Difficult People as Lola, and a number of other indie films and theater productions. She's the founding Artistic Director of the Musical Theater Factory, which has developed over 100 new musicals.
---
Sophia Grace Gianna
12-year-old Sophia played Young Moira in flashbacks during Transparent's third season, and also stars in the 2017 short The Real Thing, in which a soldier returns home to meet his daughter, who transitioned while he was on tour.
---
Tamara M. Williams
Williams appeared in No Shade in 2013, and plays Carol in the upcoming 2018 film The Garden Left Behind.
---
Trace Lysette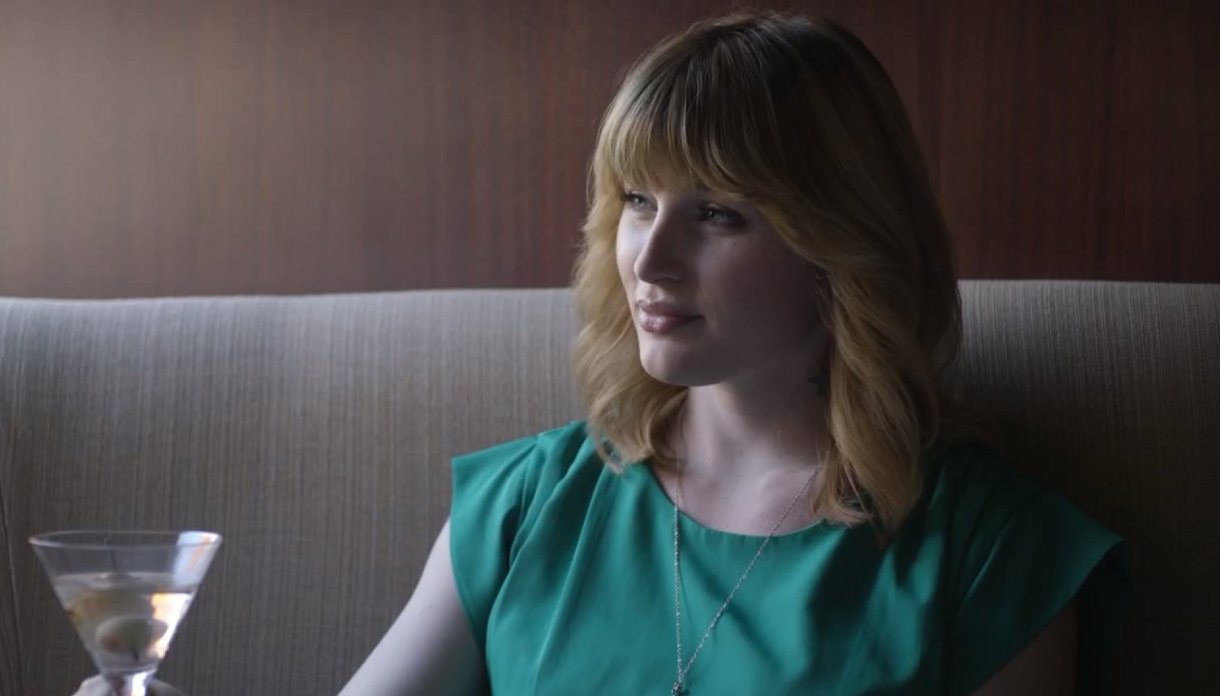 Lysette has played a few roles besides the one she's best-known for, Shea on Transparent — she starred as Sylvia Rivera for an episode of Drunk History, Gisele in Blunt Talk and, of course, started her on-screen career with an episode of Law & Order: Special Victims Unit.
---
Drucker is primarily an artist and producer, but she's also appeared onscreen in two of her production/co-prodiuction projects — She's Gone Rogue and Transparent.
---