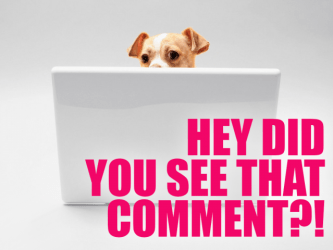 Good day, shrimp cocktails!
Autostraddle is celebrating five years of existence this month by rolling out top 5 lists every day. This week Mey talked about her top five trans roots, Ali offered ways to make our old computers feel brand new again and Rachel imagined five chores for her nonexistent personal assistant circa 2011.
The Straddleverse is also seeking new DIY and food writers so the foodies and craftswomen among you should apply! And while we anxiously await Oprah's Lindsay Lohan docuseries we're listening to Brittani on DeAnne Smith's podcast and eating pizza with a side of feminism.
---
On "Divergent" Star Shailene Woodley Is An Apparently Queerish Hippie Who Believes In Trees:
The Hey Ladies Award to Monique:


On You Need Help: So You Want To Try Being A BDSM Top:
The Better Safe Than Sorry Award to Emily:


On Top Five Fifty-First States That Never Were:
The Most Confident On The Continent Award to Carmen SanDiego:


The It's A State Of Mind Award to VJustin and Maddie: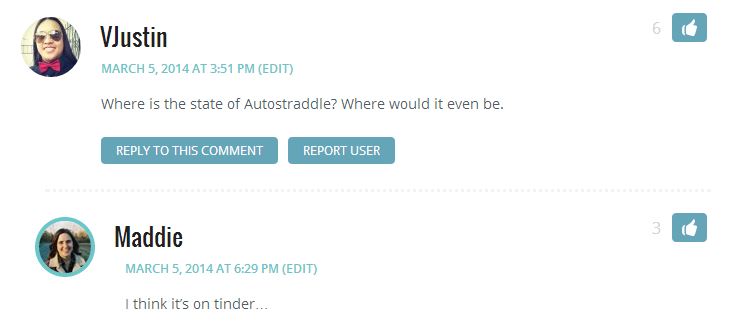 On Top Five Tasks I Wanted a Personal Assistant to Perform Circa 2011:
The Worth It For The Wobbly Furniture Fixer Alone Award to Chandra: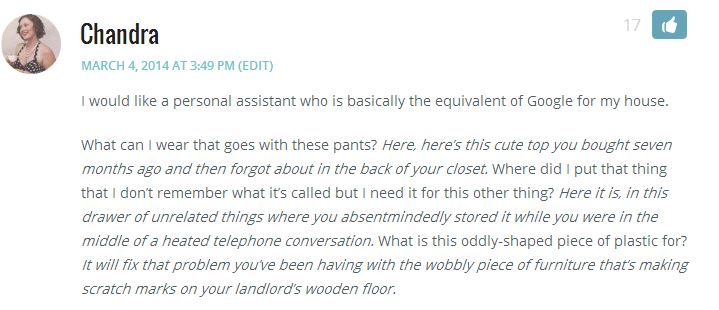 The Aural Report Award to livethequestion: 

On Everybody F*cking Hates Tinder And We Are All Going To Die Alone:
The We're Guessing Oxblood Award to Torrebelle:

---
See a clever, hilarious or thought provoking comment around this website-ship? Email it to me at: carrie [at] autostraddle [dot] com!