Happy March!
Sincere apologies for my absence. I was super sick, then I went on vacation to Puerto Rico, then I came back and got super sick again. My body is mostly just mad at me for taking 48 hour tropical vacations and then ripping it all way to come back to the land of snow and snot. ANYWAY, without further ado, welcome to Wilder Hungers tropical edition! Like I said I just came back from my native island where I took a much needed mini vacation (if you can call it that, more like a dream). I have been to Puerto Rico a bajillion times but this trip was extra special because I had my lovely girlfriend with me and she forced me to do things I'm usually opposed to (like any R&R related activity in general). I'm typically just not a very good rester. I wake up early no matter the day and I never really could do that whole "lie on the sand and soak up the sun all day long" sort of thing. Well, I'm here to report that that was the old me, the pre-NYC Gabi if you will. The new Gabi is so tired and cold all the time that she would do ANYTHING to be in Savasana pose. We also went paddleboarding for the first time, drank mojitos, ate some POKE (cue the memories), explored Old San Juan and brunched at a restaurant where everything had chocolate in it, even the tuna sandwich (hellooo wasabi white chocolate mayo).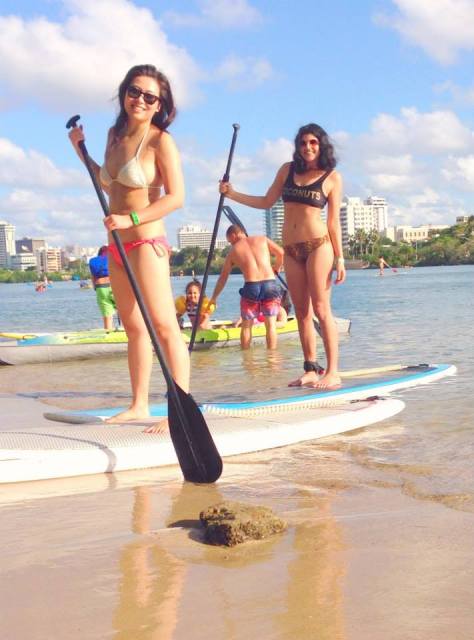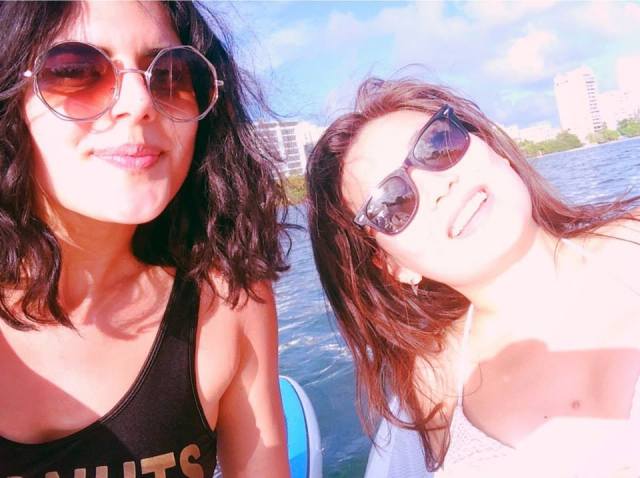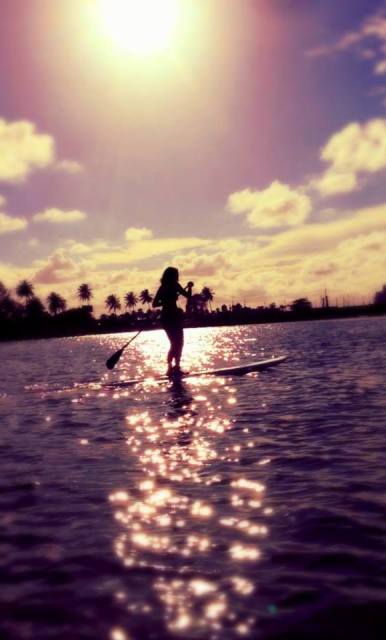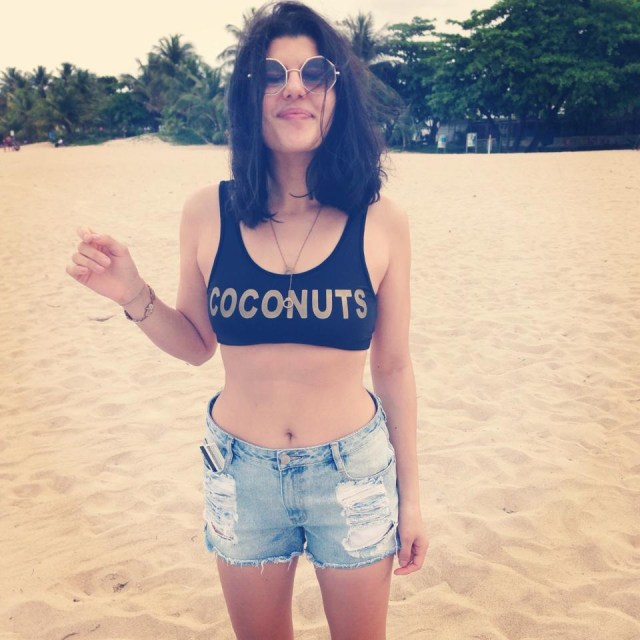 At the airport I picked up a copy of this month's Bon Appétit and I was immediately smitten with every recipe, particularly a certain spicy tofu kimchi soup. I thought to myself, "I must make this when I come back from Puerto Rico as a detox from all the rum and rice I am about to consume." This recipe is really simple, super clean AND spicy to boot so I felt my sinuses clearing with every slurp. You probably have most of the ingredients in your pantry already. The original recipe called for gochujang, Korean hot pepper paste, but I just used sriracha because that's what I had in my pantry, and when has it ever let me down anyway? Never.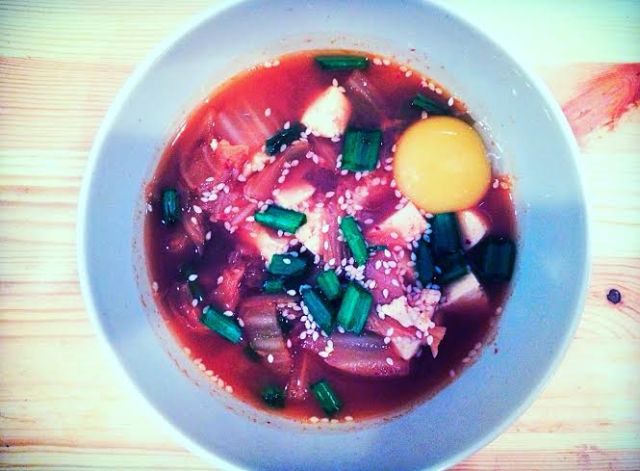 Spicy Tofu Kimchi Stew
Whatcha Need:
1 package of silken tofu, cut into 1″ cubes
1 tablespoon vegetable oil
4 cups gently squeezed kimchi, chopped, plus 1 cup of the liquid
2 tablespoons of gochujang (or sriracha)
8 scallions, sliced into 1″ pieces
2 tablespoons reduced-sodium soy sauce
1 tablespoon sesame oil (I omitted this because the gf hates sesame oil and it still tasted amazing)
black pepper
egg yolks (1 per person)
2 tablespoons of toasted sesame seeds
Directions:
BRING: a large pot of salted water to a boil.
REDUCE: the heat, add tofu, and simmer gently until slightly puffed (4 minutes).
TRANSFER: tofu to a bowl using a slotted spoon.
HEAT: vegetable oil in a large pot over medium-high heat.
ADD: kimchi and gochujang/sriracha and cook, stirring often, until it starts to brown (5–8 minutes).
ADD: the kimchi liquid and 8 cups water. Bring to a boil, reduce heat, and simmer until kimchi is softened and translucent (35–40 minutes).
NOW ADD: the scallions, soy sauce, and tofu; simmer gently until tofu has absorbed flavors (20 minutes).
FINISH: with the sesame oil, season with salt and pepper and crack an egg yolk into each bowl.
This is going to be my lunch for the rest of the week. I just keep adding more water to stretch it out and readjusting the spice level with more sriracha as needed!
Header by Rory Midhani