feature image via The Hollywood Reporter
---
Here are some things you already know about Shailene Woodley: for years, she was the fresh-faced star of ABC Family's first flagship show, Secret Life of the American Teenager, a program that initially received conservative accolades for its portrayal of a pregnant sixteen-year-old who eschewed abortion in favor of motherhood. (Interestingly, Secret Life later went on to showcase some relatively groundbreaking queer characters, including two queer Moms.) She played George Clooney's character's daughter in the 2011 hit The Descendants and starred in the critically acclaimed 2013 drama The Spectacular Now. Now, she's poised to become a huge star as the lead in the much-anticipated film adaptation of Veronica Roth's best-selling YA series Divergent and she's also starring in the much-anticipated film adaptation of John Green's best-selling YA novel The Fault in Our Stars. Her film White Bird in a Blizzard, directed by Gregg Araki and co-starring Gabourey Sidibe and Angela Basset, premiered at Sundance in January. In other words: Shailene Woodley is officially A Thing.
She's also not straight. Although she's skeptical of labels in general (when speaking about her feminist beliefs to BUST Magazine, she noted that "anytime a label comes up, it immediately creates some sort of image in someone's mind"), she told The Hollywood Reporter in an interview published today that, "I fall in love with human beings based on who they are, not based on what they do or what sex they are."
This revelation of her sexual fluidity might shock anybody who associates Woodley with her Secret Life character, but fits right in with just about everything else we know about Woodley's personality, like that the only label she seems to be 100% comfortable with is "hippie-dippie." Because Woodley is a total weirdo, and we mean that in the best way possible.
10 Special Weirdo Hippie Things About Shailene Woodley
These things will either make you fall in love with Shailene Woodley or find Shailene Woodley insufferable. All information contained wherein is from The Hollywood Reporter interview unless otherwise noted.
---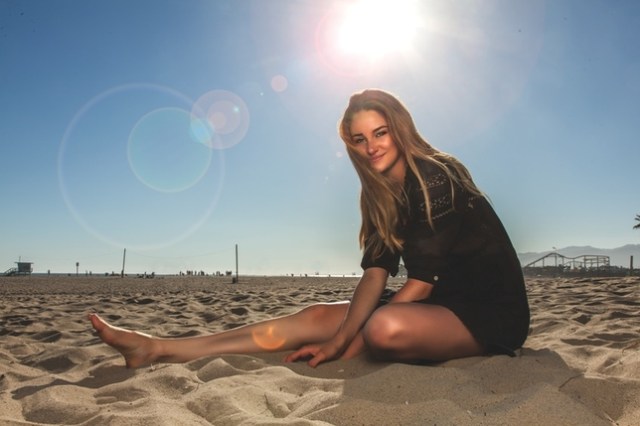 1. She loves organic leggings and Vibram FiveFinger Shoes and prefers used clothing.
Woodley told THR that she would prefer to attend red carpet events in her "five-toe shoes, Melodia organic leggings and some hippie top," but recognizes that she must glam it up in order to be "taken seriously" because "when I go on a red carpet, I'm Shailene, but I'm also Shailene representing a movie. I'm there for my boss, for my employer, so part of that comes with wearing the uniform." She did wear her five-toed shoes (a style of footwear that enables the wearer to feel as barefoot as possible) to a Golden Globes after-party in 2012 and was subsequently mocked by Gawker for it. She also prefers to go without makeup on the red carpet, but when she does wear makeup, it's organic.
She's also not a fan of new clothing in general, saying, "I exclusively buy used clothes. I'm going to be a citizen of this planet, and I'm going to do my responsibility and live in stride with nature instead of constantly fighting against her." (I've personally found buying used clothing to be a good way to live in stride with my bank account balance, but The Earth sounds great too.)
---

2. Her religion is "the earth."
"My religion is the Earth, man. I believe in trees."
In a 2013 interview with Interview Magazine, she spoke about her passion for herbalism, insisting that people should learn about organic farming and how to heal our bodies naturally because, "It's so important and essential to the Earth, to Gaia. We want to continue to live on this planet, and I think we need to break down the associations that we have that we're different from nature—that we need to protect the Earth and save the Earth—when we are, in fact, part of the Earth. So it all starts with us. If we want to save the planet, then I think we need to start saving ourselves in order to do that. I believe that organic farming, among many other practices, can really start that shift." She added, "I've found that self-love and self-expression for me can just come in the form of trees and come in the form of connecting back to the soil."
---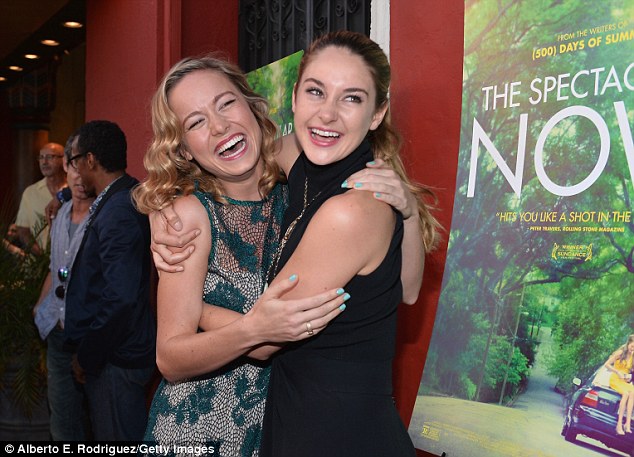 3. She hugs everybody
"We've got a set amount of time in our lives, you know. You might as well make every conversation count. So that's like the hug. It's kind of like, 'Hey, I'm real. You're real. Let's connect.' "

– Woodley on hugging her Hollywood Reporter interviewer
---

5. She drinks Mugwort Tea to enable lucid dreaming and cures cramps with bark
She told Interview Magazine that she loves herbs for lucid dreaming as well as a weed called mugwort which is "what the Native Americans used to do to bring on helpful dreams to encourage visions for the coming days."
She told Bust Magazine that "I have to find a way to integrate my cramp bark and washable Moontime pads into the mainstream world."
---
6. She once sent Dakota Fanning "love and light."
After the crushing disappointment at age 9 of losing out to Dakota Fanning for a coveted role in I Am Sam, Woodley's father instructed her to stop carrying anger around and instead suggested, "close your eyes right now and picture this Dakota girl, and I want you to send her so much love and so much light because one day you're going to book something that you really want, and you're not going to want all of the girls around you that you competed against to feel anger against you. You're going to want them to support you on your journey. And so it's your turn right now to support Dakota on her journey."
Woodley followed his advice and it seems to have worked out pretty well.
---
7. She drinks out of a Mason jar and harvests her own drinking water.
Woodley carries the glass jar with her everywhere to avoid "exposing herself or the planet to the estrogen-like chemicals used in plastics." When she's in Los Angeles, Woodley "lugs 5-gallon carboys up in the mountains to capture her own drinking water."
---

8. "Foraging for fruit" is a favorite social activity
Woodley engages in "strange fruit" foraging with her two best friends, "a long-haired brunette and a young man who looks like he just stumbled out of a Phish concert." She told Rachel Ray "I try to do like 35% of my diet wild foods…. I'll go an hour away into the mountains and I'll find stinging nettle and mugwort and a bunch of other herbs that you can use medicinally."
---

9. She is a Portlandia skit
While dining outside of Pittsburgh with Fault in our Stars co-star Laura Dern, Woodley asked the server what kind of oil they cooked in, if they used beef fat from sustainable farms with grass-fed animals — and then asked for a tour of their kitchen. While touring the meat locker in the basement, Woodley told her tour guide "how to cut the cattle in the most honorable way and how to use every part of the animal."
---
10. She began her speech at an ELLE Women in Hollywood Event by leading the group in guided meditation
Woodley told Bust Magazine, "Afterwards I was like, God, maybe I shouldn't have done that. But then I was like, Fuck It, we have to make a change, we gotta do it now, and that's the only way."
---
It seems unlikely Woodley's ever gonna ascribe to one of the many labels offered to describe one's sexual orientation, but that's okay with us — the fact that she's open to falling in love with a lady (and okay with saying so) is pretty fucking awesome.  In the meantime, I'm sure she's got lots of cities to visit and trees she's yet to live in.