We're celebrating Autostraddle's Fifth Birthday all month long by publishing a bunch of Top Fives. This is one of them!
---
I came out as trans much later in life than I wish I had, and finally getting here was a long and winding journey. I remember wanting to be a girl when I was just a little kid, not even in school yet, but that was before I really had any ideas about gender and what being a boy or girl really meant to me. When I started getting older and seeing that society had strict rules for who and what boys and girls were, I started to really latch on to things that let me challenge or escape those rules. Here are just five of the most important cultural milestones that helped me recognize the queer woman that I was and break free of the gender restrictions that I was living under in order from earliest to most recent.
---
1. 1998 Batman the Animated Series episode "Growing Pains"
I was just eleven years old when I saw this episode and it's been stuck in my mind ever since. In this episode, the Batman villain Clayface loses some of his strength and so he creates a scout out of some of his own shapeshifting clay body to go exploring. This scout is in the form of a young girl. Robin befriends this girl, she starts going by the name Annie, and eventually Clayface reabsorbs her back into himself. It blew my mind that this girl was a part of Clayface. I thought to myself, whoa, Clayface must have a part of him that wants to be a girl, otherwise she wouldn't have had such a strong personality and independent will and wouldn't have wanted to run away from him. She actively wanted to stay a girl as opposed to being reabsorbed into his masculine self. I felt like she was representative of all the trans girls trying to run away from what we feel to be our "monstrous side," our masculine side (obvs I'm not saying all trans people feel this way) and escape into a place where we can be the girls that we really are. I mean, come on, she even wore a choker, which is a classic accessory for many trans girls trying to hide their adam's apples.
---
2. 2001 Samurai Jack episode "Samurai Jack and the Warrior Woman"
In this episode, the shapeshifting villain Aku (jeez, I really had a thing about shapeshifters) disguises himself as a female warrior named Ikra and battles alongside Jack until finally betraying him at the end of the episode. I was in the ninth grade and this episode solidified in my mind the idea that the only good answer to the question "if you could have one superpower what would it be?" was shapeshifting. Aku had no qualms looking or acting like a woman and I thought being a woman made Aku much cooler. I thought to myself, jeez, if I had Aku's powers, I would just be Ikra all the time.
---
3. 2008 Laverne Cox on I Want to Work for Diddy
There's a long break in between these because for a while there I genuinely thought that the only people who could be trans and happy were people who had "always looked like girls" or were "feminine" and "petite" before transitioning. I thought that the only way to be happy as a trans woman was to be "stealth" and I knew that I would never be able to do that. I mean, come on, if I only had shapeshifters to look up to, how could I possibly live up to that ideal? Then I saw Laverne Cox on this VH1 reality show and I was blown away. She was beautiful and talented and hardworking and stunning and not in the least bit ashamed to be trans. This was when I started thinking that being trans was something that was actually realistically possible for me.
---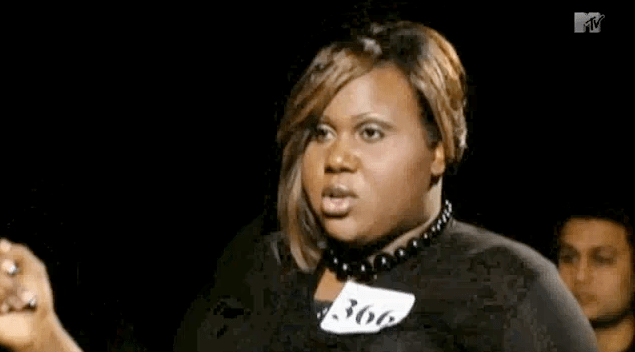 4. 2009 Jaila Simms on Making His Band
Strangely enough, I have Diddy to thank for a lot of my realizing I was trans and could successfully transition. Another reality show the next year featured Jaila Simms, a singer trying out to be in Diddy's backing band. She was also openly trans, and not only that, she had a similar body type to mine. I was so excited to see a trans woman who had my same body type being happy and successful. I realized that there were people who would accept me if I did decide to transition.
---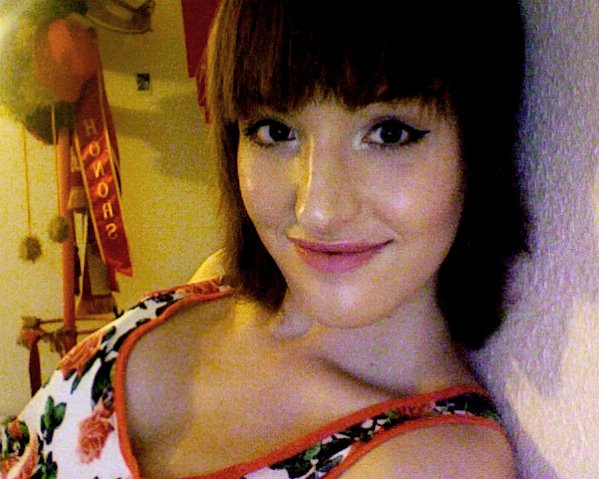 5. 2011 Annika's posts here on Autostraddle
This series of posts was a revelation to me. This is when I started not just questioning my gender, but actually transitioning and telling friends that I was trans. Annika was a queer woman who didn't start transitioning until after college. As a lesbian who had just graduated, I saw her story and I saw my own story (or rather, what I wanted my story to be). Previously, the queer women's spaces I had seen hadn't exactly been trans woman friendly, so when I saw Autostraddle and Annika teaming up like this, I knew I had found who and where I was supposed to be.
---
I've come a long way from daydreaming about being able to shapeshift. I'm definitely thankful for all of the things that helped bring me here, and although sometimes I do find myself wishing I had come out when I was younger, I know that I wouldn't be the person I am today or have the relationships I have if my roots had planted earlier.
Header by Rory Midhani