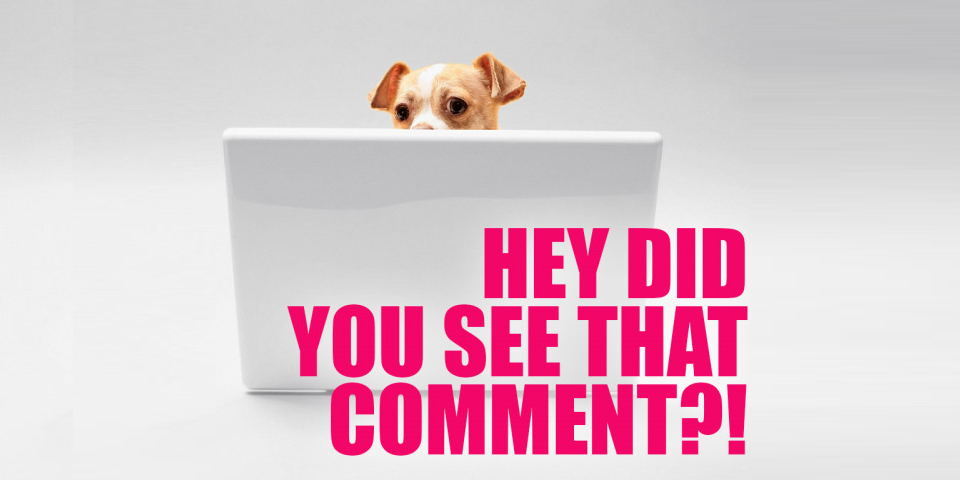 Hi! What a week. WHAT. A. WEEK. There was good. Some real hopeful historic good shit! There was also quite a bit of bad. On a personal note, I'd like to confess that on Monday I felt very sad so I impulse bought myself a plane ticket to Portland because I miss home so damn much and then I forgot to eat dinner, drank half a bottle of wine, got very drunk, and proceeded to weep in my kitchen while sitting on the floor and taking selfies. But uh, anyway, how are you? You might notice I'm not Queer Girl. In conclusion to this absolutely bananas week that seems like it could have been 47 years, not 7 mere days, Queer Girl is on standby to maybe evacuate her house because of a wildfire! She is okay and asked me to send y'all her love – please send her good energy. She'll be back next week.
What happened this week? What didn't happen this week? Here on Autostraddle dot com, we published some words for you.
Riese confirmed that a lot of us actually are hairy dykes.
We're properly into our But Make It Fashion quarterly issue and we published vulnerable personal essays from Grecia Magdaleno, Reneice Charles, and Shayna Maci.
Kristin got in bed with Andrea Long Chu!
Natalie wrote an endorsement for Stacey Abrams, who still might win!
Heather and Natalie covered the midterm elections and reported all the historic wins for women and LGBTQ people.
Yvonne wrote us a beautiful goodbye letter, which is much better than a lesbian breakup letter.
We all talked about the lesbian style cliches we've loved and refuse to lose.
21 of us wrote about why we love being queer Jews!
And there were your comments.
---
On Monday Roundtable: The Lesbian Style Clichés We'll Never Give Up:
The My Gender Identity Is Humorous Award to Snaelle and Lex: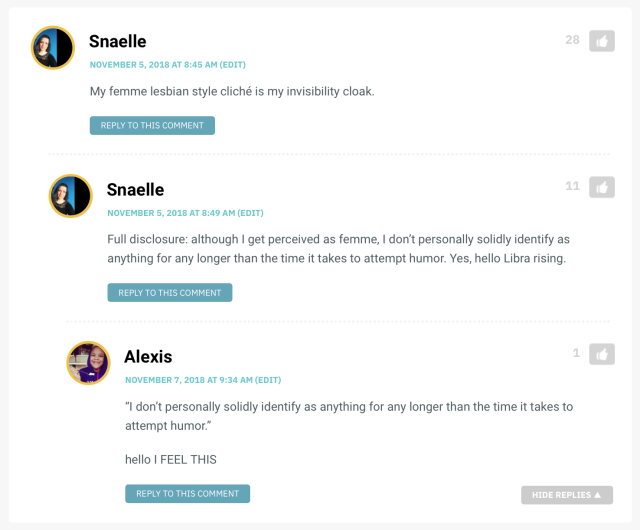 On 21 Queer Jews on Why We Love Being Jewish:
The Sincere Gratitude For Queer Jewish Community Award to em:
On Stacey Abrams Has Always Shown Up for LGBTQ People, It's Time to Show Up for Her:
The Fuck Yes Stacey Abrams, It's Not Over Yet Award to Becca, Ashley, and Emerson: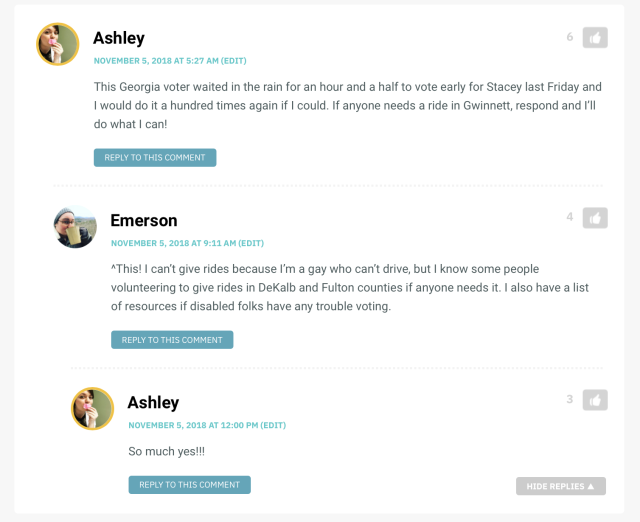 On Netflix's "Chilling Adventures Of Sabrinawp_postsRevels in Darkness, Misandry, and Witchy Fun:
The Monster Mommi Mash Award to Chandra and snowvsasphalt: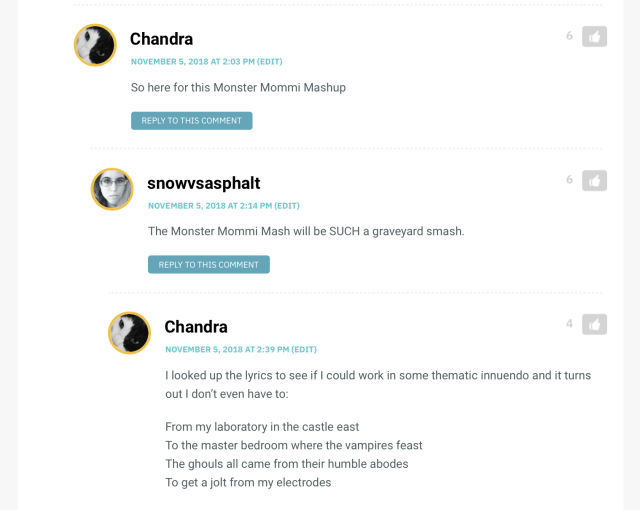 On How to Make Long Distance Dating Sexy and Keep Things H.O.T. in Your L.D.R.:
The Solitary LDR Solidarity Award to nosidam and cleo: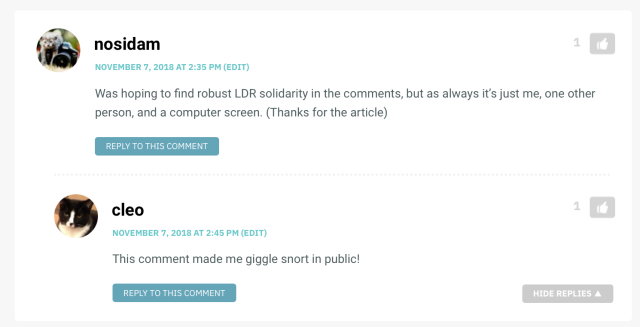 On Hello, Goodbye: This Is Way Better Than a Lesbian Breakup Letter:
The WE LOVE YOU YVONNE Award to Amanda ling:

---
See a funny or amazing comment that needs to be here? E-mail queergirlblogs [at] gmail [dot] com!