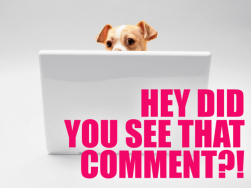 Happy Friday, buttercups! I hope all of you have weekends that are as gentle and perfect as that Youtube video of a grandma teaching a tiny baby ASL.
This week, Barb (well, Shannon Purser) really truly came out!
Alyssa melted my heart, and yours.
Siobhan asked that age-old question: How come when two human shapes made of petrified ash are assumed to be female, they're just gal pals, but when it turns out they may be male, they're automatically lovers?
Vanessa's hiking the PCT — and taking us along for the journey!
From Heather: All I Want From Pretty Little Liars' Final Season Is For a Man to Be Held Accountable For Literally Anything.
In her continued campaign to be my favorite celebrity in literally every way, Samira Wiley's repping Autostraddle on her honeymoon.
Yesterday, today, and tomorrow, Molly's marching.
And then there were your comments!
---
On Doctor Who's First Queer Companion Echoes My Own Gay Journey Through Space and Time:
The What? My Name Is Award to Rous Rose: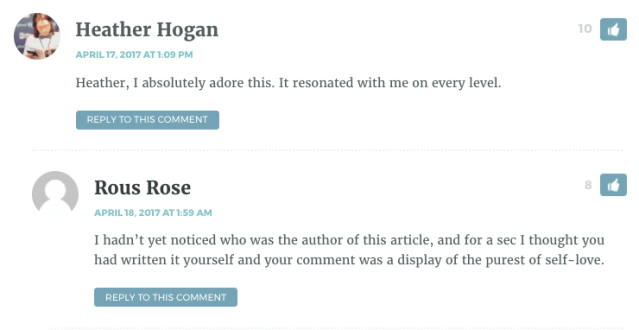 On How to Become a Deadly Misandrist Fairy Vampire:
The Vampire Wasp Award to Chandra and Max: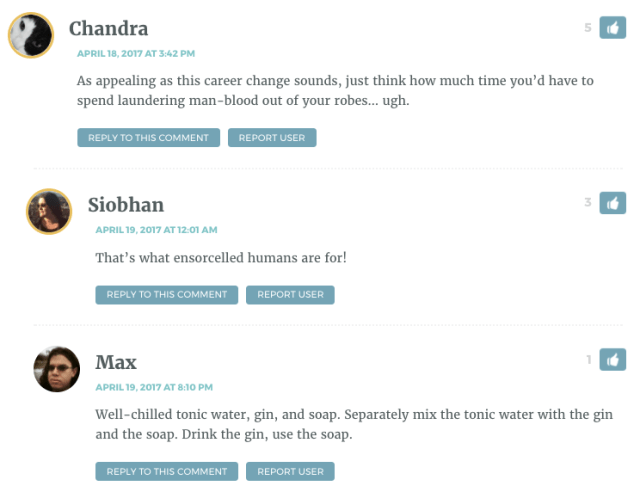 On Pompeii, the "Two Maidens,wp_postsand Thousands of Years of Precarious Masculinity:
The Charred Wit Award to Annie Stinkle, Chandra and Em: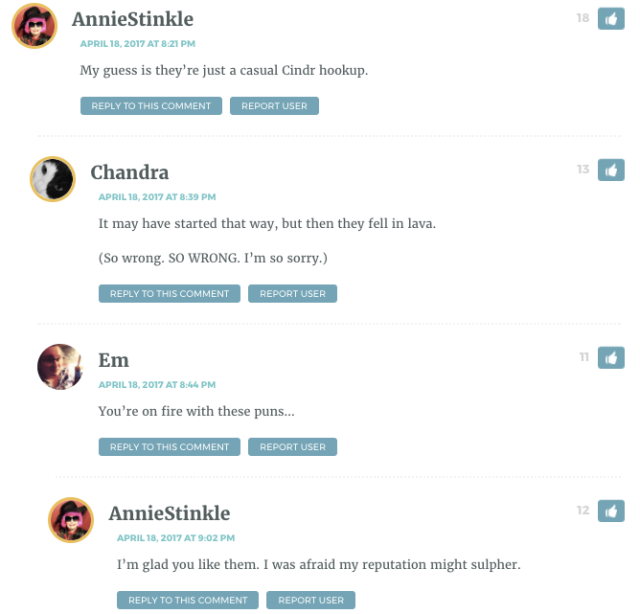 On No Filter: Samira Wiley Rocks Autostraddle's Gal Pal T-shirt on Her Honeymoon:
The Gal Pal-in Around Award to thatottergirl:

The Collect All Four Award to Danielle:
On Wondering Who's Up: More Internet Haikus:
The Listen, Linda Award to Sophie and Charlotte:
On Shannon Purser Is Bisexual: Stranger Things' Star Is Her Own Justice for Barb:
The Spidey Sense Award to Em:

And on "The Good Fightwp_postsEpisode 110 Recap: Say Goodnight, America:
The What's Your Name? I Never Had One Award to Carmen SanDiego:

---
See a funny or amazing comment that needs to be here? E-mail me at queergirlblogs [at] gmail [dot] com!