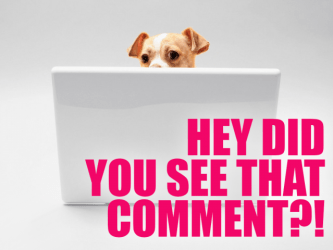 Hello there, adorable woodland creatures!
Winter is never going to end so we baked a cake and vowed to stay indoors until June. Luckily, there's still plenty to do because it's staycation season and Riese found a bunch of cute queer comedies online that you will love so much!
Laneia's wedding countdown hit the 32 day mark, Riese reflected on jobs she never got and Rachel added to her archive of brilliance with You Need Help: 7 Highly Effective Habits of Dealing with Biphobes.
Also, Laura wrote about coming out in your mid/late 20s and Allison Weiss was the ex in question in this week's A+ "Interview With My Ex-Girlfriend" by Dannielle. Spoiler alert – they both have a lot of feelings about Titanic.
---
On A+ Bee Issue Fifteen: March Madness:
The Living La Laura Loca Award to Ella:
On Interview With My Ex-Girlfriend: Allison Weiss:
The Oh Hai Award to allisonweiss: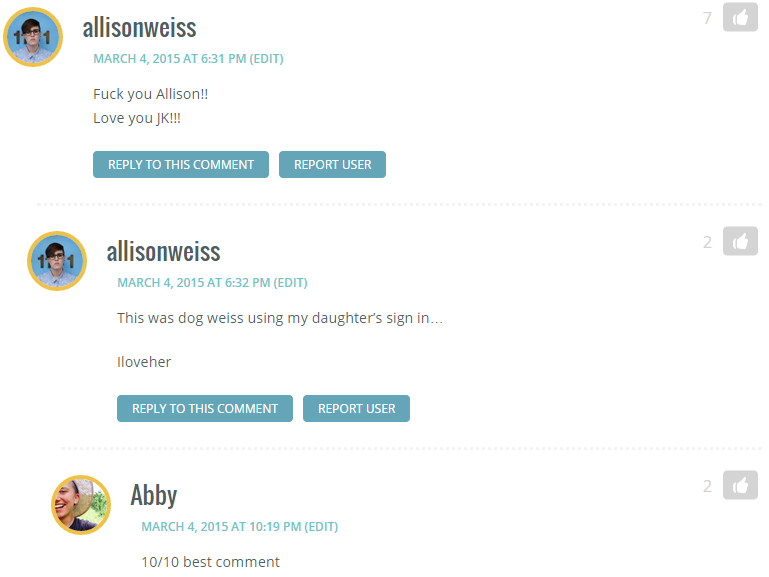 On NSFW Lesbosexy Sunday Will Join You In The Shower:
The Fighting The Patriarchy Award to Mik: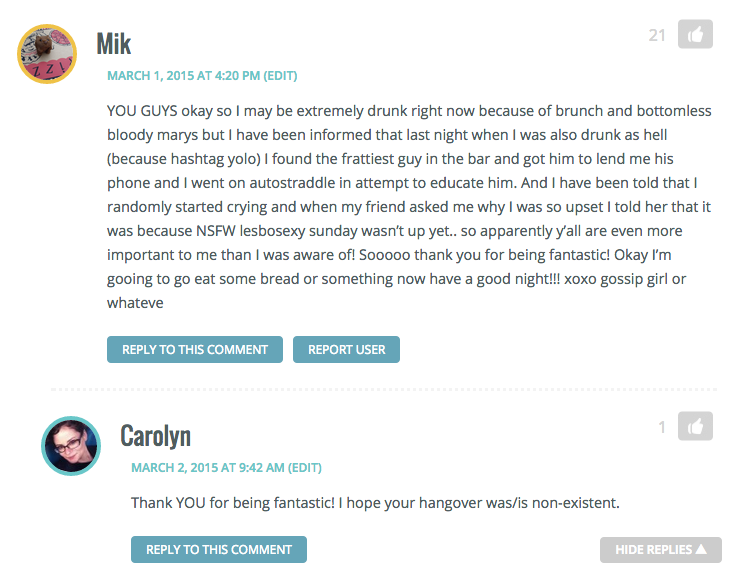 On Annie Clark and Cara Delevingne Spotted Walking Next To Each Other Multiple Times:
The Future Daily Mail Headline Award to emily:

On On You Need Help: 7 Highly Effective Habits of Dealing with Biphobes:
The Niche Market Award to Audrey:
On You Need Help: Coming Out In Your Mid/Late 20s:
The Better Late Than Never Award to Rones: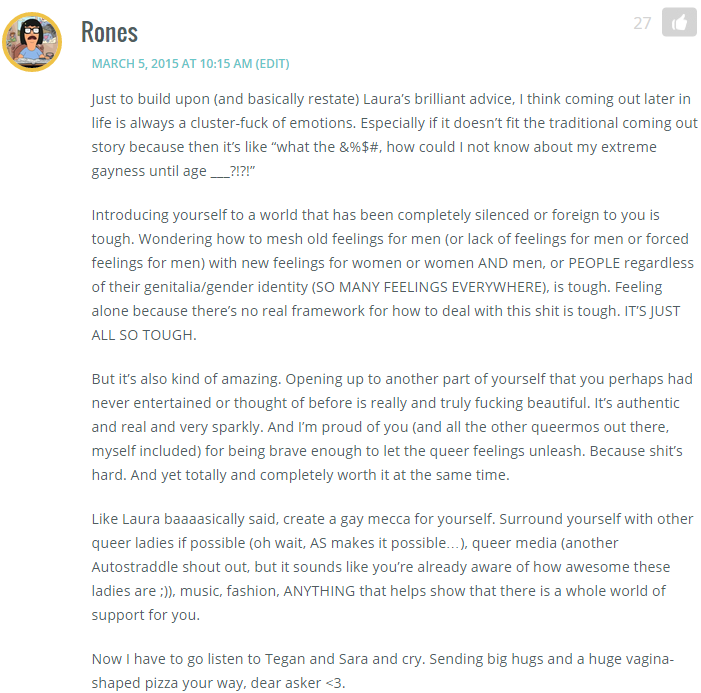 On Wedding Feelings I'm Powering Through: 32 Day Countdown:
The Meet Us In Eagle Lodge Award to Katie:
---
See a clever, hilarious or thought provoking comment around this website-ship? Email it to me at: carrie [at] autostraddle [dot] com!