Welcome to the sixth edition of Sunday Top Ten, a list of completely random and undoubtedly self-indulgent things that may or may not be published on a Sunday or number "ten." This feature is a continuation of the Sunday Top Tens I used to write for my earth-shattering personal blog Autowin, where I talked about myself pretty much constantly from 2006-2008. 
---
When people ask me why I started Autostraddle I tell them that I always wanted to be the editor of a magazine, but since nobody would hire me to be the editor of their magazine, I decided to make my own magazine. There's a much longer version of that story but that's a quickie and it's pretty true.
In our recent Grown-Up Reader Survey, a lot of readers expressed dissatisfaction with their jobs and unrest regarding their career paths. Even in our thirties and forties, we're still figuring it out, you know? It takes time but we get there — my Mom, for example, did a major career switch in her forties from nutritionist to social worker. And a lot of us take 10+ years to finally find a job we can keep! For me, that meant inventing my own job.
Magazine editorships were really the tip of the iceberg w/r/t things people did not want to hire me to do. Like probably 99.9% of the human beings reading this, I've applied for and was ignored or rejected for hundreds of positions with hundreds of employers. I've been thwarted in my attempts to become so many things: a writer, administrative assistant, office manager, blogger, waitress, nanny, sex toy reviewer, temp, tutor, bookkeeper, cashier, after-school program coordinator, bartender — you name it, I've been told I can't do it. I spent my first post-college summer in New York getting hired and fired like crazy. Eventually, I made it through my twenties with a mixture of jobs that are too illegal to mention here and some random internships, freelancing and copywriting.
I also poured so much brilliance into so many cover letters, but now that I'm a person who reads other people's cover letters I realize how many unpredictable unknowable elements go into hiring (or not hiring) a person. The key to making it through is not taking anything personally. There are employers who only post new positions as a formality despite them being already-filled in house, there are employers who accept the first qualified applicant they receive without reading other cover letters. (We don't do that, but I've worked places where that was done!)
Here are some of my most relevant rejections.
---
1. JANE Magazine Internship, 1999
I was 18 years old. With help from the Sarah Lawrence Career Counseling Office, I'd secured an interview for an internship at my favorite magazine, JANE. I was thrilled. I'd recently had a minor mental breakdown and decided to take a semester off (which eventually turned into me leaving Sarah Lawrence for good and moving back to Michigan), and an internship like this one would be JUST THE THING to enable a strong sense of self-worth despite, you know, having just dropped out of college.
It was my first interview for a job that didn't involve pasta salad or folding t-shirts and I lacked nice shoes, so I borrowed a friend's shoes but they were too small and by the time I arrived at The Conde Nast building my feet were blistered and bleeding. Furthermore, I'd realized that morning when I woke up in a friend's NYU dorm that people brought resumes to interviews and I hadn't brought one with me to the city. Luckily, a rogue resume turned up, folded between pages of a notebook I had in my bag, but somehow, by the time I sat down for the interview after limping across the office, the ragged resume had gotten stuck with gum to a flier about an anti-KKK rally I'd recently attended. When I handed the sticky resume and flier to "Bill," my interviewer, he was visibly repelled. I think I tried acid for the first time that night.
I went on to snag a full-time position at The Olive Garden.
---
2. BUST Magazine Internship, 2001
I was a sophomore at the University of Michigan planning to spend the summer in New York with my best friend who, like all of her friends and everybody I knew from the New York tri-state area, had internships with magazines or agencies that summer that they'd garnered through family connections. I refused to believe that connections were all that mattered, even when my BFF frankly informed me that most internships were filled with the daughters of Dads who knew people. Unfortunately my Dad was dead and G-d and His various Angels in Heaven were not hiring summer interns. Neither was Bust, but I figured nobody's Dad had connections there and so I applied anyhow, despite my concern that working for a feminist magazine might prevent me from finding a boyfriend (I hadn't exactly "come out to myself" yet). Why did I feel that way? Because I was the worst, reader. BECAUSE I WAS THE WORST. I was not worthy of the internship, ultimately. I hope they read my Diaryland though.
The good news is that I still did manage to sign up for a writing class at Columbia AND secure a full-time summer position at The Olive Garden!
---
3. Rolling Stone Receptionist, 2004
WHO COULD SAY NO TO A COVER LETTER WITH AN OPENING PARAGRAPH LIKE THIS
"I want to be your receptionist. I want to send your faxes, copy your papers, address your envelopes, 'traffic" your phone calls and smile at your guests. Although my resume will indicate that I have no experience whatsoever with these tasks, I am hoping you could overlook that small fact and grant me the pleasure of working—in any capacity — for a magazine which has consistently served as a vehicle for the most prolific, creative and groundbreaking feature writing in all of journalism. I admit that the only reason I am applying for this job is because I, like many other aspiring journalists, cling to the cinematic dream that, as I am nonchalantly Xeroxing, the editor of Rolling Stone will saunter up beside me, say he's always noticed the writing talent I display in my memos, and request that I compose 30 words about Johnny Cash for possible insertion in the lower-left-hand sidebar of a feature story that someone else wrote. Before long, I will be holding the Dictaphone for Jay-Z's interview or fact-checking The College Edition."
I'll tell you who: a smart HR department that wanted an actual receptionist.
---
4. Jane Magazine Writer, 2005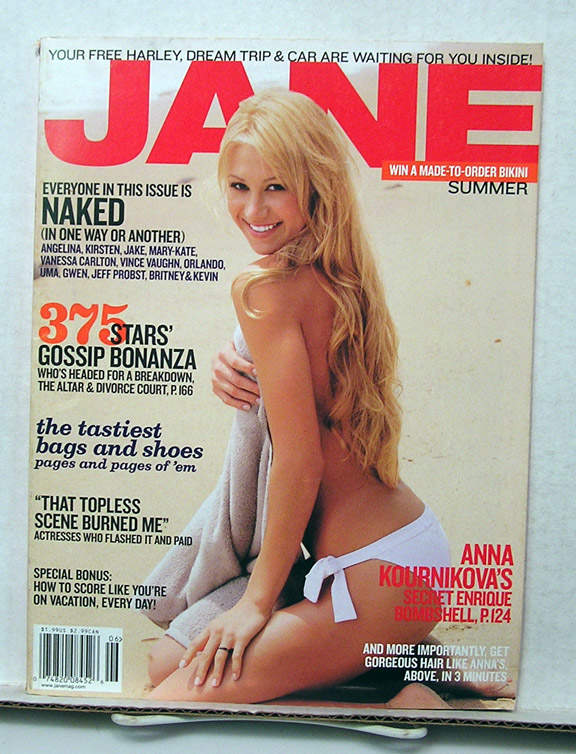 Really I thought opening my cover letter with a hilarious anecdote about that time I interviewed for an internship with my resume stuck to an anti-KKK Rally flier would really speak to the JANE Magazine demographic and definitely at least get me an interview. ALAS, motherfuckers, ALAS. Stay tuned for It Happened To Me: Nobody Would Hire Me To Work Here.
---
5. Untitled Web Project With Prominent NYC-Based Magazine Publisher, 2007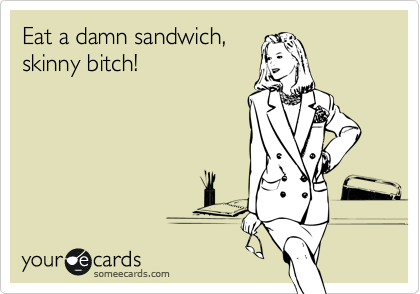 Once upon a time if you lived in New York and had a good personal blog, you got seen — or, rather, you got linked on gawker and then you got seen: by publishers, by magazine editors. I got seen by the Executive Web Editor at [Largest magazine publishing company in the universe basically], who wanted me and my snarky-but-kind-and-honest voice for a new women's site they were developing. FINALLY I WAS BEING SEEN FOR THE HOT YOUNG TALENT THAT I WAS. The focus was, obtusely, celebrity news, but nice and servicey. I sent ideas and wrote test columns on topics including Anna Nicole Smith's weight loss supplement and Britney Spears' overall situation. In my first face-to-face meeting, I was told my style and ideas were great but I really needed to read Strunk & White cover-to-cover and re-evaluate my casual dismissal of the proper usage of "its" vs. "it's." At some point, she decided I'd be better as a columnist and proposed I write a daily blog about what it's like to effortlessly be so damn skinny called "Skinny Bitch." Then she went off the grid for a week and came back to say she wasn't sure I was capable of writing something new about being skinny every single day. To be fair, she was right. As far as I know, the project never got off the ground anyhow.
Although it was devastating at the time, I'm not devastated in retrospect. I learned an important lesson: I'd passed the age at which my incredible writing skills could overshadow shitty grammar. Sure, I was a published writer, I had an English degree with honors… but somehow, despite all that, I still didn't take some very simple things seriously enough. Now that I have my own business and read heaps of cover letters myself, I wonder just how many jobs I lost over using the wrong form of "its."
Also midway through edits on my Anna Nicole Smith article, Anna Nicole Smith died. So.
---
6. Chris Meloni's Assistant, 2006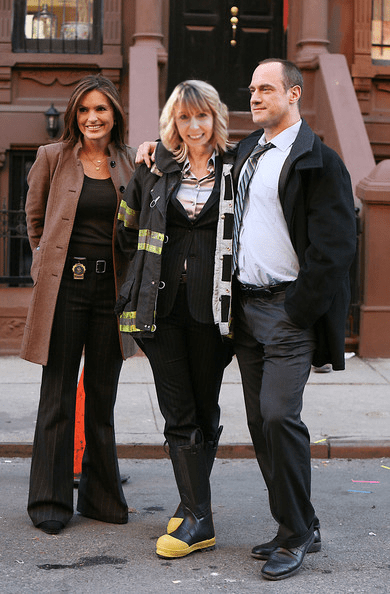 Honestly, I just wanted to touch Mariska Hargitay's hair. Unsure why I wasn't picked for this one as I am very detail-oriented and would've really enjoyed $35 dollars an hour.
---
7. Executive Assistant to Patent Law Lawyers, 2007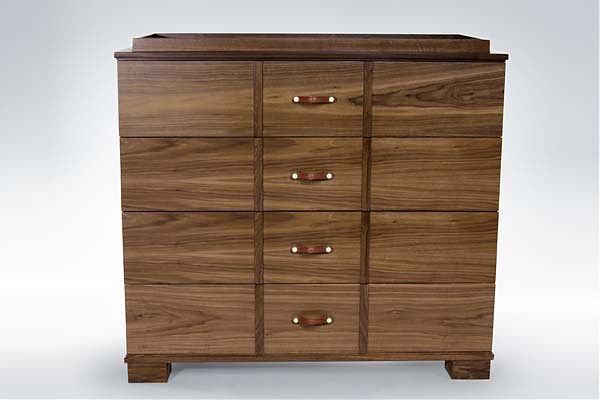 Once upon a time I was best friends with a girl who turned out to be a huge liar. When I talk about her I call her Olive, so that's what I'm gonna do now. It's a story that comes up a lot 'cause it's quite a doozy, but one memorable element of the story is this: aware that I'd been struggling to find employment, Olive's lawyer father's assistant reached out to me about working for his firm. We went back and forth about the position and what it entailed and Olive regaled me with stories about free Blackberries and closets full of Starbucks cards. I was eager to get started when the day before my first day, Olive informed me that the baby son her father had recently sired with his 26-year-old wife had been dropped on its head by the nanny and died. The mother was a mess and they'd gone immediately to some tropical island somewhere.
Suddenly everything was in limbo, and I was tasked with getting rid of an extensive list of expensive baby furniture, apparel and accessories they no longer needed. They didn't want the money for it, I could keep that, they just needed everything gone, and his assistant Jeff was to be my point man for shipping the materials once I'd facilitated the sale of enough furniture to pay my rent and then found mothers in need to send everything else to for free. I did that, but when it came time to ship stuff, I couldn't get ahold of anybody. Every single one of them was ignoring every e-mail I sent, and I didn't have a phone number.
A few days later, I finally heard from the man himself, saying he was unsure why I'd not already received my letter of termination. He'd apparently seen my blog and was appalled, saying that he didn't know why his daughter "thought it would be acceptable for you to represent me and my name" considering that I am someone who "openly discusses drug use, illegal activities, their sexual experiences and encounters, and everything else you write about, working for me."
I'd been so hopeful, and I was so crushed.
Olive sent me money to refund the eBay sellers and, as I recall, did buy a new stroller for one of the moms-in-need I'd found. But it'd be another seven months before I'd find out that I'd never emailed with Olive's father, let alone his assistants. All those e-mails had been sent by Olive herself, playing different characters. There'd never been a job at his law firm or baby furniture. "I always thought it was sketchy, that story about the nanny dropping a baby on its head," said a helpful friend.
---
8. Pop-culture-lifestyle-editorial writer for Unnamed Women's Publication, 2008
I sent these folks a really charming cover letter and really made what I thought was a strong case for hiring me. Then I received the following in return: "Great! Test article! What makes the best kitty litter! Need quotes and discuss various litters available! What is the best kitty litter!"
---
9. AfterEllen Writer, 2007 and 2008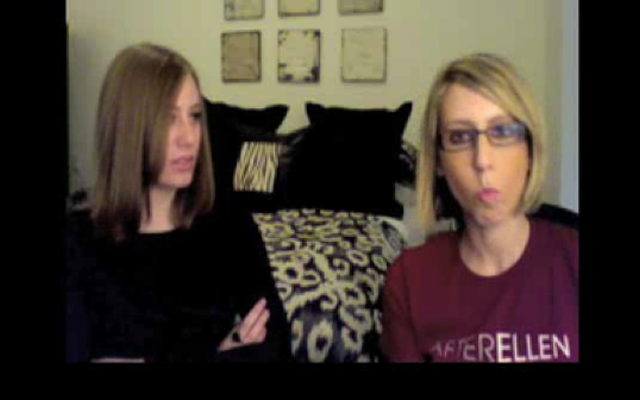 I'd applied to be a writer in 2007, but never heard back. Then I met the editor at the NewNowNext Awards in 2008, and emailed the next day about writing for the site, but never heard back. This seems funny in retrospect.
---
10. Editor for Major Media Women's Pop Culture Site, October 2008
Y'all. You know that one job listing you see that sends you into a near-panic-attack because it is everything you've ever wanted in life? This was that for me. This position came to me in a dream, this position was given to me at birth by the hands of fate, this position screamed my name from an expansive canyon. I fit the bill for just about everything this position wanted in a person: I was a well-known blogger and established freelance writer, I had experience in publishing (I'd worked at a literary agency) and in online magazines (I'd interned at nerve), I had lots of good ideas and vision and I wanted to be a leader. I applied with optimism but never heard back. I still wonder sometimes what the website was that I was applying for.
I think not getting that job was a turning point for me, which's why I included it here — I realized that I probably wasn't considered for the spot 'cause despite all my blogging and freelancing, I didn't have any experience as a paid 9-to-5 staff member of a magazine or newspaper … and lots of other applicants did. Moreover, I didn't want to be a staff writer at a magazine or work my way up. I wanted to be in charge from day one, something that had become crystal-clear to me when I started fantasizing about getting that job.
So I had to strike out on my own. And literally every single job I had gotten — some of which were definitely not my first choice — taught me skills I use in this job, from handling customer service e-mails (which I did for MoveOn) to accounting on Quickbooks (which I did at the literary agency) to writing job ads (which I did as an HR copywriter for a company in Australia). I learned so much interning for Nerve (which was my first choice, and I freaked out with delight when I got it, finally feeling seen), even, and I don't think I could've done this if I hadn't done that.
Every tiny disappointment was tough at the time, but I'm glad it played out how it did. Otherwise we wouldn't all be here, right? Plus I've got many more decades of life ahead of me in which I plan to write a lot of books. There's still time. That was the hardest thing to understand, swallow and digest: even here, even now, even approaching my mid-thirties, there is still so much time.