Wow has it already been a week? HAVE SEVEN MORE DAYS ALREADY BEEN RIPPED FROM THE CALENDAR? They sure have, reader, and in those seven days I've come to realize a few things. One is that y'all are a bunch of g-d geniuses and I love you like a million stars up in the sky! I threw some panicky bullshit at you last week and you just sipped your cucumber juice and said, "There, there, little peach. It's alright. Everything's just fine. Look at this world full of fine, spread out before you. Relax. Have some water. Put your feet up. Listen to some stories about everything being alright and fine." I don't think I've ever seen so much brilliant and energetic advice for another person's wedding. Thank you! It was a real fucking treat. I think when this particular series is all over, we'll compile everyone's solid advice into an open thread and make margaritas and watch Clueless together.
Some other things I've realized, in the form of Feelings Already Powered Through From Last Week:
1. Make It alsdkkfjjalsdkfj?: Decided to LG/LG on fully understanding this until after the wedding. I think it's like when you're in the seventh month of pregnancy and you're really as big as you think you could ever get — like the idea of 'bigger' is just comically unfathomable — and yet you know on a logical level that you'll get bigger. The baby will get bigger and you'll get bigger and it makes no sense HOW it'll actually happen, but you know it will! Like I'll wake up Sunday morning and think, "Oh whoa, we really did make that wedding ours. Huh."
2. Hangout Vibe or Dance Vibe or ???: Y'all have calmed my feelings about this like some walking talking Xanax milkshakes. Bless you. It'll be a hangout vibe or a dance vibe or a whatever and it'll be fine. It'll all be just fine. Brittani says there'll be dancing and I'm ok with that.
5. I… Don't Know What I'm Doing: Ok I've been having these almost otherworldly moments of clarity in the midsts of panics when it'll hit me — how to make a specific element that we need, into something that's less Pinterest and more us. The signage, for example. I was looking at all these printed, letter pressed and chalkboard signs and feeling 100% defeated and annoyed. None of that is us. But you know what is us? Collages!
9. Giftz: Again, you have quelled my fears and made me see the light.
Enough of you chimed in and convinced me to start some kind of registry, because the people who want to give will appreciate the direction and those who don't plan on giving still won't feel obligated. We decided on Zola for a couple of reasons: 1) their layout is so clean and pretty, like a well organized coffee table, and 2) it was super easy to set up. It took me about an hour to create the registry collection (A Very Bonnaroo Honeymoon), write the blurbs, upload the pictures and settle on gift amounts. Zola's customer service is also top notch! I had an issue with the default URL for our registry, and Melissa swooped in like a perfectly gracious godmother and fixed it right up.
Hooray! Registered!
10. The Look, The Feel of Moss, The Forest Fabric of Our Lives: We'd already mostly decided that we could have piles of moss on the tables if we wanted to, but your encouragement really knocked it out of the park. Here's a glimpse at my #mossfeelings inspiry board!
Megan spoke with a nice lady at Lowe's about our moss options, because Amazon can be a scary place if you don't do your research first. She introduced Megan to a moss situation that would need to be sprayed with water to be kept alive. Reader, it smelled like a pile of dead fish. Armed with this knowledge, we'll be going with some lovely preserved reindeer moss instead, which isn't even a moss at all but definitely doesn't need to be dampened and won't be reeking like week-old mackerel. #blessed
And now, on with the show!
Wedding Feelings I'm Powering Through: 11-17
11. This Is The Last Month
I'm reminding myself to HAVE FUN with this. I'm stretching out into the planning and taking the time to look over all the things and letting myself be impressed with what we've done so far. I'm letting myself get excited and freaked out, but trying super hard to be right here (Thanks Katie!) because I know it'll be over soon. Then I'll have to come up with a pretty spectacular reason to get 30+ people to agree to eat hummus next to a pile of moss while I wear a fancy dress again.
---
12. New Haircut
Meant to do this about a month ago so it would have time to grow back out a little and not be weird in April. I'm scheduled to have my hair cut at 10:00 on Tuesday. If you're prone to praying, I'd appreciate it.
---
13. This Script
After reading through hundreds of scripts that didn't fit us at all, we found two we super loved and sent them to our officiant. She spliced them together and sent them back for edits, so I set aside the entirety of Sunday to work on it and guess what — it was actually fun! I'd been dreading it because oh god everything, but once I started treating it like an Autostraddle submission from another author, I was able to chill the fuck out and do a thing I'm mildly good at. UNTIL about seven hours into tinkering and researching, when I realized that one of the paragraphs I really, really loved was an uncredited excerpt from a recent book on rites of passage. Now it seems weird to include it without crediting the author, but the paragraph isn't built into the script the way you would a quote or a reading, so I hit a wall. I can't figure out how to work in credit, or if I'm only hung up on crediting because of my line of work, or if I should just rewrite the entire paragraph, or or or.
I also realized that I'm working on something very important without help from my editors. I never do that. Part of me wants to ask them to help me work on this, but another part wants it to stay special and private for the actual ceremony! Hi Riese and Rachel! I don't know what to do.
Anyway this one's a real doozy.
---
14. Megan Has Nothing to Wear Yet
This one's on a slow simmer. Like I'm not freaking out about this right now, but I have the feeling that in about another week or so I'll be full-tilt. Megan's so good at miraculously finding clothes at the last minute, so probably this will be just another time when she makes something look easy and I'll look silly for even beginning to worry.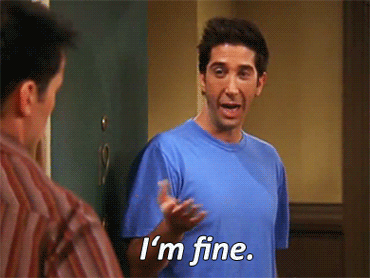 UPDATE: Megan believes she has her outfit all set, actually, and will maybe just need to pick up some shoes. See? COOL.
---
15. Oh Did I Mention I'm Doing My Own Makeup for the Ceremony?
Which is super normal, I think, right? I mean, whenever I wear makeup, it's because I did it myself! I can do this. What's BB cream? HAHAHAHA no but seriously it's cool. I've been rereading a lot of our This Shit Rules and staring at smashbox.com and Glossier and this post on Offbeat Bride and feeling totally fine about this. Today I bought some waterproof mascara and concealer, so clearly these are steps in the right direction. Tomorrow I'll look up what BB cream is.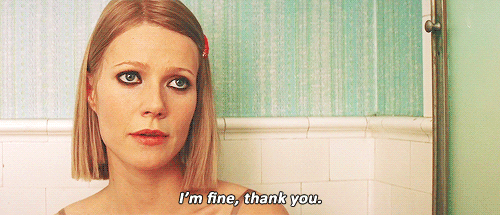 ---
16. I'm Also Doing My Own Hair
People do their own hair every day! HAHAHAahahahaaaaaaaaaaa I have bobby pins and I know braids it's ok…
---
17. And We've Elected to Make Our Own Cake(s)
Haha! It's totally ok! We have all these recipes we've pinned and we've been trying them out when we have time. It's—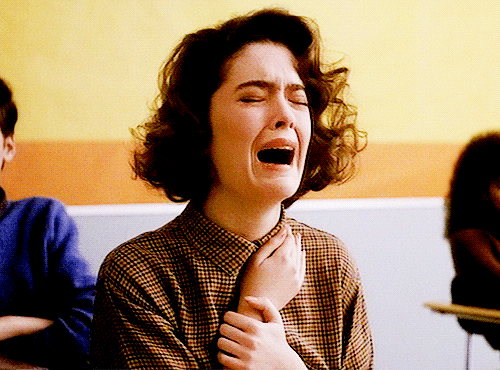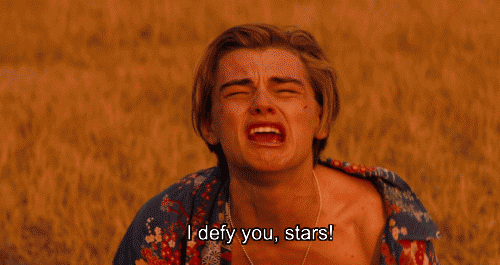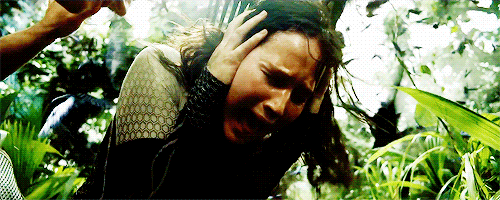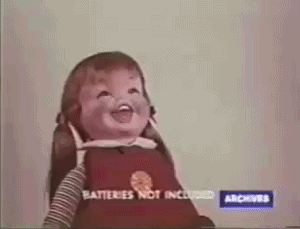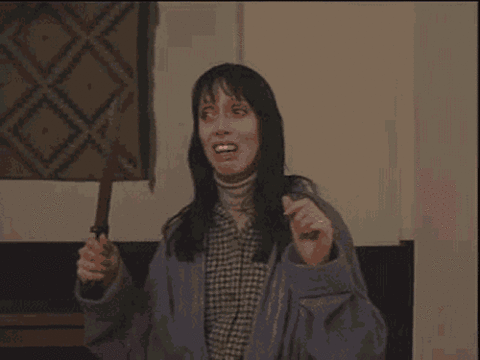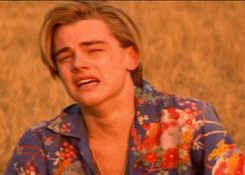 Maybe we'll take Megan's sister up on her offer to help with the cakes.
---
IT'S ALL GOING TO BE OK! Are you powering through some wedding feelings? Have a wedding question for our already-wed or almost-wed writers? Email us at youneedhelp @ autostraddle dot com, or ask away in the comments! We're also accepting any and all advice. Me. I'm accepting the advice. With open arms. xoxox