It takes a lot of skill and talent to make a funny movie actually funny and it takes a lot of skill and talent to make a lesbian movie actually good. But often, those two situations converge. I'm here today to speak to you about the movies that have been birthed from that convergence and stepped into the glorious light of online streaming.
---
"When the leader of an elite team of paramilitary college co-ed superspies takes on the world's greatest supervillainess, it's love at first gun sight in this smart and sexy "sleeping with the enemy" comedy adventure."
The premise is delightfully campy, providing a queer twist on the satirical faux-spy-thriller with Angela Robinson's snappy writing at the helm. It won't change your life, but it'll make for a nice evening of entertainment with sexy turns from Jordana Brewster and Devyn Akoi, among others.
---
Also available on Netflix.
"A low-fi sci-fi quirky comedy following the adventures of three lesbian space aliens on the planet Earth, sent here to look for love in order to save their planet."
It's super weird and super super smart. Even after it's over, you're not sure what you watched, but you're glad you watched it.
---
Also available on Wolfe Video and Netflix.
"A story of love and lies for four twenty-somethings looking to find themselves in New York City."
Okay so I personally wasn't really in to this movie, but y'all seem to really like it! For example, Kate has seen it SIXTEEN TIMES! She describes it like so: "At first I didn't actually know there were lesbians in the plot. You can imagine my glee when lo and behold the main character Bridget is a womanizing lady who lives in a shitty apartment with her best guy friend, and falls for the new straight girl, Molly, who has already shacked up with the man she imagines she'll marry. Complications ensue, and the complications are familiar to anyone who has ever been a twenty-something who thinks they can chainsmoke their emotions away."
---
"A fun new lesbian feature about looking for love at age forty!"
I still haven't seen this one but have heard nothing but good things and it looks really delightful. And yes, this is the second time I've recommended it without having seen it but I'm just being real with you.
---
"Sasha (Leighton Meester) and Paige (Gillian Jacobs) use their co dependent friendship to not venture into the dating world. When Paige meets Tim (Adam Brody) and get serious their friendship changes. Sasha tries to keep their relationship the same."
This new release has gotten positive reviews from pretty much everybody I've talked to about it, including me. However, I wished there'd been a more prominent romance story for the lesbian character.
---
"Right before she's to say "I do," a bride-to-be finds herself attracted to the female florist her mother hired to do the arrangements."

This is Heather Hogan's favorite lesbian movie. It follows all the familiar mainstream romantic comedy tropes and has the sheen of a wide-release film… but with girls!
---
"A naive teenager is sent to rehab camp when her straitlaced parents and friends suspect her of being a lesbian."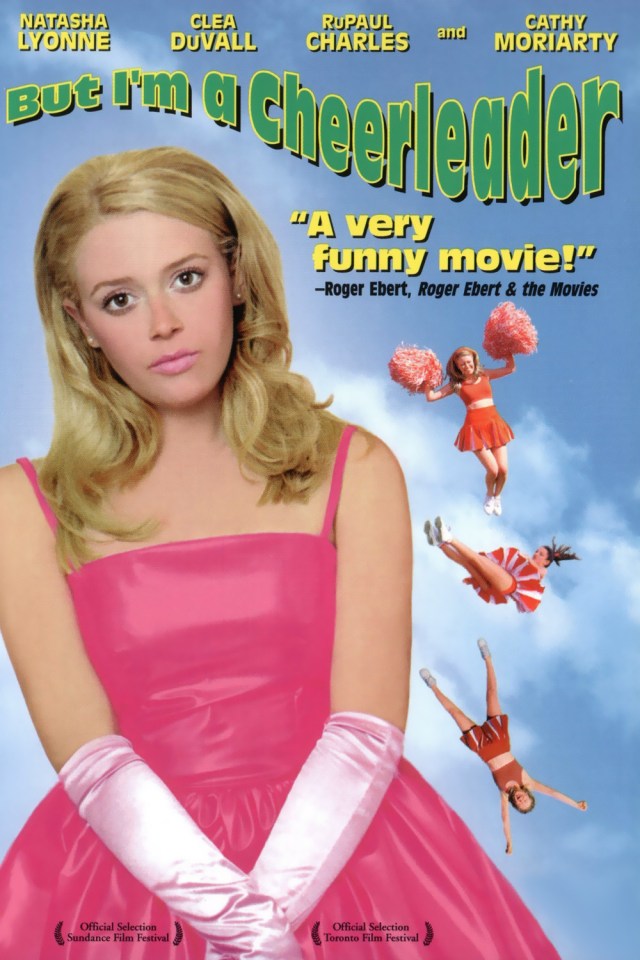 If you haven't already seen this movie, then you are missing out on a monumentally important life experience. It's hilarious, it's smart, it involves Clea Duvall, what else can a grrrl ask for?
---
"When a young woman's pregnant, unmarried mother moves into her apartment, she does what any dutiful child with an expectant widow on her hands would do: she sets her up with every bachelor in town."
This film doesn't get enough credit, so we try to give it as much credit as we possibly can, whenever we possibly can. It's a sweet love story between two Chinese-American girls — a tomboyish doctor whose 48-year-old mother has just moved in with her following an affair and the sophisticated ballet dancer who teaches her to fall… IN LOVE!
---
"Shirin is struggling to become an ideal Persian daughter, politically correct bisexual and hip young Brooklynite but fails miserably in her attempt at all identities. Being without a cliché to hold onto can be a lonely experience."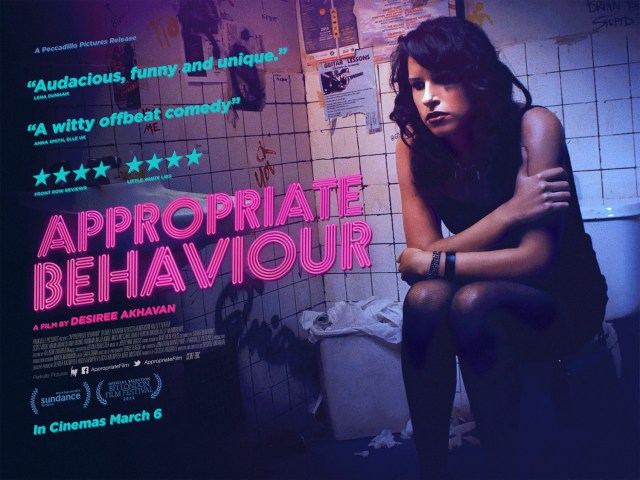 Real talk: this post mostly exists for me to tell you to watch this movie. It stars and was written by bisexual actress Desiree Akhavan, who plays her own version of the Brutally Honest Misanthropic Anti-Pixie Daydream Girl, vacillating from hyperbolic-but-relatable despair to Ilana Wexler-esque repellant charm. It's quirky, funny, and delightfully indie, chock-full of inside queer jokes that'll surprise you and tickle your ripbones.