We're putting together this list of the Top 100 Lesbian Movies Of All Time, a project which has involved a lot of surveying of other movie-watchers and has also required me to watch no less than 30 allegedly queer films over the last two weeks. I believe this process has transformed my brain into a smaller, more forgiving and less cynical organ than it was last month.
Let's be real: lesbian films are notoriously medicore, and as a moviegoer, I'm very difficult to please. There are good ones, for sure, many of which I saw during that two-year time period in the mid-'00s when I gave myself a crash-course in LGBTQ culture in preparation for a book I was working on. (In a strange twist of fate, all that research ultimately inspired me to give up on the book and create this online publication and community instead!) Since launching Autostraddle, I've caught at least a dozen new and undeniably excellent releases like Pariah and Mosquita y Mari and kindly declined to review at least a dozen films that were actually unbearable, like And Then Came Lola and My Normal.
But none of that compares to the pace at which I've been consuming lesbian films for the past two weeks. I watched a bunch of movies nobody had seen and bunch of movies we just weren't sure where to place. I watched many of these with somewhat divided attention — at the gym, while doing accounting or having a slow-paced but relatively consuming work-related conversation — I didn't watch as many foreign films as I wanted to because you can't half-watch subtitles, but I have now seen: Cloudburst, Tru Love, Better Than Chocolate, The World Unseen, Reform School Girls, Trigger, The Fish Child / El Niño Pez, Family, Four-Faced Liar, Farewell My Queen, Miao Miao, Reaching For The Moon, Jack + Diane, A Marine Story, Drool, I Can't Think Straight, Margarita, and the eight movies below.
(Also you can look forward to that Top 100 debuting very soon!!)
---
Bumblef*ck USA (2014)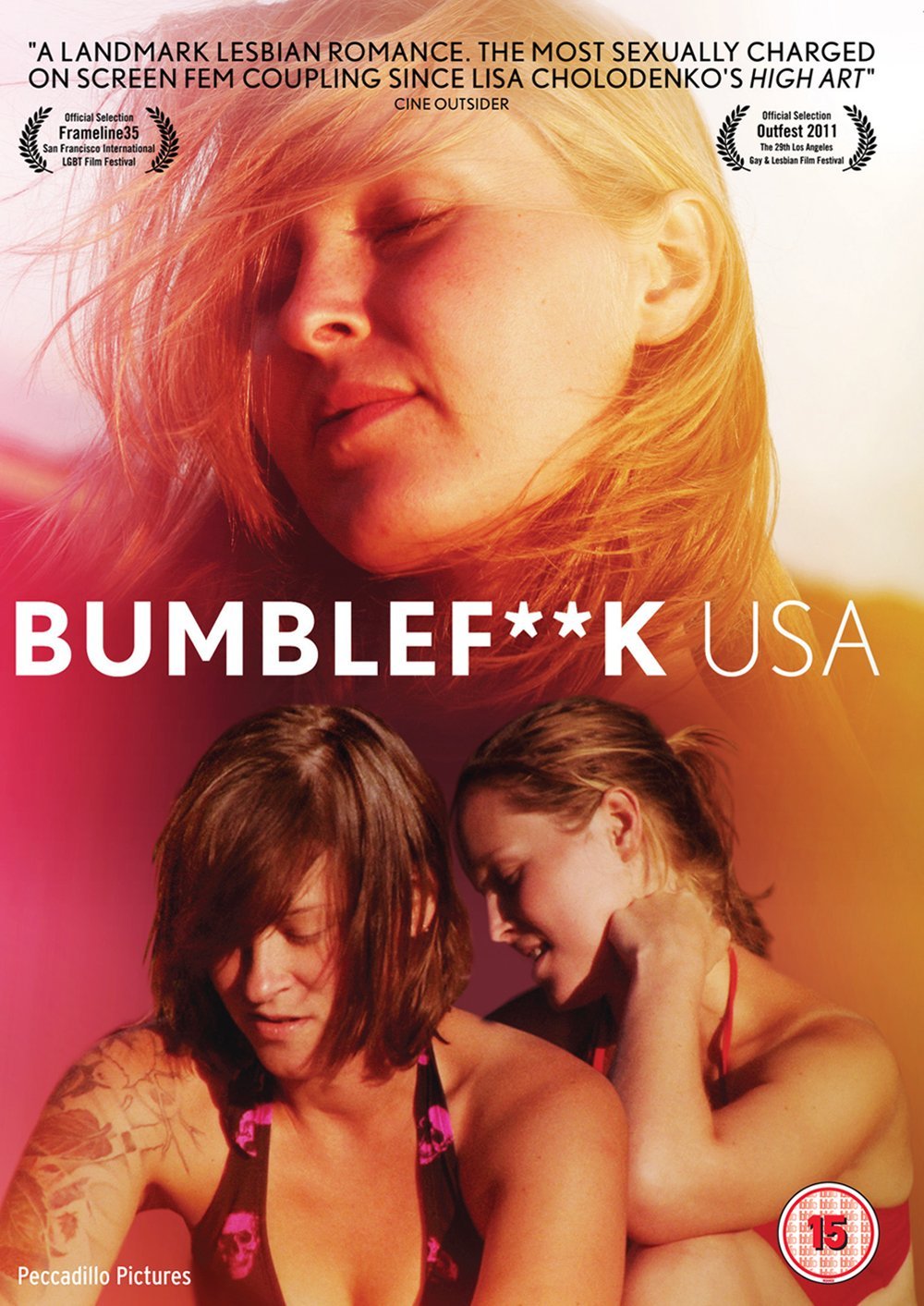 This was the first movie I saw where I actually stopped what I was working on to focus completely on the movie. It's sort of mixed-up — there's a somewhat reluctant-to-take-off storyline about a curious ostensibly-straight girl visiting a small town who is charmed by the village lesbian, and this narrative is intercut with startlingly authentic interviews with seemingly real small town queer people. I'm not sure if the film succeeded, but it was compelling to witness.
---
Lianna (1983)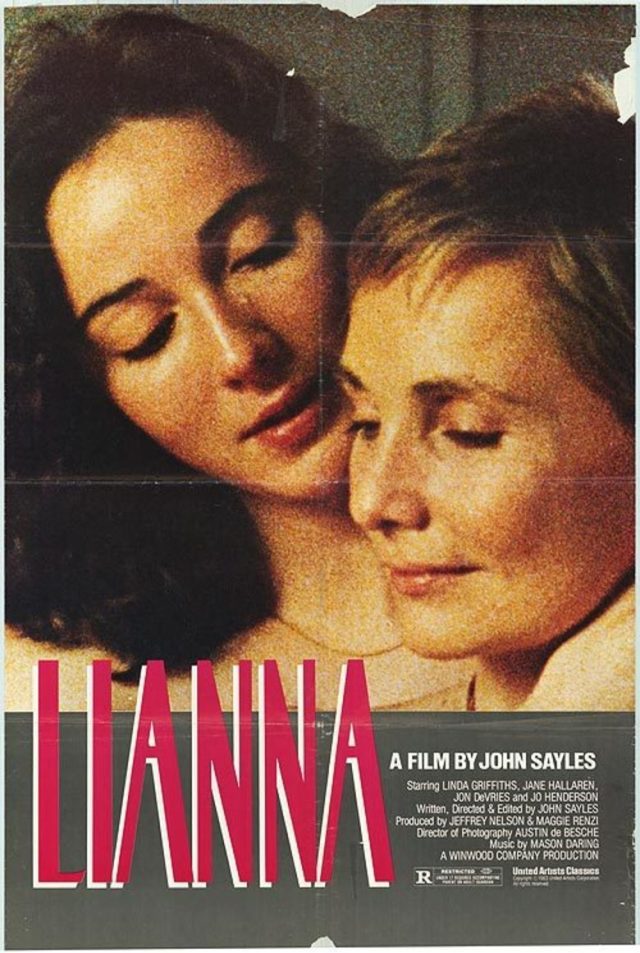 This was a bold film to make back then. There's actual lesbian sex in this movie! It's a Canadian film in which everybody works in academia speaks in NPR voices and wears sensible sweaters and none of the women wear makeup. Lianna, who's married to a jerk who made her quit school to become his wife, goes back to night school (against his wishes) and falls for her female child psychology professor. This leads to the unraveling of her marriage and the breaking up of her family, throughout which Lianna is sometimes frustratingly naive and sometimes endearingly so.
---
The Secrets/Ha-Sodot (Israeli)  (2007)
I'm always jealous of people who speak French or Italian when we're watching movies in those languages with subtitles and I feel really blessed when the movie is in Spanish or Hebrew, because even though I can't speak those languages anymore, I studied them both for long enough that it's slightly easier to actually listen for tone than it is for languages I don't speak. Which is just to say that it's really rare to see a lesbian movie in Hebrew, I wish I'd studied Swedish instead. Anyhow! If you kinda liked or barely tolerated Blue Is The Warmest Color, you might truly like this film. It's long and goes in many different dimensions, but is also tender and feminist, too.
---
Circumstance (Iranian) (2011)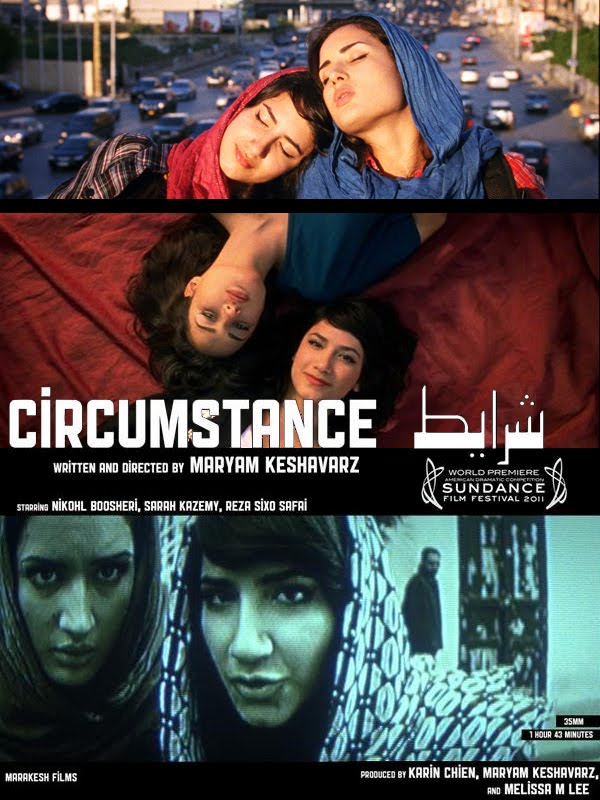 First of all, I think Sarah Kazemy might be one of the world's most beautiful people? Like OMG YOU WERE BORN THAT WAY? This story is full of youth but also sexuality, and family and rules and an underworld where people can be who they are. The two girls at the center are being torn really strongly in a few directions, sometimes almost violently so, but can't seem to untangle from each other or from their familial obligations. It's worth your undivided attention and it easily got mine.
---
It's In The Water (1997)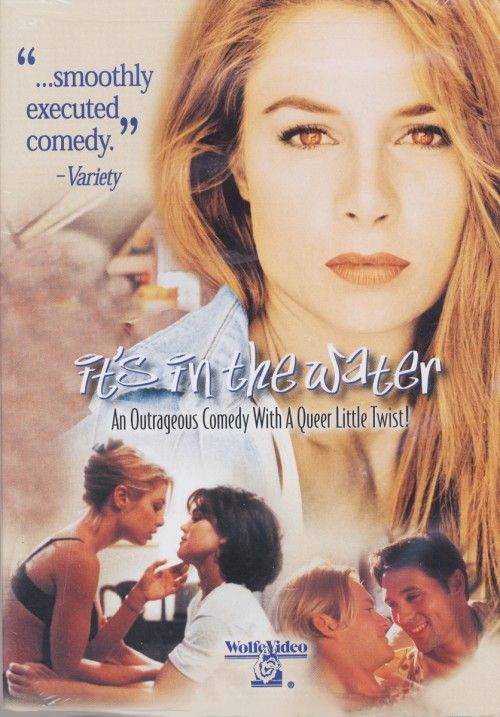 THIS IS SO '90S! Seriously you can tell that the lead character read Teen Magazine and also considers Sarah Michelle Geller to be her fashion icon. I thought this movie was gonna be about an entire town turning gay because of the water, and it was actually not about that. It was a sort of tepid and occasionally quirky romantic comedy of sorts with a lot of campy characters. The fact that this movie didn't make me want to dunk my head in a pot of cold tapioca pudding was the first time I became concerned that I'd seen so many lesbian movies that I was becoming a softie and no longer knew my ass from my elbow.
---
Kiss Me/Kyss Mig (Swedish) (2011)
I'd heard good things about this one and indeed it was quite nice! The plot was pretty standard for a lesbian movie — dashing lesbian inspires a girl involved with a man to stray from her man in order to get naked with the dashing lesbian — but it was a sweet and honest film, too.
---
Girltrash: All Night Long (2014)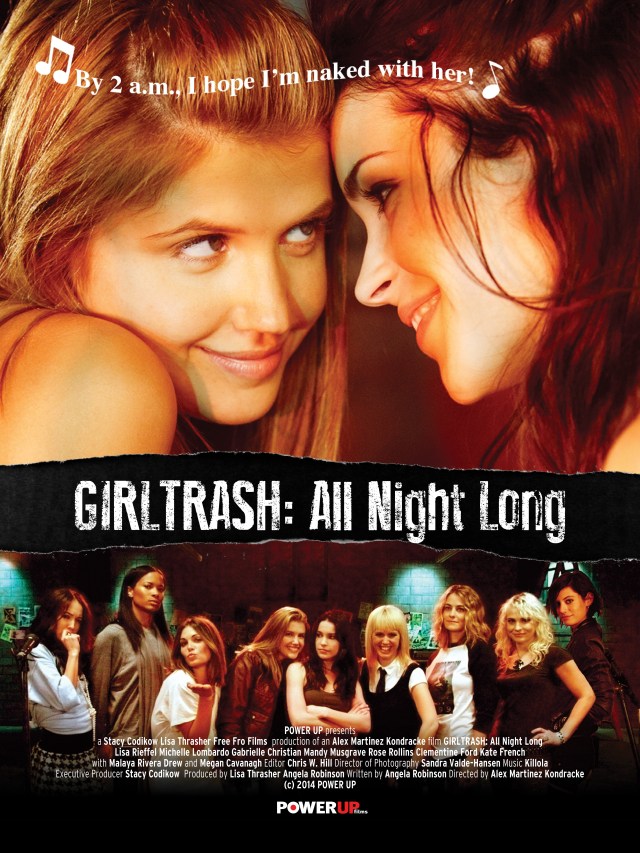 I wasn't gonna watch this one and we've avoided promoting it because we're standing behind Angela Robinson, who has said that she didn't okay this cut and therefore doesn't support any screenings or commercial sales of it. Also, Power UP has been spamming my facebook walls and the facebook walls of everybody I know with Girltrash promo stuff and it's been driving me insane! But we couldn't create a list of the Top 100 Lesbian Movies of all time without at least considering this one, regardless of what happened behind the scenes, and my girlfriend Abby and I are South of Nowhere fangirls so last night we caved in and watched it. It was pretty fun and sweet, actually! Plus, my girlfriend Tasha from The L Word is in it.
---
Ashley (2013)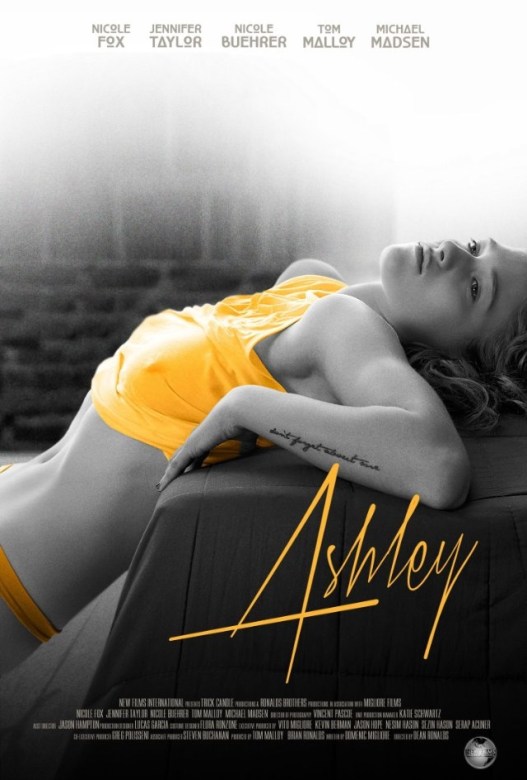 What's interesting about this is that most days, this movie on Amazon is Autostraddle's #1 outclick, from when Kate recommended it in 5 Lesbian Films You Might Have Missed in 2013, I think because many people are drawn to stories that contain terrible things like self-mutilation and sexual assault. Or perhaps because you recognize the lead actress from America's Next Top Model! It was dark, sure, if you're into that kind of thing. (I am.) Also I wish I knew how to nail a first date by not talking for the entire time like Ashley does?
---
Who's Afraid of Vagina Wolf? (2013)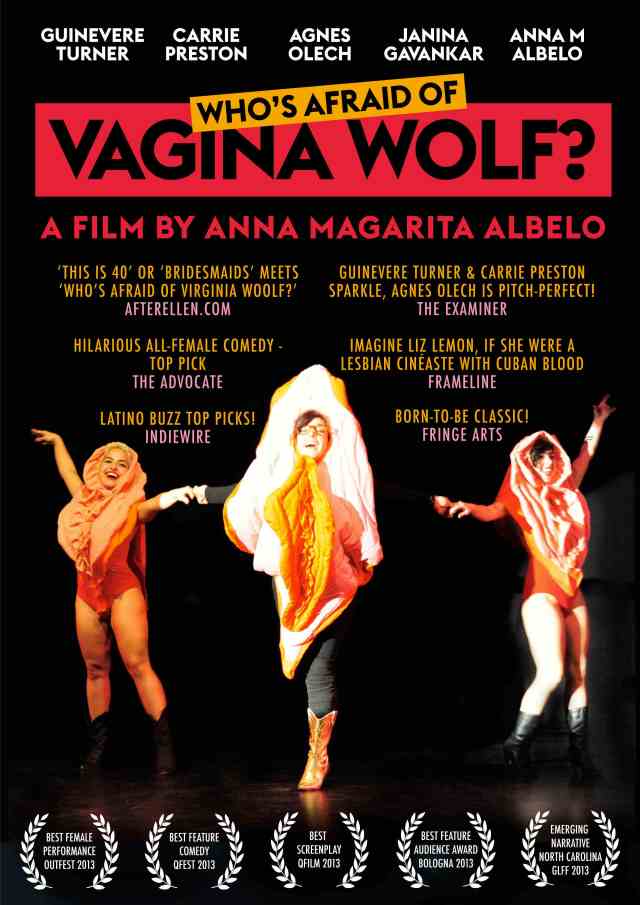 Okay so I didn't actually watch this one yet because last night I officially maxed out on lesbian movies and needed to take a break and work on some other things before I got to this one but I have heard so many good things about it so you should go watch it and let me know what you think. The woman who made this was on this one episode of The Real L Word and in my recap I was like WHO IS THIS GENIUS DRESSED LIKE A VAGINA AT WHITNEY MIXTER'S "WHITE TRASH PARTY" and her friends read it and told her about it and then we e-mailed and she told me about this movie. Then this movie started to exist! GO WATCH IT.