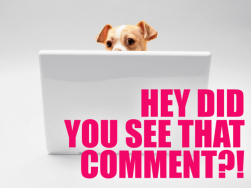 OH. MY. GOODNESS. I went to the redwoods and while I was gone, you all did me proud by commenting so much my browser had trouble loading the Comment Awards when I got back! You all are perfect miracles. Let's move to Oregon together.
This week, Kayla wrote something very important about Charlize Theron's coats from Atomic Blonde.
Erin won a bet with Mitch McConnell, a melting candle of a lawmaker who now owes her at least one Lesbian Vampire tampon case.
You all went on vacation in the latest Community Gallery!
Faith is amazing, this is amazing: Top 8 TV Moms To U-Haul With Right Now.
So how did you celebrate #NationalGirlfriendDay?
I relate to this on every level. Especially the floor-level.
Kristen Stewart doesn't want to just eat grilled cheese. (Unrelated, but if you told me that Stella Maxwell's face was a literal grilled cheese sandwich, I wouldn't be able to correct you. WHAT DOES SHE LOOK LIKE? Stef's been no help.)
And then there were your comments!
---
On Every Coat Worn By Charlize Theron in "Atomic Blonde,wp_postsRanked:
The Stacey and Clinton Award to Chandra: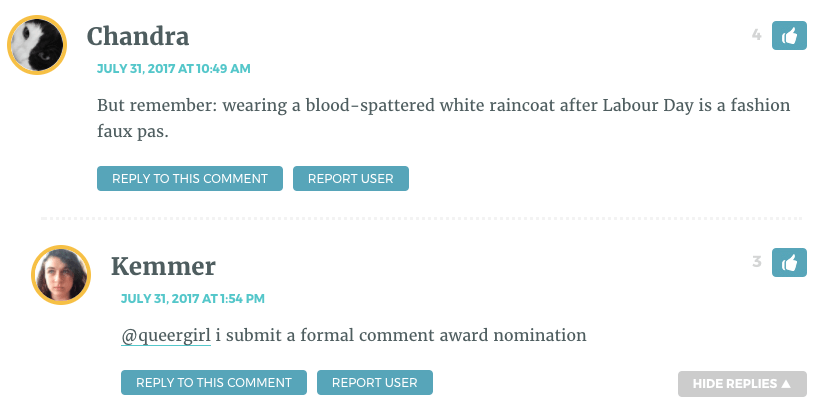 On Grease Bats: Gold Star Slut:
The Summer Lovin' Award to Kit, Kris H, and Mey: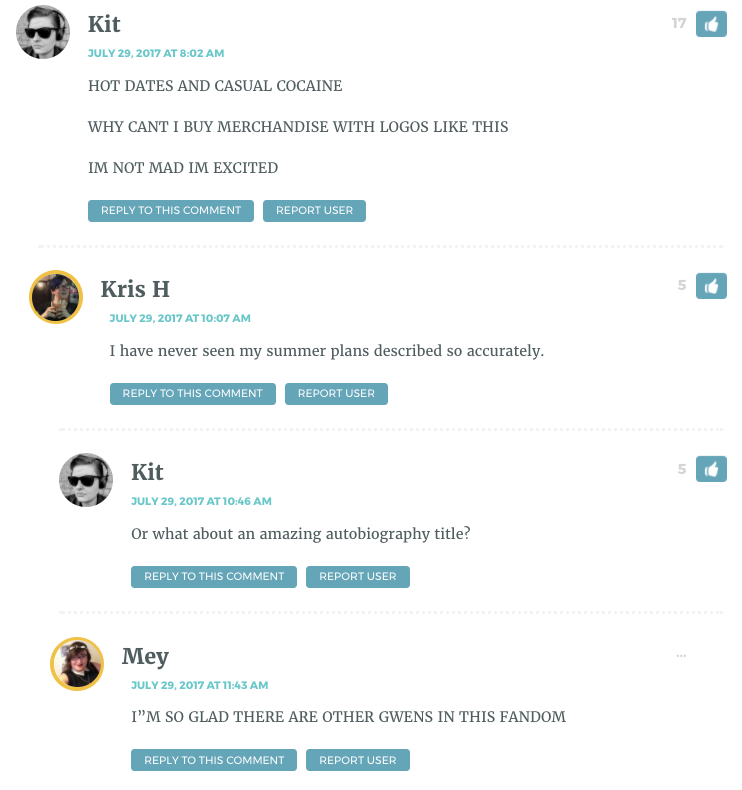 On Take Our New Updated Autostraddle House of Style Survey!
The Star-Sixty-Nine Award to Caitlin: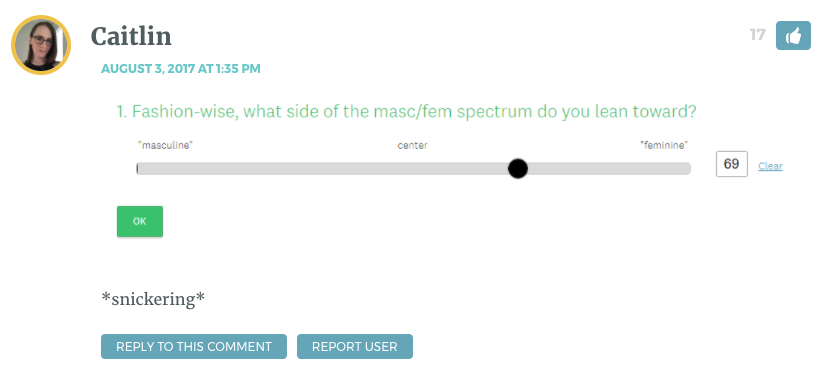 On Y'All Need Help #7: On Gently Obliterating Hearts:
The Soup's Up Award to Charlotte:
On Top 8 TV Moms To U-Haul With Right Now:
The Commitment(s) Award to amidola:
On Here's Who Got #NationalGirlfriendDay Right On Twitter:
The Sk8er Girl Award to Carmen SanDiego:

The Waffles Award to Raquel:
On Be Your Own Dream Daddy in the Dad Dating Simulator of All Our Dreams:
The Mind Saying No, Heart Saying Yes Award to Emily:

And on Also.Also.Also: Throw All Your Homophobic Bulleit Bourbon in a River I Guess and Other Stories You Can't Miss:
The Blended Canadian Award to AnnieStinkle: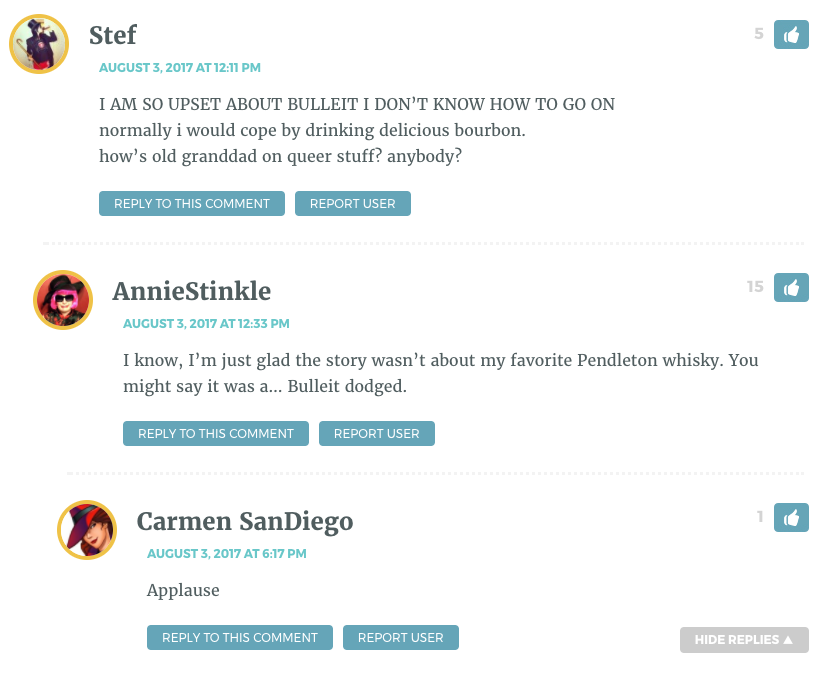 ---
See a funny or amazing comment that needs to be here? E-mail me at queergirlblogs [at] gmail [dot] com!