There comes a time in every queer lady's life where you start identifying way more with the mother figures from all your favorite TV shows. Coincidentally, that also happens to be when you realize how crush-worthy they've been all along. Here are the Top Eight TV Moms I'd U-Haul with in a jif (in no particular order, like with Myspace of yore).
1. Nancy Botwin, Weeds
First Date:
We meet at Hemp Con where she's tabling her newest line of ready-to-eat Sativavocado Toast. She's impressed by my Dab Brulee recipe and we decide to bake and get baked that very night.
When We U-Haul:
Nancy reveals that her third husband died while trying to save 13 children from a burning orphanage. In fact, every man she's ever married has met a freakish demise and she's pretty sure that I'm the cure for this curse.
2. Gemma Morrow-Teller, Sons Of Anarchy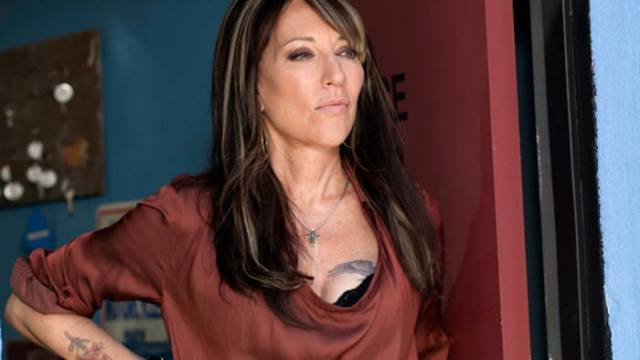 First Date:
We go to a gay leather bar because it has all the outlaw-adjacent things she loves (Beards! Bikes! Beer!) without any of the real-life hazards (Racists! Homophobes!).
When We U-Haul:
She finds out her son's trying to kill her and needs a change of name and scenery. Long story but people make mistakes, ok???
3. Clair Huxtable, The Cosby Show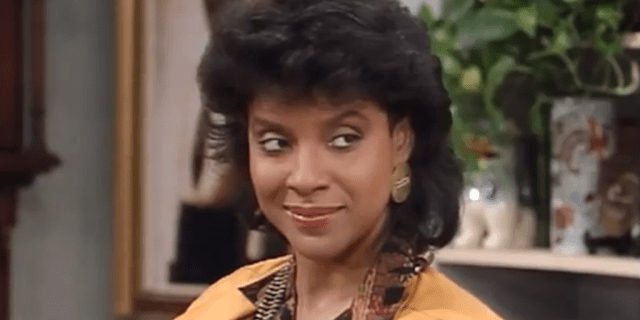 First Date:
We order Thai food and blast through a Law & Order marathon because sometimes you just wanna slum it after a long day of lawyering.
When We U-Haul:
Clair's divorce is finalized from her creepy doctor husband who was recently sued by at least 100 women for malpractice and harassment.
4. Lucy Ricardo, I Love Lucy
First Date:
We go wine tasting and Lucy tells me the most hilarious story about the time she got way too wasted stomping grapes with good ol' Ethel.
When We U-Haul:
The first time we push two twin beds together to eat pie with our hands while listening to a serialized radio show, there's no turning back.
5. Loretha "Cookie" Lyon, Empire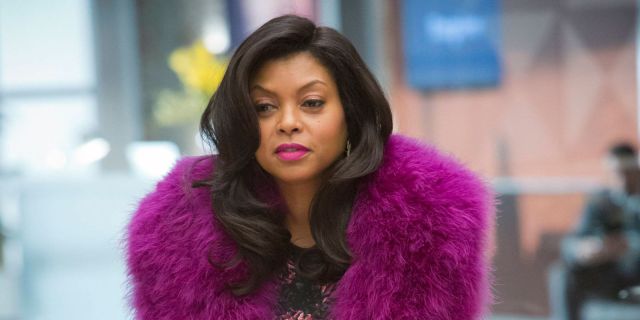 First Date:
We spend a night bar hopping and singing karaoke and for some reason we never have to pay a bar tab or wait in line for a song.
When We U-Haul:
Cookie has an unexpected windfall from some vague casino-related transaction and decides to finally slow the hell down and buy a house in Palm Springs.
6. Joyce Summers, Buffy the Vampire Slayer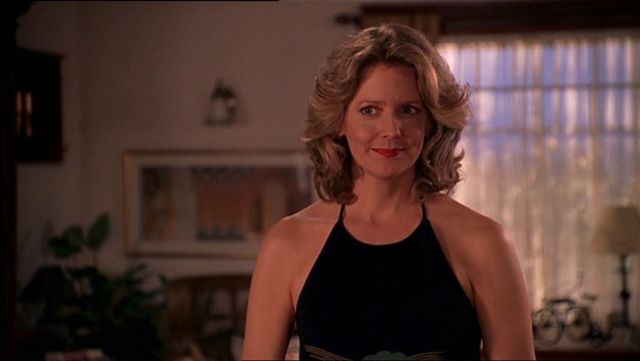 First Date:
We combine two of Joyce's favorite things (art and pretending that reality isn't happening) by heading to Wine and Paint Night in sunny Santa Monica, CA. No demons there, just vegans!
When We U-Haul:
Turns out all you have to do to escape early death and/or the Apocalypse is drive back to LA before Season 5!
7. Margaret "Peggywp_postsBundy, Married With Children
First Date:
Peg's two favorite things are ridiculing whiny men and chain-smoking so we head to a hookah bar for an impromptu sign-drawing party to benefit protesters of MRA group "No Ma'am".
When We U-Haul:
I'm just the really friendly neighbor until Peg's cranky, misogynistic husband moves in with his gay BFF who recently split from his husband again. Her slightly shady but efficient cousin Gemma helps us move.
8. Selina Meyer, VEEP
First Date:
We eat Panda Express at her house on the desk she had made that's an exact replica of the one she had in the Oval Office. We do that Lady and The Tramp thing with an extra long Chow Mein noodle and she makes me promise not to tell anyone.
When We U-Haul:
We don't. Turns out she's a terrible person who lied about going to therapy and I turn that damn truck around halfway to P-Town. It's too late to get my deposits back for the van and the apartment and you know what? I'm okay with that.