I need help. I was once out and proud to be who I was. My coworkers knew, my family knew, I had gay friends. When I met my current girlfriend of five years, she was so deep in the closet we couldn't even go out to dinner together. Things have come a long way now and we go out to dinner, we travel, we live together, we have two dogs together, we shop together. However, her whole family believe we're just friends living together. I keep thinking that one day it will happen and she'll just decide to come out of the closet. I'll be allowed to family functions and we'll be a normal average couple. Now it's been over five years and I just keep thinking that I'm waiting for something that's never going to happen. Lately I've been thinking a lot about ending the relationship and finding somebody who I can be more myself with. I really love my girlfriend, but I don't know if it's enough anymore.
These past five years have caused me to get pulled back into the closet, to be quiet about everything. I am not allowed to express myself on social media; I have to watch everything I say in fear that it will come back badly on her. I often question what to do. I've been with this woman for five years we have an amazing time together. I thought she was the love of my life. It's amazing when we're happy and when everything is good, and then a family function comes along and I'm stuck at home. I'm not allowed to go, or I'm allowed to go I'm left in the background. I don't know what to do. Is this good enough reason to end it?
This is a lot of very hot soup — a soup you've tended to and eaten every single day for five years (that's at least 1,826 days, by the way, of stirring); one that sometimes tastes nothing like the way you'd planned — and you're wondering if you should start over with a different recipe. The answer is, probably. You can eat this soup for a while and not like everything about it, but can you do that for the rest of your life? Like, ok, it's an Italian wedding soup, right? And all the flavors are melding together and it tastes amazing, but every now and then you come across a chicken nugget and it's like, whoa, hey, where'd this processed fried chicken come from? The answer doesn't really matter because there it is, there it'll always be. Not in every bite — oh no, some bites will be delicious and perfect — but every now and then, there that motherfucker will be. A chicken nugget in your otherwise normal and perfect Italian wedding soup.
Ok but hang on a second, imagine another soup. Maybe it's that insane white bean soup from Marcella Hazan. Ok cool, you're eating that soup. That's your soup. But every now and then, if you can even believe it, you come across an orange slice. Why is there an orange slice in your soup? WHO KNOWS but there it is, every fucking now and then, and you've gotta eat it. What the fuck, soup is so weird.
So what you have decide is — if the Italian wedding soup always has some chicken nuggets and the white bean soup always has some orange slices — which one would you rather eat anyway? Which weird soup addition are you willing to choke down? Whichever one you go with, it's not like you won't sometimes be extra sensitive and nervous about the extra stuff slipping unbidden into your spoon. Sometimes you'll be eating the perfectly normal and delicious bites of your chosen soup and BOOM you'll remember there could be a chicken nugget (or orange slice) in the next bite and you'll be like DAMN UGH, CAN'T FUCKING BELIEVE I HAVE TO EAT ANOTHER CHICKEN NUGGET (OR ORANGE SLICE) ONE OF THESE DAYS because you know it's coming! Damn for real, soup is so, so weird!
In other words, no relationship is perfect and everything in life that we share with another person is best built together, and building things together only works if we communicate and are willing to make compromises and adjustments when the time comes. You know that the decision of when or if other people will come out belongs to them, and them alone. Maybe she'll never come out to her family. Does your girlfriend know how important this is to you? Have you talked about her reasoning? Did she ever indicate that she would eventually come out to them? If she'd written in to say she would never come out to her family but her girlfriend wanted her to, and asked if she should let you go, what would you want me to tell her?
It definitely seems like you're unhappy with this soup. You asked if this was a good enough reason to leave: that you live in fear of publicly being yourself, and that you want something she can't give you. Yes, it is. Five years is a long time, but with any luck you've still got another 60 or 70 years left, and everyone deserves a relationship that doesn't make them feel sad or frustrated or unseen.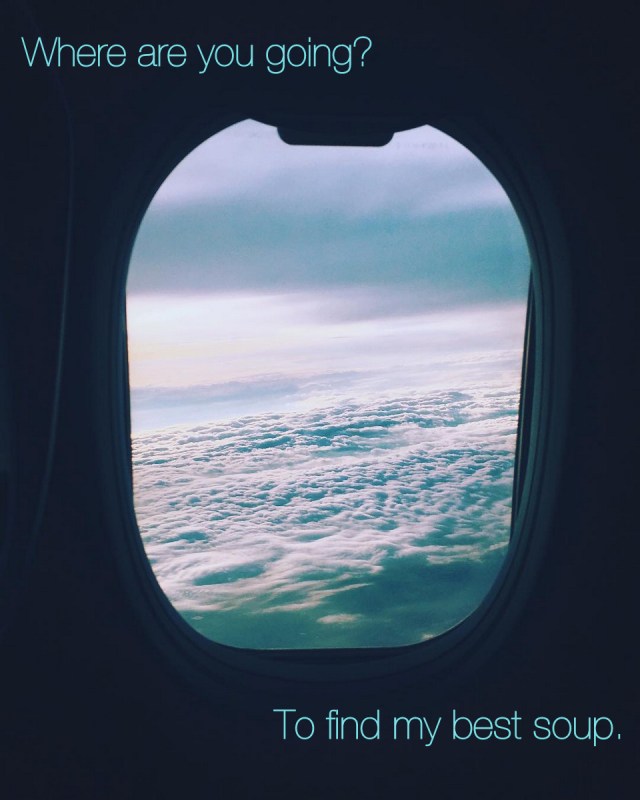 ---
Last summer I ended up dating this girl I had a huge crush on while knowing we would both be leaving for college in 12 months. We agreed on something "casual" our senior year of high school because starting college single and unburdened seemed like a wise idea. But our relationship ended up significantly more serious than anticipated (#lesbians). And now I super duper care about her. And we're still dating. Which is great because I love her. But a huge part of my college decision process revolved around choosing a school for myself and not accommodating other people's need for me (which my therapist is super proud of). So this relationship? It has to end. I need to grow on my own and my gut feeling says that in order to do that, I can't make a promise to try to be with her while I attend school in a different state. We agreed to date until we leave. She's become extremely emotionally dependent on me (she's also an extremely anxious person) and still thinks we could stay together while we're in college. Which I think is a horrible idea for myself. And I don't know how to handle the transition out of the relationship gently when she's already freaked about starting college. Any suggestions on how to handle this maturely? And to minimize collateral damage? Make it hurt less? Or do we just try to make it work? Other advice? Thank you!
HEY, CONGRATS ON A BUNCH OF THINGS GOING ON HERE. You've made some stellar decisions so far, and I respect your attempt at handling this breakup maturely and with minimal collateral damage. Damn, you're doing great.
So, as you know, eventually you're going to fuck some shit up in your life, including other people's hearts and certainly your own at some point. Sometimes you'll obliterate hearts without even fucking anything up first; it'll just happen. You're right, the relationship does need to end. I think the kindest way to do that is by doing it now, sooner rather than later. Give everyone time to put themselves back together, while the terrain is still familiar and the stakes aren't as high. Make it crystal clear that you don't want to start college already in a relationship. Don't try to be friends right away — that's almost never a good idea. She might be a tornado of fury or be broken on the floor like a seashell, or maybe even a tornado of broken seashells — just let her be all of those things, without you. Do not try to be friends or help her through this. Her brain needs time to reconfigure how it interprets your face, and she can't do that if you never go away.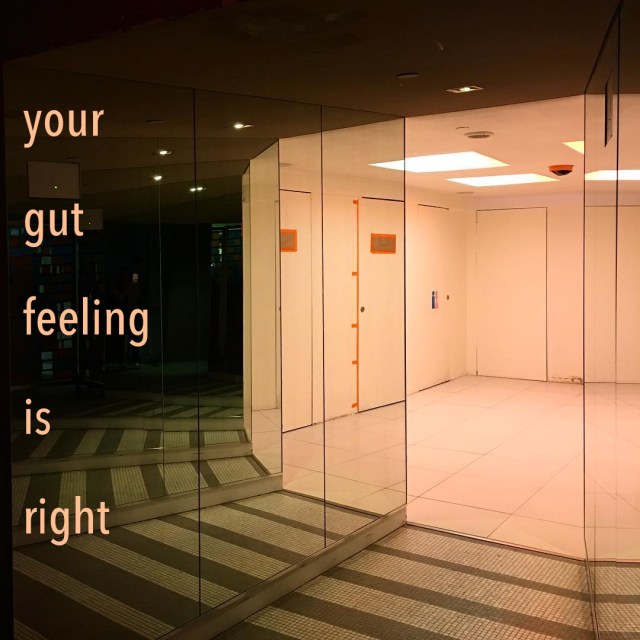 Oh and let yourself be sad about it, too. It might seem like this breakup shouldn't hurt you, since it was your idea and your reasoning and your levelheaded eyeballs locked in on the next horizon, but take a minute. Honor what the relationship was and what you gave and what you learned. Give it a proper burial in your heart, I mean.
---
My last girlfriend and I broke up almost two years ago and I haven't had an actual relationship since. My brother recently got married and my mom keeps saying things like "well, you sure are taking your time." I'm 26, and I just need someone to tell me that not having found The Love Of My Life by now doesn't mean I never will.
I've written a song for you and it goes like this: "I didn't find the love of my life / no I didn't find the love of my life / no I didn't find the love of my liiiiiiiiife / until I was 30 years old!" I'm singing it to you while I play this elegant ukulele and one of my dogs, probably Penny, is keeping time with one of those shakers. The room smells like peppermint tea and there are so many succulents in so many pots, small and large, taking in the sunshine and the sweet sweet sounds of my uke and this perfectly true and real song that I'm softly singing, just for you.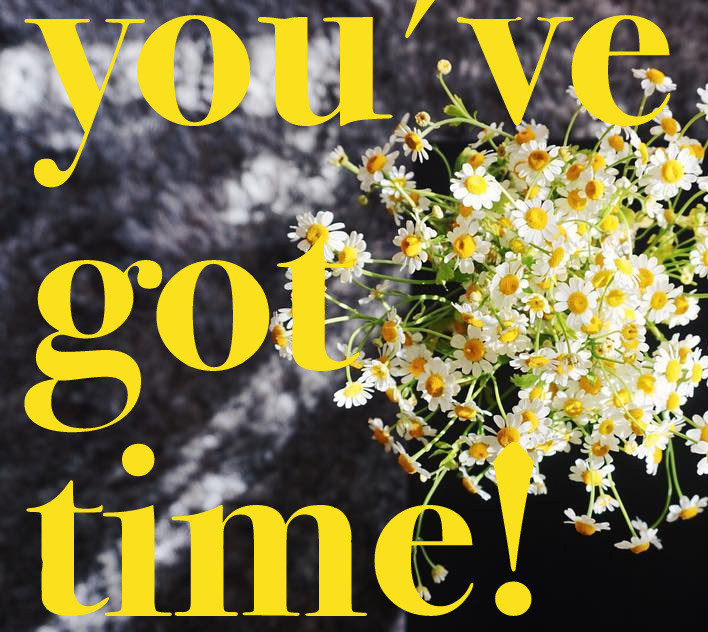 ---
Y'All Need Help is a now-biweekly advice column in which I pluck out a couple of questions from the You Need Help inbox and answer them right here, round-up style, quick and dirty! (Except sometimes it's not quick, but that's my prerogative, OK?) You can chime in with your own advice in the comments and submit your own quick and dirty questions any time.