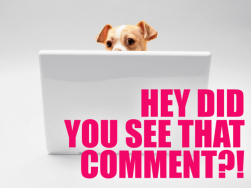 Hi kittens! Are you having a good Pride month? Have all the straight people in your life sent you the customary bouquets, skittles and rainbow Converse? Mine haven't arrived yet either, but I'm sure they're on their way. In the meantime, be your own hero!
This week, Stef brought us some heavy-hitting news about Kristen Stewart's love life and/or cat-sitting schedule.
Nora wrote up a handy guide to dressing like Lena Waithe. (Here's hoping she publishes a follow-up, "How to Date People Who Dress Like Lena Waithe.")
I have a feeling you might want to give yourself the gift of watching this music video from Be Steadwell.
This is everything I want: 4 Dapper Plus-Size Sewing Projects for Beginners and Pros. Thank you, Shannon!
Here are 37 s'more recipes that Chandra won't eat.
It Appears That Straight Women Are Not Okay.
And then there were your comments!
---
On Sunday Funday Is Wishing Josephine Baker The Happiest Birthday:
The Exitant, M.D. Award to Stacy: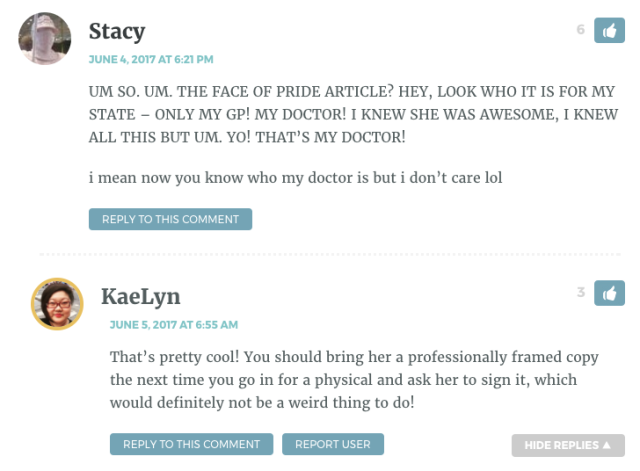 On 37 S'more Recipes That'll Leave You Asking for S'more:
The Five O'Clock Somewhere Award to Freakazoid:
On Style Thief: How To Dress Like Lena Waithe:
The Style Thief: Antiope Award to CMo_Allthetime:

On Escape Room: Lesbian Relationship Edition!
The Craft Award to Nate: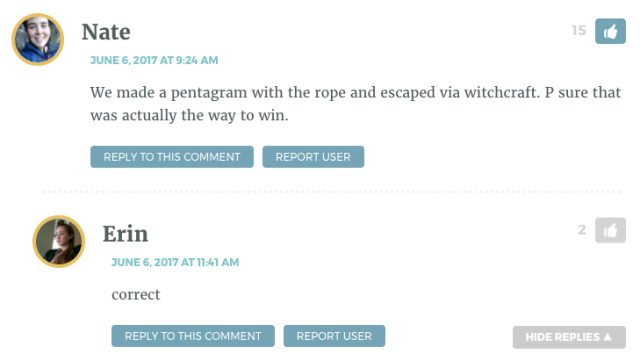 The LBD Award to Sally:
On 21 Valuable Unsolicited Insights From The "Lesbian, Comes Out" Column on Tweetdeck:
The Soup Chef Award to verycoolname and Carmen SanDiego: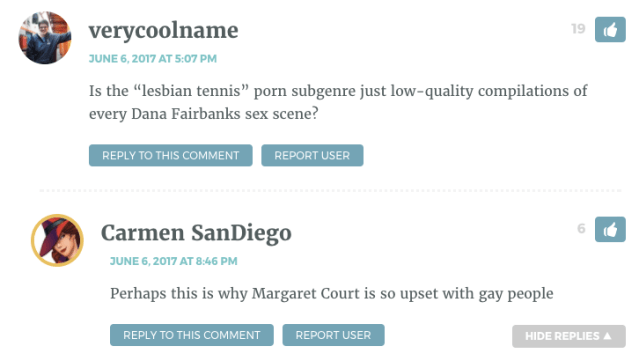 On RETURNING A SWEATSHIRT?? Kristen Stewart Seen Leaving Ex Alicia Cargile's Home:
The Actual Fashion Editor Award to Nora (feat. Stef):
On Pretty Little Liars Episode 717 Recap: Jealous or Crazy?
The Praise Vanderjesus Award to Eva:

On It Appears That Straight Women Are Not Okay:
The It Happened to Me Award to Sally: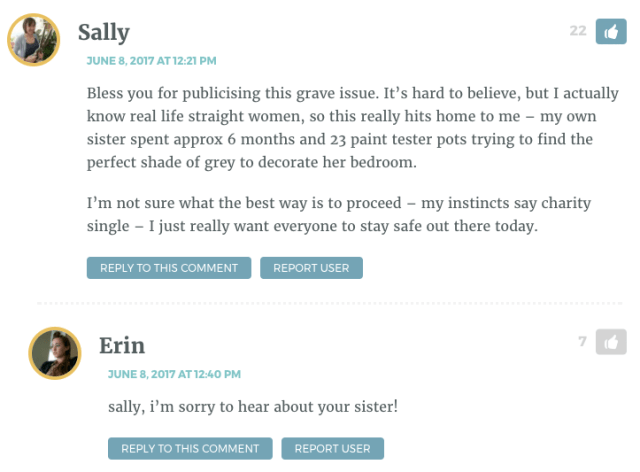 And the Alarm Bells Award to Em:

---
See a funny or amazing comment that needs to be here? E-mail me at queergirlblogs [at] gmail [dot] com!