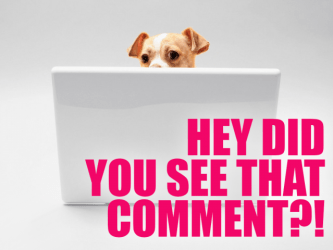 Hi ho, marigolds!
This week we learned how to dress up a pet for Halloween, that drinking a snake bite is better than getting one and how to be a mom and stay punk.
Then we spent a day in the life of Brittani Nichols (followed by a day of Brittani tweeting for Tig Notaro), learned how to deal with that ex, get started with tarot and how look like you weren't just crying.
In other news, Hillary made cameo on SNL, California passed a bunch of laws that include added protections for women, gays and trans people and Riese released the first batch of findings from the Autostraddle survey of 29+ year olds.
---
On 43 Of The Gayest Things You've Fought About With Your Girlfriend:
The Tough Call Award to Kara and Cait:
The Besvärlig Award to Rhea:
On 12 Couples Halloween Costumes For You and Your Taller or Shorter Gal Pal:
The Birds of a Feather Award to queer girl: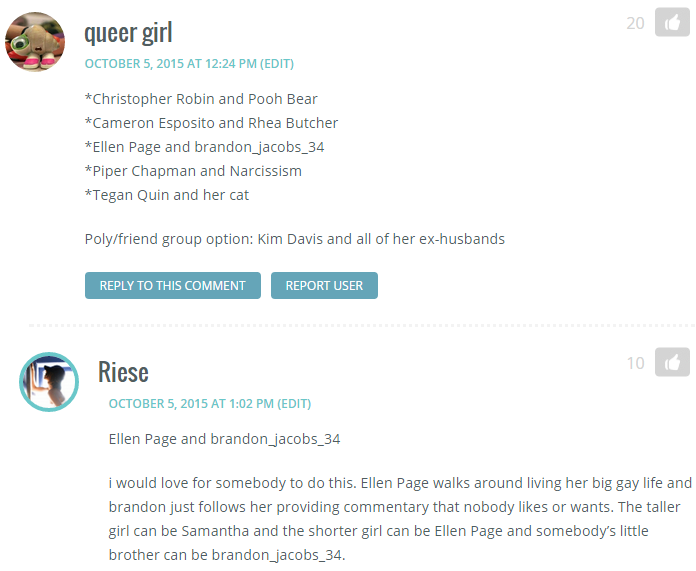 On 26 Fantastic Excerpts From Your Coming Out Stories:
The Momcom Award to Britt's mom:

The Out and Out Award to Alecia:
The Show You Didn't Know You Needed To See Award to Fiona: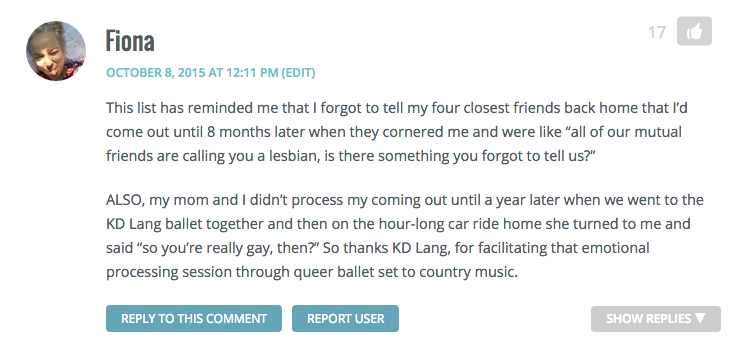 The It's A Wombderful Life Award to AwkwardAbby:

---
See a clever, hilarious or thought provoking comment around this website-ship? Email it to me at: carrie [at] autostraddle [dot] com!