Last month is was sorta kinda Fall. This month, though? Definitely Fall! A few lonely leaves are starting to float to the sidewalk and I wore my scissoring sweatshirt to the post office today. And when the air starts to deliver my favorite sort of crisp bite, that can only mean one thing: a Snakebite. And I head for this sort of drink because Autumn means hard cider, and (though I love cider) sometimes I find cider to be too sweet. That's where a Snakebite is truly outstanding — the beer bitters up the cider as the cider sweetens up the beer, making the perfect combo.
Now, as with most drinks, no one can agree on what the Snakebite actually is. There are two main schools of thought that I've figured out — one that makes a Snakebite with a lager, and one that makes it with a stout. When you make a Snakebite with a stout, you layer the drinks in the glass, which I find VERY EFFING DIFFICULT. When you make it with a lager, you don't — but you do add a lil crème de cassis for extra sweet depth. We'll be doing just the latter because I still haven't mastered the knife pour to show you guys — but I'm planning on doing so in the future, never you worry! For now, here's my Snakebite. Happy Fall!
---
Snakebite
You will need:
One can or bottle of cider.
One can or bottle of lager.
1/4 oz crème de cassis (a little goes a long way).
A large beer glass.
A pony/jigger for measuring.
Begin by pouring the glass halfway full with cider.
Then throw in your 1/4 oz crème de cassis without any regard for layering because this version is for the people who say fuck layering. Then top it off with lager. What you should have here is a pinkish-gold liquid that looks beautiful and tastes like Autumn. That's it. That's literally all you do. And guys, it's so pretty and tasty!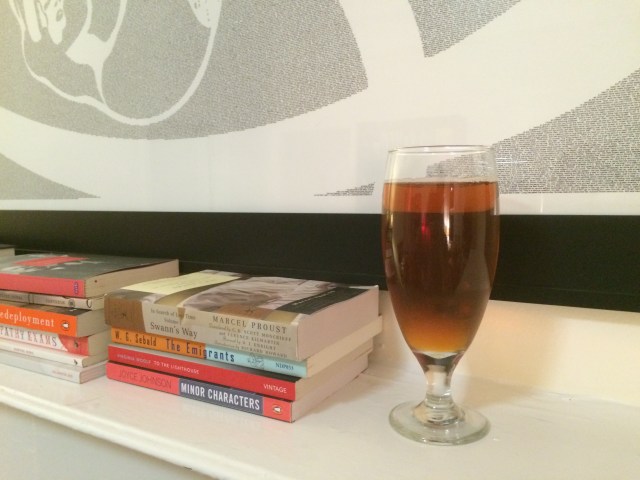 A reminder: these drinks are sweet, and are therefore easy to accidentally overdo. Please drink responsibly!
What about y'all? Are y'all doing anything creative with your cider this Fall?