Ah, September, the month in which my favorite season settles upon us. Autumn is the best. Except of course that the majority of September feels like August yet connotatively signals Summer's end. What the hell shall we do for cocktails this month, then? When your head wants a maple bourbon hot toddy but the heat says WHAT THE FUCK ARE YOU DOING WITH A HOT DRINK DO YOU NOT FEEL THINGS?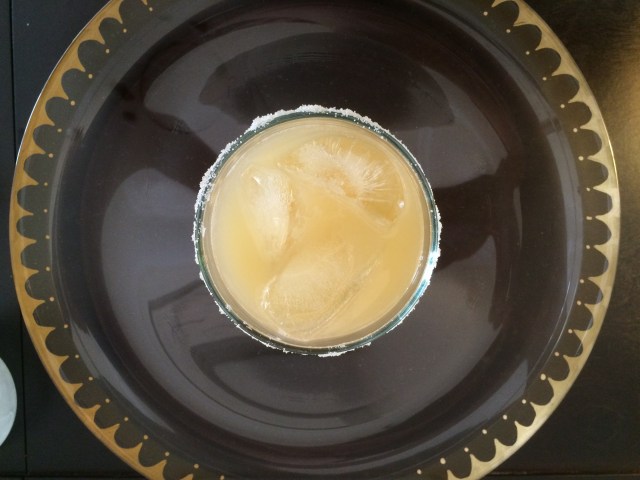 What I try to do is straddle the fence a bit: make something with some fall flavors that's still cool and refreshing. Enter the pear. Pears are commonly associated with fall, but the earliest pears start hitting farmers' markets in late summer, and pear juice is available all year round if you buy it in the carton. I know, I know. I never buy pre-juiced juice. But because pears aren't exactly easy to juice without a Breville, I'm going to let it slide just this once. Not everyone has a juicer, after all. Anyhow, let's all sit back, relax and enjoy a little something of my own invention called a Pear Afternoon. It's mega easy and super refreshing.
You Will Need: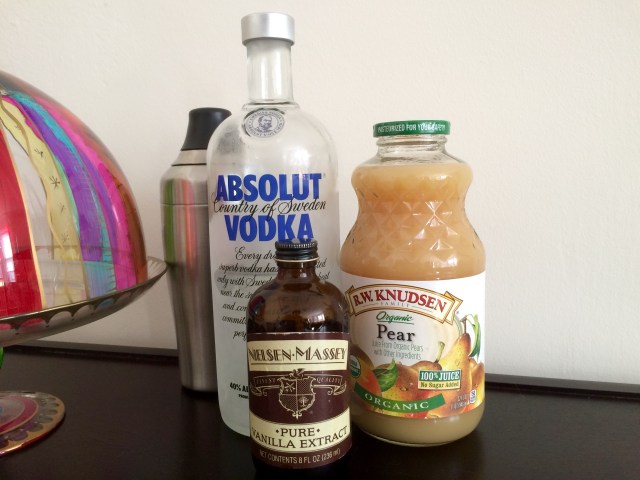 3 oz. pear juice
2 oz. vodka
a dash of vanilla
a bowl o' sugar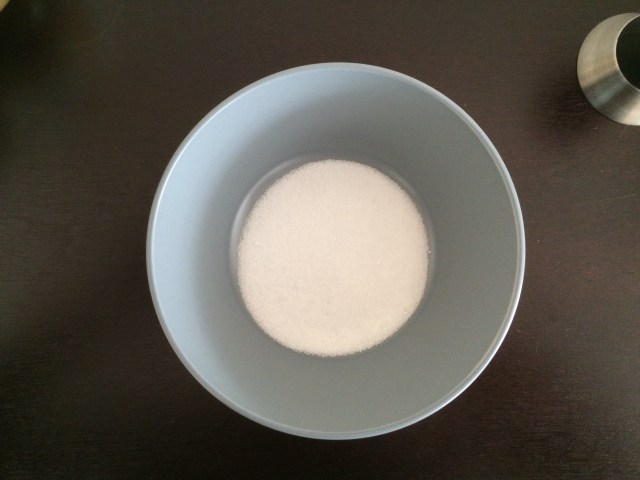 Let's start with rimming a glass! This is something I haven't done on Autostraddle before, and there are so many schools of thought about it. Some people say the only way to do it is to rotate the glass around in the sugar evenly and carefully so that your steady hand produces this crazy tight rim that only exists on the outside of the glass. I say why do that when we can cheat? The glass itself will make sure your rim is even because, well, the rim on the glass is even. Moisten the rim with a little pear juice (I used a paper towel) and place the glass, rim down, into a dish with sugar on it. PROBLEM SOLVED!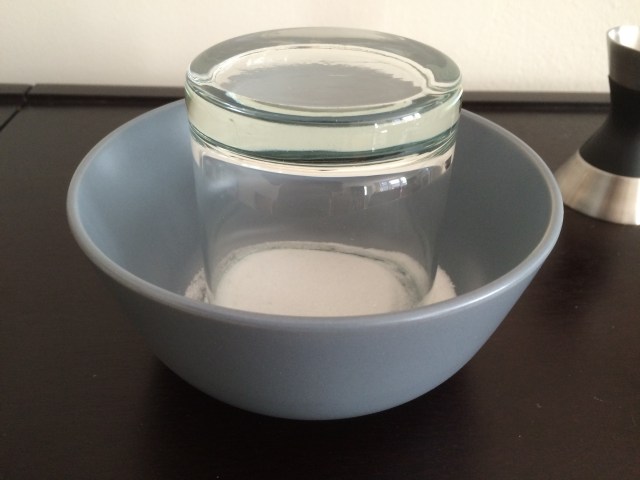 By the way, with a sweet rim even the cheater way only rims the outside of the glass as long as you use a paper towel and apply the pear juice to the rim with precision. It's the salty rims (where you use a lemon or lime wedge and therefore also coat the inside of the rim) where the cheater method is obvious.
Fill your shaker half with ice and dump in the pear juice, vodka and vanilla. Shake until the outside of the shaker is cold, maybe even frosty!
Because it's so hot out, I'm going to say let's drink this over ice. Strain out of the shaker into your rimmed glass, filled with ice. Some of y'all might be wondering why I'm straining out of ice into ice. It's because the stuff you shook with should be starting to crack and melt, which is exactly what you want it to do while you're shaking. It's just not what you want in your glass as you start drinking as it'll water down your delicious Pear Afternoon.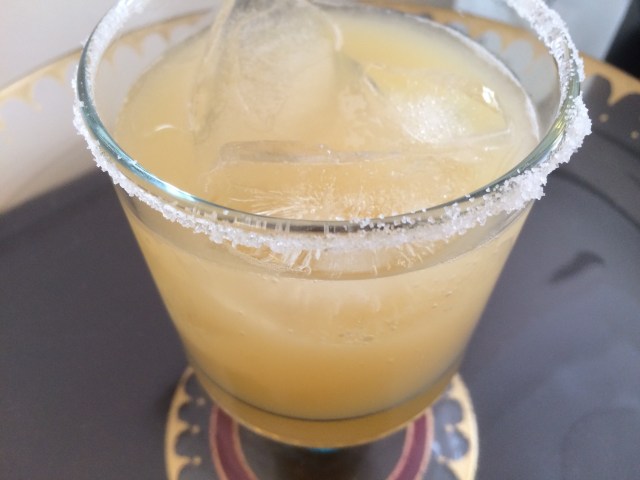 So what are y'all drinking during this strange in-between-month? Do you have anything you'd like to riff on with this Pear Afternoon? It was all I could do not to add the hellfire bitters — I know, I know, they don't go in everything. But you all know how much I love them!