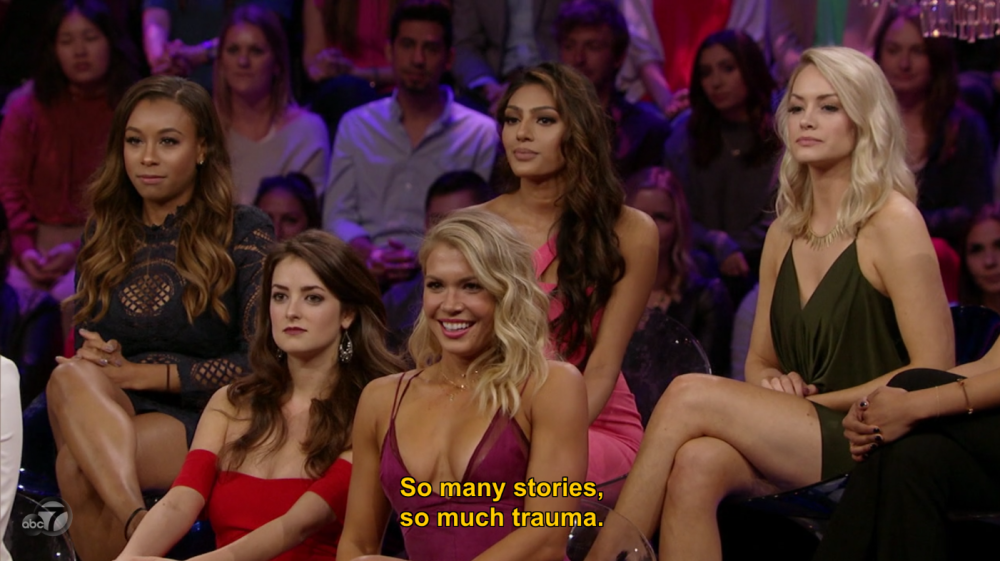 On Monday night, in the second to last episode of The Bachelor's 22nd season came a moment of clarity. Perhaps you missed it, as you are a person with solid arguments against watching a "realitywp_poststelevision program made for a heterosexual audience that upholds an antiquated notion of what romance and love should look like and pits women against each other, arguments like "This seems harmful,wp_postsand, "Why?wp_postsand, "Once again, I think you've overestimated the percentage of people occupying the middle portion of the 'The Gays' and 'Watching The Bachelor' Venn diagram.wp_postsI can appreciate that.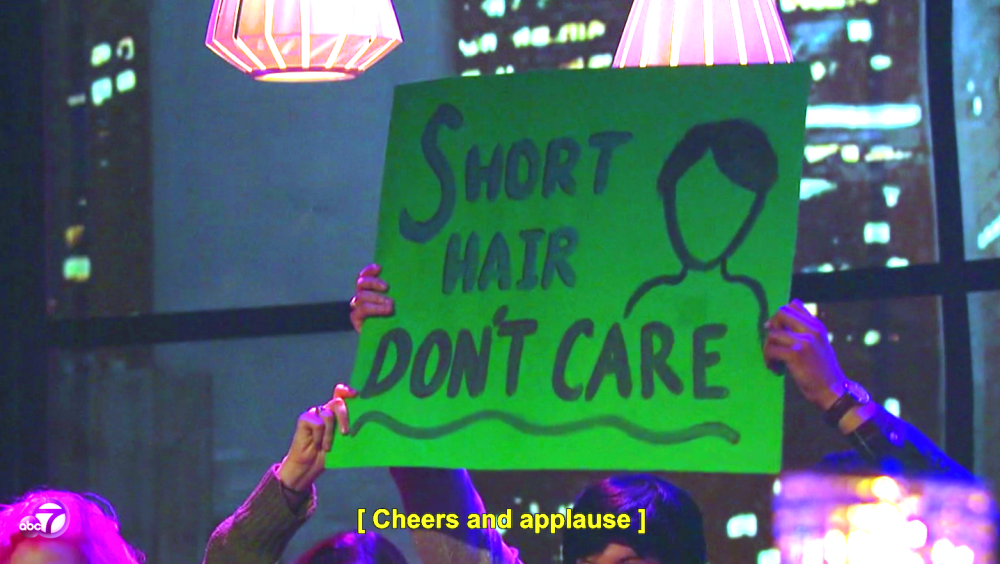 It doesn't change the fact that in the most recent episode of The Bachelor, on a terrace in Peru, the man with the rose and the "B.wp_postsin the Lauren™ dynasty bore witness to a revelation via the art of song as they walked hand-in-hand to their fantasy suite. (At least that's what they made it look like in post-production. What's more likely is that they walked hand-in-hand in dead silence, save for the shuffling feet of the boom mic operator.) The song? An acoustic version of "How Do I Livewp_postsby Leann Rimes. The revelation? The Bachelor is a lesbian.
Truly, a hot take if there ever was one, except I'm backed by cold, hard facts.
1.  The Song.
2. The accelerated intimacy. This season, our bachelor, Arie, took a woman to meet his parents on their first date together, and five people have already claimed they're in love with someone three weeks into filming. The end goal of the show after a month-long filming is an engagement and moving in together.
3. The foundation of polyamory. Polyamory is queer culture, and in this season alone, Arie has told two women he loves them and has insinuated he's falling in love with a handful more, and everyone is on board with this. The last bachelor, Ben, said it to what seemed like half of the cast, and he still had women fighting for him until the very last episode.
4. Having all dated the same person. Gay.
5. The fact that this is women watching drama unfold in a room full of women. More like THE PLANET on a FRIDAY NIGHT!!!!!
6. So many people talking about energies. "Your energy shifted." "I could feel the energy was off." "There's this energy between us."
7. The dates. Remember GLOW?
8. The goodbyes.
10. The fact that this rarely ends in a lasting relationship with a man. Out of the 21 seasons before this one, exactly one couple is still together.
---
Anyone looking to fight can see me in the comments.