Hello and welcome to the second recap of the third season of The Real L Word, a half-hour teen sitcom starring a teenage girl who sports eye-scorching brightly-colored multi-layered outfits and speaks directly to the camera regarding a plethora of Serious Topics such as her first training bra, her annoying little brother, school, boys, and pimples.
Well, now that we've sold our first-born child to Contempo Casuals and strapped on our leggings and high-tops, it's time to get down to business!
First things first: Autostraddle's Season Two parody video, edited by the incredibly physically attractive Real L Word extra Sarah Croce and starring famous actors like Autostraddle Design Director Alex Vega and pregnant Season One cast member Jill Goldstein-Weiss, is finally here, and if you've yet to bear witness to its excellency, you should either kill yourself or go watch it right now.
Okay, now that we've gotten that taken care of — one last tangent before I attempt(/fail) to turn 52 comatose minutes of "television" into something mildly entertaining — the time/space continuum on this show is totally fucked!  I mean, duh, but also, as I realized last week and consequently shared with you in the comments of last week's recap, last week's episode contained footage from five different months, and consequently so does this week's episode and probably so will all the rest of the episodes.
Last week, Hunter Valentine was prepping for South by Southwest, which happened in March 2012, so the Hunter Valentine scenes are all from March 2012.
Romi & Jay were attending a Halloween Party for the LGBT Center, which happened in October 2011, and the photos Kelsey's looking at on Romi's facebook are from December 2011, but also, Romi and Kelsey were back together by January 2012 at the latest (they have since broken up and Romi has a new boyfriend named Dusty at present), so the Romi/Jay scenes are all from October/November 2011 and the Kelsey scene is from January 2012.
Cori got pregnant in August 2011, and they said she was four months in last week, so the Cori/Kacy scenes were from December 2011.
The launch party for Lyon Jewelry happened in February 2012, so Lauren's scenes were shot in February 2012 — but, although Lauren spends that scene interviewing about eagerly anticipating Amanda's arrival, Amanda was there already, she was at the launch party, so both the Lauren scenes and the Amanda scenes must be from very late January or February 2012.
In conclusion, THIS SHOW IS A LIE. Sorry!

We open in a sunny sidewalk cafè, where Whitney has summoned her sister Alexis to discuss her upcoming Proposal to Sarahara.
Whitney's been having some weird subliminal Moby Dick shit going on:
Whitney: "I've had two dreams/nightmares about it in the past two days. Last night, I had a dream that a big giant whale came and it smushed me and I pushed it away to try to save it and to prevent myself from being scrunched, and as I pushed it, it got slit open and it deflated. What does that mean?"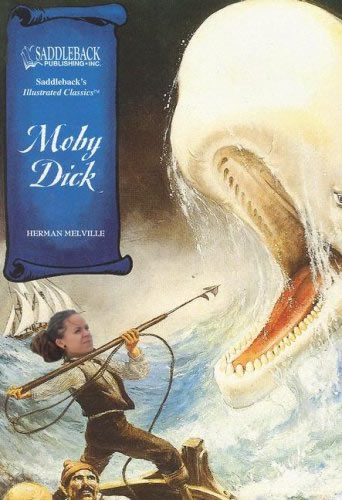 Pretty sure it means y'all should film an episode at Sea World, like when The Brady Bunch went to King's Island.
Whitney: "So basically, Sara thinks pretty much that I'm 100% anti-marriage. So I feel like in order to really get that zing in, I have to make that proposal completely over the top. So of course I came up with the hardest most complicated plan that is probably unnecessary."
Girlfriend, getting the zing in is no small task. I salute you.
The ever-s0-clever Whitney's smushed together a plan wherein her true intentions (proposal) will be disguised by a "Spiritual Healing Party" she's throwing. Apparently Sarahara "is really into new age things," which's a side effect of living in Los Angeles and being a girl who likes having sex with other girls. If you stay there long enough, your heart will turn into a geode.
Whitney spends most of the episode in awe of her own proposal-planning skills. She could've just had her server at The Olive Garden bring out the ring on top of a hunk of birthday cake, filmed a lip-dub with 80 of their closest friends or put the ring in a hot air balloon and then had the hot air balloon land on Sarahara's head, but that wouldn't be the cowboy way.

Smear on over to New York Diddy, where Kiyomi and her not-girlfriend Ali, in preparation for Hunter Valentine's Incredible Amazing Vadgetastic Spectacular Lifetime Monster World Tour, are poking each other in the face. Metaphorically. They're poking each other in the face with words.
It seems that while Kiyomi was hidden away in the bathroom practicing sexy facial expressions in the mirror, Ali hit up the BBB and returned with three additional closets. Or else they've been there all this time and there's just nothing else to talk about so we're gonna talk about it right now:
Kiyomi: "I don't think you need one – two -three – four closets. Just a thought."
Ali: "Well, that's just towels and blankets and stuff."
Kiyomi: "You're just one person in here. How many towels and blankets do you need?"
Ali: "I have a lot of guests."
Kiyomi: "Trying to make me jealous? That's a good idea before I go on tour."
Ali: "That's not funny."
Kiyomi: "Neither was your joke."
Well, I'm glad we can all agree on something.
Kiyomi interviews that due to the "200 days of the year" she's away from home playing in her rock 'n roll band, she can't commit to Ali.
But Ali's conflicted between the part of her that cares about Kiyomi and the part of her that is pretending to care about Kiyomi's career.
Ali: "I want her to be you know, playing as many different shows as possible and getting all different fans from all different states, but I worry. I can't imagine what's going on. Sometimes I don't want to imagine what's going on."
I do! Okay, my first guess is that it's probably like this:
But then I thought nooooo, it's gotta be way more like this:
Hold the phone, it's this:
But by "this" I mean actually THIS:
JK, it's this.

We zoom over to another street, where hey, hey, the band's all here! Laura interviews their itinerary, which'll first take them to Phase One in D.C., then to The Milestone in Charlotte, "where even Nirvana played." (RIP)
While Laura packs the van, Somer and Donna say goodbyes and Somer interviews about the perilous future. See, apparently, Somer is a Unicorn who greets the daily dawn by prepping piping hot coffee for her lady-love, dressing her, getting her out the door, and occasionally even packing lunch! Now that she's off On Tour, Donna will be forced to subsist on Lunchables and Capri Suns or overpriced salads at Pax!
But seriously, they're gonna be gone for what? A week? 10 days? And this throws "a huge curveball" into their marriage? We're only at Episode Two and already this is what we're being served up as "conflict." Where's Claire?

Cut to Rainy Los Angeles, where Lauren the Glamazonian Princess Warrior is driving to the airport to retrieve Amanda, her best friend with benefits/eyeliner.
Lauren's not obligated to maintain the fourth wall because of how pretty she is. She just drives & talks to the camera, like a walk & talk for ladies.
Lauren: "The last time she visited, we did hook up… but it's like, it's not a big deal to us. We're not starting a relationship, we're not you know, anything, it's just casual hooking up, you know, I'm positive nobody's gonna have any feelings involved. That's what I'm excited about, having someone around all the time where you can kinda do everything together and not have it be a relationship, it's just having like your best friend."
So, basically a relationship, but the kind where if one partner hurts or in some way betrays the other, any constructive communication about said upsetting incident is met with, "it's not like we're in a relationship or anything!", therefore ensuring maximum passive-aggressive behavior between both partners and lots of drunk screaming. Bring it on!
Amanda says she's got 800 bags. Bitch was lying, she's got her entire life stored on a computer chip over her left ear:
The ladies are ecstatic about their mutual geography:
Lauren: "Lamanda."
Amanda: "Lamanda's here. Oh my gosh I'm so excited."
Amanda interviews that she left a lady behind in New York City, which was like, one of those things where you're like, "should I be doing this or should I not be doing this?" but then like, for her, it was that she's not gonna stay in a city because of a person. You know? Totally.
Amanda's got eight billion outfits in her eight billion bags and will have to use Lauren's closet. A lot of closet-talk this episode. I'm adding "somebody says 'closet'" to the drinking game. Tour!

Elsewhere in Los Angeles during some other day, week, year or plague, Whitney's making shit up about some spiritual healer she knocked boots with at the 2012 Positive Affirmational New Age Convention who can fly, see through walls, and host spiritual healing parties, or something.
Whitney tells Sarahara that the Spiritual Healer does creative visualization and can also cleanse bad energies, like the bad energies whirling about within their gaggle of gal-pals, and therefore Whitney's planning an event in which they can get this shit taken care of.
Whitney: "Basically, the Academy Award goes to this guy, right here. Sara has zero clue that I'm proposing, and especially not at this random spiritual event."

Several years earlier in the Los Angeles Metro area, Romi Flinger's meeting up with Rose Garcia, a Season One cast member who doesn't like me. No really, she doesn't. Here's the thing about Rose: 1. She's smokin' hot, 2. She reminds me of dudes I dated in college who I never want to see again. Anyhow, speaking of dudes, Romi Flinger's got one to talk about:
Romi Flinger is telling Rose and anyone else in a 50-foot radius (damn these girls talk loud!) that she'd always considered herself a lesbian until she met Jay, and now she's dealing with all these new feelings! Except that she first dated Jay in 2009, but maybe everyone got glamoured and I missed it.
Romi interviews:
Romi: "I would never have said that I was a bisexual honestly. I always considered myself a lesbian but now it's a weird thing to say because I'm not used to saying it at all and I'm not comfortable with it but I guess I have to say… that I would be… bisexual."
Rose is down:
Rose: "Dude, I don't care, all I care about is the fact that you're happy. Whether it's a penis injecting in you or whether your mouth is on a vagina, whatever's going on, I mean obviously for me I couldn't be physical with a guy but I could imagine falling in love with a guy. Love is love, you don't care —"
I feel pretty much the opposite of that, but anyhow: I wonder if there's a correlation between how many male friends a lesbian has and how she reacts to a bisexual woman dating a guy. Like maybe lesbros are more likely to "get it" because hanging out with dudes is the way that they live anyhow. You know?
Rose: "You know what I mean, and when it comes to the physical aspects of it –"
Romi: "You are a man."
Rose: "Me and Jay are on the same team, you're not on our team. He's all about the three things that I'm about; WPP. Work Party and Pussy."
They actually go on to discuss blow jobs and balls, but let's just pretend like that never happened.


Somewhere between here and forevermore, Laura's eating broccoli which's stinking up the Hunter Valentine van which's en route to their Big Gig at Phase One.
Laura: "Touring with anybody is intense. And you get to know each other very quickly. It's an intense situation and personal space is something that you lose."
Vero: "Kiyomi you're moving around so much, like a little kid! Why don't you sit in the back?"
Kiyomi: "Shut the fuck up."
Vero: "You shut the fuck up! Don't tell me to fucking shut up!"
Somer [to Kiyomi]: "I want you to shut the fuck up too."
After "driving all day," the ladies arrive in DC where they play some rock n'roll music for a sea of alternative lifestyle haircuts and subsquently commence drinking copious amounts of alcohol from shot glasses and the bottle. Activities include Laura's vagina in somebody's face, Vero dancing like a boss and Kiyomi sucking a girl's brain out of her body via mouth-hole.
So, here's the deal: they've got hos in different area codes.
Kiyomi: "Laura and have developed a system that we call 'regional reps,' and that basically means that you know, when you go to said city, you have a girl that you see in that city every time and that becomes your regional rep for that area. I think we're doing pretty well with the system, and the band is gonna continue to work hard to find reps in all areas of the country."
Here's Washington D.C.'s Regional Rep:
Kiyomi, mistress of tact, stops her cuddle session short with an "I gotta call my girlfriend," skulking outside for another adult conversation with her not-girlfriend. Luckily for all of us, a camera crew happens to be at Ali's pad circa this phone call.
Kiyomi: "What's been going on with you?"
Ali: "Nothing really."
Kiyomi: "How are you feeling about me being away?"
Ali: "I just miss you and I wanna see you."
Kiyomi: "I miss you too. Have you been good?"
Ali: "I'm always good."
Speaking of balls, Kiyomi interviews that she can't trust Ali 'cause last time she went On Tour, Ali was "kinda angry" and slept with one of Kiyomi's friends.
Kiyomi: "And I'm glad, that's good. I'm trying to trust you."
Ali: "How do I trust you?"
Kiyomi: [silence] "Hmmm. Well…"
Ali: "I just don't, right?"
Kiyomi: "Okay, I gotta go. I'll talk to you later."
I hope we're all proud of ourselves for this.

Pages: 1 2 3See entire article on one page