Washington, DC was excited for Phase One Dupont to open. And when it did, it was like a big girl-on-girl riot in the streets. On 22 & P Streets, to be specific.
The grand opening was rung in with drag queens, lesbians and other cool women probably into making out with ladies, and even a handful of friendly men. There was lesbian porn playing on television screens, two back rooms, all pink everything, lots of shiny hair, and lots of girls in line for the bathroom. So pretty much this:
But Phase One Dupont, and the Phase One family in general, are more than great places to meet chicks in good clothes and potentially also in a coat of gelatin. They're important. They're markers of lesbian history. And this club is a big, huge, sign that reads: "there are women in this world, you know." And now, we have a place.
I was at the opening with my lesbros, and there was also this fabulous lady Keena there who is of course a devout Straddler. I saw her when I first walked in, which was a relief since telling someone to meet you in a place with like hundreds of other women turns out to be hard to pull off, even with hair like mine.
Keena and I want to make sure you all understand exactly what happened at Phase One Dupont during its opening night. So, here's how it went. And here's what it means.
Keena
The night finally came: Phase One Dupont was opening, everyone was super duper excited and every lesbian in DC took quick glance at the Facebook invite and saw that close to 650 girls were going to the party — SIXHUDREDANDFIFTYYOUGUYS! – and eyeliner and outfit selection became crucial.
I wanted to get there early, in anticipation of the flood of lesbians that would quickly overwhelm the doors. My friends and I were aiming to get there at 9 PM, which meant 9:45 PM gay time. The line was already long. I struck up a conversation with a couple who had been together for 27 years and never went out  except for this one night, when they wanted to celebrate this historic club opening with other ladies. And they wanted to know what website I was there for, so I wrote it on one of their hands. (Ladies, if you're reading this, I hope you had a most excellent night. You deserve it.)
Eventually I got in, and, huge surprise, knew everyone there! Everyone's ex's ex's ex was there, as well as their ex make-out buddies and ex awkward-stare-across-the-bar people, and everyone whose profile they'd ever visited on OKCupid. But instead of being weird it became a thing where everyone just hugged and said "Let's go get a vodka drink!" (Side note: the bars were cash-only, which was a bit of a problem. Every Phase One thus far has this problem.) There were streamers everywhere, big disco balls and kick-ass music. As the night picked up more and more and MORE girls crowded into the club. I have no problem believing there were over 600 girls there.
But there were also a lot of boys there. Angela, one of Phase's co-owners, said it was great — said that now ladies could finally say, "come join me at my club instead of me joining you at yours," even to their gay boyfriends. But when I went to visit the venue before it opened, the first thing someone said was, "make sure to mention in your write-up that we will have boys' nights too," which seemed like an odd way to promote the "largest lesbian club on the East Coast." Can a sister get a little all-girl love over here?
I foresee the new Phase starting a positive feedback cycle of girl-on-girl events attended by girls who want more events, who get more events, until all of a sudden it's like a giant glitterbomb went off over Dupont Circle and we're all happier than kittens in a field of flowers. And I feel like we're ready for that. Right?
Carmen
I put on this see-through (okay, fine, sheer) blouse — very Natalie Portman a la Hotel Chevalier. I wore blue jeggings and 5-inch platform heels, in nude. I took these photos before I left:

For me, going to the opening of Phase One Dupont was both amazing and bewildering. I've been in the building before, although I think I'm going to begin populating it more often than I used to. When Phase One was still Apex, boys ran this city. I came to American University and it was the first place I went, this big club with mirrors on the wall and all these skinny white boys dancing shirtless (also there were go-go boys, but all boys at Apex were go-go boys). I went to Apex a smaller, straighter version of myself with great bangs. Just me and the boys. (And also my friend Amanda who is still the best.)
This is me at Apex with my old hair in my old life:
Phase One Dupont filled Apex's place by painting the black cinderblock walls pink and decking everything out with more lights and more women. The bartenders at Phase are women. The patrons at Phase are women. There were so many women inside the place that I could hardly comprehend it. People kept touching my hair, and I'd turn around and their girlfriends would be touching my hair, too. I also met this really nice girl in line for the bathroom. In the end, I was seen stumbling around in those Vera Wang pumps singing "Love on Top" like it was still a song relevant to my life. Y'know, I was drunk enough to forget some of my problems at Phase, and now in retrospect it feels like a dream.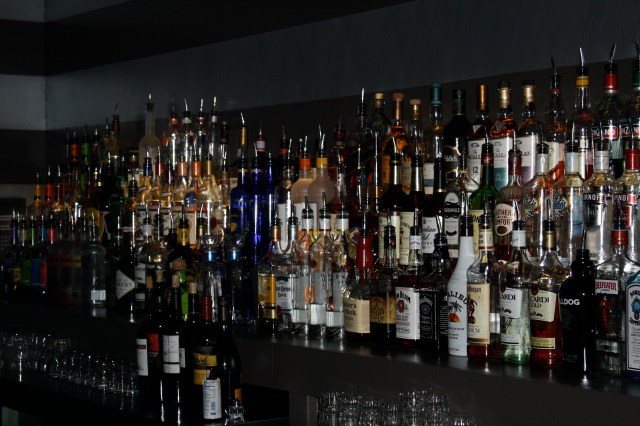 Walking into what used to be Apex and seeing all of these women working and dancing and working it while they were dancing was unreal. I stood in the center of a place where I used to be a visitor — a woman in a place for men — and suddenly it was my place, for people like me, for people who liked people like me. Finally I was home. Finally women like me had a home at 11 PM, 12 AM, 1 AM, 2 AM Thursday and  Friday and Saturday nights. Finally women had a big place in the biggest gayborhood of Washington, DC.
600 women in the same room is more than a dream come true and potentially the fodder of your next late-night dream. 600 women in the same room in the same place, suddenly all together instead of all spread apart, suddenly waiting in line to even fit inside of a space, suddenly in a formidable group, suddenly so big and invincible – that's power. To call it "history" is lame and makes me feel like a politician, even though that's what it is. Finally women have a girl-on-girl nightclub in Washington, DC — the only one. That's history. 600 women showed up. That's history. But instead, all I can say is that it feels right.
I came to American University in 2008 and I was straight and I was friends with these gay men and someone told us to go to this place called Apex and we went. Now I was 21 and I was standing in the middle of a big and invincible group of women and I knew enough about myself to feel like maybe it was the kind of space where someone like me belonged. Me and 600 women, after all, is a deal I could never refuse.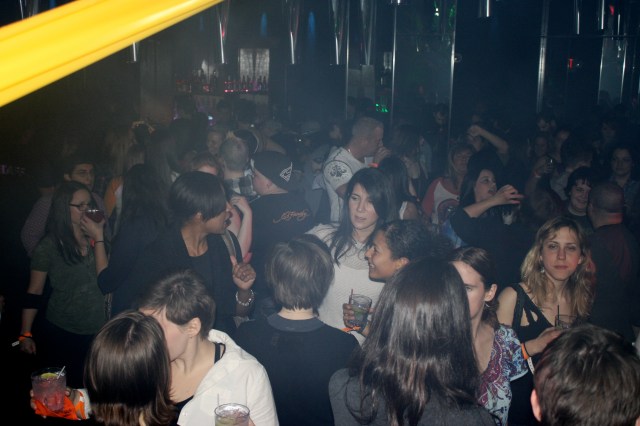 Women who like women in Washington, DC should be proud of Phase One's owners for making this venture and making all of this finally happen. I don't know if we could all produce a card big or glittery enough to hold in all of the gratitude I want to pack in the envelope. Phase One Dupont's opening was more than a success – it was a lesbian theme park, complete with sexy bartenders and girls with tattoos. And hopefully, the DC ladies will keep coming back for more.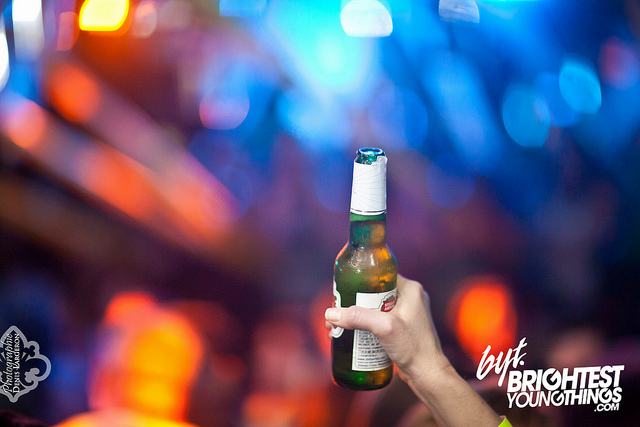 All photos not credited to BYT / of Carmen's Tumblr and past are by Keena!