Hey Autostraddle, I thought we should talk about true and everlasting love. Oops, I mean random hook ups. As an overly emotional queer, I sometimes get those two things mixed up.
So, do you guys do the random hook up thing? Do you pick chicks up and go home with them? I don't. I'm not good at it. Despite what you may think about my awesomeness, I don't have enough confidence to just stroll up to chicks and make it happen. (Maybe part of my problem is that I think of it as "strolling up to chicks and making it happen.") Usually, if I see someone I like, what I'll do is, I'll use my awkward charm to slowly make her love me over the course of many weeks. Then, only after I'm certain she really likes me, will I make my move. Later, after I'm sure she really really likes me, I'll freak out and become emotionally unavailable. Hello, ladies!
A few weeks ago, though, I found myself feeling unusually confident and in the mood to hook up. It probably helped that I was actively looking for distractions and wearing a very dapper vest. I was ready to try something new, not to be such a lesbian with a million feelings about everything. I just wanted to have some meaningless sex with a pretty stranger.
I'll cut to the chase here. I ended up back at a girl's place at 4:00 a.m. Despite the fact that random hook ups are not my forte¹, I was pretty sure it was on. People only go back to each others' houses at 4:00 in the morning if there's going to be sex, right? Of course, it was also possible it could just end in frustrating lesbian foreplay. You know what I mean, just hours of drinking tea, reading tarot cards, and learning each other's moon signs. I was hoping for sex.
She started clearing stuff out of her bed, which I took as a good sign. At the time, I conveniently overlooked the fact that she had to clear stuff out of her bed at all. Who keeps stuff in their bed? I mean, I do². But I wouldn't want to hook up with me.
She came out of the bedroom holding a hammer. Because I'm a comic, I said, "Are you threatening me with a hammer? I hardly even know you and it looks like you're threatening me with a hammer." She laughed, and I mentally gave myself a point for being funny and charming. "That worked," I thought. "I'm gonna take this joke to the next level." I went into the kitchen to get a knife.
The thing is, guys, because it was a joke, I couldn't just get a regular knife. I had to pick out the biggest, scariest-looking knife in the kitchen, because that knife is the funniest knife. The regular knife or the steak knife, those knives aren't punchlines. Those knives are non-committal knives. I don't know a lot about prop comedy, but I know this. So, I came back into the hallway, gripping a gigantic knife. Then, I stared menacingly at the girl.
Now, in my mind (and maybe I should mention that I was high), I thought it would be hilarious. I think my best case scenario was that she'd see the knife and be like, "Are you threatening me with a knife?" and then we'd laugh and make out and get married. I'm not really sure how these things work, but I thought it was going somewhere good. The problem is, she didn't see the knife at first. Ten seconds went by, then twenty, then thirty, then forty, and I very quickly switched from being a cute and funny potential one night stand to a genuine creep, standing in a pretty girl's hallway, staring at her and holding a knife.
"Um so…I was trying to make a joke," I confessed in a small voice, indicating the knife. "Because of the hammer, so I got a knife, and…" It was a humiliating to have to explain the so-called joke. In an instant, I lost any of the cool I thought I had. I was a weirdo, and we were totally not on the same wavelength at all. She was probably going to kick me out. No, she was probably going to call the police. I was going to jail. I was definitely going to jail. I was going to rot away in a cold and lonely cell for the rest of my life, forced to eat all sorts of extremely non-vegan food and play cards with women called "Barb" and "Rats."
But then she said, "Oh, that's funny! You know what would be funnier, though? You should throw the knife."
Guys, I'm going to share something with you. Now, I don't think this is necessarily a good thing, and I'm not proud of it, but it's true. If a pretty girl tells me to do something, I do it. If the pretty girl seems slightly crazy, or impulsive, I'm that much more into it. (It's all I can do right now not to make a Lindsay Lohan reference.) The second she told me to throw the knife, it's as though there was a little chihuahua in my brain, desperate to prove itself a big dog, jumping up and down, going, "Yeah, I'll throw the knife. You want me to throw the knife? I can throw a knife. I love throwing knives. All I do is throw knives. I don't give a shit. I've already proven myself to be the type of person who brings a knife to a hammer fight. You want me to throw the knife? I will throw the knife."
And I did. I squeezed the handle, raised my arm, and plunged that fucker directly into the wooden floor. It was beautiful. It was like I'd been throwing knives my whole life. When it stuck, the handle moved back and forth, mesmerizing us both. If it could have made a noise it would have sounded like "boing-oing-oing" or maybe a softly whispered "Someone's getting laid tonight." Time stopped. Worlds collided. She looked at the handle, I looked at the handle, and we fell in love.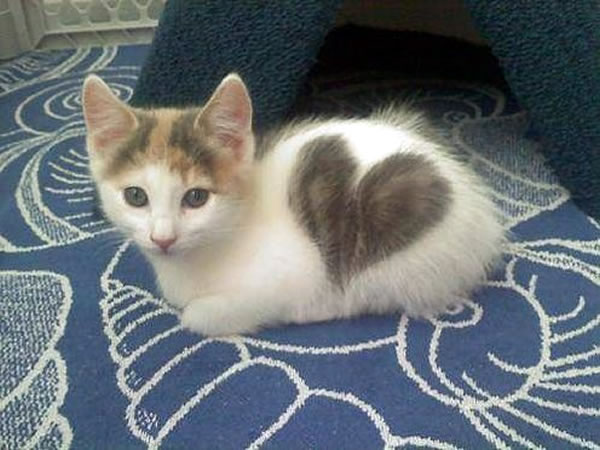 Or at least I thought we did. I mean, I don't know if you guys are into, like, "boundaries" in your relationships or whatever, but the fact that we had gone to her house for some kind of a one night stand and we were now throwing knives in the house was amazing to me. Here was someone equally impulsive, willing to take ridiculous risks and with a similarly warped sense of humor. In my hazy 4 a.m. mind, I thought for a minute she might be my actual soulmate. It was love at first knife.
Now, I don't have enough time to let you in on my entire thought process in the course of this evening, but trust that I want to, Autostraddle. I'm a lesbian, and a particularly wordy one at that. I feel like I'm letting you down somehow if I don't at least attempt to articulate every nuance of every thought of every feeling I've ever had about everything. But let's just say, after this knife-throwing incident, I was feeling pretty pleased with myself. There was a moment when my coolness was in jeopardy, but not now. Here I was, a super cool and dangerous somewhat mysterious stranger planning my next incredibly smooth move. What could possibly go wrong?
Um. A lot, it turns out.
See, she forgot that we had left the knife there (despite the fact that we kept walking by it, like, "Oh, that was so funny!") and later went running down the hallway (I'd like to think because she was so eager to get to the sex part of the night with me). She kicked the knife, almost lost a huge chunk of her big toe, fractured the bone and ended up needing five stitches. The night went from sexy to CSI scene in an instant.
Despite my best intentions, I aimed for a one night stand and ended up with another meaningful lesbian connection. I thought I was in the mood to have some insignificant sex, but what I got instead was trauma-bonding and a trip to the ER that lasted until 9 a.m.
Actually, I recommend it. Next time you want to hook up with a girl, if you think you might really like her, try stabbing her in the foot. If you can still get her number after that, you're on to something. And the next thing you know, you'll be learning each other's moon signs.
I'll invite you guys to the wedding.
¹ I attempted one in 1999. Instead of a one night stand, we had an on-going, long-distance affair-type thing for nearly two years.
² Mostly balled-up little sock bombs, pajama pants, and books. Oh, and if I have my period, a box of tissues and cookie crumbs.