Have you heard? Today will absolutely be terrible, but it has one small thing going for it: Portrait of a Lady on Fire is now viewable on your Hulu account! With The L Word off Netflix and so many other queer shows streaming on Hulu, you might be wondering, what other lesbian, bisexual and otherwise queer movies are on Hulu? More specifically: where can I see two women stare longingly into each other's eyeballs????? Well good news we have you covered.
---
Portrait of a Lady On Fire
#7 on our 200 Best Lesbian Movies List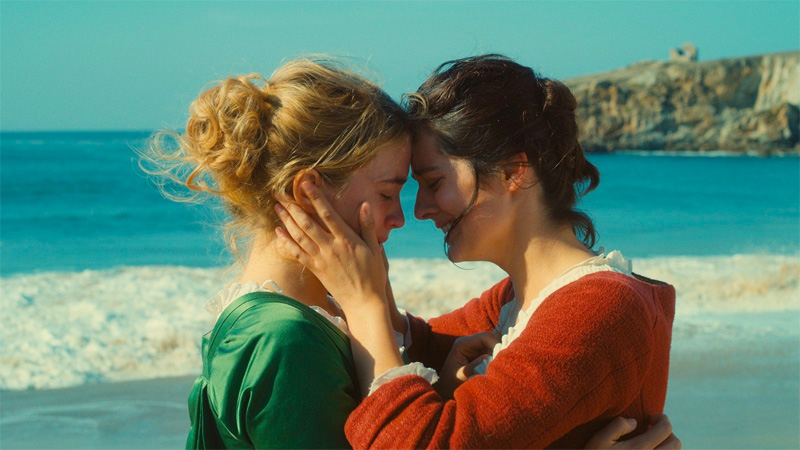 The invention of lesbian cinema is a project as old as cinema itself," wrote Drew Gregory in her review. "But every once in a while there is a work of art so specific, so complex, so new in its oldness and old in its newness, that it moves the craft, our craft, to another level of seeing."
Professor Marsden and the Wonder Women
#14 on our 200 Best Lesbian Movies List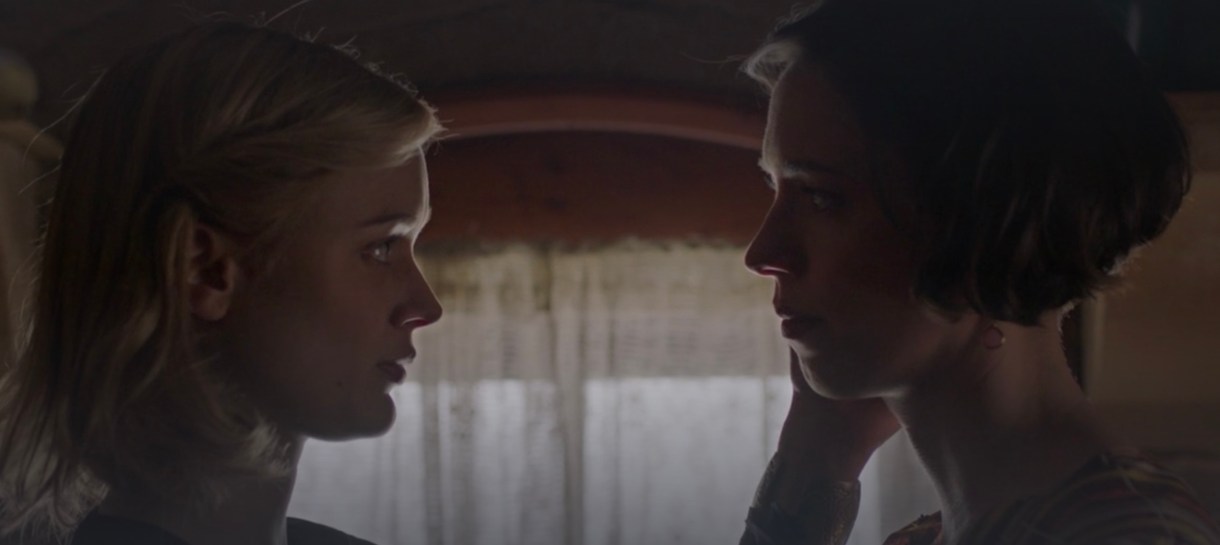 "Writer/director/longtime lesbian favorite Angela Robinson did a really subversive thing with the most talked-about period film of the fall of 2017," writes Heather Hogan of one of my most favorite lesbian movies of all time. "She brought an ardent screenplay, a soaring score, and unapologetically gauzy sunlight to bear on the story of the man, his wife, and their lover who created the most iconic female superhero of all time in the hopes that she would prepare the world for matriarchal rule — with a healthy side of bondage.
The Girl King
Did not rank on our 200 Best Lesbian Movies List
Queen Kristina of Sweden, who was crowned at the age of six, will not abide the conservative ideals of her culture, especially when she falls in love with a woman. Solidly mediocre.
Liz in September
#197 on our 200 Best Lesbian Movies List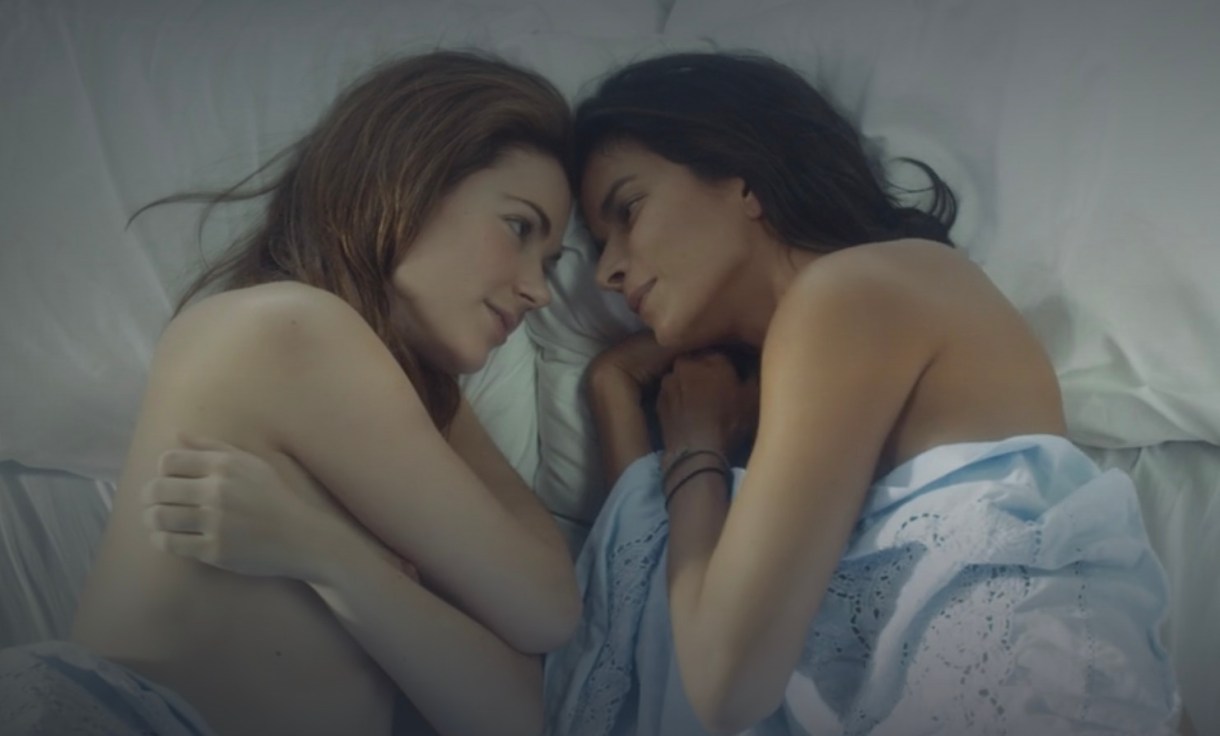 It's not great, this film about a straight girl who stays at a lesbian beach resort and ends up getting seduced by the resident Lothario. "This film has so much potential to be, if not fun, at least not an unending pit of despair," Erin wrote of it at the precise moment it became clear it would remain an unending put of despair. "Now we're in an underwater world of existential reeling."
Booksmart
#47 on our 200 Best Lesbian Movies List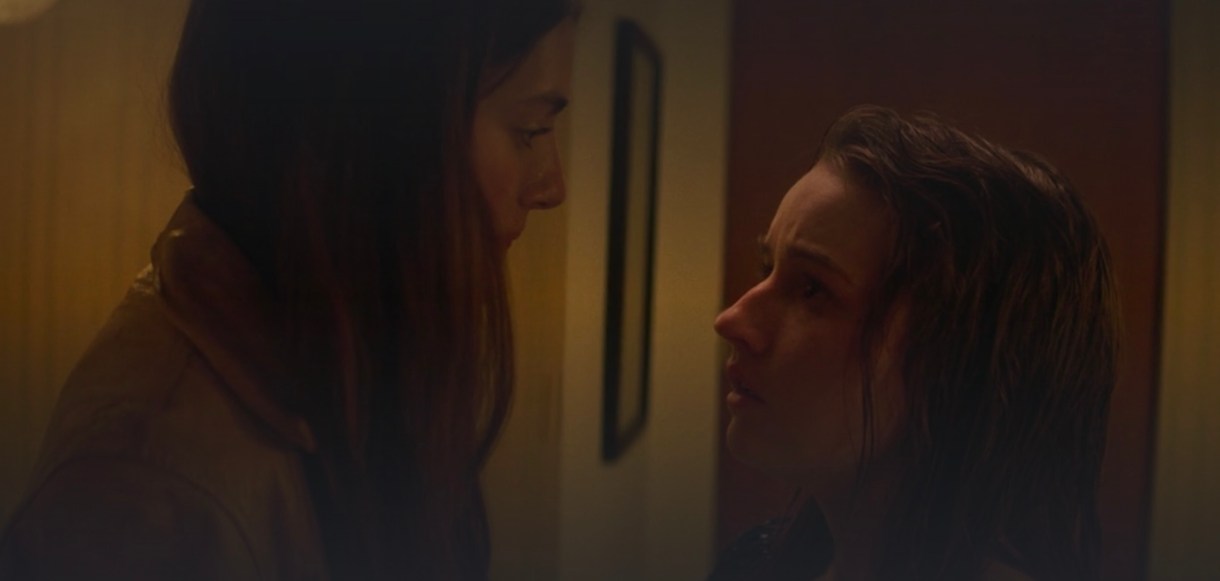 "Have you seen Booksmart?" Is a question a lot of lesbians were asking each other last summer. Everybody really enjoyed this film, produced by Olivia Wilde, about two best friends, Molly (played by queer actress Bernie Feldstein and Amy (lesbian) who discover that the kids who devoted themselves to studying throughout high school only to discover that the kids who also had social lives ALSO got into exclusive colleges and so they decide to get all of their socializing in on one night. "Every joke lands, even a running character gag that could have easily become grating in less skilled hands," writes Heather Hogan. "The stakes become clear, the conflict is heartbreaking, and gosh is the resolution ever earned."
Princess Cyd
#31 on our 200 Best Lesbian Movies List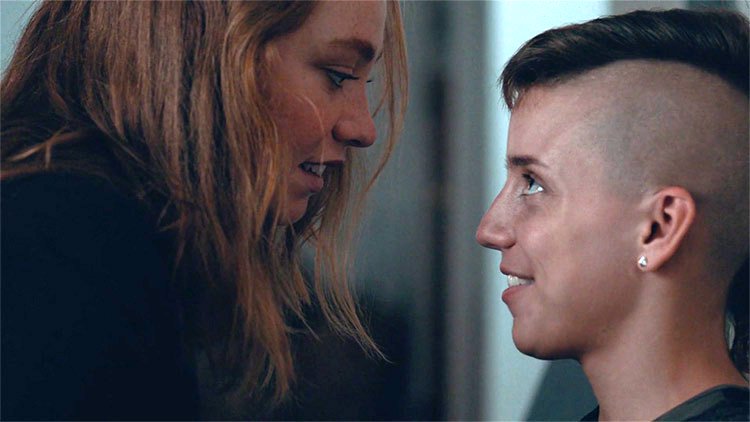 Heather called this the most hopeful queer film of 2017, and it made plenty of mainstream magazines' best-of lists too. It hits all your coming-of-age hotspots about first queer love and sexual discovery. What's especially refreshing about this one is that there's no hand-wringing from anyone about their sexuality and every woman with a major part comes away from their summer together more content and connected. Plus, our very own Malic White is in it!
The First Girl I Loved
#116 on our 200 Best Lesbian Movies List
"First Girl I Loved is earnest and awkward, hilarious and touching," wrote Mey in her review. "While it doesn't quite reach the level it aspires to, it's still a huge step forward from the sad or just plain bad stories we're used to seeing on the silver screen."
Vita & Virginia
#177 on our 200 Best Lesbian Movies List
We all love Vita and Virginia and also, they loved each otherr. I asked Drew if this movie was good and she said "no, but it wasn't bad. It's very fine."
Desert Hearts
#4 on our 200 Best Lesbian Movies List
Based on the classic novel by Jane Rule, this understated drama is the story of straightlaced Columbia professor and divorcee Vivian, who escapes her life and ends up falling for cowgirl Cay. It was a big deal when it came out and — surprise! — it holds up.
A.W.O.L
#127 on our 200 Best Lesbian Movies List
"Talking about class can be ugly," wrote Sarah Fonseca in her glowing review of AWOL, a love story set in a rarely-portrayed rural landscape and confronts new conversations issues of class, race and gender. "Yet as AWOL asserts, when you dare to comment, sometimes it frees up room for beauty to unfurl."
All About E
Did not rank on our 200 Best Lesbian Movies List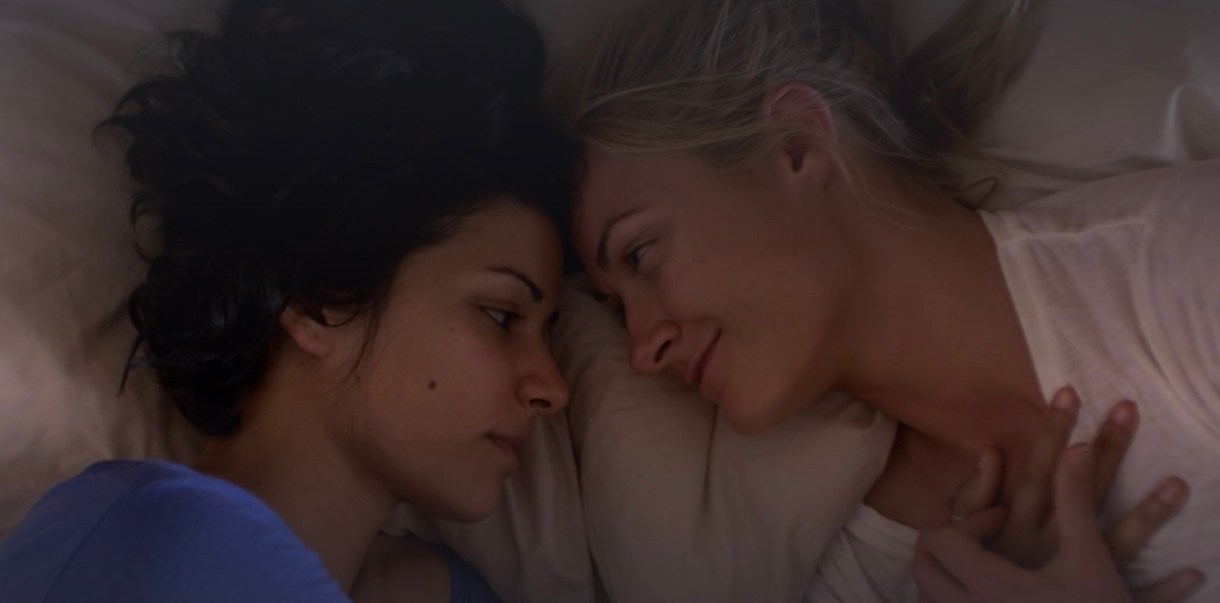 An Australian film that dares to ask, "Can E keep the money, conquer her demons, AND get the girl?" More importantly: why are there so many men going through a sort of random plot about men who are mad at other men instead of it being a long and romantic meditation on the face of Mandahla Rose??!!? Someone paint her picture!!
Anchor and Hope
Did not rank on our 200 Best Lesbian Movies List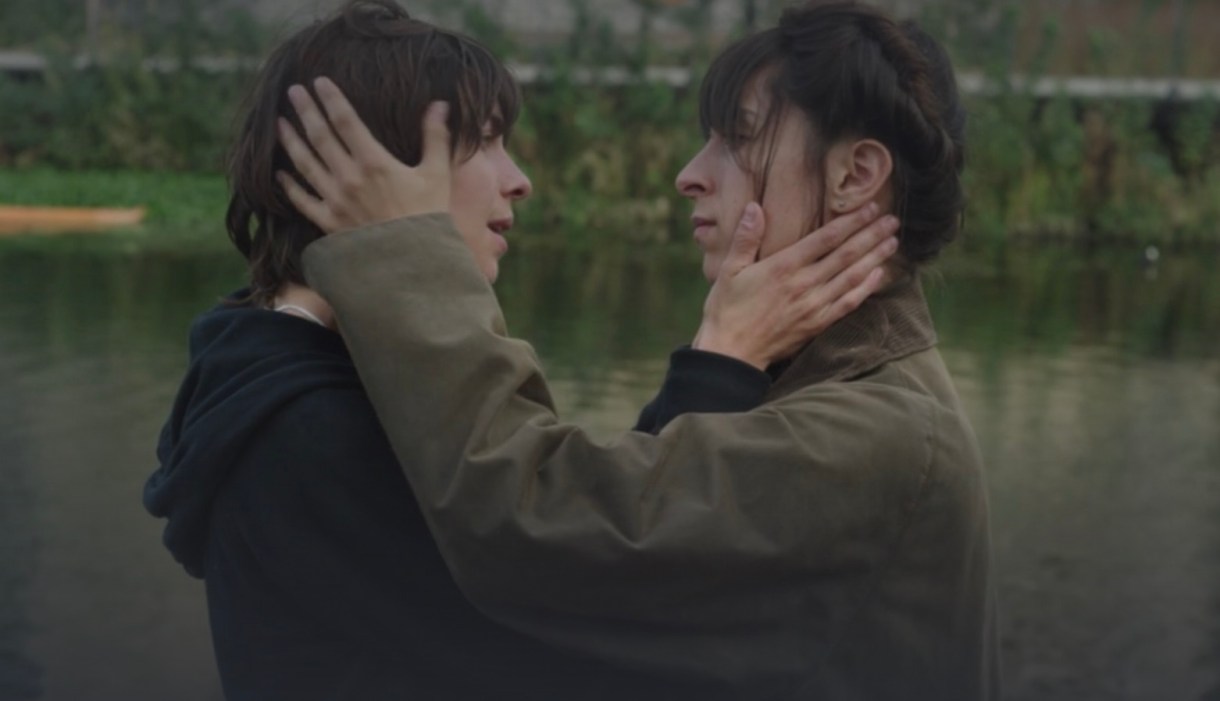 Eva and Kat have lesbian names and live on a boat until Eva decides she wants to have a baby, but Kat is like, "what why I love our bohemian lifestyle" and then Kat's BFF comes to visit they're like, maybe he could be the father??? There's a sex scene in the first ten minutes. Has anybody seen this?
Adam
#104 on our 200 Best Lesbian Movies List
Trans director Rhys Ernst headed up this adaptation of the book by Ariel Schrag — an adaptation which included adjusting the book's most notoriously offensive inclusions. The premise of the story sounds unpleasant — a cis guy visits his queer sister for the summer and is mistaken for trans guy and just runs with it. Adam will bring you right back to 2006, in all its problematic messy glory. It also includes a trans woman dating a cis woman, something we rarely get to see in movies or television! Leo Sheng (The L Word: Generation Q) co-stars in a cast that also features cameos by faves like MJ Rodriguez, Theo Germaine and Julia Weldon.
Margarita With a Straw
#110 on our 200 Best Lesbian Movies List
"Yes, this is a 'disabled person discovers their sexuality' movie, but Laila is never healed (literally or figuratively) by that discovery," wrote Carrie Wade in her review of Margarita With a Straw, a love story between two disabled women of color, "presented without sensationalism or pandering."
The Color Purple
This film adaptation of the Alice Walker novel does not contain that book's explicit romantic relationship between Celie and Shug. In 2011, Steven Spielberg told Entertainment Weekly that he was "the wrong director to acquit some of the more sexually honest encounters between Shug and Celie" in the film, but that he "basically took something that was extremely erotic and very intentional, and I reduced it to a simple kiss," in hopes of a PG-13 rating. However, the groundbreaking blockbuster film remains worth watching.