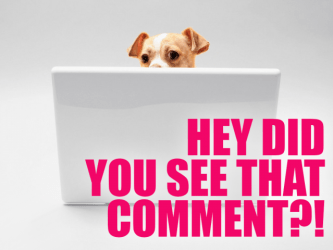 Hello, dolly. Are you ready for the weekend? I'll tell you what I'm not ready for: another episode of The Real L Word. Riese took one for the team and recapped episode one for us last week and Francine was June's Calendar girl. We also talked about othersummer TV shows Laneia and Sarah F. P*lmer counted down their most-anticipated acts at Bonnaroo. Crystal visited the UAE, Annika and Sebastian answered your trans* questions, and I learned how to say Annika's name the right way! Last week, we gave away a copy of Leah Dietrich's thxthxthx and this week we've got Le Tigre's "Who Took the Bomp" so enter now. Don't forget to take our 2011 reader survey; we need all the multiple-choice love we can get! Merci, gracias, and shukran now let's get on to the good stuff.
ASS Group of the Week: MIXTAPE CLUB

Do you like mixtapes? Do you want to exchange mixtapes with other Autostraddlers? OF COURSE YOU DO. This group, started by scranton and TheVegetarian, is definitely relevant to your interests. It looks like there hasn't been a successful exchange yet due to the newness of the group, maybe you could get the ball rolling?
p.s. DIY CD sleeves are still a thing.
---
On 2011 MTV Movie Awards Celebrate Twilight, Pseudo-Gayness and Also, Twilight:
The Because Visibility Matters Award to Lizz: "I wish they had allowed kstew and Bieber to kiss. I think it would have been a really important moment for lesbian viability in the media."
On Philosopher Unsure If The True Self Is Gay:
The Your Philosophical Quandaries: Solved Award to novastar: "Haven't you heard? It's definitely the chicken. Hens produce a protein in their ovaries necessary for the formation of eggshells."
On Summer 2011 TV Preview: Five Shows These Homos Will Be Watching:
The And His Name Shall Be Frances Award to Sally: "I cannot see The Glee Project working. Some of them look like actual young people.
Going by the standard parameters of American teen casting (i.e. teens must be played by 40-year-olds), I can only conclude that the winner will play the role of Quinn's baby."
On Ontario Catholic School Bans Rainbows. Yup. Rainbows! They Banned RAINBOWS.:
The Old Testament Award to yodelmachine: "i guess they won't be talking about the covenant at the end of noah's flood, ever"
The A.C.R.O.N.Y.M. Award to magiclovemuffin: "The GSA should start a new club dedicated to the weather and earth sciences. Name the club Geology and Aerology, Yay! (Aerology is a fancy word that includes meteorology and atmospheric sciences.) The acronym just so happens to be GAYS. Then, make your club's logo a giant-ass rainbow and two raindrops with lipstick and long eyelashes(two female raindrops) hugging. Make the club's theme song "It's Raining Men." LET'S SEE THEM STOP THAT CLUB."
On The Real L Word Recap: Episode 201 – Fresh Start Body Parts:
The Spread the Word Award to Lauren: "Not to worry autostraddle. I told everyone I watched it with that the photoshoot was all Robin Roemer and for Autostraddle.
So like, my girlfriend is well informed now."