Welcome back to Glee, the only show on television that thinks it's okay to go an entire episode without even mentioning major characters. This week the Gleesters take on super heros!
We open on the spandexed halls of McKinley High where for no apparent reason whatsoever the Super Hero Club is the hottest new thing. The club meeting is called to order and the mildly confusing Not The X-Men are roll-called.
So that's a thing. While I love superheroes as much as the next former Anime Club president, I'm wondering just one thing. Where the hell is Unique? Seriously? Not one person mentions her the entire episode. Was it just too hard to give Unique a rehashed Wonder Woman/Emma Frost like everyone else?
The Whitey Tighty Wonder Squad distresses over the latest evil plot at McKinley: someone has stolen the New Direction's National's Trophy! Dun Dun Dunnnnn. Sitting in the trophy's former spot of glory is a laptop with a secret message from the Warblers saying, "Come and get it motherfuckers."
Oh. Also I put all the screencaps in comic sans this week for lolz because of the superhero theme.
Over at the Hallway Lockers set, it's more of the Newsies reunion. Jake wants Marley, Marley wants Jake, Ryder wants Marley, Marley wants Ryder. Ryder and Jake fight, blah blah blah.
Who breaks up the fight? It's none other than the most terrifying combo super villan of all. Mr. Finn Schuester.
That's right, our least favorite kid is now dressing like our least favorite teacher. Everything is terrible I wish this were a dream I could wake up from. We join the vested potato in the choir room where he announces that this year's theme for regionals will be Foreign! Singing Foreigner songs dressed as super racists representations of people throughout the world.
For a brief moment I was worried I was going to have to actually want this shitshow go down. Nope! The students revolt! Don't worry though, this episode is enough of a shitshow on its own.
Starsweep to Prepland where Blaine scopes out the Warblers' hot asses. We all think the Big Bad is going to be Sebastian, but alas, this wolf has turned puppy dog. He's turned over a new leaf of sugar and spice and everything nice. Maybe this means he and Blaine will be able to play footsie with their mouths, if you know what I mean.
Instead, the Big Bad is some bro named Hunter Clarington.
So obviously I'm instantly disinterested in him. Unfortunately, you know he means Glee Club business because he was in this really important iCarly music video.
Hunter convinces Blaine to go back to his roots and try on a Dalton blazer and sing "Dark Side," a Kelly Clarkson song like old times. It was basically like every other cookie cutter Warblers song that didn't include Blaine and Kurt romantically serenading each other. Also, Kelly, I love you but please please hire better songwriters. You have a killer voice but clearly a failing management team.
Meanwhile, Coach Bieste explains to Finn that dressing up as a super hero is cool, makes sense and is definitely totally absolutely appropriate for a teacher to do.
She also choose BM as her super hero initials which was… short sighted unless her super power is keeping things really really regular. Actually, that seems like a somewhat important superpower. She's also from the planet Testotregen which I wish was real because I just feel like I would get laid there a ton.
Startsweep to the next day, where Finn is seen dressing up as his alter ego The Almighty Teen Cucumber. A superhero with the talent and charisma of a giant dressed up cucumber. Oh yeah, and "uniting glee clubs." Vomit vomit vomit. Barf barf barf. He announces that even though every single member of the New Directions went most of high school hating Rachel, the New New Directions will only succeed if everyone loves everyone.
Finn decides that instead of practicing for sectionals, which is in a week, the New Directions can just make something up on the bus or back stage. Their time is better spent watching kids who don't get along work out their differences through song. So Psycho Quinn is with Marley and Baby Puck is with Ryder.
Post Glee Club class thing, Psycho Quinn tells Marley they're singing Holding Out For a Hero and she'll be dressing as Femme Fatale "because it means kill women in French." Cue the laugh track.
Similarly Jake and Ryder decide they both want to be the hip new superhero Mega Stud. A name which is Super Lame when give the opportunity to go around as the Lone Ryder and Pucker-Punch. Seriously boys that only took me three minutes to come up with. Try harder.
They challenge each other which magically transports them to a musical sequence in which they play Republican and Democratic candidates debating. Just kidding they're both Clark Kent because they're both singing R.E.M.'s "Superman."
I liked it. Don't judge me, I'm a sheep and I'm still enjoying this thing where Glee Project kid can sing.
Oh right but then mid-song PuckerMan punches the Lone Ryder for no apparent reason and they fight more aggressively than when Finn and Puck fought over that whole Puck Got Finn's Girlfriend Pregnant thing. You know, back when we had actual tangible reasons for characters to hate each other instead of just partially explained half-reasons like, "You know, girls and stuff." As soon as they start fighting Finn just starts flailing like a slinky cucumber. There is, at least, a pretty spectacular moment where Jake's capes flies in the wind as he tackles Ryder.
Finn decides that the two's entirely irrational fist fight shouldn't result in disciplinary action, instead they just have to admit they're "kryptonite" to each other. Like talk about their feelings and shit. Not right at that moment because Finn wouldn't want to be there or anything, but like, um, at another time. You know? This sounds a lot like when teachers force kids to go to peer mediation. Except Finn isn't a teacher and this isn't peer mediated. So actually this is just the 19 year old leader of a group forcing two 15 year old members of said group to do something to continue participating. Like hazing but with less peanut butter and more feelings. Feelings Hazing.
Starsweep to the choir room where Finn tries to negotiate another issue he has no business meddling in. Blaine is thinking about leaving McKinley. That's right, Blaine is considering going back to Dalton and joining the Warblers. Which is supposed to be… a bad thing?
I get that we're on team New Directions and that the Warblers are supposed to be the enemy, but why on earth shouldn't Blaine go back to Dalton Academy? It was made clear upon Blaine's appearance that he could afford to go to private school, and in reality it was probably a dumb move to transfer schools for his boyfriend. Like a really dumb move. Maybe Blaine should finish out his senior year in a school where the arts aren't constantly in distress. Plus Dalton has that great zero tolerance policy on bullying. Not to mention the fact that Blaine seemed to have plenty of friends at Dalton. Also, where are Blaine's parents on this one? I feel like this is a major family decision. Maybe Blaine just lives alone in a boxcar solving mysteries.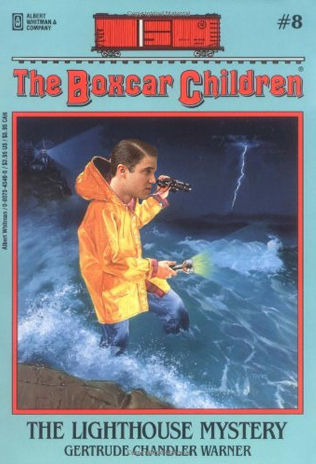 On that note, it's time for a page break.
Pages: 1 2See entire article on one page