Starsweep back to McKinley where we check in on Psycho Quinn and Marley. Turns out Marley isn't comfortable wearing a clingy spandex costume because she's as self conscious as approximately every other high school girl in the country. Psycho Quinn asks her point blank if she's still making herself vomit. Oh, did I say point blank? Actually Psycho Quinn has developed a series of bizarre euphemisms that are actually grosser sounding than putting it plainly. As it turns out, Marley's been throwing up all week, and Psycho Quinn is just thrilled. Also, I hate to be nit-picky, but last episode Psycho Quinn said she would only throw up if she had "the fat gene," but this week she seems to be implying that she does all the time.
I really really don't want to get into a long drawn out essay about eating disorders/body image/The Media. I will say that what I hate about this storyline is that Glee is pushing the idea that a "classic" way eating disorders form is by one mean girl telling another girl she's fat and should lose weight and throw up. While I'm sure that happens, with so many young women forming eating disorders in secret and solitude, and for reasons that are more complicated than just wanting to look attractive, I imagine that would have made for a more powerful narrative.
Also Kitty is the least believable character of all time.
Jockstrapsweep to the men's locker room where Trouty Mouth Bane is facilitating the Ryder And Jake Get Real Session.
Instead of doing the socially acceptable thing and hemming and hawing over the dumbness of the assignment ultimately resulting in their bonding, the two go for it. Well kind of. At first Jake just brings a note with his feelings written out. Lameo. Ryder forces Jake to talk about his feelings out loud, at which point Jake admits feeling like an outsider because he's "half-black, half-white, half-Jewish." Fraction arithmetic aside, we already knew this and probably so did Ryder since he's been at the school for more than forty-five minutes. Ryder in turn admits he couldn't read Jake's note. I wonder if Jake saw that one coming, because I sure did. Glee hasn't exactly been subtle with the "I study all the time but nothing works wahhhhhh."
Dreamsweep to the bathroom where Kitty looks pretty smokin' in her all black catsuit. She tells Marley that she shouldn't be shy and is also smokin' hot. Everyone everywhere is smokin' hot. Unless they're actually smoking because that shit kills you. More importantly, Kitty, what the deuce is your angle? Are you just trying to give as many mixed signals as possible in hopes that eventually the two of you will sing "Landslide" with Gwyneth Paltrow? Also why does a character named Femme Fatale have cat ears on? And no, it's not lost on me that Kitty has basically dressed as a super-villain. Wasn't she a devout Christian like two episodes ago?
On the bright side, the two girls perform "Holding Out For a Hero," which is great news because I love that song so hard. Like so hard. I wish I could go back in time and film myself at age 15 singing that song along with a mix CD in my bedroom just to prove to you how much I loved it.
Anywhoo the whole sequence is pretty adorbs in that between the mismatching costumes and the choreography mainly consisting of running around it sort of felt high schooly. In a good way.
Unfortunately this adorable display of fake friendship is interrupted by a long drawn out Finnsplation of how Blaine has left for Dalton. They all keep calling it "The Dark Side" which is annoying since everyone knows that's a Star Wars reference not a superhero reference. Details, guys. Details.
Timewarp to the next day where Jake confronts The Almighty Teen Cucumber about what Ryder told him. Somehow Jake has picked up on the possibility of Ryder having a learning disability despite it being missed by basically every adult in his life. Yup, even the whole host of teachers who didn't bother to question why Ryder might have failed out of his last school. So Ryder does some learning testing.
Lo and behold Ryder is dyslexic which P.S. Riese totally called. Sometimes it bothers me that every kid diagnosed with a learning disability on TV gets diagnosed with dyslexia. All I'm saying is we just don't hear much on TV about visual, perceptual or fine motor disabilities. So Ryder has a moderately tear-jerking moment where he fawns all over Finn where he talks about feeling secretly dumb his whole life.
I'm not going to pretend I can't relate, I was almost 21 before anyone thought to give me a learning eval. But the part I'm having trouble swallowing is that Ryder isn't some kid working all night to eek by with B's, never telling anyone. He's failing classes who literally tells every potato-headed faux-teacher who will listen that all he does is study. I'm not saying there aren't kids like that who just get pegged as lazy, I'm just saying Glee could have built this one up slower. See, that's the problem right there. Glee doesn't know how to slow play it anymore. Just think of how long they built up to Santana and Brittany being together. Karofsky was in plenty of first and second season episodes before revealing his feelings to Kurt in the sixth episode of the second season. Even Rachel's investigatory trip to the plastic surgeon had more build-up.
You can't just go around speeding through these things. You miss the point. If you skip past the anxiety and self-doubt and go straight to vomiting, then the problem looks like it's vomiting and not everything else. If you skip past verbally abusive moments or evidence of a need to control then it appears like cycles of domestic violence can be resolved by just "moving out." A good narrative shows instead of telling. So don't have Ryder spend half an episode telling me he studies all the time but is failing, show me Ryder struggling. Show me Ryder questioning his own intelligence. Show me Ryder fighting with his parents. Do it over the course of a season, or even the course of six episodes. But don't pretend that a three minute conversation with Finn by the lockers can stand in for all that. It's just lazy writing. Also, where are this kid's parents? Usually there are parents and a discussion involved for pulling a kid out of class in the middle of the day for learning/neuro evaluations. Does he also live out of a boxcar and solve mysteries?
Eyerollsweep to the cafeteria where Jake is definitely hitting on Marley's mom. Just then, Cookie from Ned's Declassified and That Other Bully intervene to fuck with Jake some more about being half-black half-white half-Jewish.
Jake threatens to kick all their asses using what I am almost positive is just a rehashed Puck line. Luckily, Jake's new bosom buddy Ryder shows up and also threatens to use violence. And then all the other New Directions folks threaten the guys. That's right, they're going to touch them, hard, with their fists!
Isn't this a great episode? We haven't seen this much showboating of manhood/brotherhood since Actual Puck was on the show. Where is Puck anyways? Oh right, LA.
I can't even begin to explain the Puck scene except that his mohawk has gone less Mr. T and more one part Travis Barker one part Rainbow Bright. Puck has the right name idea and is actually tramping around as The PuckerMan even though there's no particularly good reason why he should also be superheroing it up too. Jake's looking for girl advice which is a totally normal reason to call your recently discovered half-brother. Puck gives Jake the age old advice to just play it cool and the girls (i.e. Marley) will just come begging for it. Girls are dumb and predictable with their womanly parts that way.
Elsewhere, Blaine cleans out his locker contents into a box for the long drive to Dalton where he will unpack that box into a much bigger locker that is lined with golden stardust. Or so I imagine.
Before Blaine can pack that locker, Sam runs up to him explaining that if Blaine leaves his school then the bad guys will win and the world will end dramatically at the end of 2012. Plus Sam thinks Blaine is probably just punishing himself for cheating on Kurt with Grindr-boy and not actually going back to private school for a shot at more academic support and attention. Also why is Blaine not sleeping with that Grindr guy again? Since when is "threaten to change school" ever the stage that comes before "sleeping with a rebound repeatedly even though you know you're not right for each other." In my experience, break-up mourning always goes "each a bunch of cookie dough," "spend money irrationally," "sleep with a rebound repeatedly even though you know you're not right for each other." Then "threaten to change schools," "have your friends call you out on not actually changing schools," "eat more cookie dough" and "weirdly work it into TV recaps." Just saying.
Anyways Blaine can't leave because if Blaine's completely irrational school move is reversed that will put Sam's completely irrational school move on the spot. Plus Sam might have to explain where he has been living in Ohio since Finn graduated. Wait. I think I know.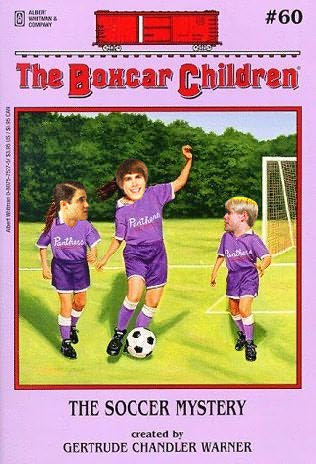 So instead of going back to Dalton, Blaine and Sam sing David Bowie's "Heroes" while doing "good deeds" all over the school. I much prefer the version from Moulin Rouge. Oh well, win some, lose some.
Since all you need is a good song to change your mind, and non-refundable deposits don't exist in Lima, Blaine decides to stay at McKinley. Yay? But first, he and Sam have to go off and steal their trophy back. Remember? That shit got stolen like a million hours ago.
Starsweep back to McKinley and the other plotline where Ryder explains to Marley he can't go out Friday because he wants to show his mom As on his report card and has to get up early the next morning for an appointment with a dyslexia specialist on Saturday morning. Instead of understanding that this is totally reasonable excuse, Marley decides to "stand up for herself" and ask out Jake. God I just can't will myself to care. We end this episode as we end almost every episode, with a big Finn worshipfest. Barf.
Oh right, and then everyone sang "Some Nights" dressed like they did when they sang "Don't Stop Believing." Honestly this is the Glee I wait for. The Glee where they sing an inspiring song I don't hate yet while Heather Morris wears a cute little lesbian hat and the now reconciled characters of this episode's focus make eyes at each other.
Next week, the New Directions are off to Sectionals and the whole shindig is written by a couple of former House writers. You know what that means? We'll find out that Unique has been gone this whole episode because she has lupus. But wait, Scissor Me Timbers! Santana is back!
Pages: 1 2See entire article on one page