Ah, the sweet sounds and sights of summer television! There's nothing like curling up next to your air conditioner, flipping on the teevee and basking in the rays of entertainment emanating from your evil box.
This summer is looking especially promising, and I'm not just saying that because I've spent the last three weeks watching the first three seasons of True Blood, fully had a dream about Eric last night and cannot wait one more minute for this to happen. Though I'm worried about DVD Withdrawal, which is a condition brought on when, following an episode of a TV program, the patient is not able to immediately view the next episode of the TV program via DVD. This most often occurs when the patient is attempting to watch the program as it airs rather than several years after the airing.
Anyhow! What's worth watching this season, lesbos? This post was delayed by my discovery and subsequent dismay that Extreme Couponing will not return with new episodes until the fall. Let's discuss! You're going to have a lot of tough decisions to make because everything is on Sunday nights. All of the things.

1. True Blood
HBO, Sunday June 26 at 9 p.m.
HBO's 12-episode season Four of True Blood  is mere WEEKS away and the whole primary cast is coming back for more bloodsucking and more brooding emotional vampire-men and more Pam. Alan Ball and the cast reported at Paleyfest that Eric will return with no memory of the last 1,000 years and Sookie, having broken up with Bill, will consider "multiple suitors."
Other returning cast members include werewolf Alcide, Lafayette's new boyfriend Jesus, Holly the new Merlotts waitress, Crystal the Animal Person Jason likes, Sophie-Anne the Vampire Queen of Louisiana (played by Evan Rachel Wood bisexual) and — why God, why?!! — Marshall Allman as Sam's brother Tommy Mickens. Did anyone else find that storyline entertaining or give two shits what happened to Tommy? Me neither.
And guess who's joining the cast?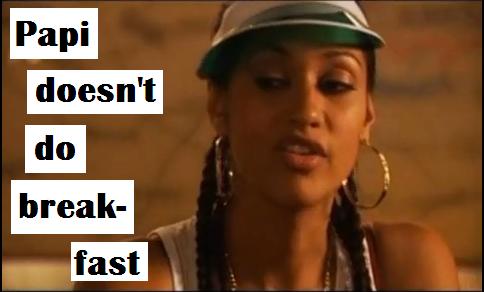 PAPI! Janina Gavankar will play Luna, a shape-shifter who "catches Sam's eye" and I really hope, for his godforsaken sake, that she doesn't turn out to secretly be like, the Wolf Mother disguised as a lapdog.
Also joining the show is Fiona Shaw, who's been in a lot of Harry Potter movies, as Marnie, "a witch whose agenda threatens the vampire establishment."
Here's some sneak peeks of Sookie prancing about in Glow-Fairy-Land with the guy who played Mr. Brady in The Brady Bunch Movie and A Very Brady Sequel, which were fantastic films.

+++
+++

+++
+++



2. Pretty Little Liars
ABC Family, Tuesday June 14 at 9 p.m.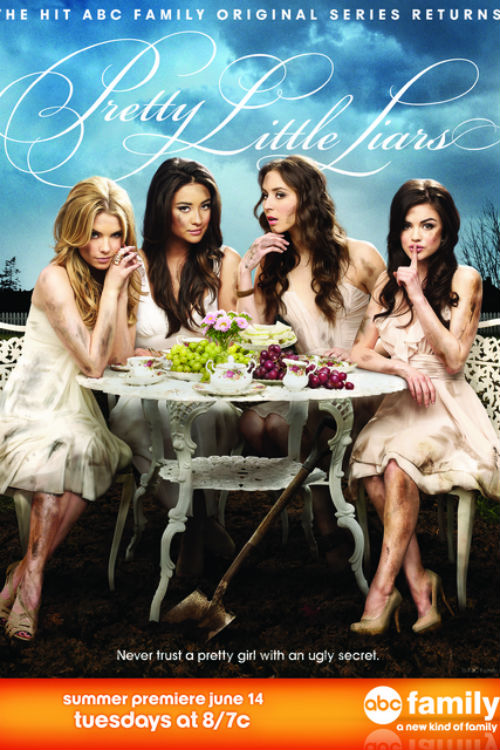 There's one part of me that is so excited for the return of Pretty Little Liars and Emily the Lesbian. There's another part of me that can't imagine having to write two TV recaps a week for the rest of the month. When you combine both of those parts, we still don't know who A. is or if whatserface is ever coming back from Gay Rehab camp.
Shay Mitchell told TV Guide Magazine that Emily will have "multiple new love interests" and Troian Bellisario told TV Guide Magazine that her relationship with Toby will "deepen." I think that means Emily's not moving to Texas and that she's like, the flyest lesbian in town upon whom all the ladies wanna go down. See that? I rhymed. Good huh?
Other promises include that we'll pick up right where we left off, immediately figure out what happened to Ian, and have lots more flashbacks.

+++
+++


Pages: 1 2See entire article on one page