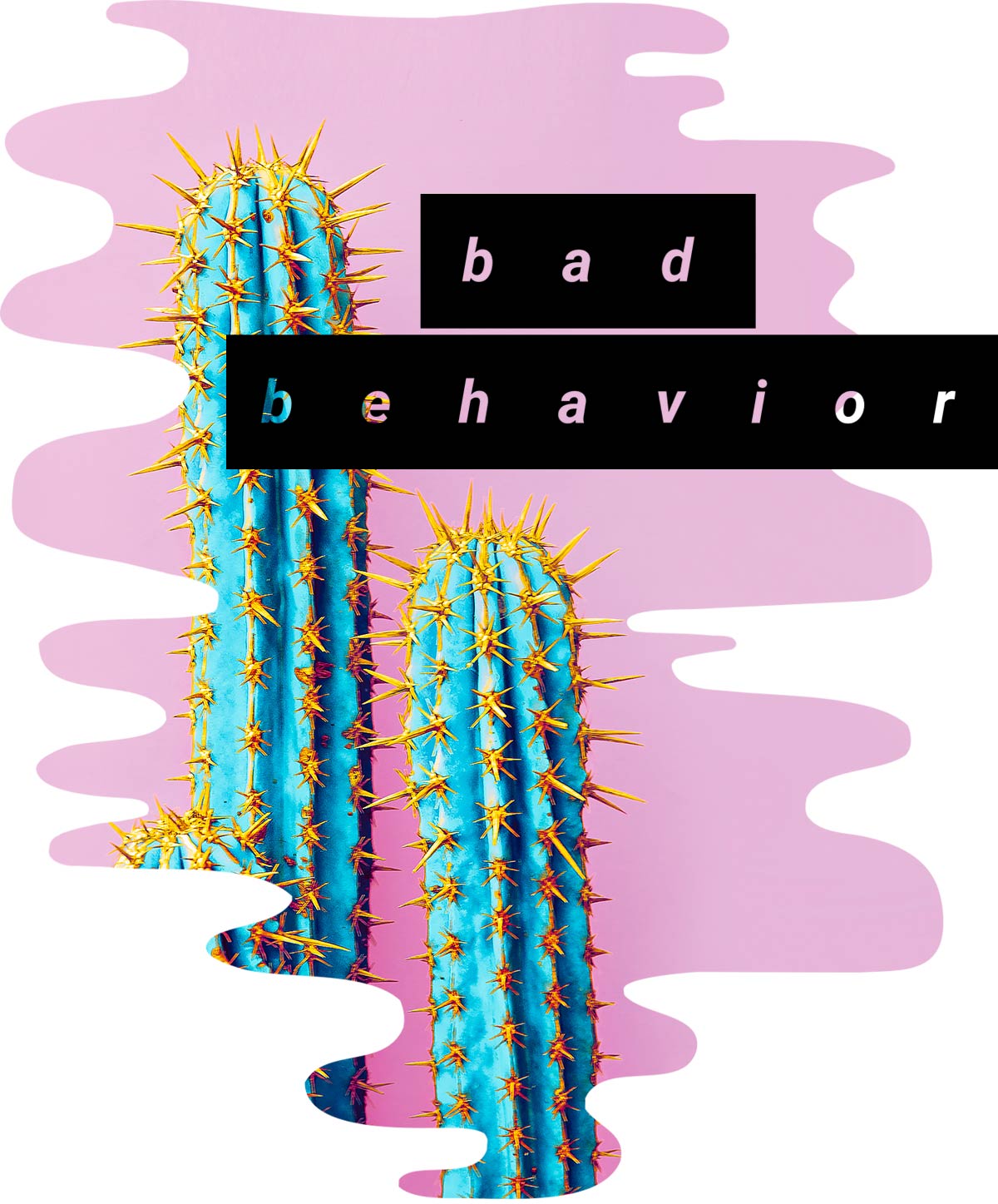 Issue 13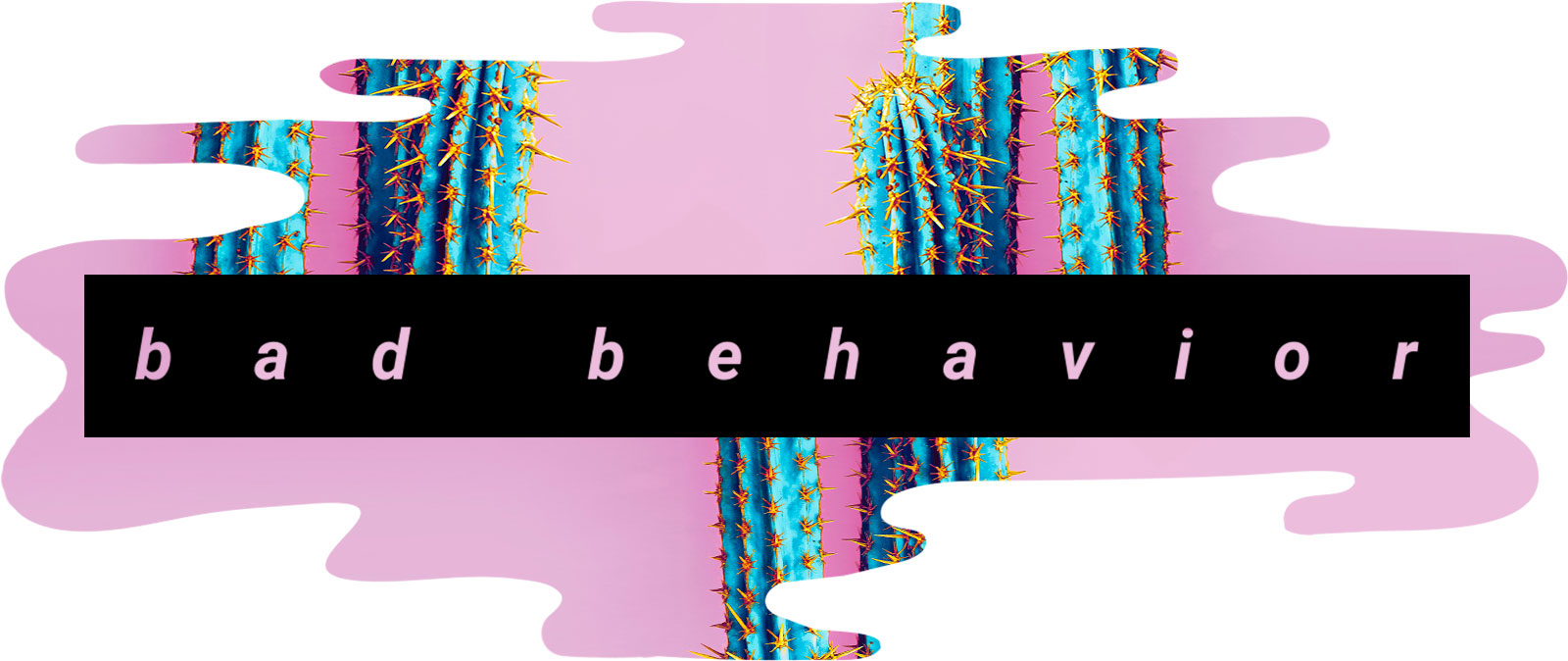 Issue 13
Bad Behavior is a two-month deep dive into LGBTQ+ women and non-binary people's experiences of defiance and/or deviance, of yearning for connection while stuck on the fringes, of the secrets we hold close to our chest, hearts beating still, nervous or maybe even eager for the next chapter.
Welcome to "Bad Behavior," a two-month series about the ways in which we are not good queers, at least not most of the time.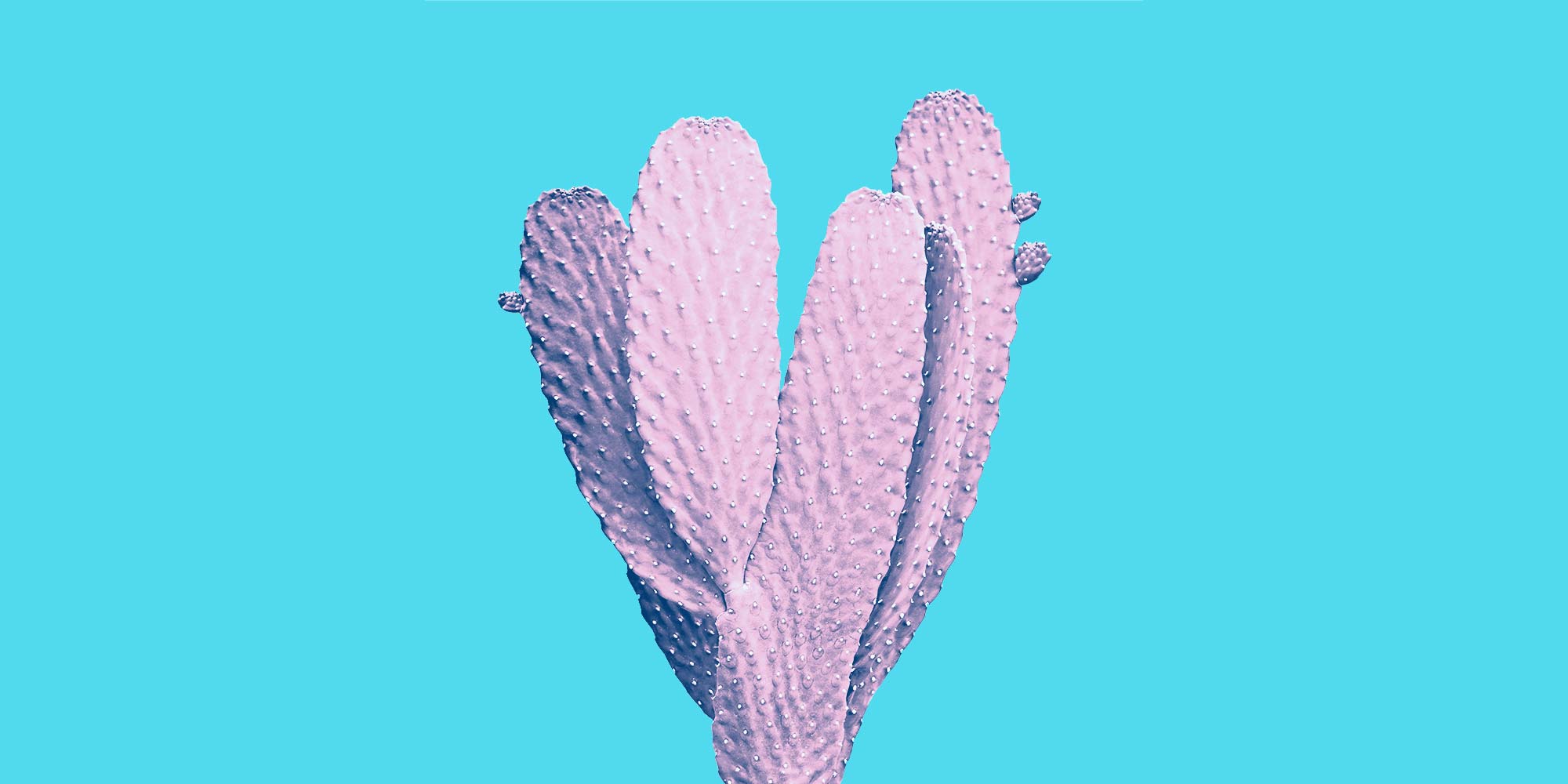 "We took off on our bikes with the intention of shoplifting all the proper ingredients to make homely ham sandwiches."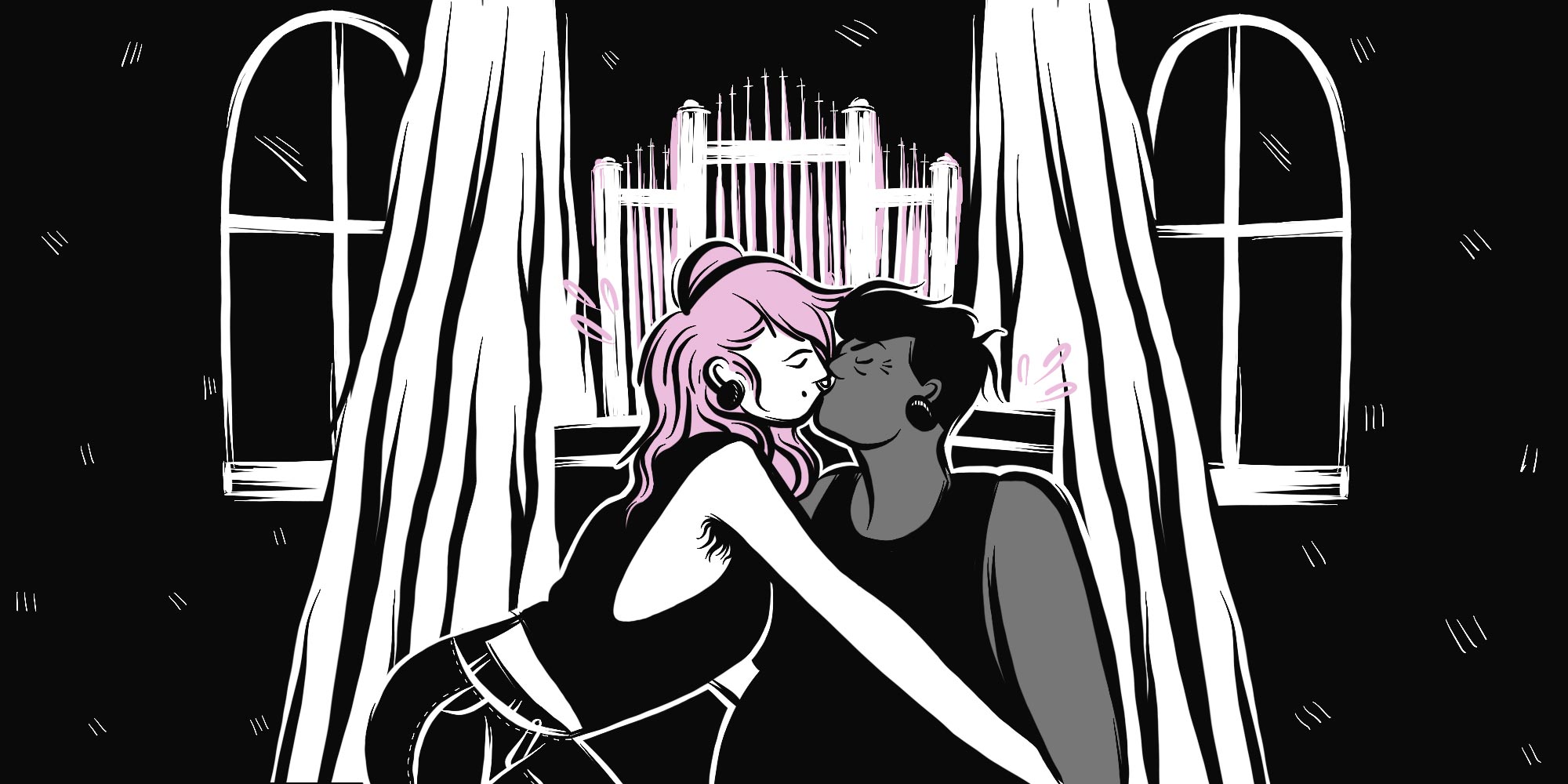 What types of relationship situations or people are you often drawn to even though you know they're bad for you and will destroy you?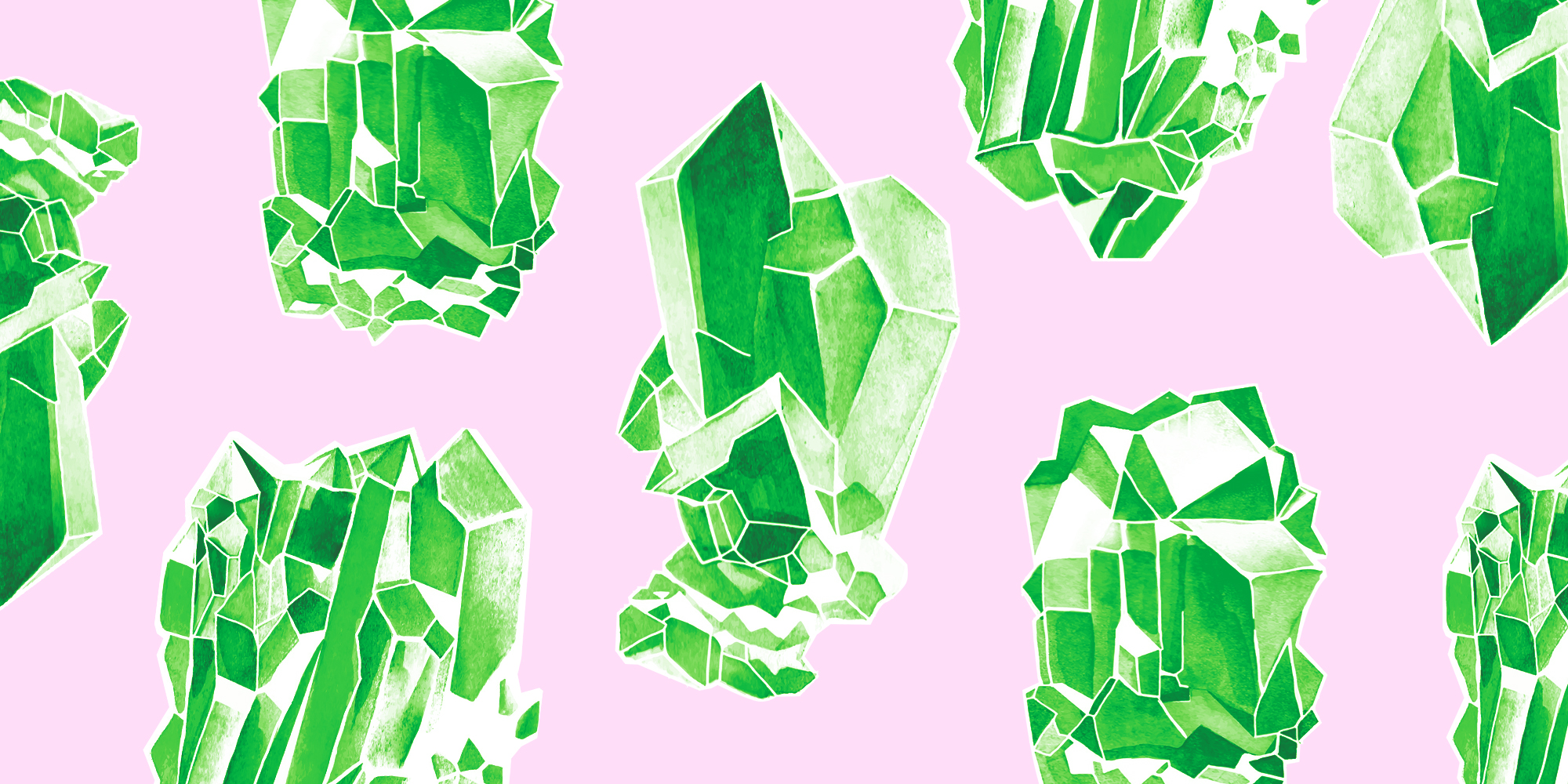 "I craved that isolation, that feeling of utter aching loneliness that I found inside houses where I did not belong."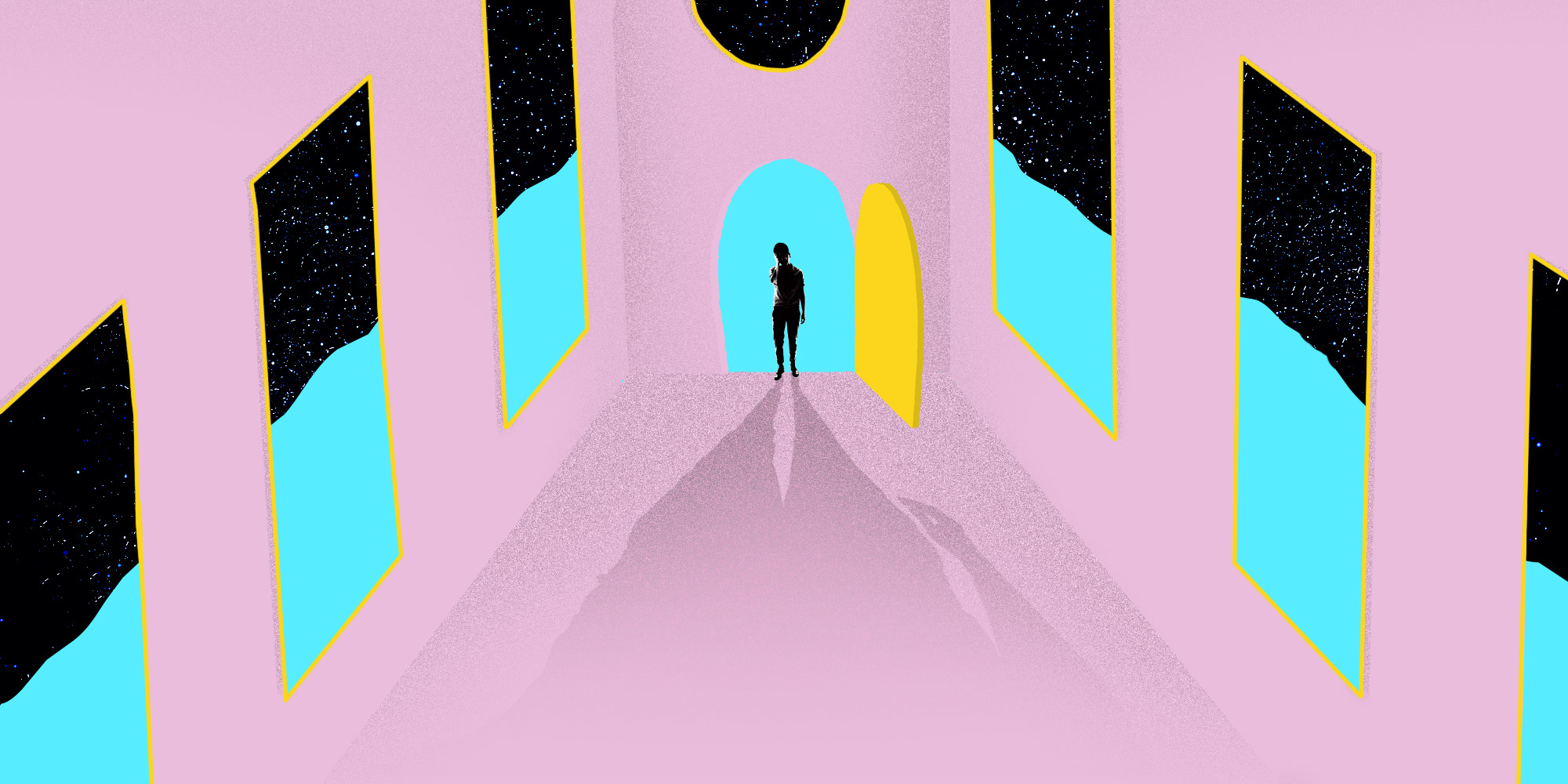 "I like to think I've put my talking-back skills to great use as an adult who enjoys proving points and getting the last word and being right."
"I still learned how to make bad things last, make my words sweet when my heart was sour, make anything a weapon, even food."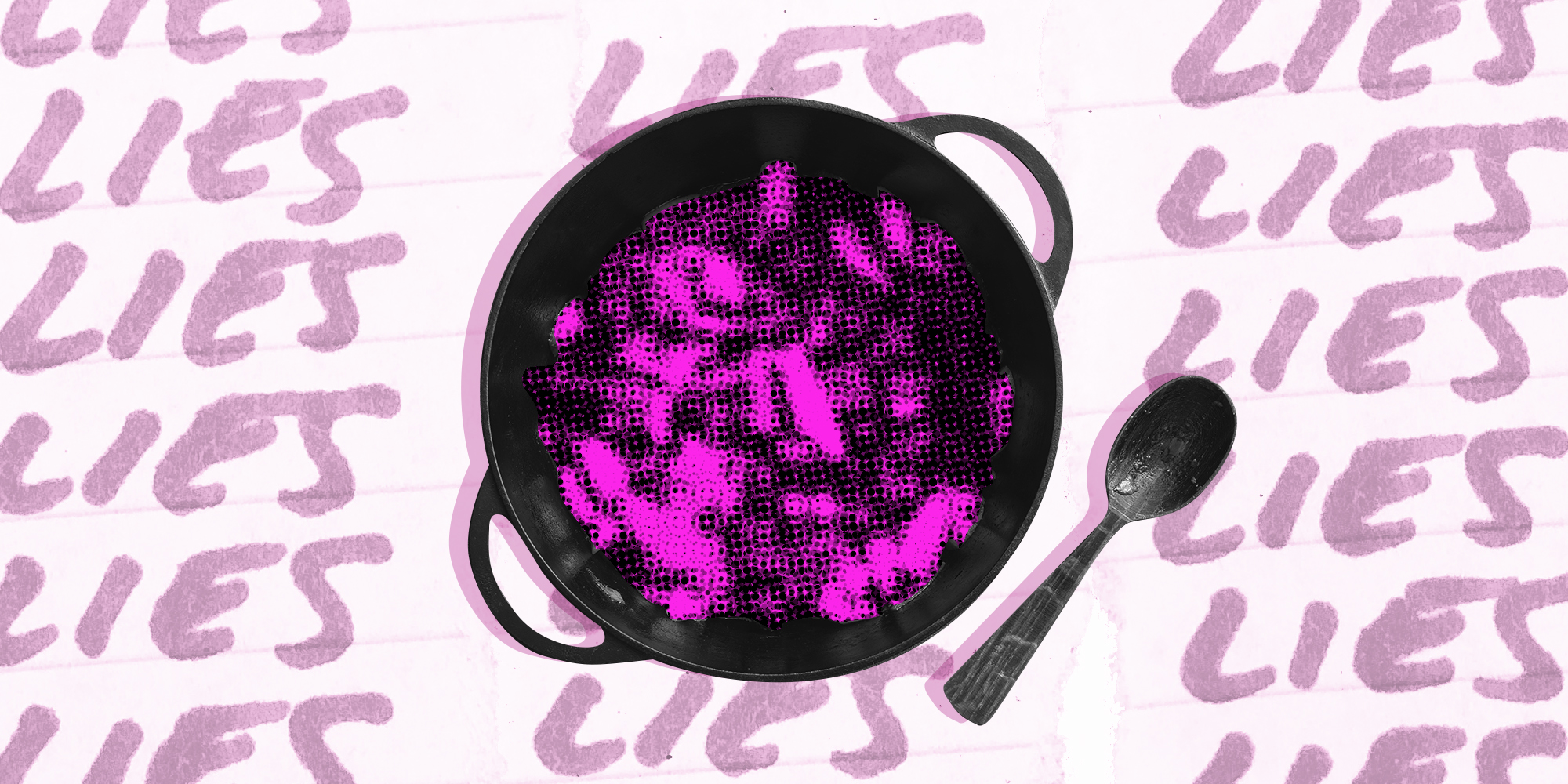 "I derailed Bible study tonight and Pastor Daniel ended up delivering a lecture about the danger of Britney Spears; specifically, Crossroads. He said she's scandalous."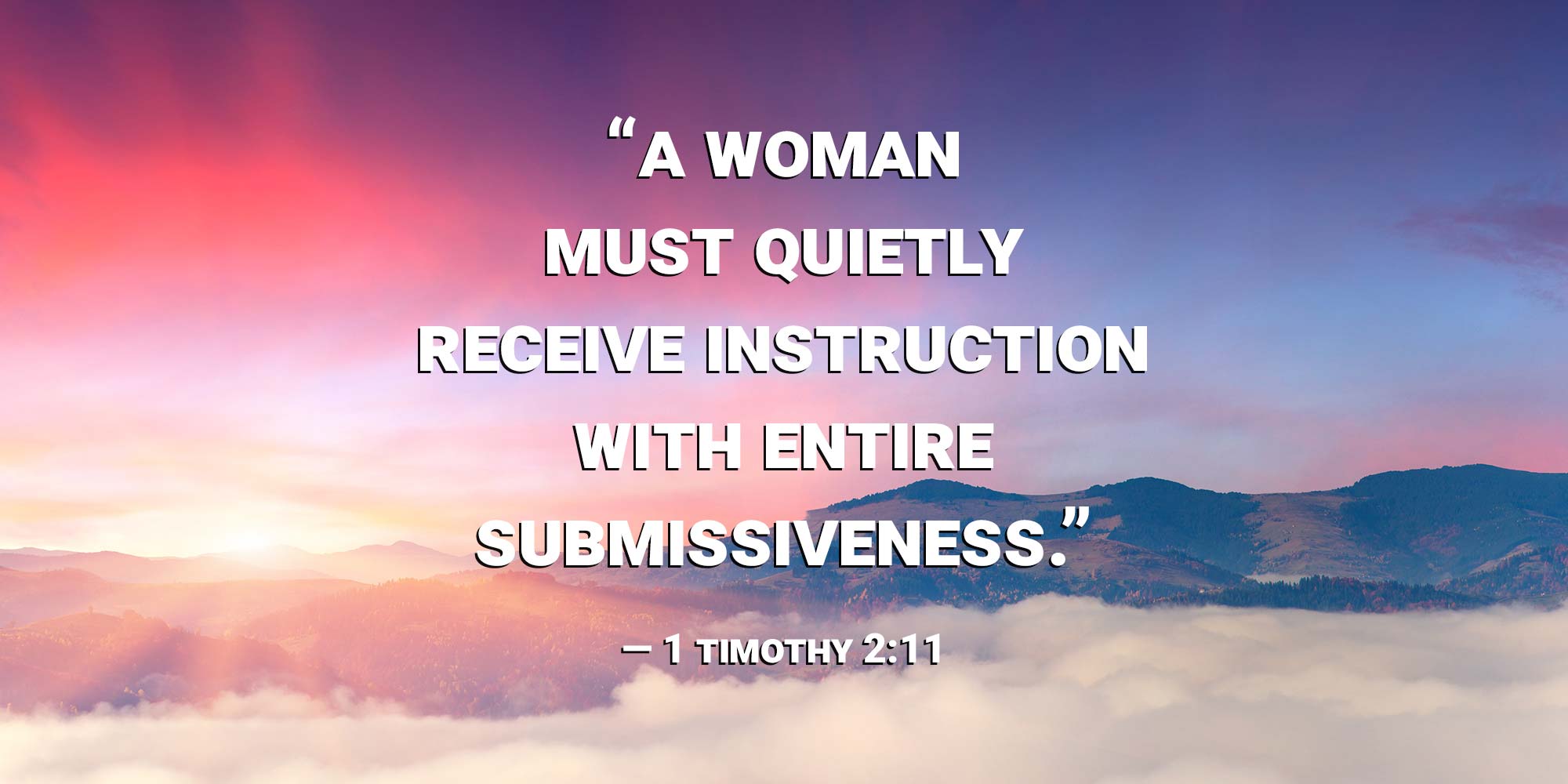 "No one knows, including me, that my overindulgence and competitive drinking is an attempt to assert the only masculinity I know. Toxic."
"Life is hard enough, let me have this."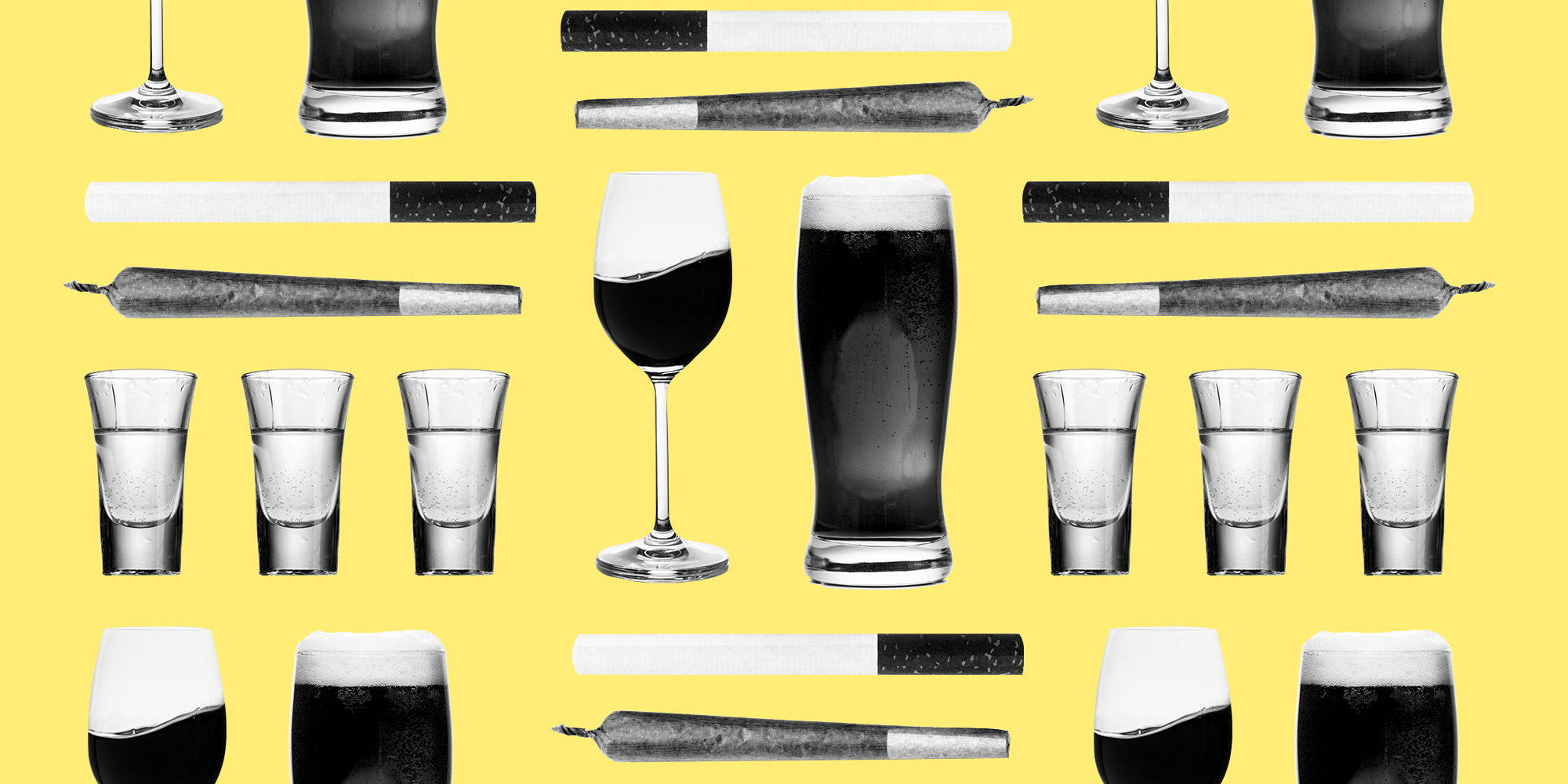 "I want to cry but I work in events, and I can't go home until 8pm. Instead I spend the afternoon wondering how much it would hurt if I bit off my finger."
For centuries, the art of brewing beer belonged to women alone. This is the story of how the church pushed them out the industry they founded and sent them riding piggy-back on demons into the flames of an eternal abyss.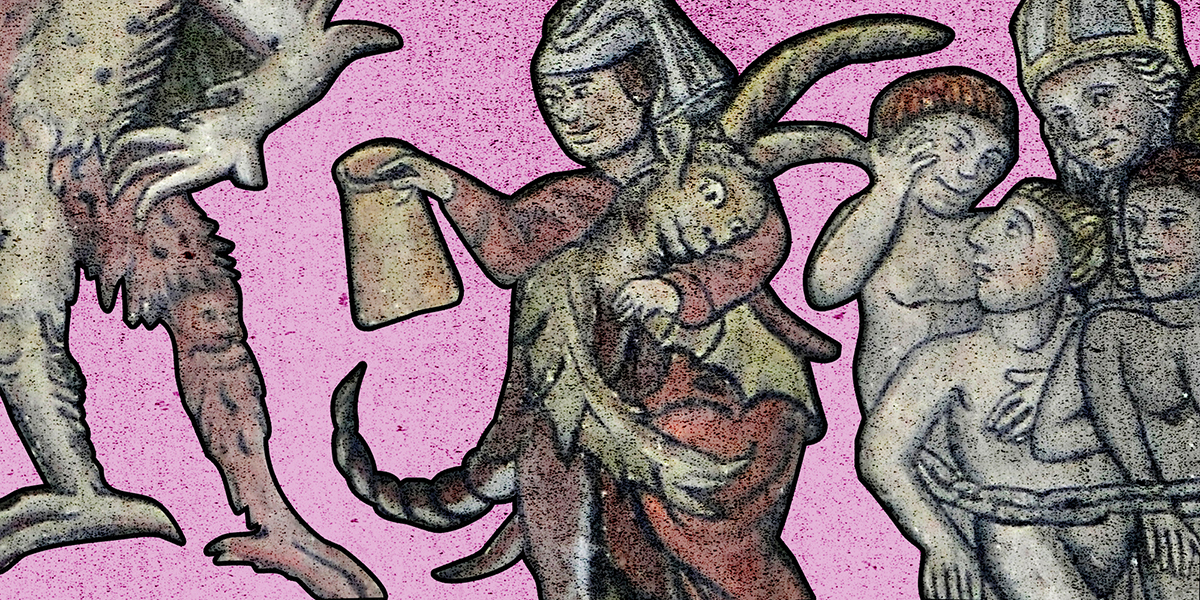 She Never Liked Me Anyway
Dementia used to be called madness, I was told.
coming
8/16
Monday Roundtable: Spending Habits
"I think I'm willing to do this because I'm constantly aware that death awaits us all and I'm more inclined to want to heighten an experience if I can."
coming
8/20
Ask an Adult Lesbian: Get Your Shit Together, Shane
Shane McCutcheon self-sabotages, Emily Fields co-depends, Piper Chapman is a narcissist — and a real live functional adult lesbian is here to help.
coming
8/20
Willie and Waylon Made Me a Lesbian
"I wanted her to smile at me that way. I wanted her to say my name. This turned out to be easy."
coming
8/21
Take Me Home
"She asks me how it went, I say it went bad. I don't say much more because she hates hearing about my family like they hate hearing about her. It goes better when I keep it to myself."
coming
8/23
A+ Roundtable: No Take-Backs
"I never went into it planning to be a monster, and I think that actually always made it worse."
coming
8/27
The Sociopath Who Loved Me Enough
"As soon as we met Tara and Tony, our lives morphed to make room for them. Instead of drinking Ashbert's parents' liquor on Friday nights, we went to their apartment in Hillcrest to smoke pot from a bong filled with Midori and play with Tara's snake."
coming
8/27
Begging to Be Sterilized
"It seemed at the time to be exactly what life was about, and only just barely staying alive, curling up in corners of lonely, unclean rooms in shaking fits of sadness too raw to keep inside my head, screaming into my bent knees."
coming
8/28
Don Draper vs Jenny Schecter
Why is Don Draper is a creative genius sex god while Jenny Schecter is just a slutty bitch?
coming
9/3
Monday Roundtable: Breaking Up and Fucking Up
Just some of the many ways we ruin our lives after a breakup.
coming
9/3
The Worstest or How to Behave at Boarding School
"Boarding school teaches self-possession repeatedly and thoroughly, because it teaches you how to be in control when you've made every effort to be out of it."
coming
9/6
A+ Roundtable: For Pay
It may have gone against our core beliefs, but we needed the money.
coming
9/10
邊界姦情, asunto de las frontera, border affair
伊凌 : [clinks cups and pours tea] Snaps and shots for your seduction and education while bringing another boo back to the folds of dark pussy! You know I love homecoming ho'ing.
Maria : [chuckling] I feel a story coming through. Is this a border-crossing ho'ing or a boss bitch ho'ing?
伊凌 : Ha, a little bit of both and a little bit of more. We definitely crossed some gender, religion, legal borders and queered a lot of shit along the spirally way.
coming
9/11
Shrill Schoolmarms
A history of the way we talk about women politicians.
coming
9/12
Something Wild
"When her body shook I was filled with a fullness that almost made me cry. For me, in that moment, Dan wasn't even in the room."
coming
9/13
Stay Out of Trouble
Let traditional etiquette standards save you from sin and an early grave.
coming
9/17
Monday Roundtable: Not Today, Probably Not Tomorrow
It's not gonna happen, buddy.
coming
9/17
I Don't Want to Be Your Friend Anymore
I couldn't deal with the love-hate whiplash anymore. I may have been patient, but I had my limits.
coming
9/18
Lying's the Most Fun a Girl Can Have
"The fact I find most difficult to articulate and remain somehow ashamed to admit is that I identified as a heterosexually-inclined bisexual when I started giving hand jobs for money, and I left more or less a lesbian."
coming
9/19
Evening Walks
"Turns out, I had forgotten to close the browser before shutting the computer down."
coming
9/20
How "Bad Girls" Made a Good Girl Gay
In the late '90s, the UK soap "Bad Girls" featured an iconic love story between Governing Governor Helen Stewart and inmate Nikki Wade. It changed my life.
coming
9/24
A+ Roundtable: Forgiven but Not Forgotten
Forgiveness may be an attribute of the strong, but we also have the memory of an elephant.
coming
9/24
I Am A Sex Idiot
I feel nothing and everything when I'm with her and I want that more than I want to protect myself. I know this will hurt me, but pain is part of my life, so I allow it in bursts I think I can control.
coming
9/25
Why Did You Betray Your Own Heart, Cathy?
"Last week I found one of those butter-coloured strands on my dress, and wondered. Then I realised it was one of my own, greying hairs. Ten years have passed, and she's straight now, living with the boyfriend I introduced her to nine and a half years ago."
coming
9/27