I was raised in the wooden pews of a Southern Baptist Church in a town called Flowery Branch, Georgia. I tried, my whole life, to become a Woman of God.
I failed.
It happened in stages.
The time, when I was eleven, that a deacon pulled at what he thought was my bra strap showing under my dress and told me to cover myself up. It wasn't a bra strap. It was a tank top for playing outside and I was wearing shorts underneath my dress, too. The quicker to get on my bike and into the woods when the service was over. That was worse than if it had been a bra strap, apparently. Masculine. Belligerent. Threatening. The time, when I was sixteen, that my pastor told me I shouldn't display a full wall of sports trophies and plaques in my bedroom because it wasn't Humble. Meek. Submissive. Boys, however, could display trophies; I had a lot to learn. The time, in my very early twenties, when I kept asking our campus pastor what Fox News had to do with Jesus' teachings and he told me to Sit Down. Be Silent. Don't Question My Authority.
The time, in my mid-twenties, when being a godly woman became truly impossible for me. This is that story, transcribed directly from my journals from 2001-2005. (All names have been changed, besides the ones in the Bible.)
---
June 2001
I guess I didn't really realize that the Proverbs and Pslams are full of so much insight about how to be a godly woman! I guess I didn't even really know Song of Solomon is about sex either! It makes me a little uncomfortable, but that is to be expected as a virgin, I suppose. Today Jacob spoke from Proverbs 21:19. I really don't think I'll have any problem with that lesson when God sends me a husband. I don't like to argue or fight. I just like everyone around me to be happy and I like to be a part of making them happy and I'll bet that goes double when I finally find a man of God whose ministry and spiritual gifts line up with my own! Anyway besides the wife stuff there's a lot of good battle stuff in Proverbs 21 and I like that. Vanquishing poverty and broken hearts. Victory rests with the Lord.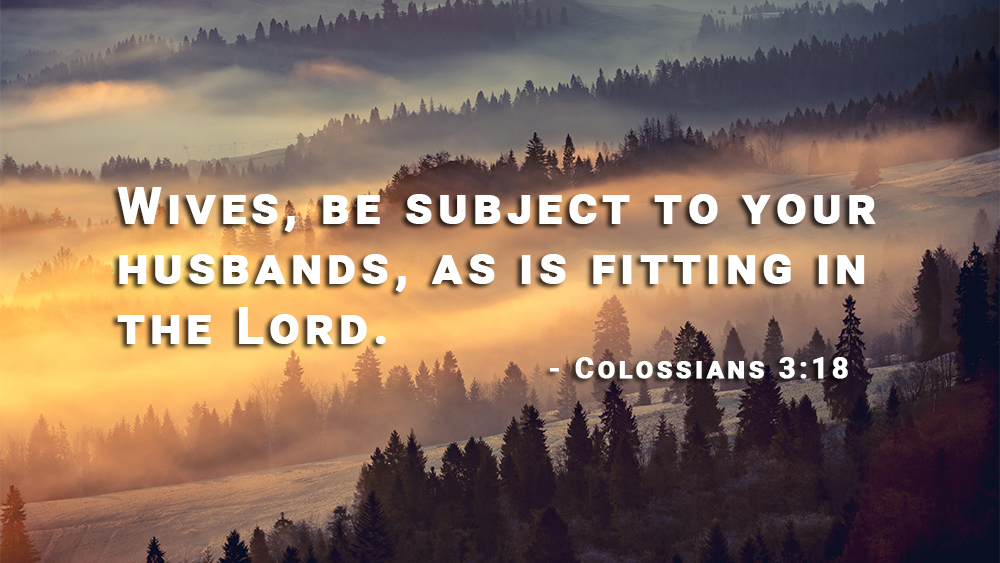 March 2002
I asked Jacob today about something that's really been bothering me. It's the submissive thing that pops up all over even the New Testament, even by men who didn't have wives, like Paul. He has a lot of opinions about women for a single man. Jacob explained that men are the ones God made responsible for all the affairs of the household, and men will be judged for that. Women will not be judged for that. They will be judged on whether or not they supported their husbands in such a way that they became successful in the eyes of God and God's people. It's an easier job with less responsibility. Also he said the husband has to treat his wife like Christ treats the church, that's part of the deal, too. The key, then, is to choose a good man and you won't have to worry about what submitting means because he'll be submitting to God and so will you, so your goals will be in line with each other.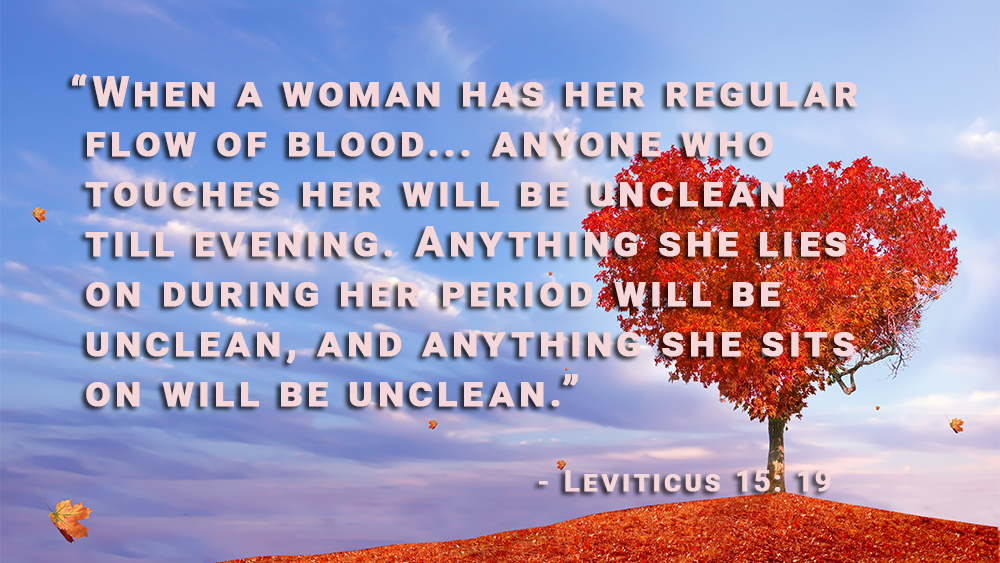 October 2002
Dr. Henderson was on a tear today! I can't remember how she got from the Battle of Britain to what Leviticus says about women on their periods but she was irate when she finally got there. She really does hate church. She kept looking at me like she wanted me to argue with her or something, practically staring me down. I didn't say anything because she's so much smarter than me and well-versed in debate. I'd have ended up crying in front of everyone like it was sixth grade math all over again. And what could I have said?
She's right about Leviticus and frankly I don't think she knows the half of it. Women are unclean on their periods, fine, and unclean when they have babies, but unclean twice as much and twice as long if it's a girl. I guess I could have said, "Leviticus isn't the law anymore" but she'd have said plenty of people use Leviticus to justify their medieval behavior and she's not wrong. Ironically, I am on my period right now. I should have asked to be excused so as not to defile the classroom, as a joke. She does think I'm funny. I should figure out how to publicly defend (or at least explain) these things. I'm not a feminist but I'm not a backwoods breeder either. There are a lot of smart people in my orbit. Smarter than me. The only way I can win them over is with love.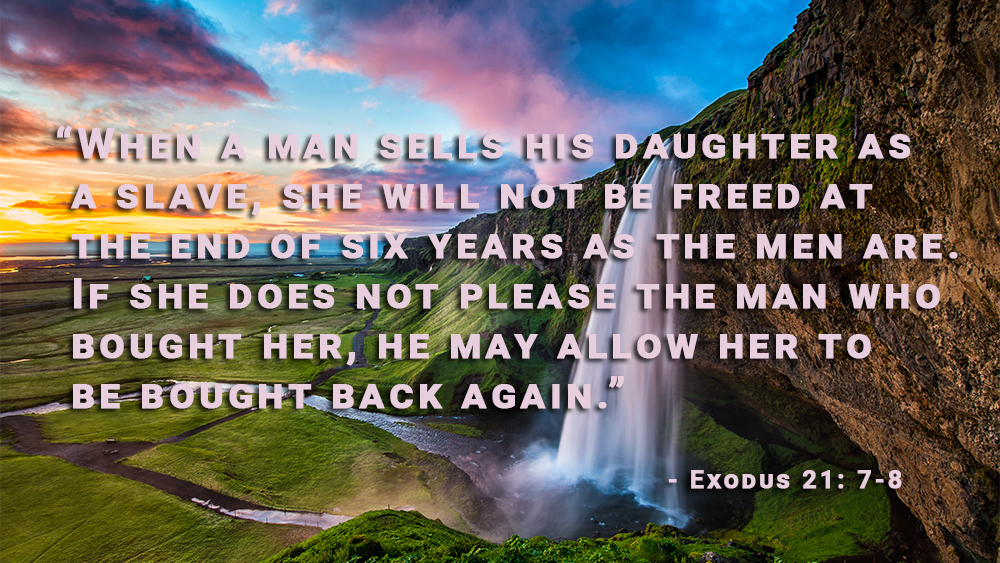 January 2003
You ever stop to wonder why so many people use the story of Sodom and Gomorra to justify their persecution of homosexuals but the real moral of that story is that the good guy is the one who gives up his virgin daughters to strange men to be raped, instead of letting them go through with the gay sex they wanted to have. That doesn't seem like such a good guy to me. Men in the Old Testament, they gave up their daughters to be raped a lot. I don't like to think about it. It causes me to think things I shouldn't, to ask questions that might lead me down a dark path of faith testing. There are a lot of things about the Bible that aren't literal. I have found so much comfort in it these last few years, since my dad left, since everything with my mom. I trust that when the time is right I will be guided toward understanding about these more complicated passages. It doesn't feel right not to look closer but it makes me feel sick to look closer.
July 2003
Something is wrong with my uterus, do da! Something is wrong with my uterus, oh do da day! My periods should not be this heavy or painful, according to the answers on the internet, but I cannot live through one more doctor sending me somewhere else or writing me off because I'm a virgin. Yeah, my vagina is tight and it hurts when you try to stick your instrument in there! That doesn't mean there's not something wrong with me! Sometimes I think the best thing about getting married will be getting my vagina stretched out so I can finally get my periods under control. The last doctor I went to told me God made it this way. That it wasn't part of his original design but once Eve introduced sin onto earth he didn't have a choice. He's not wrong but I didn't let him anywhere near me with a speculum.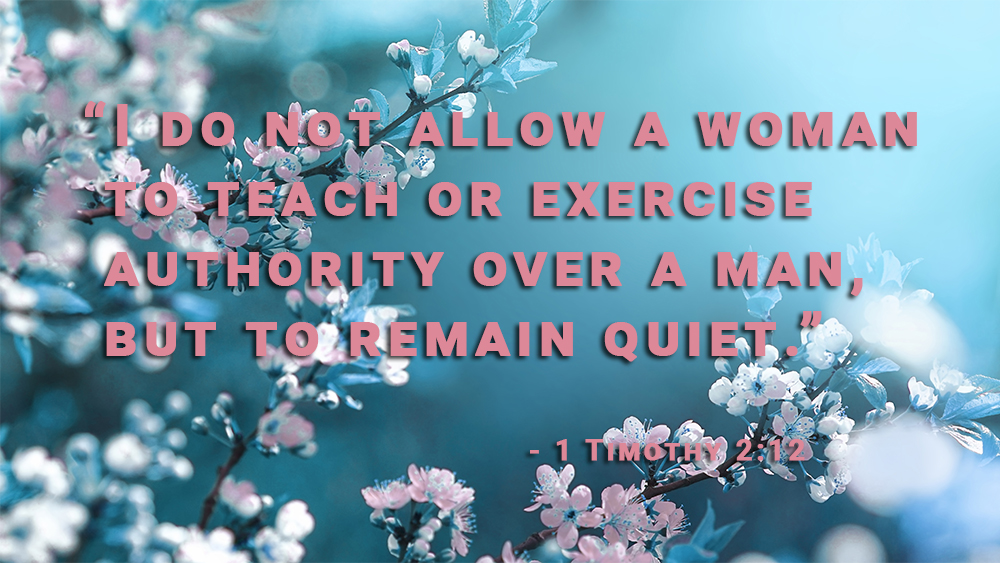 September 2003
Maybe the reason I haven't found a husband yet is because I haven't found a man who I'd trust to teach me more about the Word of God than I already know myself. Maybe that's why I haven't really even found a man I'm very attracted to. If I were to marry a weak man, intellectually, or one not as committed to studying the Word as me, I'd be in constant sin by not looking to him for guidance. Perhaps my body knows this, somehow, and that's why I struggle with these attractions. Maybe it's God's way of protecting me.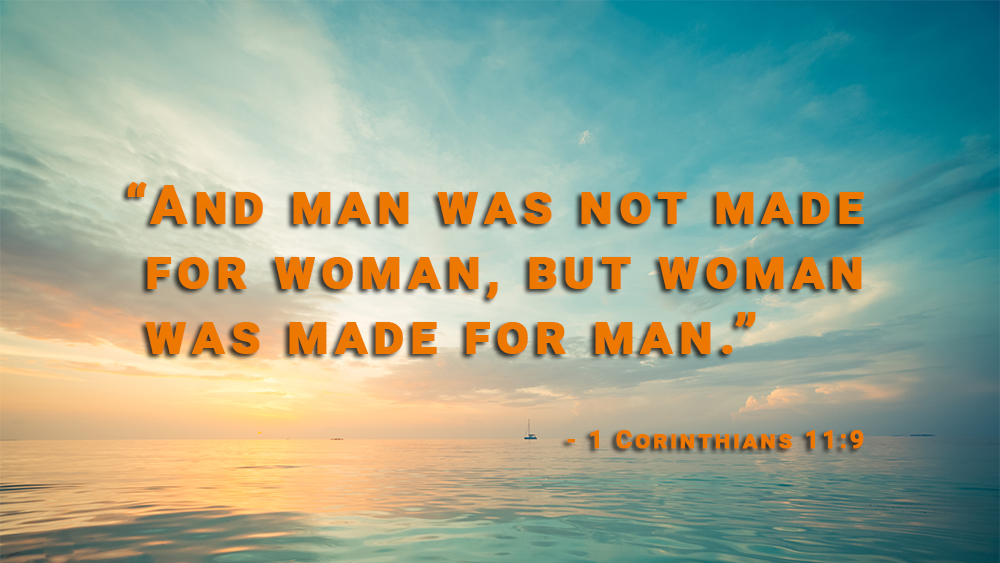 December 2003
I derailed Bible study tonight and Pastor Daniel ended up delivering a lecture about the danger of Britney Spears; specifically, Crossroads. He said she's scandalous. I'd already made one too many jokes or I would have said the real scandal is no one laughed when he read 1 Corinthians and asked me what I thought and I said "I'm not a girl, not yet a woman." Anyway how does he know that song?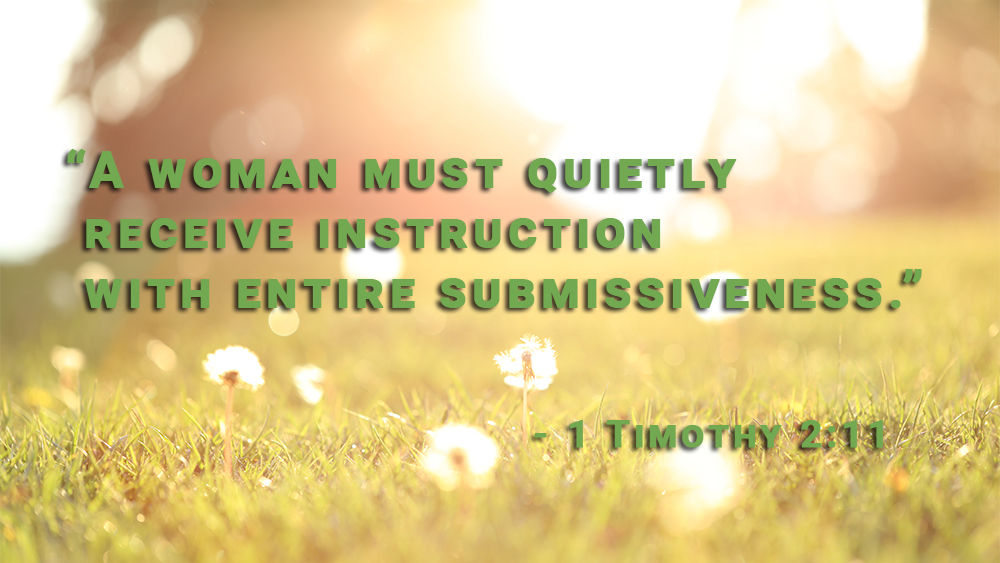 January 2004
I wish I could just get over this male authority thing. I'm always looking for a way around it, a way to explain it. I'm digging into the Greek today, stuck on Timothy. I'm thinking maybe originally it meant something else. No. Wrong. "The power of authority (influence) and of right (privilege)." Why do people keep reading this at their weddings? It's a feminine noun, though; that's something. Maybe I'll say that next time I'm called upon to deliver a toast.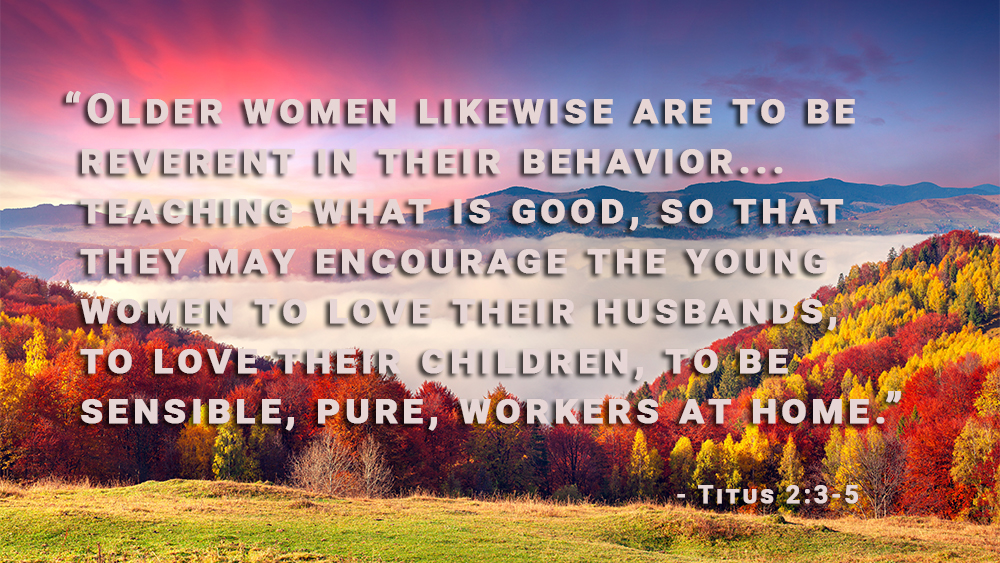 July 2004
I had a dream last night I was an old woman and my husband was dead. No idea who he was, doesn't matter. I think it's because I was reading Titus before bed. I was fixating on the idea about what young women should learn from old women. I was fixating on the idea that one day I'll be an old woman and I can teach younger women, and maybe that will fulfill my maternal responsibilities and that means I don't have to have children! I know this sounds like an excuse or a workaround, but I really believe this could be the case. Plenty of women in the Bible didn't have children and frankly the planet is overcrowded and I could view this as a service. Additionally, if I don't have my own kids I could have more energy to teach when I'm older. I'm serious, I really do believe this could be a dream from the Lord.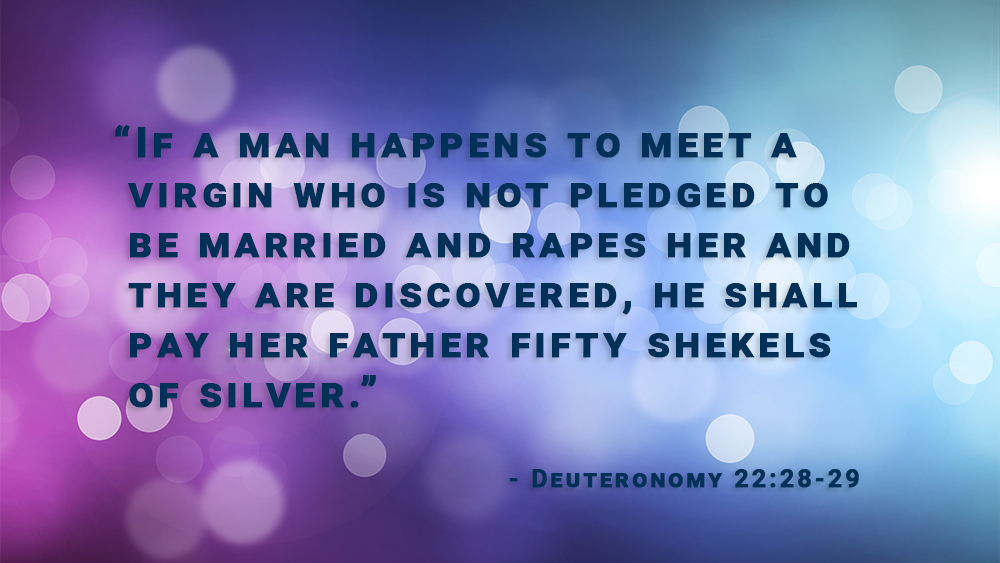 August 2004
I know the Bible doesn't teach men to rape… but can I say, in good conscience, that it doesn't condone rape? There are rules about it, guidelines; when to rape and when not to rape, what to do after you rape, how a woman should behave after being raped to ensure that she gets a husband out of it one way or another. Adam gave me a chapter of the fantasy book he's writing; he asked for my honest feedback. The chapter in its entirety is a graphic depiction of the male protagonist reveling in ripping a fairy's wings off. It disgusted me, if it was literal, and even more because it seemed to be a subconscious (hopefully) metaphor for rape.
If I asked any of these men of God if rape was wrong, they would say yes. If I pointed out these loopholes God gave in the OT for raping, they'd say that's the OT. Yet they use the OT to justify so many other bad behaviors. "Bad." Bad to me only, I sometimes feel. We were at the fireworks at GC when Adam gave me that chapter and I didn't leave, but I did get up and leave Ruby Tuesday when he, once again, exhibited extreme agitation talking about gay people. Leviticus Leviticus Leviticus. Therein also lies the roadmap for rape. This isn't a faith question. I don't doubt my ability to comprehend the scriptures. I can distinguish clearly between the old covenant and the new. Can men? All men are not Adam. Maybe I should know more men.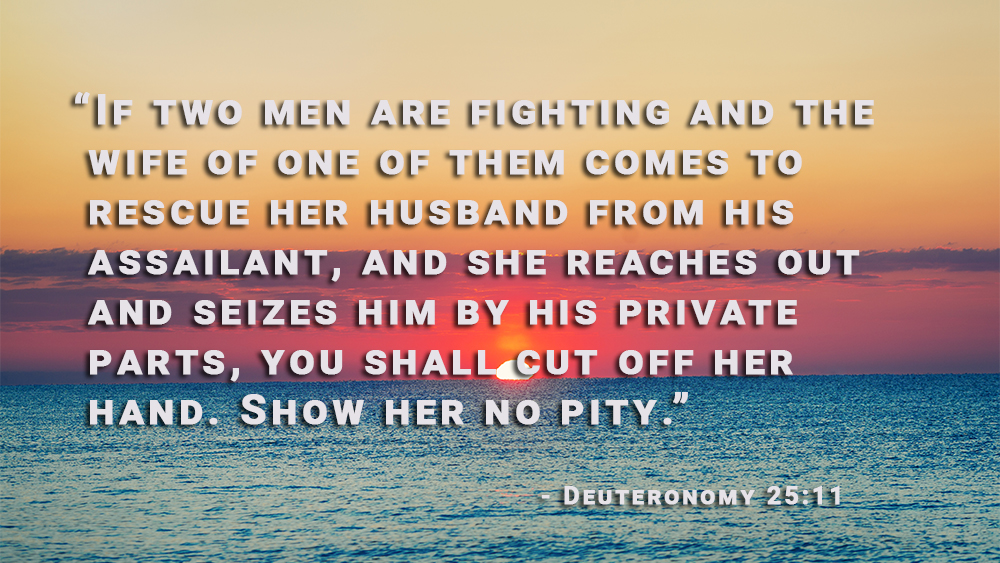 September 2004
Weird night at Bible study. We were talking about the weirdest Bible passages. I shared my favorite; the talking donkey, of course. Someone, probably David, brought up Deuteronomy 25:11-12, the law about a woman getting her hand cut off if she accidentally touches a man's penis when she's trying to break up a fight between her husband and the other man. I laughed and David said it's not funny. (Of course he thinks it's not funny. He thinks the OT is serious as everything. He waited in his car in the church parking lot the other night to accost me when I got back from dinner to tell me I was violating a direct covenant with God if I said I wasn't going to kiss Kevin but then I kissed him anyway.) (My intention to simply avoid the temptation of premarital sex is an OT covenant? Get a grip, dude!) So he says it's not funny and Adam agrees with him.
The rest of the night is spent with all of them, and Mark who I'm not even sure has even opened the Bible Jacob got him, debating whether or not it would be a sin to NOT cut off a woman's hand if she accidentally touched a man's penis? "Would showing mercy be a sin?" Yes, they decided. Pastor Daniel wants me to find a husband out of these guys. Kevin kept his mouth shut I guess? Dylan was mad but he didn't say anything. I cannot believe Liza is going to marry David. I cannot believe this is what they teach in seminary. Maybe he's just mad I embarrassed him in front of the youth group playing basketball. The problem is that if I continue to challenge him publicly he and Adam are going to revolt and I'm never going to get this leadership team position.
Pastor Daniel has already told me that if I do get it I will not be getting paid like the men who had the position before and I won't have a title, to keep men from suggesting I have authority over them. That's fine. He's already taking a chance on me. If David of all people speak up, Pastor Daniel will take back the offer. I can't be meek but I can pray for the ability to be quiet on nights like tonight. It's not like they're really going to cut a woman's hand off and if I just don't upset them or make them feel like their authority as men is in jeopardy I could still get the job and do a lot of good.
September 2004
David threw Peter at me today. Peter. As if! Mr. "Blasphemy of the Holy Spirit" is being guided by the wisdom of Peter now. He said the Bible literally says women are weaker than men. I said let's do a push-up contest, let's do a free throw contest, let's see who can throw a football farthest. He wouldn't do it. He is so scared of me. I mean that in every way you can think of. He is scared of me. I asked him who the epistle was written to and why. I asked him why it bears Peter's name. He wouldn't answer (because he couldn't). He's right to be scared of me. If I were a man, with the Biblical authority of a man, I would destroy him.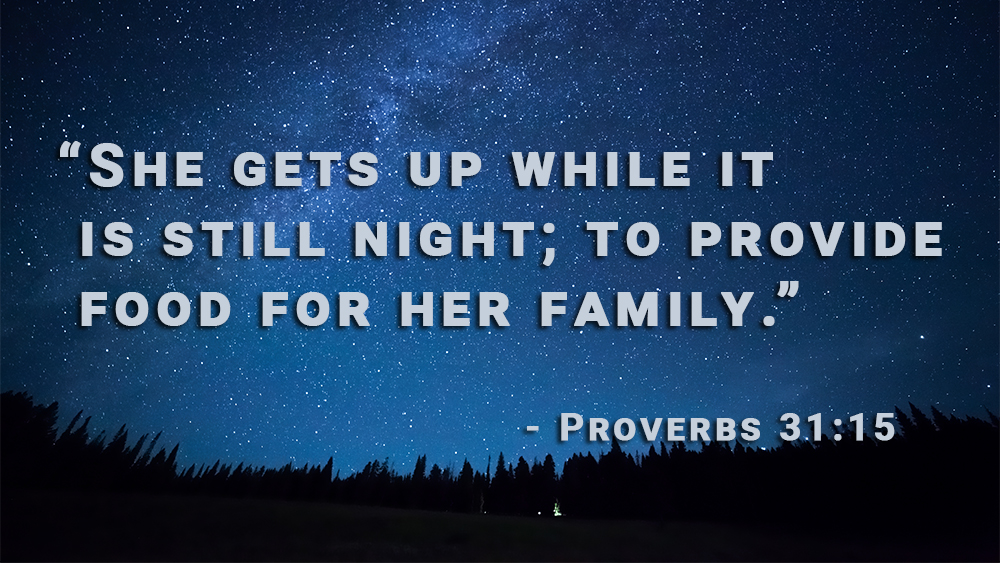 January 2005
Pastor Daniel called me into his office when I was playing ball last week. David pulled my shorts off when I crossed him up the other day and when I told Pastor Daniel he said stop trying to show him up in front of his youth group and he won't be forced to put me in my place. Now I guess it's making the elders feel uncomfortable if I shoot hoops alone? I was memorizing Isaiah 61 while I was shooting. My Bible was lying open right there in the grass. Pastor Daniel said, "You seem lost." He wants me to get married. Everyone else is getting married. It's time. People are going to stop taking me seriously as a single woman my age. I told him I'm praying about it, and he said that's good. I believe he thought I meant I was praying on whether to marry Kevin or Dylan; instead, I am begging God to give me a desire for a husband.
We started the Proverbs 31 Bible study today. Everyone seemed so happy! I had prayed, brattiily, I suppose, that we could do another Beth Moore study. I would rather do a thousand more pages on the Temple than an Elizabeth George study on being the kind of woman a man deserves. I guess that's why I need this study more than everyone, even though I feel less happy about it (inside) than they do. I try not to make a habit of being too jokey lest it be read as an inability to submit but Proverbs 31 does lead off with King Lemuel telling his son not to bother with women at all. I said, "I guess that's it, then! Study over!" when Jenna got to that part. Everyone laughed!
We had to all pick out one verse from the overall Proverb to share and pray over at the end. I chose verse 20: "She opens her arms to the poor and extends her hands to the needy." I don't need a husband to do that. I know I need to snap out of this and I trust that God will hear my prayers and deliver me from it. I would rather open my arms to the poor alongside Christina, anywhere in the world, no matter our living conditions, than "get up while it's still dark" for a husband and children.
I can't figure out when everyone else stopped finding boys gross and decided to get married. I feel like I'm aging ten years behind everyone else. If Christina called me tonight and asked me to run away with her, I would. I really would.
What would happen, two women of God alone out in the world? Something scary? Something good?

---