Welcome to your weekly pop culture fix, featuring all the culture that is fit to pop.
---
+ After weeks of thirst and speculation, CW has announced that out genderfluid lesbian model/VJ Ruby Rose has snagged the role of Batwoman, a character described like so:
Armed with a passion for social justice and a flair for speaking her mind, Kate Kane soars onto the streets of Gotham as Batwoman, an out lesbian and highly trained street fighter primed to snuff out the failing city's criminal resurgence. But don't call her a hero yet. In a city desperate for a savior, Kate must overcome her own demons before embracing the call to be Gotham's symbol of hope.
Batwoman, initially introduced in the early '50s, was on hiatus from the DC comics universe until 2006, when she was reintroduced as a Jewish lesbian, but rarely actually seen until 2011. Rose will debut the role in the annual December Arrowverse crossover event, and will star in the Batwoman series currently in development from out producer/directors Greg Berlanti and Caroline Dries. Some news outlets have incorrectly labeled this event as The CW's first lesbian superhero, which is not true, that honor belongs to Anissa Pierce / Thunder on Black Lightning! However, Batwoman is the first openly gay superhero to headline a TV series AND she's being played by an openly gay actor. I think it's pretty great, honestly, and I'm excited to see Ruby Rose play Batwoman.
But also, lol at everybody!
Queer women: Please cast out queer actors in queer roles!!!
CW: *casts Ruby Rose*
Queer women: This is an attack

— Brittani Nichols (@BisHilarious) August 7, 2018
Ladies, gird your loins for Round Two of "I'm Gay For Ruby Rose: A Straight Woman's Story"!
Also, here's everything The Mary Sue learned about The CW's Batwoman series and the Arrowverse at the TCA Summer Press Tour.
+ Variety's August issue is dedicated to "Transgender Hollywood," and it's pretty rad! The cover story is a really interesting roundtable with Trace Lysette, Laverne Cox, Chaz Bono, Jen Richards and Brian Michael. The article only includes clips entire roundtable is an hour-long video and it's a very compelling watch. Alexandra Billings in particular is incredible.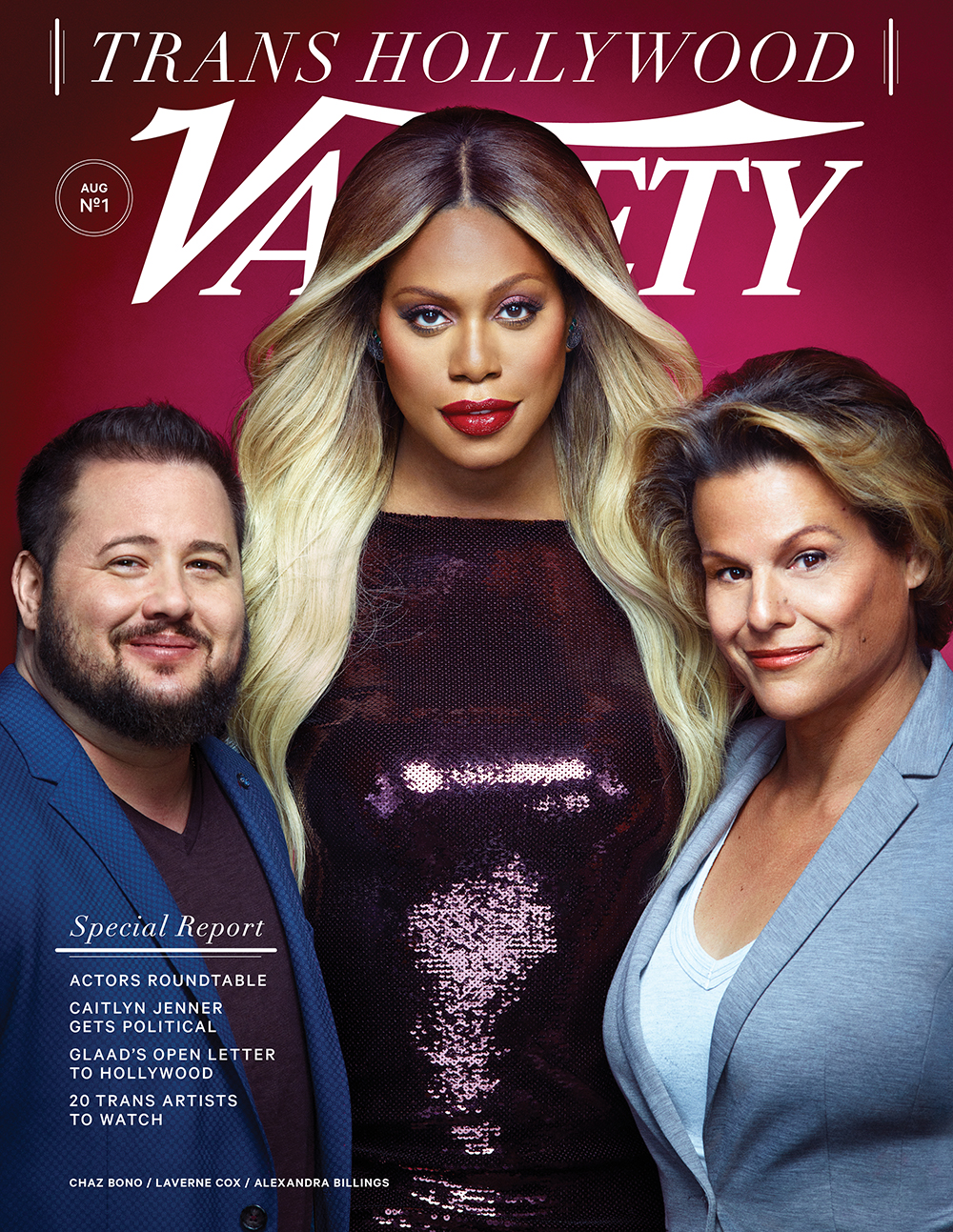 This particular passage has garnered some buzz:
I'm so curious about this! Like if that's the real reason… why didn't he come up with a lie that would sound better than that? That is a terrible thing to say! But would also be a weird fact to get wrong! Jen Richards has tweeted that the only reason Pose actors weren't present was because the panel took place in Los Angeles, not New York, and Ryan Murphy re-tweeted her tweet. Also, Pose's cast and creators have spoken extensively about trans-related issues in the press as recently as last week in The Hollywood Reporter. The Variety roundtable was moderated by Ramin Seetodeh (who you may recall from his 2010-2011 career claiming gay actors can't play straight roles, which led to GLAAD and several prominent creatives and actors, including Ryan Murphy, calling on Newsweek to issue an apology, but they apparently sorted it out).
The Variety story also has a gallery of trans and non-binary actors to watch and an Open Letter to Hollywood from GLAAD, co-signed by a number of production companies including Berlanti Productions, SAG-AFTRA, Shondaland and Sony Pictures Classics.
We love the shout out to @poseonFX in this @buzzfeednews piece about our #TRANSformHollywood guide. Thank you @MrRPMurphy @BFalchuk and @StevenCanals and the #PoseFX team for leading the way on trans inclusion on TV! https://t.co/zgA0UE1U0z

— GLAAD (@glaad) August 7, 2018
+ In Broadway's "Head Over Heels, The Go-Gos Music Is The Star:
…it was about an aristocratic girl in a small, mystical town in love with a boy who is beneath her social status. A servant, if you will. Said servant dresses as a girl to stay near his beloved. Mayhem ensues, lesbian love blooms, trans love is re-kindled, a marriage is put though a trial, and a lover is lost. Well, sort of.
+ The Miseducation of Cameron Post Is a Hopeful, Hilarious, Heartbreaking Lesbian Coming-of-Age Story: a wonderful review from a wonderful person.
+ Aisha Dee on Biracial Representation on Season 3 of The Bold Type
+ A Look at the Misandrist Villain In Comics
+ Orange Is The New Black Season 6 Has Strong U.S. Debut on Netflix, Nielsen Finds
+ Hayley Kiyoko May Break The VMAs — If You Vote in Time
+ An Ode to Florian, GLOW's Lost Gay Icons
+ Trans Drama Girl Wowed Cannes, but Can It Impress American Audiences?
+ Everybody is coming back for American Horror Story: Apocalypse including Sarah Paulson!