It feels so weird to me that in just about a month, Drawn to Comics will be celebrating it's three year anniversary. That's three years of once-a-week queer and women-centered comics coverage. That's over 150(!!!) of these babies I've written (plus one written by the lovely Heather Hogan). That's a lot. Like, a lot a lot. And it's really nice to see that a lot of the webcomics I wrote about early on are still going strong and are even better than they've ever been. It's also nice to note that when I started I sometimes struggled to find enough queer comics to fill four installments a month, but now I don't really run into that problem anymore. In the end, though, the world of comics has changed monumentally and has monumentally stayed the same. It's still hard for any women, but especially queer women and women of color, to succeed in mainstream comics. It's hard to get big publishers to tell stories by and about queer women (and any women and any queer people, actually). But also Kickstarter and Patreon have made it so a lot more queer comics can be published and helped queer comic creators maybe make a living. But here's hoping that in three more years there are so many queer creators and queer comics that we're all basically drowning in them.
I want to give a huge thank you to all the readers who check out my column every week, or even just once in a while. I've loved comics since I was a kid and I've loved telling people my opinions since I could talk. I thought this would be a good time to take a look back at some of the highlights of this column, listing off ten of my personal favorite entries, in no particular order. Are there any Drawn to Comics that y'all especially liked? Let me know in the comments.
---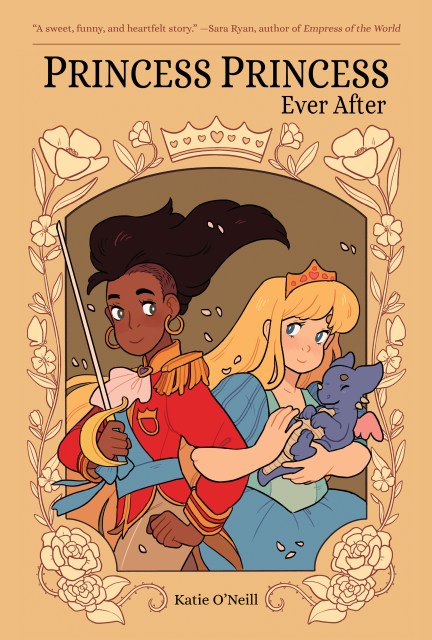 When I applied for a job at Autostraddle, I pitched a column that would highlight comics by, for and about queer women. I had already written a few times about comics for AS, and I loved it, so I wanted to write more things like it. I got hired, and my column pitch got accepted. I picked this super lovely comic by Katie O'Neill to write about. The rest is queer comics history.
---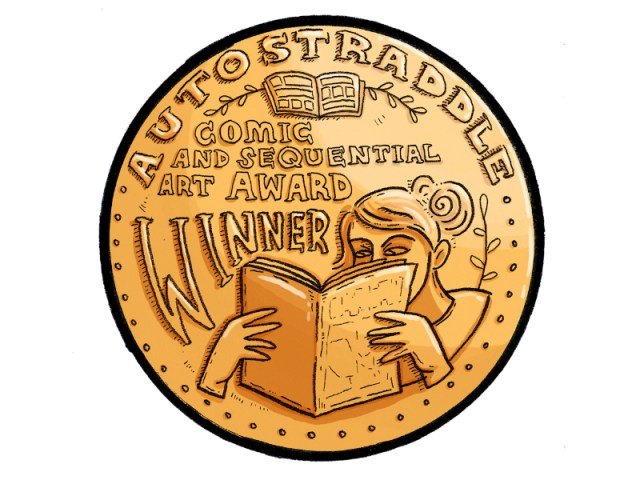 I talk about this a lot, but I've been a nerd forever, and I've been obsessed with award shows and awards forever, so to think that I get to organize my own real life, legitimate award show every year totally blows my mind. And then to have that award recognize and celebrate comics creators who are inspiring me and my fellow lgbtq comic fans and who are literally changing and saving lives with their stories and their art, that just makes my heart explode. By the way, be looking out for the announcement of this year's nominees and how to vote for your favorites!
---
This made me feel like I was becoming a legit comics journalist. I was actually interviewing successful lgbtq comics creators! Like, I often feel like I'm just goofing around here. I know I'm writing for a legit, amazing, ground-breaking website, but it's hard to feel like I'm doing the same kind of work as my peers. When I got to interview
---
This is one of my favorite things I've ever written. I love making lists, and I love talking about things that are important to me and trying to convince other people to check them out, and this list was basically just me doing that. If you haven't read the comics on this list and you have even the slightest interest in super hero comics, you need to check them out now.
---
Oh man, Lumberjanes. Autostraddle's first two articles about Lumberjanes weren't actually in Drawn to Comics. But this was the first time I reviewed an issue of the series, which I kept on doing for new issues deep into the comic's run, until I just had too many other awesome queer comics to write about. Honestly, this comic has given me more than just a lot of material to write about, it's also given me hope for the future of queer comics and all ages media.
---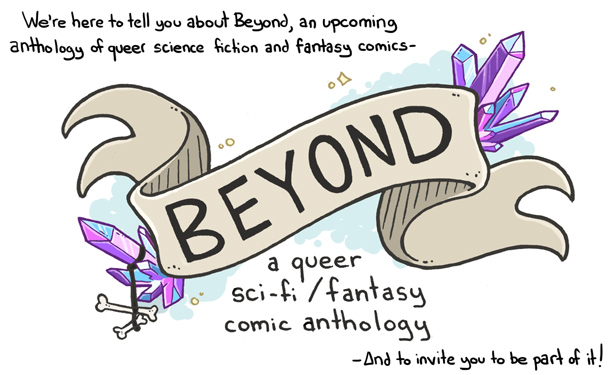 The second ever Drawn to Comics I wrote was about the announcement of this brand new comics anthology called Beyond Anthology that was looking for submissions. So when I got to review that book two years later and see how incredibly amazing it was, it felt like I was a part of something really really cool.
---
I'll talk more about this in just a minute, but really, when I write this column, I want two things: for lgbtq readers to be able to see themselves in art and media and books, and for lgbtq creators to be able to make a living doing their good work. With this post, which is now a regular occurrence, I hope to be able to help make that second thing happen.
---
This was the very first (and so far only) time I've let someone else write this column. I had never skipped a week. I was nervous, because this column is my baby, but Heather is the best babysitter I could've ever asked for. She's a genius, and this essay she wrote about Strangers in Paradise and believing in a future for yourself and then finally finding that future, just proved that once again.
---
When I came back the week after Heather took over, I wrote this thank you letter to the LGBTQ comic creators who make it possible for me to even write this column. Or to even just read these comics, and heck, even, in a big way, just to be myself.
---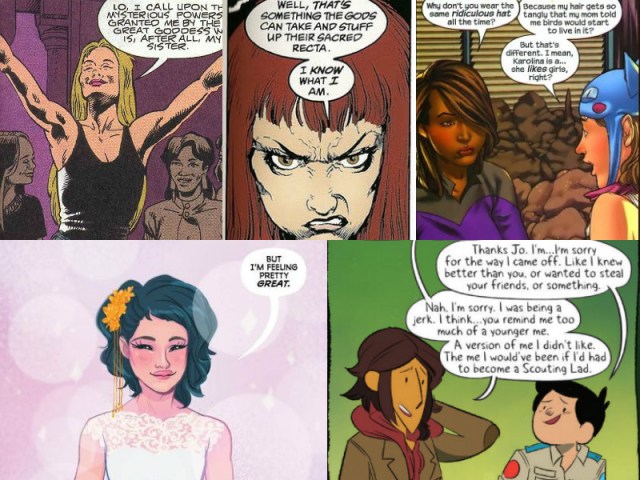 I spent more time on this article than maybe anything else I've written for Autostraddle, and still it's not actually "complete," especially now that more trans characters have been introduced. Still, though, it's pretty impressive. There wasn't really anything this comprehensive like this on the internet, especially not one that had been recently updated or had quotes from creators like this. This is one of the best things I've written, and you can be sure I plan on writing a Part II sometime in the future.
New Releases (August 31)
DC Comics Bombshells Annual #1
Harley Quinn and Her Gang of Harleys #5
Legend of Wonder Woman #9
Jem and the Holograms #18
---
Welcome to Drawn to Comics! From diary comics to superheroes, from webcomics to graphic novels – this is where we'll be taking a look at comics by, featuring and for queer ladies. So whether you love to look at detailed personal accounts of other people's lives, explore new and creative worlds, or you just love to see hot ladies in spandex, we've got something for you.
If you have a comic that you'd like to see me review, you can email me at mey [at] autostraddle [dot] com.