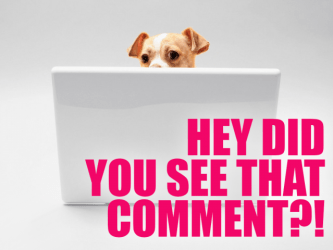 Oh hello, Halloween candy crushes! We have plenty of seasonal treats for you this week so let's get right into it.
Gaymer Robin has witchy game recommendations, Julia Nunes and Jenny Owen Youngs have an A+ exclusive cover of "Walking With A Ghost" and decorated comment award winner Sally imagines some eerily believable lesbian horror films. Rachel's history of Salem from the 1600s intertwined with the present day is a perfect read for this week and speaking of scary stories, did you see that horrorshow of a Republican debate on Wednesday?
In other news, Carmen has a reading list for rebel girls, Heather thinks Carol might just be the best lesbian film ever made and the new Cobalt level membership makes being an A+ member more affordable than ever.
Also! Being secure about singlehood, stealing Hannah Hart's style and putting more caramelized onions in your mouth. Not necessarily in that order.
Finally, on a sappy personal note, this is the last installment of The Comment Awards that I'll be writing. (Fear not, the column will continue in all its glory.) Being part of the Autostraddle staff and community for the past five years has been an incredible adventure. It's been a pleasure riding on this websiteship through the interwebs with all of you. Thank you for being the best on and off-line community in the world!
---
On FRIDAY OPEN THREAD: What's Your Favorite Local Hangout?:
The Taking A Page From Her Book Award to emily:

On 36 Recipes Containing Caramelized Onions, Nectar of the Gods:
The Risk and Reward Award to Rosie: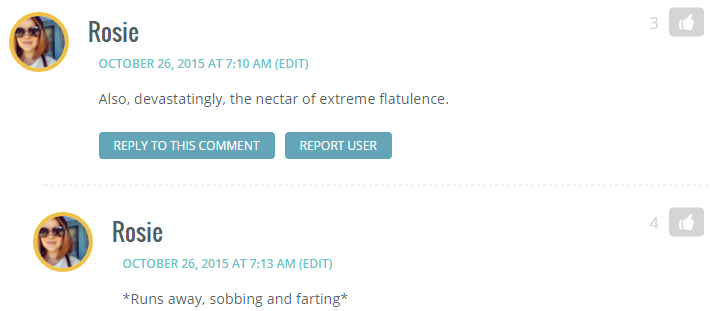 On No Filter: Cara Delevingne Sees What You're Texting:
The brandon_jacobs_47 Comment Award to queer girl:
The Scrum-tious Award to Rachel: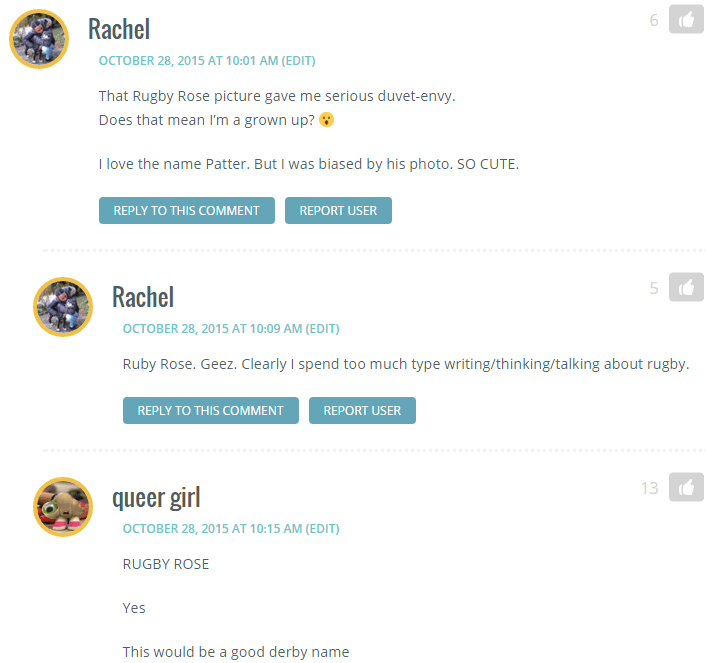 On Faking It Episode 219 Recap: You're Not That Kind Of Girl OR ARE YOU:
The Also Known As College Award to Tara:

On Ten Imaginary Lesbian Horror Films:
The Gayest Generation Award to Sam: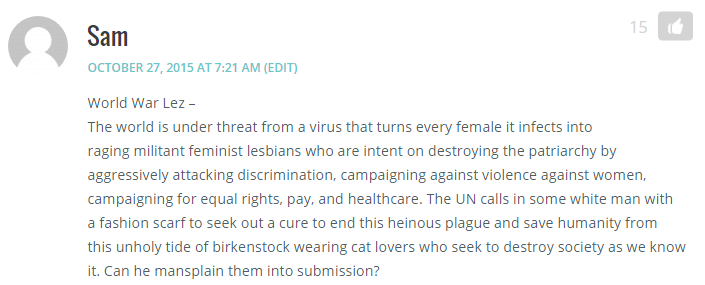 On Introducing Autostraddle Plus Cobalt Level: Support Us For Under $3/Month!:
The Another Weapon Against The Patriarchy Award to EGee:

---