Halloween. A time for costumes and parties and mobilising entire nations of children as some kind of candy bailiff army.
But it's also a time for horror films — films that are invariably not as good as they would be if they had more queer ladies in them. Yet imagine, dear reader, if there was a canon of movies filled with as many soft butches as stray werewolves; as many polyamorous pansexuals as pent-up poltergeists.
And so I present to you a listicle of made-up movies, the kind that might be filmed if a demon puppeteer raised the cadaver of every queer and horror trope and screen-tested them for the ultimate selection of spine-tingling sapphic shockers.
Remember children, these movies are imaginary, but the horror is real.
---
The Portland Chainsaw Massacre
A group of lesbians go camping in the woods. The local chainsaw-wielding serial killer is frustrated he can't murder them because he is honour-bound not to attack virgins, and he assumes that none of them have had "real" sex according to his cis-phallocentric view of intercourse.
---
The Woman in High-Waisted Jeans
For flimsy reasons, a woman moves into a house that has lain abandoned for decades, rumoured to be haunted. She starts seeing apparitions of a woman wearing high-waisted jeans. It turns out the apparition is the trapped soul of a lesbian from an 80s film, forced by the studio to die in a fire after an out-of-character bout of psychosis. The woman and the ghost fall in love. At least one of them cries during ghost-sex.
---
I Know Who You Did Last Summer
A group of queer women all receive creepy texts reading "I Know Who You Did Last Summer." Through flashbacks, it's revealed that Alex did Leticia who did Janice who did Emily but only because she thought she was Alice who did Fiona to get back at Dani who did Veronica who was convinced she did Genevieve, but it was actually her best friend, Ruby. Everyone dies.
---
Biospecies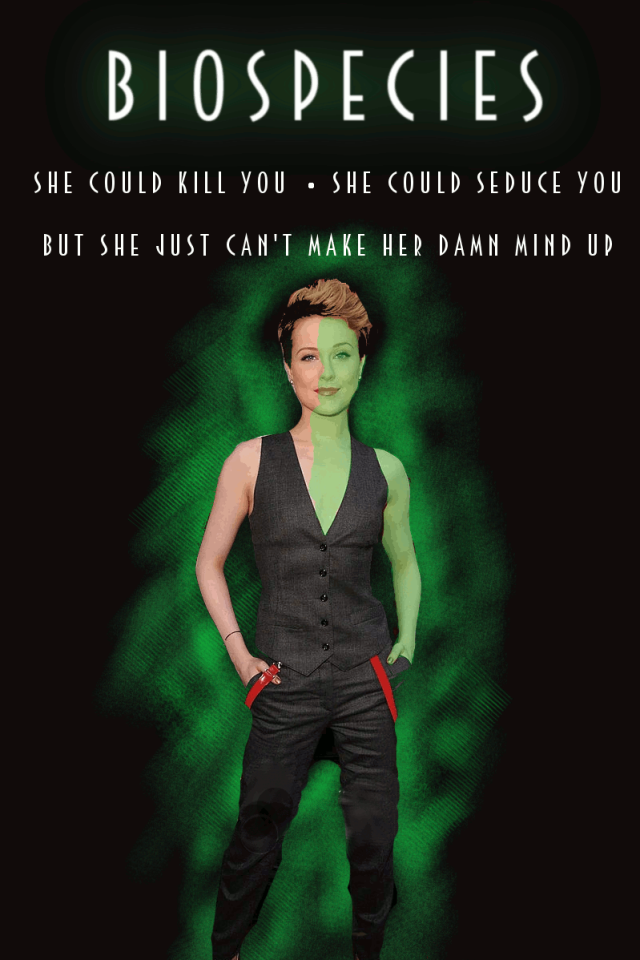 A killer alien seductress attempts to mate with unsuspecting human lesbians, breaking their hearts and putting them at high risk of STDs. It turns out she's neither a killer nor an infectious alien, but a luckless bisexual botanist who eventually realises the local supply of organic kale has been infected with a neurotoxin that makes everyone who eats it paranoid, delusional and biphobic. While developing an antidote, the paranoid lesbian horde breaks into her lab and hunts her down. She cures everyone just in time for brunch.
---
Multi-Tool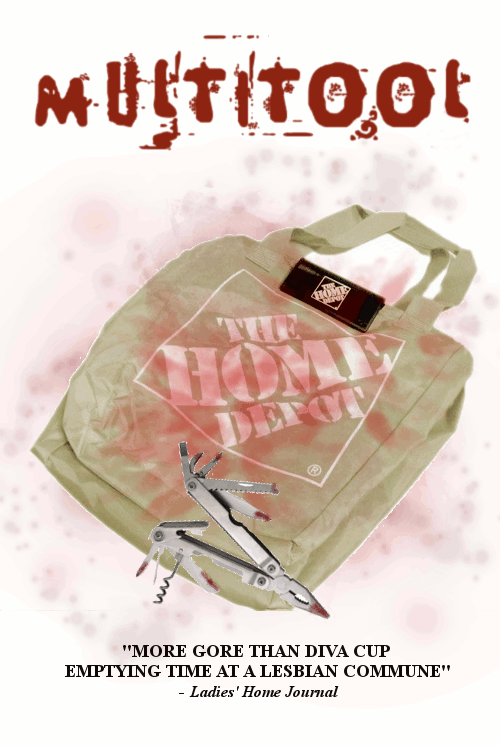 Two lesbians awaken chained to the walls of a bathroom, with a dead body lying on the floor holding a tape player. They play the tape which is some twisted white dude going on about poison gas or something. The lesbians use the assortment of multi-tools they always carry around to escape the chains, then realise the body is alive and it's the twisted white dude that put them there. They tie up the dude with carabiner clips and leave him to slowly die from the poison gas he released. The film ends with the lesbians driving off to their second date at Home Depot.
---
Single White Cis Straight Female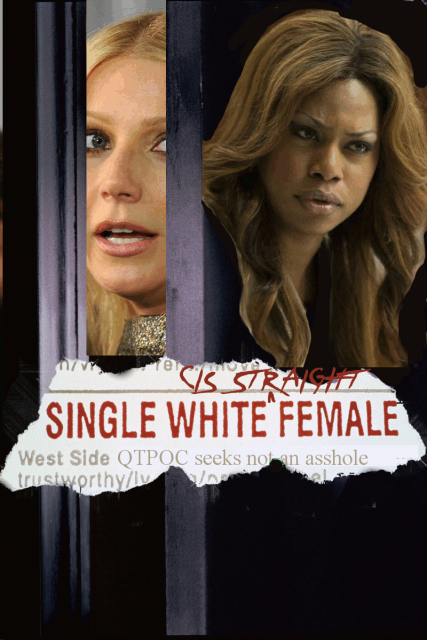 A queer trans girl of colour gets a new roommate, who is a straight white cis hipster girl that appropriates literally every aspect of her style and culture. Things come to a head at a Halloween party, where the room-mate's costume backfires and she chokes to death on the feathers of a dollar-store Pocahontas headband. The trans woman lives happily ever after until her neighbourhood gets gentrified and she realises she's living a recurring nightmare.
---
Lesbian Bed Death
An evil goblin from Germanic folklore sneaks into the bedrooms of lesbians and casts malicious spells to destroy their sex lives. Eventually one brave couple banishes the goblin using the ancient magic of "Processing."
---
The Craft Circle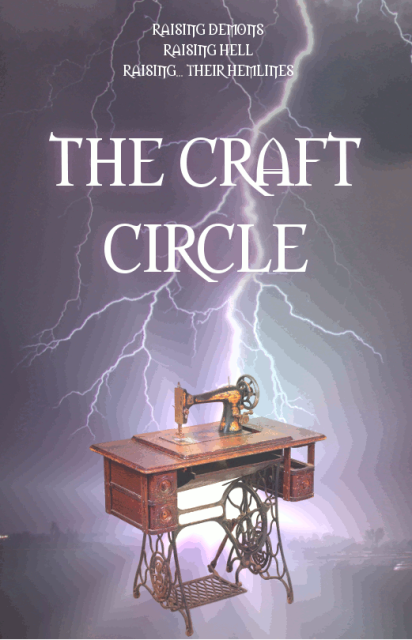 A group of queer teens accidentally summon a supernatural demon during their weekly craft meet. They must fight to destroy it and save the world, using their combined powers of macrame, feminist zine-making, glass-etching, vegan cosmetic manufacture and kale.
---
Rosemaries' Baby
Two lesbians, both called Rosemary, move to a new apartment next door to an eccentric old couple. The couple pressure the Rosemaries into having a baby, insisting this must be done via sex with a man. It turns out the couple are agents of a satanic cult called the Writers Guild of America. The couple force the Rosemaries to agree to fiendish terms in order to keep their baby, including: more affairs with men, dying their hair contrasting colours and only being allowed to kiss each other once a year while a demographic of affluent 16-24 year olds are watching.
---
I Still Know Who You Did Last Summer
Direct-to-video sequel. Several people who you thought died last time didn't. It's revealed that really it was Genevieve who did Alex who did Dani who didn't do Emily because she was pining for Leticia who did Fiona who almost did Janice but fell asleep at the crucial moment, which was kind of embarrassing. Everyone dies. Or do they..?