Friends, gays, countrywoman, the tides are turning: we are really running low on famous lesbian and bisexual women who haven't come out yet! I mean, we'll always have Queen Latifah and I can think of a few Taylors who might have something to add to the conversation. But this year we went nearly four months before anybody famous came out at all, which just turned out to be a prologue to the year's biggest coming out story (Janelle Monáe). Also FYI many publications are saying Sasha Lane came out in January, but she's actually been out since 2015!
But here's what we still have: people realizing they're gay and then coming out, new stars coming out, people we hadn't heard of yet coming out, and women continuing to come out by dating Cara Delevingne! There's also lots of girls who are canoodling suspiciously, who I did not include on this list because I'm saving them for next year when they confirm.
This year, as in last, around half of the women on this list came out on social media — instagram is becoming the most popular platform on which to do so, with twitter rolling up for a close second.
---
April
Janelle Monáe, 33. Musician and Actress.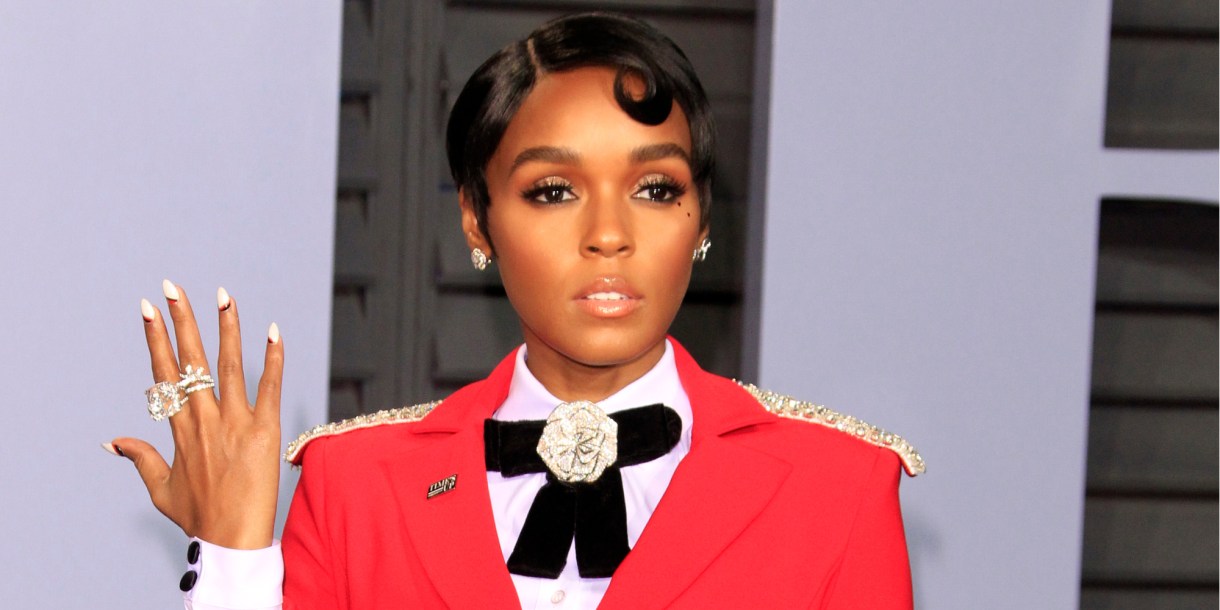 After years of speculation / unconfirmed knowledge, our lordess and savior Monáe told Rolling Stone Magazine:
"Being a queer black woman in America — someone who has been in relationships with both men and women — I consider myself to be a free-ass motherfucker."
Deidre Downs Gunn, 38. Doctor and Former Miss America.
Gunn, Miss Alabama 2004 and Miss America 2005, married her wife Abbott James at the Birmingham Museum of Art in Alabama this past April, becoming the first Miss America national titleholder to enter a same-sex marriage.
Kehlani, 23. Musician.
Kehlani came out as queer on twitter, saying, "Cuz i keep geddin asked.. i'm queer. Not bi, not straight. i'm attracted to women, men, REALLY attracted to queer men, non binary people, intersex people, trans people. lil poly pansexual papi hello good morning. does that answer your questions?" After some backlash about how she had described people of various genders, she apologized and said she wanted to be corrected when she offended people, thus displaying superhuman ability to withstand the slings and arrows of the queer community.
I felt gay always insisted there was still a line drawn as to which "label" of human i was attracted when i really jus be walking around thinking ERRYBODY FINE .
Ashley Benson, 29. Actress.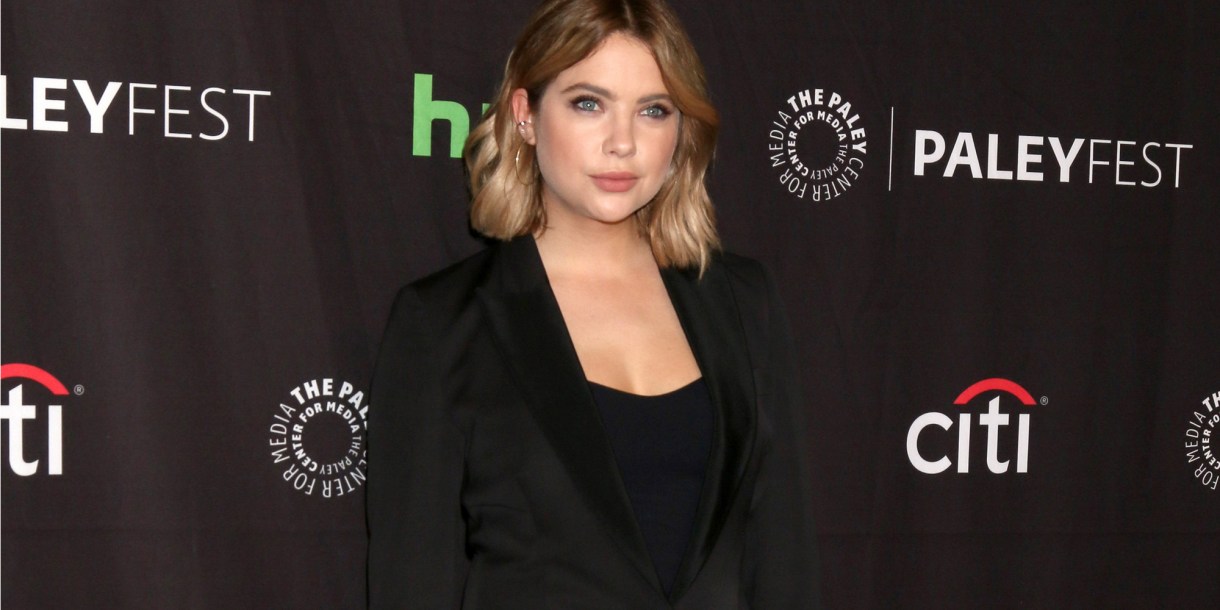 Cara Delevingne's magical lesbian transformer powers touched upon Pretty Little Liars actress Ashley Benson this past April when the two were spotted canoodling in public several times. They have since continued to engage in physical displays of affection and other romantic gestures, because I guess being queer is NBD now so.
Abbi Jacobson, 34 Actress, Writer and Comedian.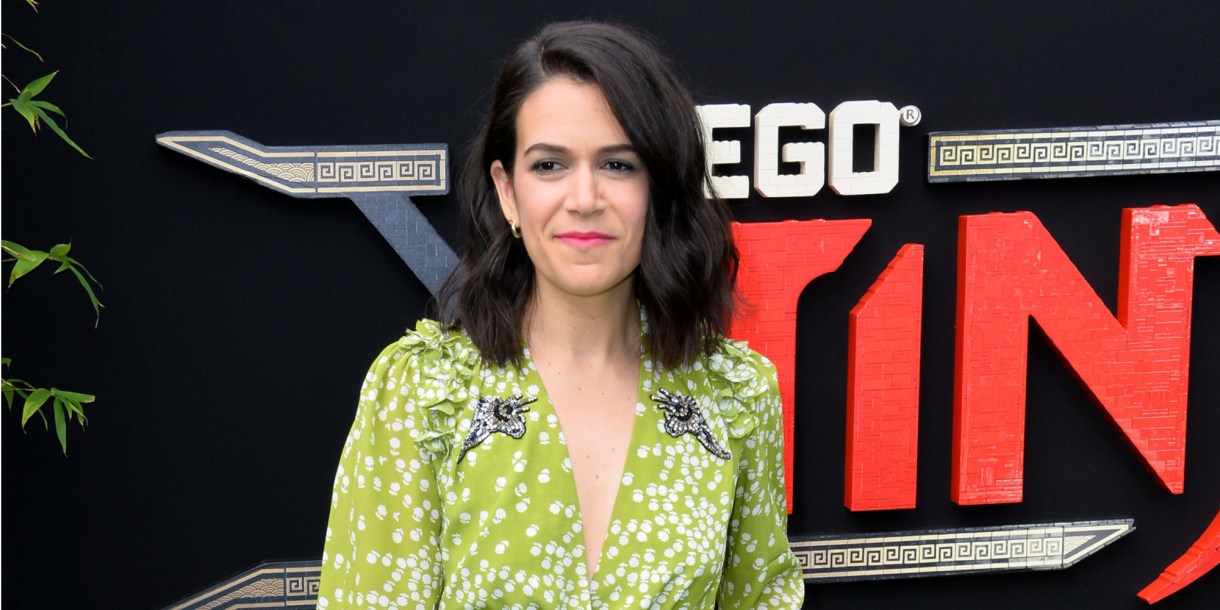 After a rumored relationship with Carrie Brownstein and wedging a permanent place in every queer girl's heart via Broad City, Abbi Jacobson revealed in an interview with Vanity Fair that she is single and ready to mingle with both men and women.
I kind of go both ways; I date men and women. They have to be funny, doing something they love. I don't know—I've never really been interviewed about this before.
Alyson Stoner, 25. Actress and Singer.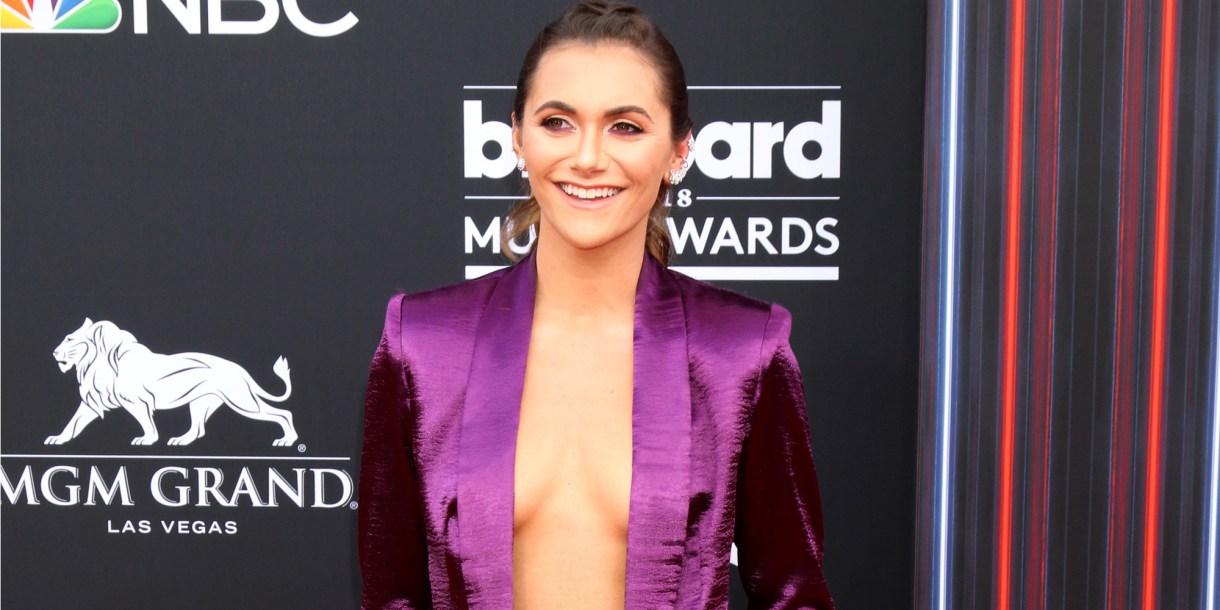 In an essay for Teen Vogue, Disney starlette Alyson Stoner discussed her journey towards self-acceptance as a woman who is "attracted to men, women and people who identify other ways." She later broke the internet by printing a childhood school pic of herself on a t-shirt with the words "Most Likely To Be Queer," which was an inspiration to us all, as was her super-gay music video!
Anne-Marie, 27. Singer.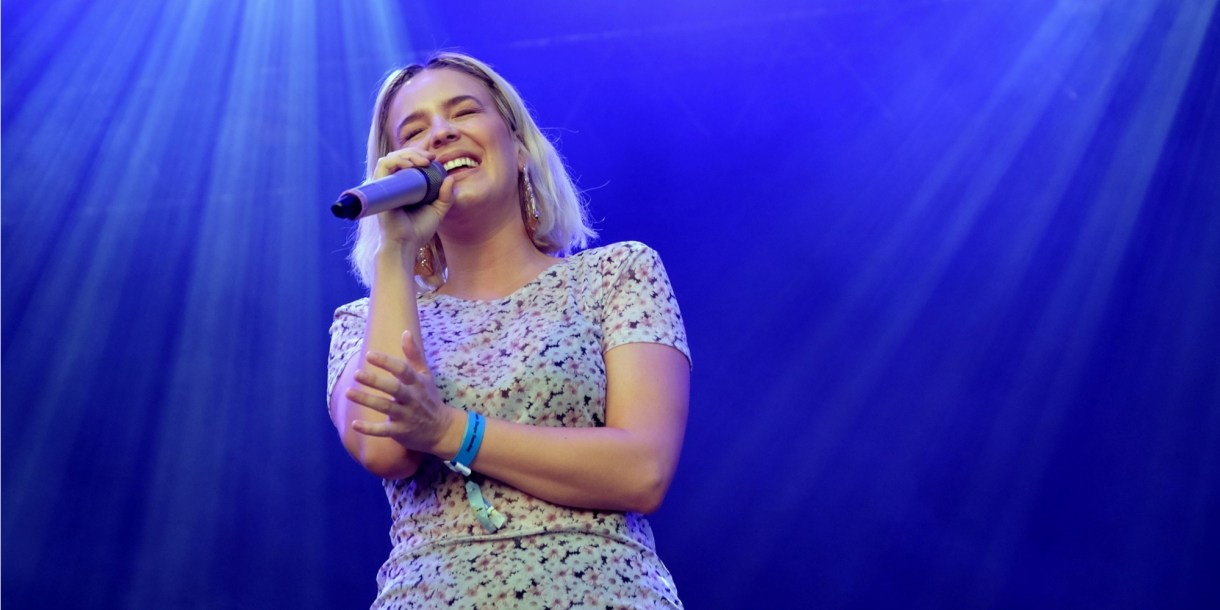 The UK-based multi-platinum pop star came out as bisexual in an interview with The Line of Best Fit, telling them, "I've never ever just been attracted to men. I've never just been attracted to women."
May
Rita Ora, 28. Singer/Songwriter/Actress
The release of Ora's single "Girls," produced with Cardi B, Bebe Rexha and Charli XCX, raised a lot of controversy when Hayley Kiyoko criticized it for "marginalizing the idea of women loving other women." Ora apologized and also came out as being a fan of boys and girls:
"'Girls' was written to represent my truth and is an accurate account of a very real and honest experience in my life. I have had romantic relationships with women and men throughout my life and this is my personal journey."
Cassandra Bankson, 26. Model and YouTuber
Bankson, whose videos often discuss skin care and her experiences with uterus didelphys, came out as a lesbian on her YouTube channel in a video entitled "Surprise! I'm Gay! In her video description, she wrote:
"I am who I've always been, and I feel so liberated expressing that fully. I can't thank my friends, family, and YOU for accepting and loving me for exactly who and what I am, even during the times I couldn't Life is a journey, and I feel so free being able to openly share these other dimensions of myself I've previously hidden."
Lizzie Marvelly, 29. Singer/Songwriter & Political Commentator
New Zealand Singer Lizzie Marvelly, who has engaged in activism on issues including the trans bathroom debate, came out when she turned down her LGBTQI Award nomination for Celebrity Ally of the Year. She explained on Instagram:
"I can't accept the nomination, however, and I feel it's time that I shared the reason why with you. I am bisexual. He takatāpui au. Over the last few years, I've slowly been going through the process of coming out. First, I came out to my friends, then to my family, then to my colleagues, and now I'm coming out to you. I know it's 2018 and it shouldn't be a big deal, but honestly, it hasn't been easy. I didn't know I was bi until my early 20s."
June
Jessie Paege, 19. YouTuber.
Paege, the author of the books Think Beyond Pink and Hey, It's Okay to Be You, came out in a two-part YouTube video. In a follow-up interview with the Advocate, she shared:
I've wanted to come out for years now and I kept telling myself I'd do it without actually taking the actions. Once I would actually start coming out, I'd realize how difficult it can be, emotionally, and I'd tell myself "tomorrow." I started posting a lot more LGBT-related content this month and I think it was a subconscious sign that I really needed to come out.
Tessa Thompson, 35. Actress.
In a cover feature for digital luxury fashion magazine Net-a-Porter, Thompson told the interviewer:
"I can take things for granted because of my family – it's so free and you can be anything that you want to be. I'm attracted to men and also to women. If I bring a woman home, [or] a man, we don't even have to have the discussion."
Amandla Stenberg, 20. Actress.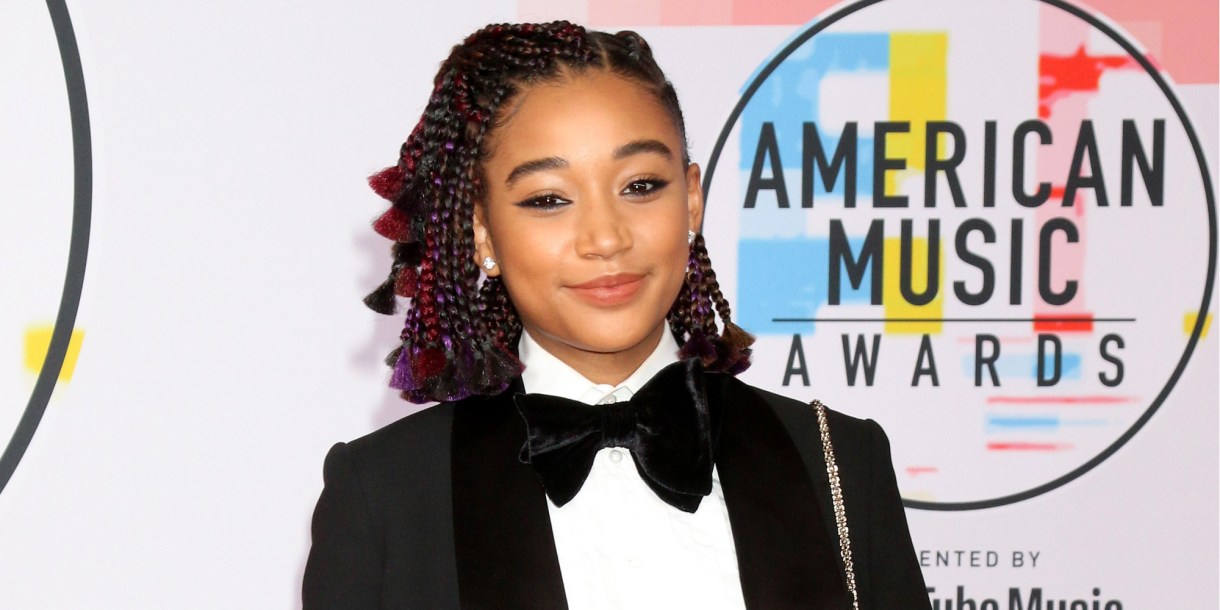 Stenberg came out as bisexual in Teen Vogue back in January of 2016, but stepped forward to revise her former orientation this past June. In an interview with her girlfriend King Princess for Wonderland Magazine:
I had a few big Gay Sob moments when I realised I was gay. One might assume that they were mournful sobs, but actually quite the opposite in my lived experience. They were joyful and overwhelmed sobs – socialisation is a bitch and a half and kept me from understanding and living my truth for a while. I was so overcome with this profound sense of relief when I realised that I'm gay – not bi, not pan, but gay – with a romantic love for women. All of the things that felt so internally contrary to my truest self were rectified as I unravelled a long web of denial and self deprivation.
Hennessy Carolina, 22. Influencer.
Carolina, who is Cardi B's sister, came out on instagram by posting a picture of herself kissing her wife in Paris. Her caption was in response to the backlash over the song "Girls."
If you can't accept the B In (L)LGBTQ..(L)lesbian(G)ay(B)BISEXUAL(T)transgender (Q)ueer, then please don't speak up for the community if you can't fully understand ALL of us! A bisexual girl expressing that she sometimes likes to kiss and hook up with girls especially when she gets a little loose when she drinks wine, Sounds human and normal to me!
July
Paris Jackson, 22. Model.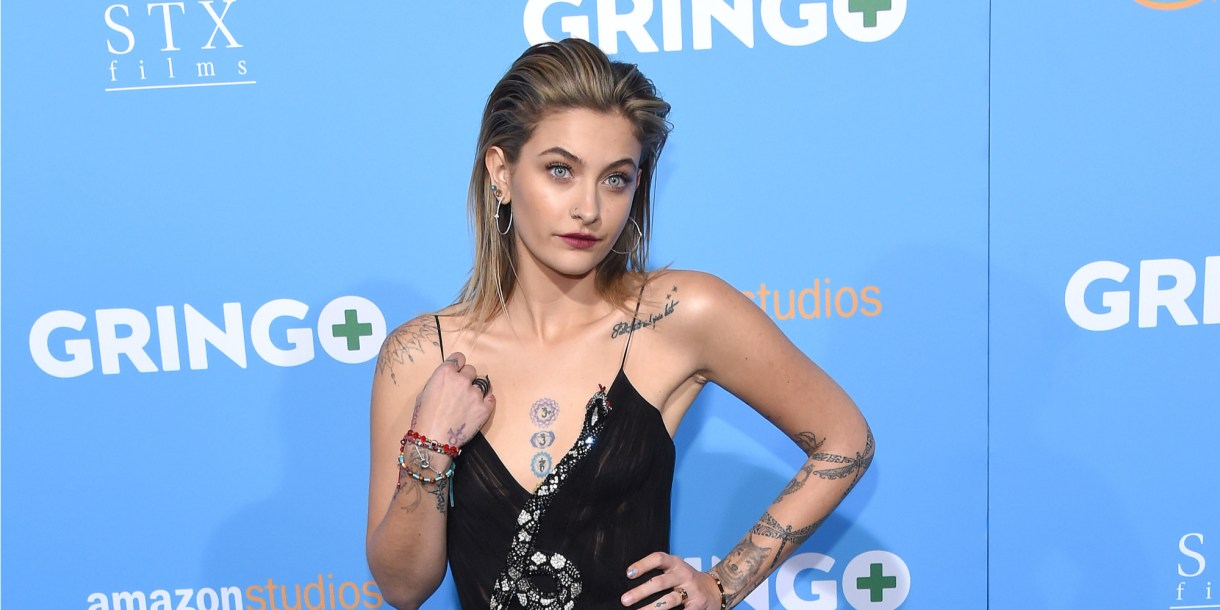 Back in April 2017, Stef published, "Maybe Paris Jackson Is Bisexual Perhaps, Who's To Say." This is definitely why the daughter of legendary pop star Michael Jackson already considered herself to be "out" when she told fans in an instagram interview that she is bisexual, although it's not the word she'd choose for herself: "That's what you guys call it so I guess, but who needs labels." When her "coming out" made headlines, Jackson insisted that this "is not news," adding on twitter, "Like how many pictures are there with me kissing females?????? Jesus I can count pics of at least 4 different girls that were leaked in the past 6 years. WHY IS THIS A THING?" [The reason is that APPARENTLY much to our collective chagrin, a picture of a girl kissing another girl is not necessarily evidence of them "coming out," as I was informed when I tried to make Aisha Tyler Bisexual happen.]
Emily Tarver, 36. Actress, Comedian and Singer.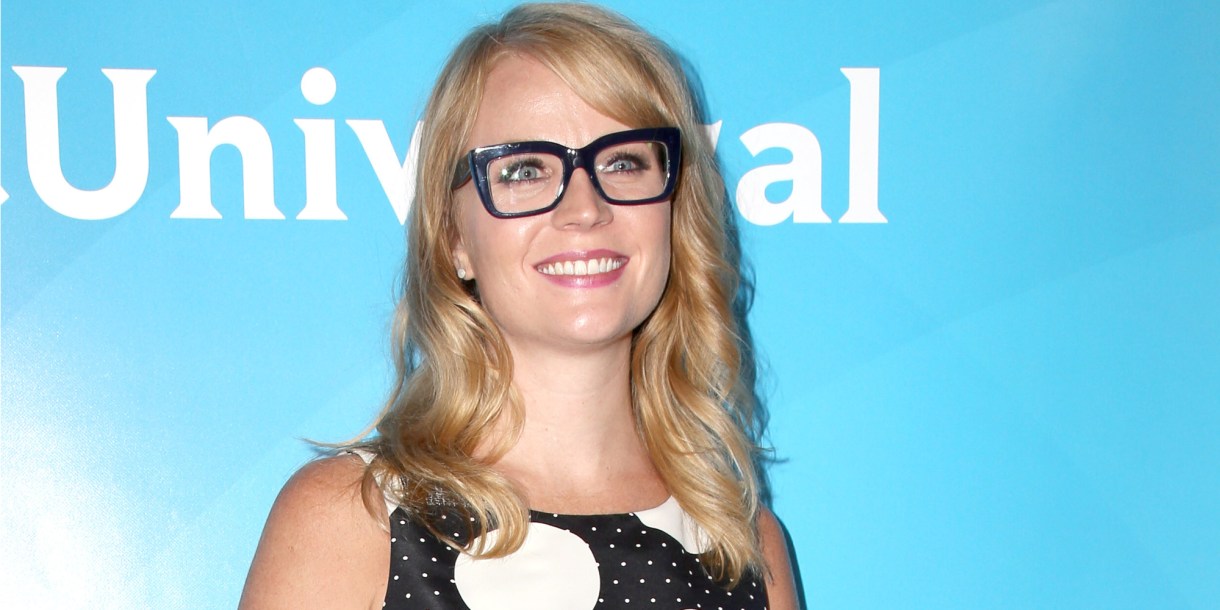 Everyone fell in love with Vicci Martinez all over again when she showed up on the most recent season of Orange is the New Black and one lucky Orange is the New Black cast member fell in love with her for the first time and then realized she was queer! Isn't that great.
August
Rina Sawayama, 28. Singer.
The British-Japanese pop sensation talked about being pansexual in an interview with Broadly, in which she also pointed out that all her songs have been about girls. "For me there's still a lack of representation," she told Broadly. "I just think the reason I wasn't so comfortable with my sexuality was because there was no one on TV or anywhere that I could point to and go, 'Look mom! This person is what I was talking about!"
Josie Totah, 17. Actress.
In a powerful essay in Time Magazine, the Glee and Champions actress came out as transgender, writing:
"…I realized over the past few years that hiding my true self is not healthy. I know now, more than ever, that I'm finally ready to take this step toward becoming myself. I'm ready to be free. So, listen up y'all: You can jump on or jump off. Either way this is where I'm heading."
September
Brigette Lundy-Paine, 24. Actress.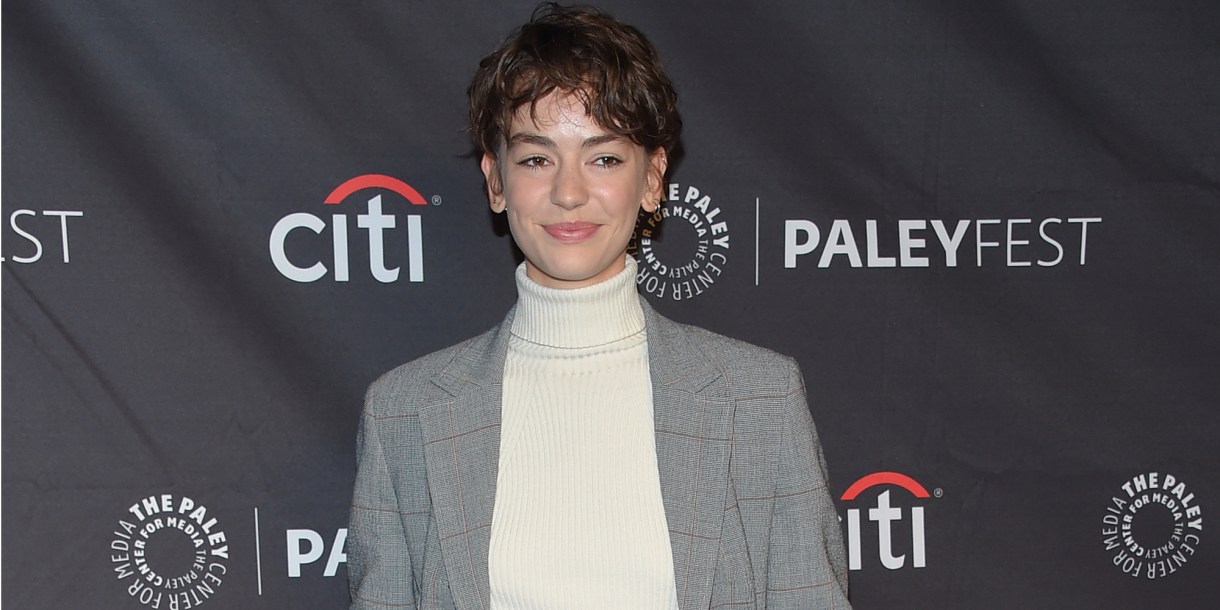 In the second season of Atypical, Brigette Lundy-Paine's character Casey comes out as queer — and Brigette did the same on the brink of its debut in an interview with The Advocate. Talking about Sam, the autistic character at the center of Atypical, Brigette said:
"Sam feels like a deep part of myself that I am only now beginning to let out: the insecurities and the complete confusion with the system and the rules that have been laid out for him."
Andrea Russett, 23. Actress and Social Media Star.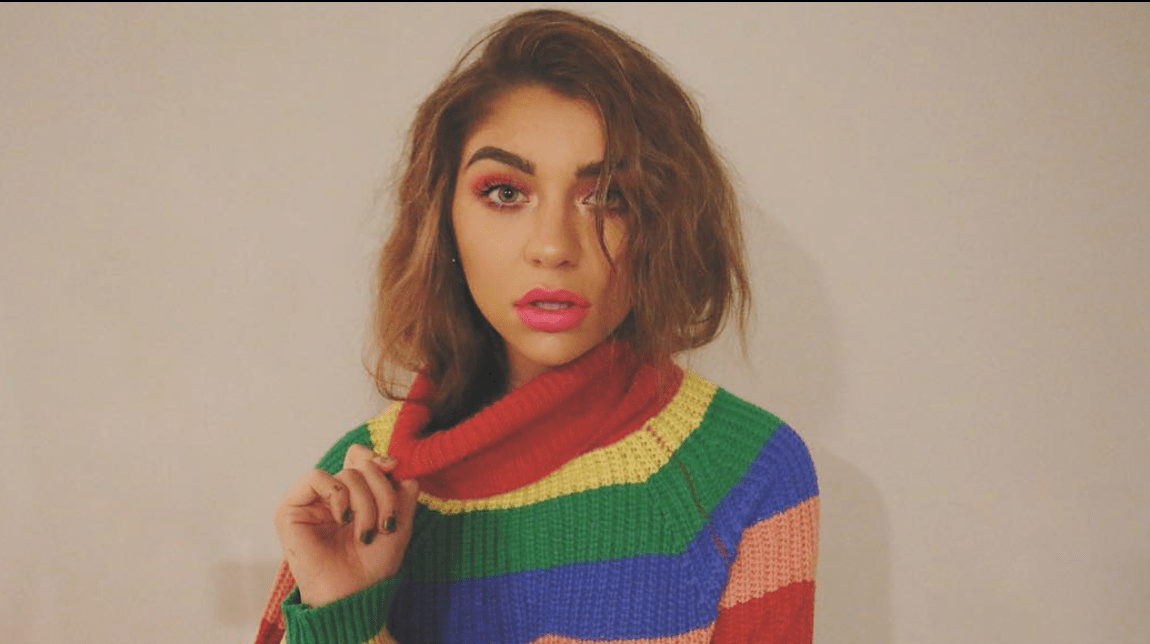 Social media star and actress Andrea Russett came out on twitter, talking about her experiences coming out as bisexual to her friend Sandra — with whom she shared a "very close, very public friendship" — who turned out to be homophobic. She wrote:
"To anyone who is struggling with anything similar in their life, you are not alone. You are not any less of a person because of who you may choose to love. How you make others feel about themselves says a lot about you. Love is love."
October
Karina Manta, 22. Ice Dancer.
Manta became the first female figure skater to compete on behalf of Team USA to come out when she came out as bisexual by posting a video on instagram with her cute girlfriend Aleena. "Thank you for waiting through every conversation that I've referred to you as my best friend," she told Aleena in the video. "Not because you aren't my best friend, but because I've had to swallow the words 'my love, my love, my love' each time instead."
Anna Akana, 29. Actress and YouTuber.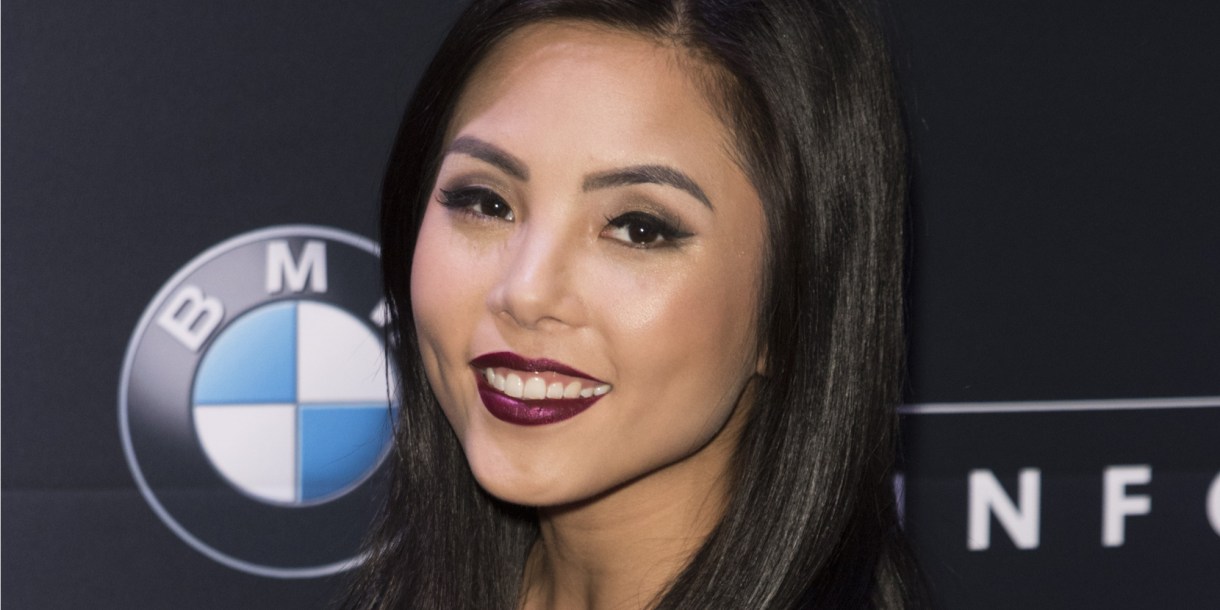 While accepting her Drama Streamy Award for her work on the YouTube show Youth & Consequences, Akana, who played a queer role in Stitchers, stressed the importance of voting in the upcoming midterm elections, saying it was important to her both as a queer woman and as a woman of color. "I guess I came out on the Streamys," she tweeted afterwards.
Daya, Pop Singer, 19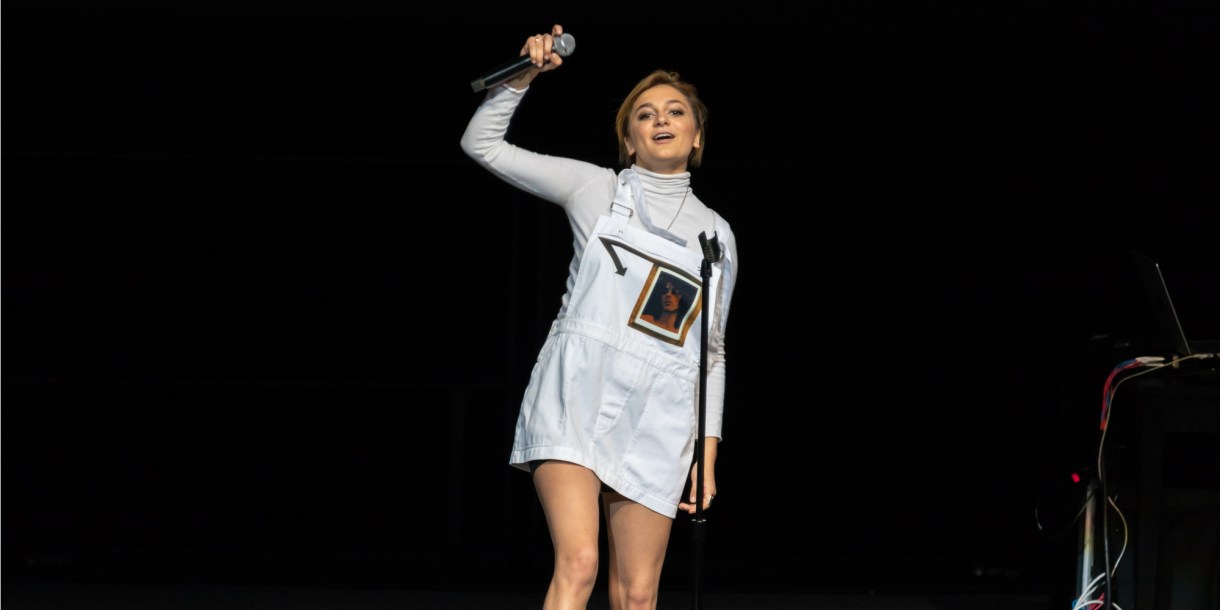 Pop singer Daya celebrated Coming Out Day the traditional way: she came out as bisexual and revealed that she's in a relationship with another woman. On instagram she declared:
"One day late but happy 1st national coming out day to me! What a crazy thing!.. All I gotta say is follow your gut and don't feel like you owe any sort of explanation to anyone. Your sexuality is yours only so build with it at a pace that works for you."
Donna Missal, 28. Singer.
"My style and fluid preference has no intention of diminishing gay culture but rather embracing and celebrating it sis," she wrote on instragram. "I'm not playing dress up and being with a man doesn't make me less bi read: it's not a phase :)"
Betty Who, 27. Singer.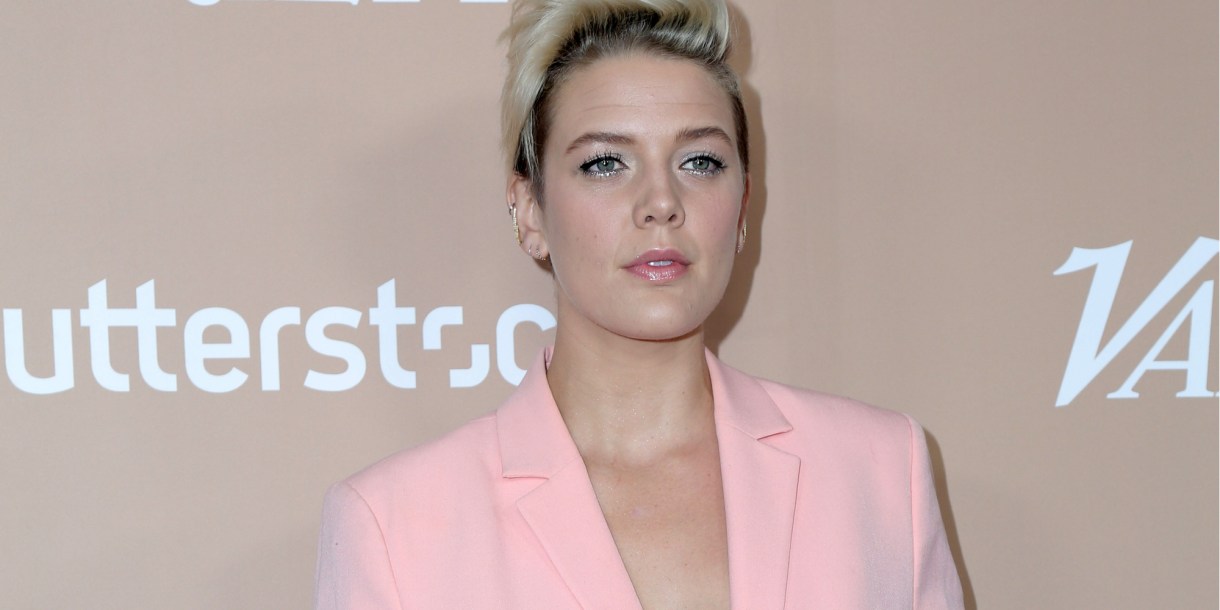 The pop musician, who has long courted a gay fan base, came out on instagram after being asked by a fan about if she ever felt it was exploitative to be a straight woman in a room full of gays. Her response included the following revelation:
"Not that I should have to justify myself to you or anyone, but I have been in relationships with both men and women. I have been deeply, earth shatteringly in love with both men and women. Just because I happen to be engaged to a man doesn't mean that I haven't found a home within the gay community."
November
Bestselling author of The Incendiaries, R.O. Kwon, came out as bisexual on Twitter, inspiring a wave of even more love for this human who we already loved so much!
Hi, all, I'm bisexual. Haven't really talked publicly about it, I think in part because I married my first boyfriend, & in part because this could be hard on my parents & family. But there aren't many publicly queer Korean American writers, & I just want to say hi, we're here.
December
Mel Reid, 31. Golfer.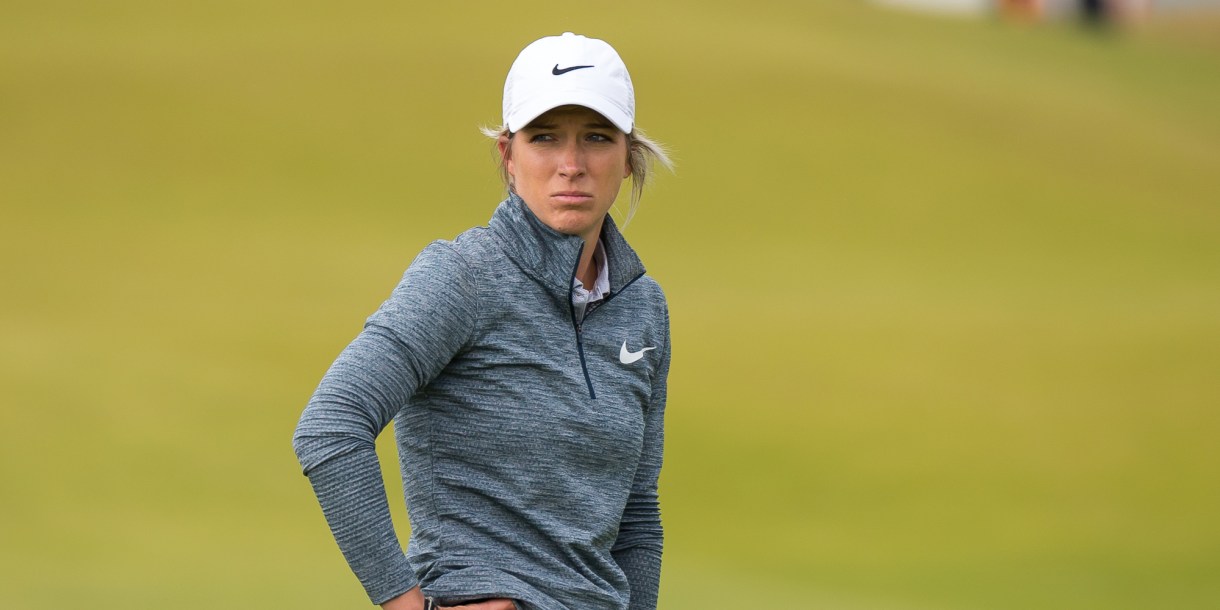 In an interview with Athlete Ally, 6-time Ladies European Tour winner and LPGA Golfer Mel Reid revealed that she'd initially kept her gayness quiet from the media because she thought it'd influence her ability to get sponsors, adding:
"Then I started to wonder why these companies would want to sponsor me and have me represent them if I can't be my authentic self. There is only one of you in the world and you have one life, so be the best version of yourself and be proud of who you are. That's when you attract the right people around you to make you better, and ultimately, happier."