Hello lemon drops! It's been a hard weekend/week/month/year politically, no? I think everywhere, but especially in the US, we've been struggling. I'm holding y'all in my heart, especially us survivors — we are so strong and so brave and just because America is full of unjust laws, doesn't mean we won't get the justice we deserve one day. I really, truly, believe that, and I hope you do too. Alright, let's get into some ~good news~. My goal for today's Sunday Funday is at least five smiles per person, so here we go!!!
---
Music, Music Everywhere
+ Alyson Stoner's new song, "FOOL", has a super cute queer couple plus a VERY cute cat.
+ Brandi Carlile performed at Austin City Limits festival yesterday afternoon to a packed crowd where she spoke about the importance of claiming the title of "parent" as queer and trans people. Yeah, it was beautiful and I fucking cried, do you even know me?
+ Speaking of my favorite yodeling lesbian, Brandi Carlile has also been added to the all-female lineup for CMT's "Artists of the Year" show.
+ Kacey Musgraves is PISSED that country isn't friendlier to/for LGBTQ people.  Here's her greatest callout song, "Biscuits" to send to your nosy, rude, homophobic neighbors.
---
Let's Get Cultured
+ The Tampa Gay and Lesbian Film Festival returned to the city this year for its 29th year. The lineup includes "Wild Nights With Emily", a comedy about Emily Dickinson's love affair with Susan Gilbert.
https://www.youtube.com/watch?v=BFB0BYqotW8
+ D'Arcy Carden fromThe Good Place talks about her character Janet, sexual fluidity, and Queer Eye.
+ At an NYCC panel, Aimie Carrero (Adora) revealed that there will be LGBTQ characters in the new reboot of She-Ra on Netflix! In case you missed our coverage about the show last year, here's how we feel about it over here at Autostraddle dot com: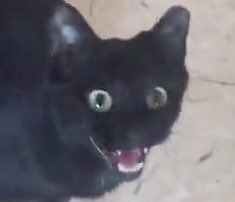 + Playwright Jean Tong talks to theatre makers Rachel Perks and Bridget Balodis about queer dramaturgy and identity, astrology and finding a new language.
+ THERE'S GONNA BE A LIVE-ACTION REMAKE OF LADY AND THE TRAMP WITH JANELLE MONAE AND TESSA THOMPSON BOTH SLATED TO BE IN IT.
---
You're Gonna Make It After All
And here's why:
+ Tokyo banned LGBT discrimination! 
+ These 10 queer activists are gonna teach you how! 
+ Autostraddle's coming out with another themed issue and we want YOUR submissions!
---
Okay I love you so much, we're all gonna make it. Keep breathing, drink water, stretch a little bit, maybe check to see if you're sitting up straight, and definitely snuggle with a pet if you can today. I'm gonna go see Janelle Monáe later today and think about queer resistance through badass performance. Y'all are all on my heart and my mind, and I hope you're doing well. Let's take care of ourselves and each other this week okay?!
And one last reminder: