Guys. This is so freaking exciting. Noelle Stevenson, one of our favorite queer creators of queer content is the showrunner and executive producer of the upcoming Netflix animated reboot of She-Ra! We're getting a TV show about a woman superhero and the person behind that show is an awesome queer woman!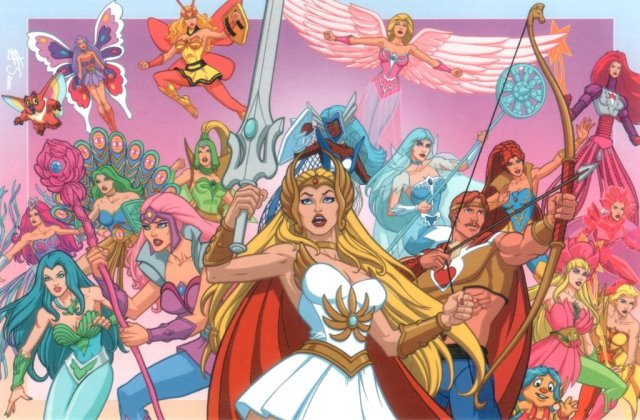 Noelle Stevenson is the award-winning queer creator behind modern masterpieces like Nimona and Lumberjanes. She's written and created some of the best queer and feminist comics of last decade. She previously worked on the animated show Wander Over Yonder. Now she gets to run her own show.
She-Ra was the star of her own cartoon series and toy line in the '80s, where she was the alter ego of Princess Adora, the sister of He-Man's Prince Adam. Back then the show inspired an entire generation of girls to feel powerful and capable of achieving their dreams and boys to see that women can be their heroes too. According to Variety, the new show is will be "an epic and timely tale that celebrates female friendship and empowerment, led by a warrior princess tailor made for today."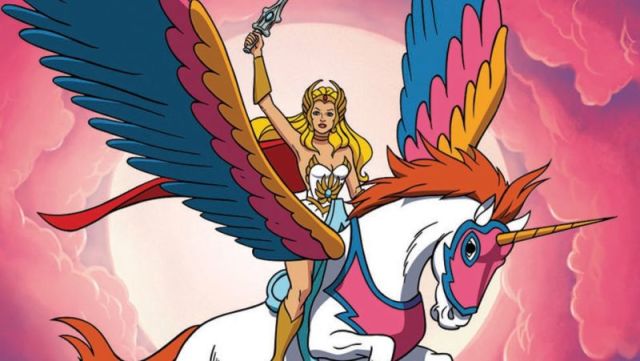 There's a lot going on in the world right now that's trying to drag us down. But this is a reminder that we've also got plenty of stuff pulling us up. Noelle Stevenson is one of those things. She-Ra is one of those things. We need queer and feminist women making major shows. We need kids, and especially young girls, to have places where they can see themselves and they can get heroes and they can get hope. We need kids to have more examples of women leaders. We need adults to have all this too.
When asked for a comment about how she felt about the new show, longtime She-Ra fan Heather Hogan first was quoted as saying,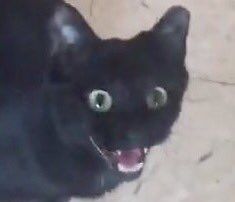 After recovering she added that, "She-Ra's feminism holds up. It's still radical all these years later. I can't wait to see what Noelle will do with it." If Heather Hogan thinks this show is going to be awesome, you know that it is.
I know this is "just a show," but TV shows are where people see themselves for the first time. It's where a queer kid can see a character that makes them realize they're a girl or non-binary or gay or bi. It's where kids can be inspired to be their best selves. Noelle Stevenson is going to be inspiring a whole generation of kids and holding up a queer mirror to their faces. Representation is so incredibly important for young people. A lot of people have said in a lot of ways that if you've never seen something, it's hard to be it. This show is creating a whole new way for a generation of kids to see a wide world of possibilities of who and what they can be.